Greece's former Finance Minister says Bitcoin is not suitable to replace money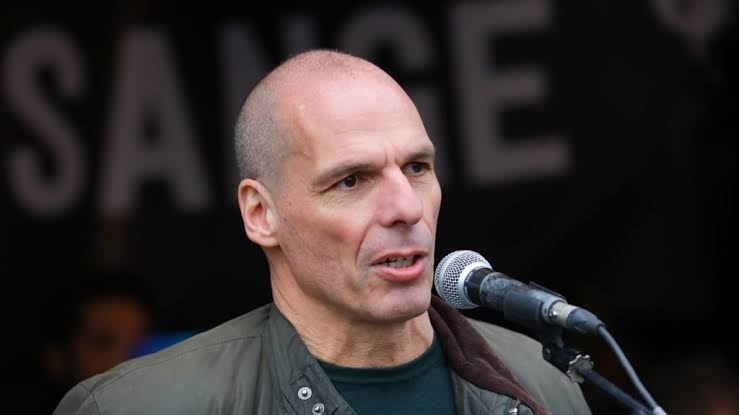 Yanis Varoufakis, Greece's former finance minister has published his views on why Bitcoin is unfit to replace fiat money. He did in a reply to Ben Arc on Monday, 27th July, 2020. He started by giving his enthusiastic views on the blockchain technology on which bitcoin operates. But he stressed how he hasn't been fascinated by any of Bitcoin's ability. –

"I remain enthusiastic on blockchain's capabilities and as unimpressed by Bitcoin's ability to help us either civilize or (as any socialist dreams of) transcend capitalism."

Varoufakis proceeded in his letter to Ben by saying that Bitcoin lacks necessary mechanisms to stop capitalist crises from resulting to "depressions that benefit only the ultra-light". He included that bitcoin is community based; democratic protocols will do almost insignificantly to "democratize" economic life.

Bitcoin lacks necessary shock absorbers

He argued that bitcoin lacked some necessary shock absorbers to react to certain economic situations. While citing the example of the 2008 crisis and the recent Covid-19 crisis, he underscored the importance of central banks as they had the ability to produce trillions of dollars, euros, pounds, yen among others. On the other hand, bitcoin users will not agree to the massive increase in the supply – since it will devalue their holdings. Bitcoin supply is limited to just 21 million.
Yanis went on to say nothing will make the bitcoin community agree to increasing the supply as they will probably succumb to the "Prisoner's dilemma". He explained that bitcoin ownership is unevenly distributed and the "bitcoin rich" will have the leverage of restricting money supply (if bitcoin replaces Fiat money) supply since it would boost their holdings at the expense of the public.

Bitcoin will not democratize economic life

Yanis based his second argument on the fact that bitcoin will not democratize economic life. He argued that the only that will change if peradventure bitcoin replaces fiat money is that Central bank will cease to exist and money supply power will be subject to bitcoin users. He included that Jeff Bezos will still retain his capitalist power amongst others at the firm level as bitcoin will fail to "democratize capitalism".
He went on to make it clear that depression is imminent and the crisis in the first argument is bound to happen when Central banks cease to exist. –
"in short, not only will the democratization of money via bitcoin fail to democratize capitalism but it will also give an almighty boost to the forces of regression"

Yanis summarized the letter by comparing the monetary system to a dog's tail that can't "wag the capitalist dog" by itself. He included that replacing fiat with bitcoin with take us back to the modern version of the 19th century America in which private bankers funded private individuals that were referred to as Robber Barons during the era. Democratizing money by that means of monetary commons will only make capitalism uglier, nastier and more dangerous for humanity, he said.
He concluded by saying – "a monetary common (that may very well rely on something like the blockchain underpinning bitcoin) will, I have no doubt, be an essential aspect of a democratized economy; of socialism".
But can blockchain be isolated from bitcoin?
Market Crashed & Recovered in one Hour after ETH2.0 Beacon Chain Launched. Why?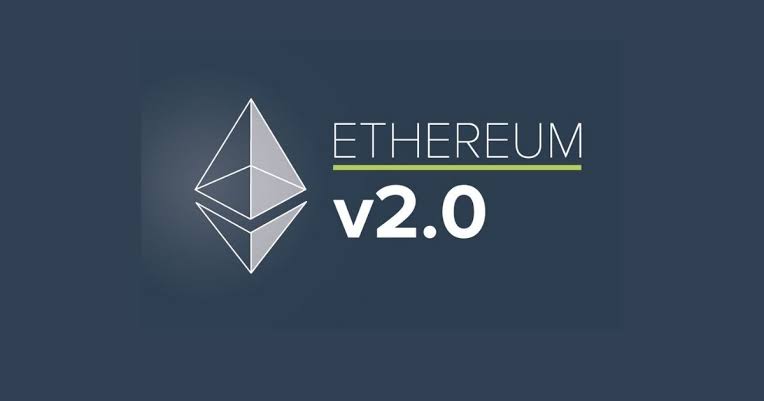 The Beacon is one. Ethereum 2.0 has launched, or rather the course to full ethereum 2.0 is charted. We're on full throttle. No stopping, the engines are burning hot, so the market would also. 
But not so fast. As much as the industry had waited for the eventual launch of ethereum 2.0, there's still a long way to go from this point. Ethereum is a world computer so defining changes are not so easily to make.
While the market had been moving upward since the announcement of Ethereum 2.0 December 1st launch, and despite the recent market sell off few days ago, the entire market with Ether saw good gains.
However, something interesting happened. Immediately the Beacon Chain went live, the price of cryptocurrency instantly went down with bitcoin getting to as low as $18300 while Ether went down below $600.
While this doesn't surprise traders due to the historical data or trading philosophy of Buy the rumor, Sell the news, the market reacted differently not long after the price dip. It rebounded.
Currently bitcoin is trading at $19,500+ while Ether is currently trading at $615+. Other cryptocurrencies are also seeing gains. BNB went down to $27 but currently trading at $30.
What do you think happened? Tell us in the comment section below.
Two Major Reasons to Get Into Crypto Now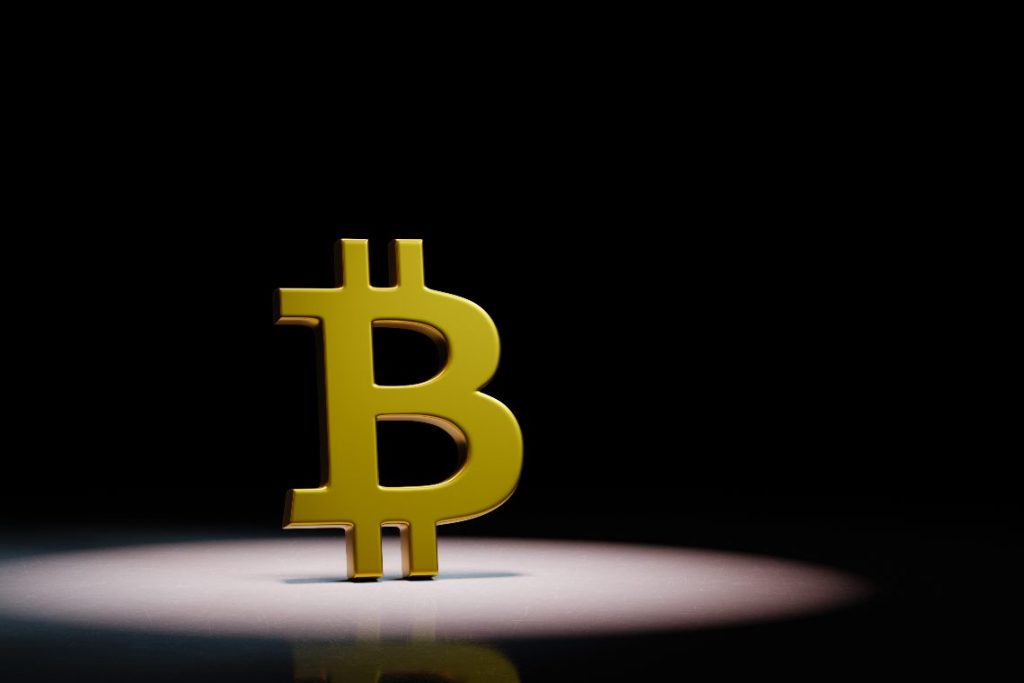 With bitcoin recently breaking the previous all-time highs (ATH) of the 2017 bull run, there's never been a better time to talk about it. From mainstream media to street corners among friends, the innovative blockchain industry is slowly beginning to feel the buzz again. 
Even more interesting is the fact that last night, Bitcoin had its highest ever monthly close ($19,695) in history.
However, just as much as there is an increasing number of blockchain believers, skeptics still lurk in large numbers. This article presents two solid reasons you should consider crypto already and explore the amazing opportunities for yourself.
Everyone uses money but unfortunately, most people still lack a proper understanding of what money is or how it works. The world is facing a lot of economic uncertainty and the interest in cryptocurrency and blockchain has exposed many to the difference between good and bad money – thereby leading them into making solid decisions to protect their wealth and preserve their purchasing power.
The Blockchain industry is relatively young and if you're currently wondering if it's too late to get into crypto, the answer is a clear "no". We are still at the early phase of adoption, and grabbing the knowledge early would put you well ahead.
From those who are new and trying to find a favorable path in the labor market to the established veterans in different industries ranging from finance, economics, law, real estate, etc; getting into crypto will prepare you for the economic paradigm shift ahead.
Every sector, not just finance, is seeking innovative ways to implement blockchain technology.
According to LinkedIn, Blockchain is currently the most in-demand skill. With the rate of adoption in the industry, demand for blockchain developers seems to be currently outstripping the supply. Note, however, that opportunities are not just limited to the development field.
Now, let's talk about two key reasons you should be in crypto right now
Investment opportunities
This is apparently the most buzzing use case of cryptocurrency for most people. The cost of entry is incredibly low as anyone from any part of the world can easily sign up on an exchange and execute trades without any harsh KYC procedures. 
Whether you prefer to trade or hodl for the longer term, the beautiful thing is you can purchase crypto as little as $5 making it very appealing to a broader market of non-sophisticated people who are just delving into the world of investing.
In addition, the entire cryptocurrency market cap is still very small compared to traditional assets and therefore has a lot of room to grow. We're likely to see a huge inflow of funds from institutional investors in the coming years. Some prominent analysts predict the crypto market cap could hit trillions this decade. This is another major reason retail investors are incentivized to take early positions. However, this is certainly not financial advice.
Career opportunities
It's no longer news how the recent global pandemic is changing we way we work. Industries that find it hard to adjust are already paying the price. 
Thankfully, most blockchain jobs give room to operate remotely. With the rapid rise in demand for blockchain experts globally, there's never been a better time to position yourself. You don't have to be a programmer as there as roles in Marketing, Human Resource, Translation, Content Creation, Accounting, etc – whatever fits your experience or passion.
Blockchain roles offer competitive salaries, remote work, and the opportunity to become a leading figure in innovative technology. What's more exciting is that you don't need fancy degrees to work in crypto – just sheer commitment and education.
A lot of blockchain companies are springing up daily in different parts of the globe. It might be worth shooting your shot!
Conclusion
Previous misconceptions about the industry have kept a lot of people from taking a chance in crypto. However, a lot of people are beginning to realize the potential of Bitcoin and the entire industry. 
While attention is currently on Bitcoin, a lot of smart traders and investors are building positions in smaller altcoins knowing their potential to offer higher returns – though with higher risk. It's a market cycle that tends to repeat itself over and over. 
Investing in crypto is way easier than investing in internet-based companies in the mid-nineties. Thankfully, the chance to be part of something beautiful has been given to us again.
ETH2.0 on the Horizon, What Does This Bring to the Crypto Industry?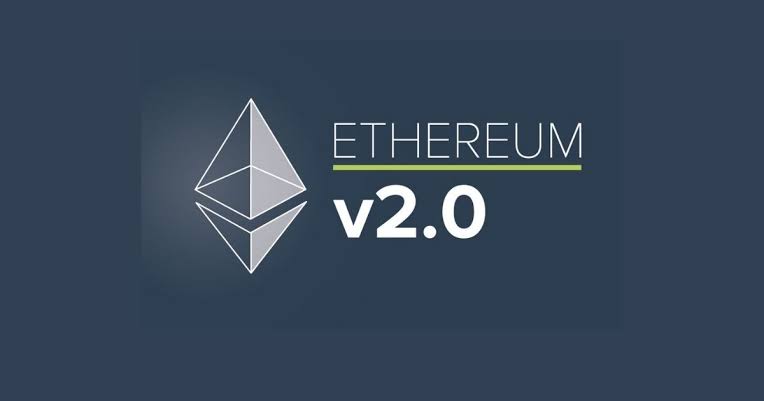 Ethereum has been at the center of two bull runs in the history of the cryptocurrency industry. While there have been competitions or wannabes that attempted or pushed forth the Ethereum-killer sales pitch, much less has been seen from them. 
No doubt some of these projects have made tremendous progress in their respective corners, but when the ethereum-killer lens is used to look at them, they may fall short. Nevertheless, there are some that still considers Ethereum less than it is, and others believe it's yet to truly achieve its goal of being the world's computer. Will this ever be achieved? Maybe! 
Ethereum came as a transformer, it introduced what it called autonomous agents which is popularly known across the industry as smart contract and it's currently a must-adopt by emerging blockchain platforms. The transformative influence which Ethereum brought was felt greatly in the 2016/2017 bull run as multiple projects were able to build upon Ethereum this includes EOS, Tron, Binance, etc. 
As much as Ethereum seemed promising and the go-to platform, it also suffered from certain limitations. As a Proof of Work (POW) blockchain (ETH 1.0), it is the time it takes to achieve consensus has been a serious concern. The rise in gas cost has also been an issue. The scalability issue is one of the serious concerns for POW blockchains and Ethereum isn't any exception. Ethereum network currently can perform about 30 transactions per second. For a network upon which globally competitive financial infrastructure and other systems can be built, that's a huge limitation.
The Promise of Ethereum 2.0
What's ETH 2.0?
Ethereum is a network currently running on POW but had been working to migrate to the Proof of Stake protocol. Ethereum 2.0 is a POS protocol powered blockchain that allows a higher level of transactions. With the migration to POS, Ethereum will be able to process up-to 100,000 transactions per second. This will even be made possible with Sharding technology. 
The Arrival of Ethereum 2.0
The eventual migration to ETH 2.0 has long been expected over the past months. There have been continuous tests going on with multiple teams working to facilitate the migration. One of the recent events resulted in a change split however it was resolved. The migration is currently scheduled for December 1st, 2020.
What does Ethereum 2.0 offers 
Scalability and Security. 
With the migration to POS, Ethereum will allow for more complex applications to be able to effortlessly run on the network. 
Considering the rise in gas cost as a result of network congestion has been a serious concern, the migration will allow an exponential growth in on chain transactions.
With the current waves of DeFi applications,  ETH 2.0 will allow for a better playground that will enable experimentations and deployment of smarter applications and many more.
New All Time High Price Discovery 
Ether has in previous time seen an all time high of $1200. While some believe the migration will result in an increase in price, there has been a significant growth in terms of price over the few weeks. Will more price increases come? Maybe yes. 
The network has reached its deposit threshold and is expected to go live on the 1st of December.