Facebook Coin Will Be Just Another Hype!
I think Facebook has killed its credibility with its user base and is looking for ways to stay relevant. -Chris Bates CSO at Bitland World speaks out!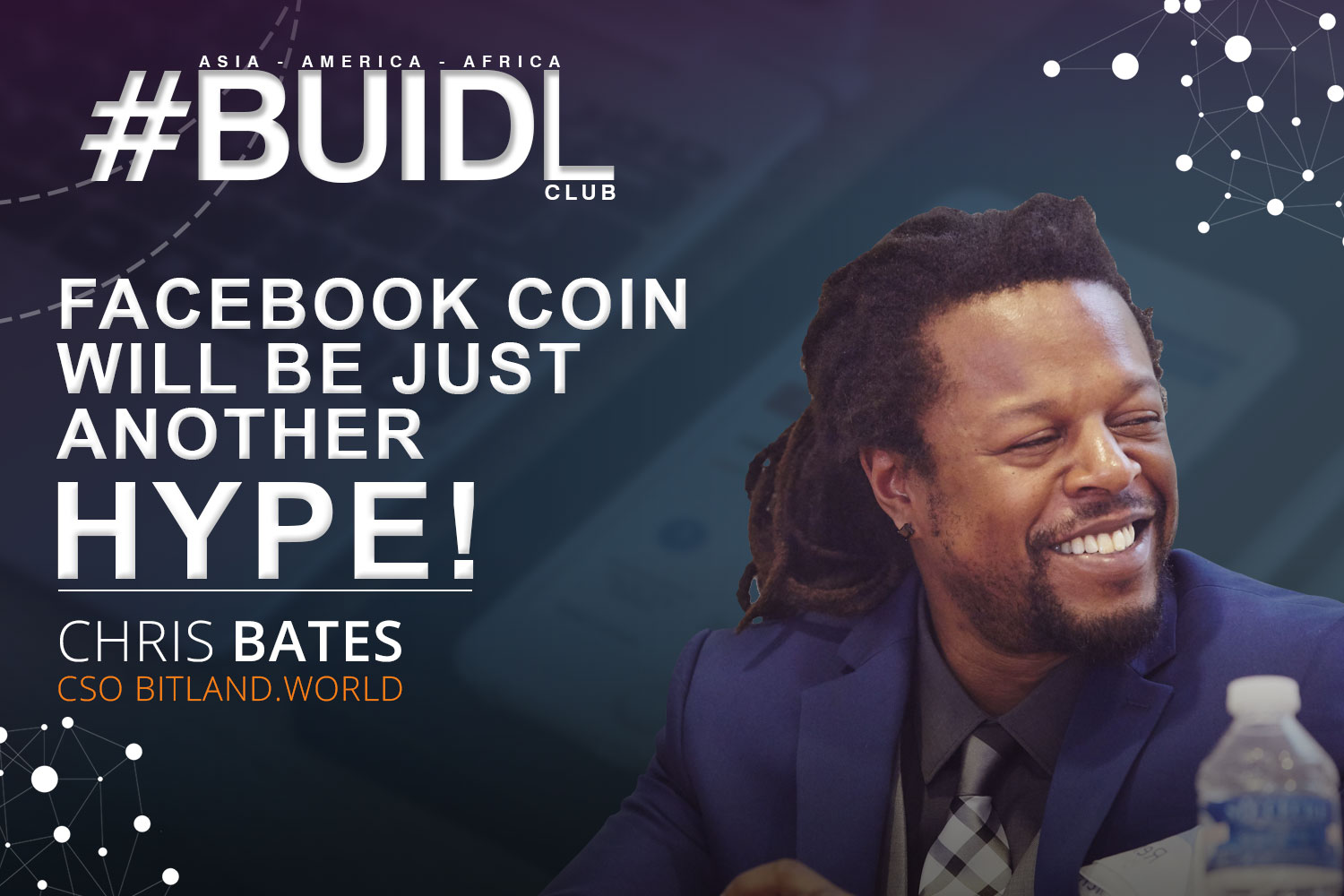 As had been long anticipated, the high and mighty and the lots, have begun to think Blockchain technologies and cryptocurrencies as the next big thing for their businesses. Despite the current struggling position of the Satoshi's Bitcoin, the likes of Jp morgan and Silicon Valley's Facebook have announced the possible launch of their own digital assets.
Even though the above development might have a thing or two to show in line with increased support for global adoption, it has also raised controversy in the space in the area of decentralization.
Chris Bates doesn't believe Facebook coin projects would be much to look out for.
In his words;
I don't think it will make much of a difference to be honest. Facebook has had a payment option in their messenger for a couple years now and people still opt for Venmo or Cashapp over facebook payment option. I think Facebook has killed its credibility with its user base and is looking for ways to stay relevant.
I think there are ways that they could make their own crypto and platform useful towards the notion of "mainstream adoption", but even in that I don't believe "mainstream adoption" would look how crypto people think it would. Just as an example, let's say Facebook IS successful at leveraging its user base to make "Facebook coin" viable.
That doesn't mean anything for the rest of the market, and doesn't automatically mean 2.5 billion people will then start using bitcoin or whatever crypto. That really just means Facebook will once again have leveraged technology it didn't create to exploit its user base and make a profit.
Facebook has been researching blockchain and cryptocurrency for years, and them just now deciding to pull the trigger to me is more of a reaction to the GDPR and European privacy laws that are going to make their data mining practices much less lucrative.
What is your take on Chris' opinion? Do you think that Facebook has a chance to shock the entire blockchain space given its particular wealth of community? Lets hear from you in the comment section below
Facebook's Libra Project White Paper Is Officially Out: Pushes for the Internet of Money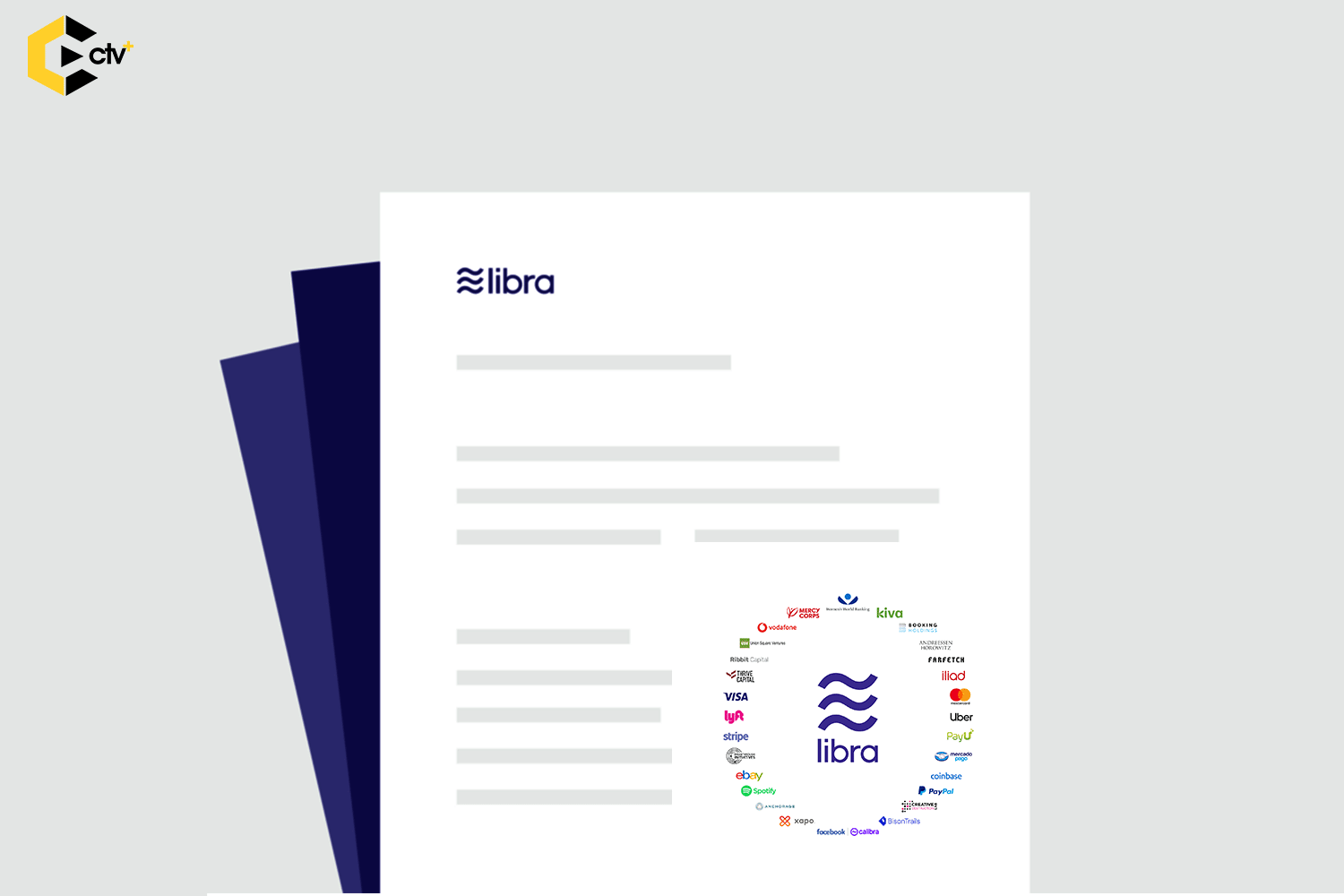 After months of speculation and a nonofficial statement from the Facebook team after the news break by Bloomberg reports on the rumoured cryptocurrency project secretly being worked, Facebook's Libra Project White Paper is officially out.
Facebook clearly outlines its mission and vision for the Switzerland registered project.
It's mission according to the whitepaper reads
"Libra's mission is to enable a simple global currency and financial infrastructure that empowers billions of people."
Facebook is clearly ready for another phase of its reign as a social media giant housing more than a quarter of the world's population. It is home to more than 2 billion users with its aggregated user base for WhatsApp, Instagram, Facebook and Messenger.
With the Libra's project cryptocurrency dubbed the Globalcoin, Facebook is going to have an impact in the cryptosphere coupled with the influence of the founding members such as Coinbase, Visa, Spotify, Mastercard, Uber, Paypal, and others who have invested about $10million each into the project.
Facebook wants to make Libra the evolution of Paypal with the wish that it will be simpler to establish, easier to use as a payment means with fewer transaction fees, more accessible to the unbanked, more flexible and durable through decentralisation.
In its Libra document, Facebook writes:
"Success will mean that a person working abroad has a fast and simple way to send money to family back home, and a college student can pay their rent as easily as they can buy a coffee."
Alongside Libra network, Facebook is also launching Calibra, a subsidiary company that will handle the transactions and protect users privacy. The goal of Calibra is "to provide financial services that will let people access and participate in the Libra network," and it will be readily available in Messenger and WhatsApp and also as a standalone app.
The control of the Libra network will not be solely Facebook's duty since it is decentralized to include all the 28 founding members. It is the association's duty commonly referred to as "Libra Association" to promote the open-sourced Libra blockchain and also sign up businesses to accept Libra for payment. It rests upon them to recruit more founding members as Facebook says it wants to reach 100 members before the official launch of Libra.
The unit of the Libra cryptocurrency is Libra just like the unit of a dollar is cent. Libra is represented by a three wavy horizontal line Unicode character ≋ like the dollar is represented by $ or the naira by #. The value of a Libra is meant to stay largely stable since it is a stable coin. Its stability will make it be a good medium of exchange, as merchants can be confident as they will be assured they won't be paid a Libra today that will be lesser than the amount tomorrow.