Simplifying The Blockchain Will Produce Mass Adoption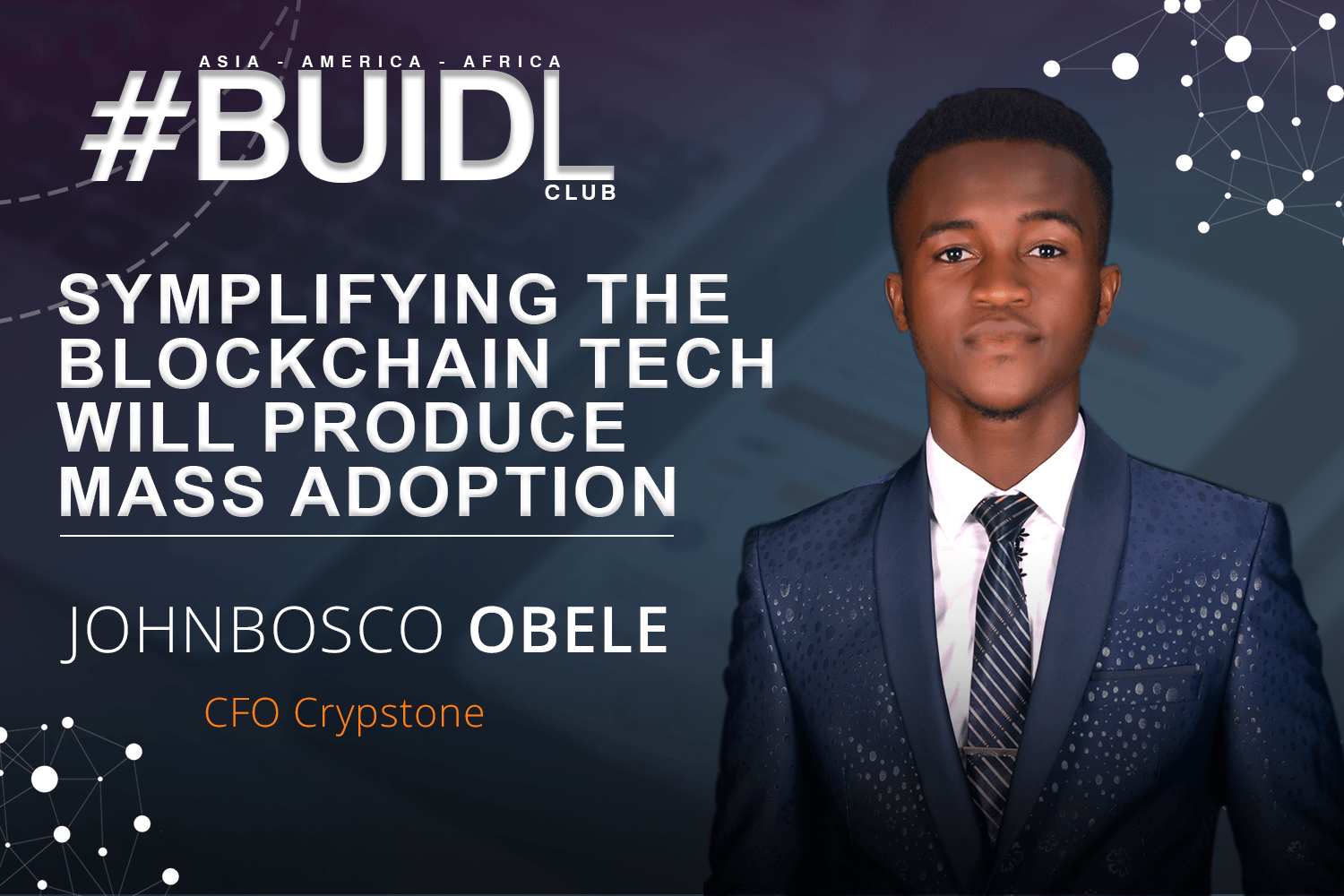 As interesting as it may sound, until the blockchain is clearly understood, it cannot drive mass adoption.

– Obele Johnbosco
Blockchain is a publicly distributed ledger of transactions that can be used to record and track anything of value from financial transactions to medical records or even land titles. By design, blockchain is resistant to modification (i.e immutability) and ensures transparency because it is decentralized.
My journey in the crypto space has been fascinating because the more you go, the more you get to learn and meet a lot of several other smart people in the space. I heard about bitcoin and blockchain through a friend mid 2016. Initially , I perceived bitcoin to be just an investment commodity use for online investments. As time went on, it was now clear to me that blockchain technology & cryptocurrencies have a whole lot of value and is also a big ecosystem on its own. Early 2017 , I and my team decided to play big in the space by creating a business around bitcoin and blockchain ecosystem.
Am passionate about the decentralized & transparent data record and tracking system of the blockchain as it can be applied for financial records & transactions (e.g bitcoin), Real estate systems, election & voting systems and so much more.
Crypstone is renowned bitcoin wallet service provider, bitcoin btc/fiat exchange and Bitcoin payment processor for local & international payments.
PROBLEMS IDENTIFIED
Poor education in the country on what Cryptocurrency is, its benefits and demerits.
Scams associated in buying and selling of bitcoins to unverified merchants.
Loss of funds due to carelessness of some crypto holders and traders.
Inability to convert digital assets with ease to fiat when needed.
Unavailability of a secured payment system that allows online and offline merchants accept digital currencies.
Crypstone is set to bring solutions to the above listed problems as we have been doing a lot of sensitizations all over the nation through seminars and conferences. We will continue till a greater percentage of Africa is covered. Our exchange have solved the problem of falling to scams when one wants to buy or sell bitcoins and also make it easy for one to convert digital assets to fiats very easily . Finally, our payment processor will enable online and off-line business owners accept digital currencies as one of their mode of payment thereby driving the mass adoption of cryptocurrencies .
We hope to cover more countries in Africa and globally by extending our services to them as we are set to become the giant of Africa in the global crypto space.
Two things are paramount when you talk of adoption of the use of cryptocurrencies , proper education on it and simple technology that will facilitate its usage. These are the exact things we have provided and definitely, it will drive mass adoption of Cryptocurrencies.

– Johnbosco Obele
One of the practical implications of the above are seen in similar news where automobiles like Mecerdes-Benz adopt blockchain for sustainable supply chain. Also the use of Bitcoin to secure Amazon and Itunes Gift cards is another clear use case.
Point is, when the blockchain can conveniently be used in our every day life, then and only then can we brag about adoption.
Crypstone team is made of very smart and intelligent people, starting from the CEO to the least person in the team. I met my team members during my school days . Some in my secondary school period and others in my university school days . It has been great working the team and we have always remained focused in making Crypstone a reputable brand to reckon with whenever one talk of cryptocurrency in Africa.
Disclaimer:
The Information provided on the website is designed to provide helpful information regarding cryptocurrency subjects. The content is not meant to be used, nor should it be used as a basis, foundational knowledge or prerequisite for decision making regards trading. Always do your own research and due diligence before placing a trade. We are not liable for any outcome based on any content found on the site.
Facebook's Libra Project White Paper Is Officially Out: Pushes for the Internet of Money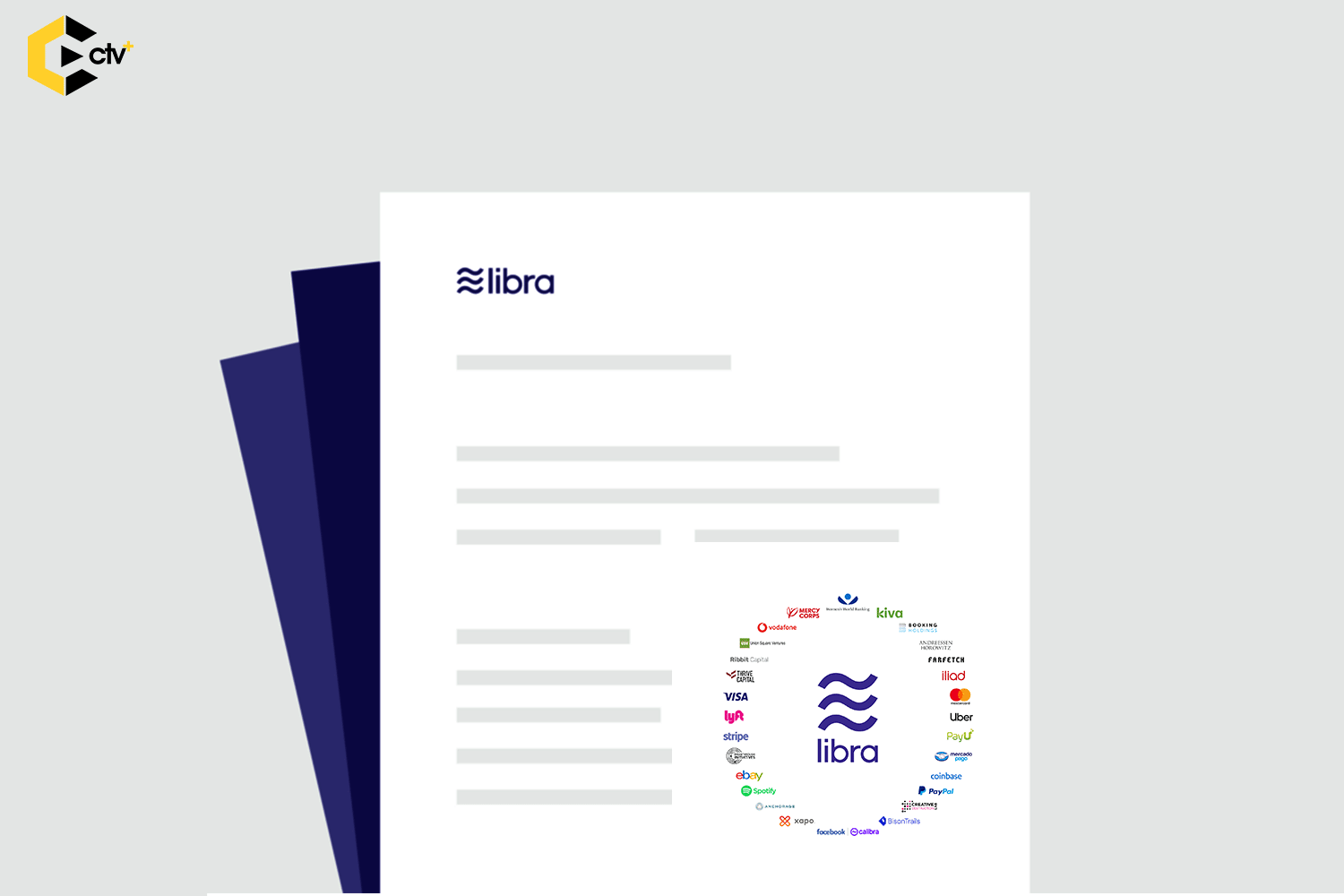 After months of speculation and a nonofficial statement from the Facebook team after the news break by Bloomberg reports on the rumoured cryptocurrency project secretly being worked, Facebook's Libra Project White Paper is officially out.
Facebook clearly outlines its mission and vision for the Switzerland registered project.
It's mission according to the whitepaper reads
"Libra's mission is to enable a simple global currency and financial infrastructure that empowers billions of people."
Facebook is clearly ready for another phase of its reign as a social media giant housing more than a quarter of the world's population. It is home to more than 2 billion users with its aggregated user base for WhatsApp, Instagram, Facebook and Messenger.
With the Libra's project cryptocurrency dubbed the Globalcoin, Facebook is going to have an impact in the cryptosphere coupled with the influence of the founding members such as Coinbase, Visa, Spotify, Mastercard, Uber, Paypal, and others who have invested about $10million each into the project.
Facebook wants to make Libra the evolution of Paypal with the wish that it will be simpler to establish, easier to use as a payment means with fewer transaction fees, more accessible to the unbanked, more flexible and durable through decentralisation.
In its Libra document, Facebook writes:
"Success will mean that a person working abroad has a fast and simple way to send money to family back home, and a college student can pay their rent as easily as they can buy a coffee."
Alongside Libra network, Facebook is also launching Calibra, a subsidiary company that will handle the transactions and protect users privacy. The goal of Calibra is "to provide financial services that will let people access and participate in the Libra network," and it will be readily available in Messenger and WhatsApp and also as a standalone app.
The control of the Libra network will not be solely Facebook's duty since it is decentralized to include all the 28 founding members. It is the association's duty commonly referred to as "Libra Association" to promote the open-sourced Libra blockchain and also sign up businesses to accept Libra for payment. It rests upon them to recruit more founding members as Facebook says it wants to reach 100 members before the official launch of Libra.
The unit of the Libra cryptocurrency is Libra just like the unit of a dollar is cent. Libra is represented by a three wavy horizontal line Unicode character ≋ like the dollar is represented by $ or the naira by #. The value of a Libra is meant to stay largely stable since it is a stable coin. Its stability will make it be a good medium of exchange, as merchants can be confident as they will be assured they won't be paid a Libra today that will be lesser than the amount tomorrow.