Simplifying The Blockchain Will Produce Mass Adoption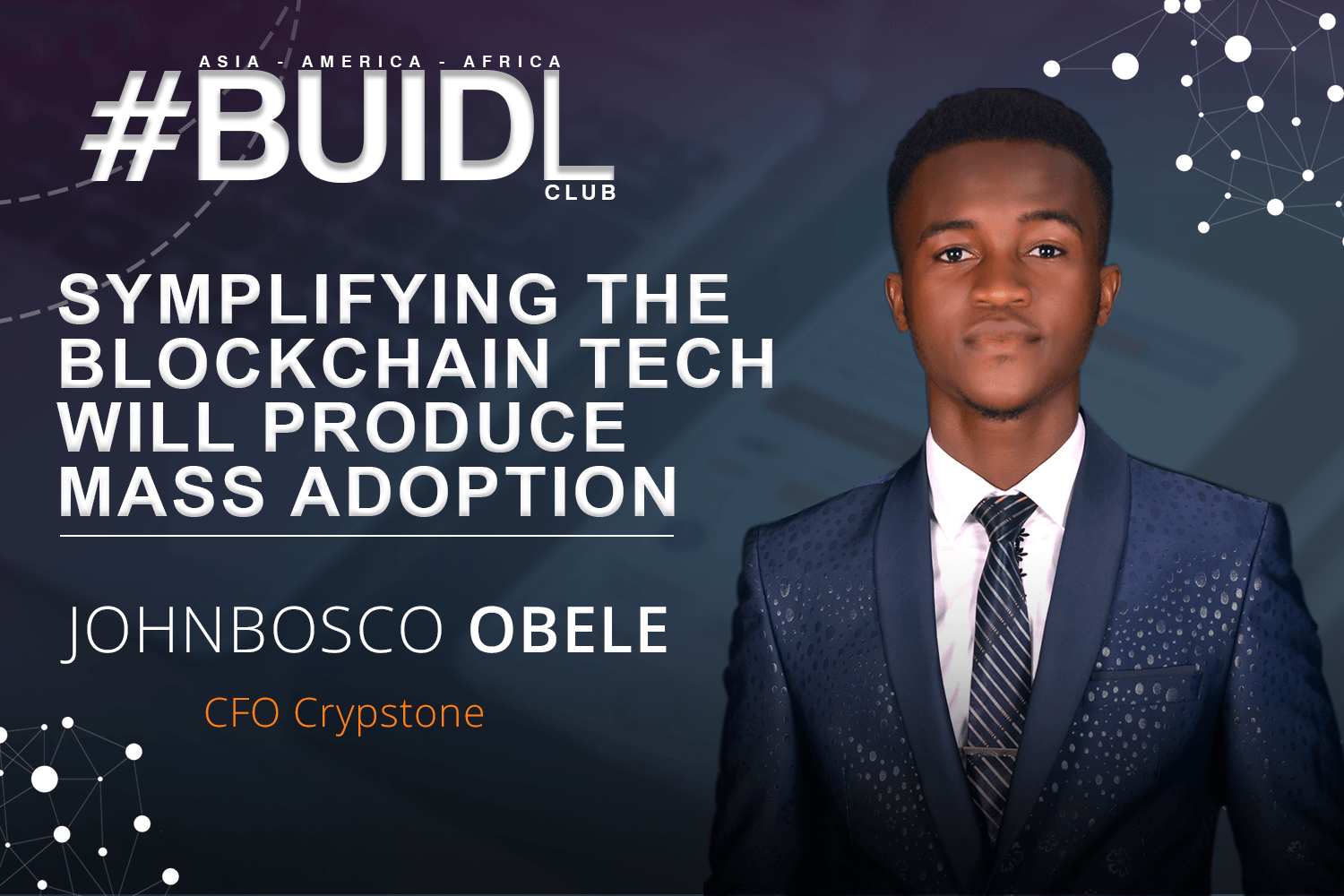 As interesting as it may sound, until the blockchain is clearly understood, it cannot drive mass adoption.

– Obele Johnbosco
Blockchain is a publicly distributed ledger of transactions that can be used to record and track anything of value from financial transactions to medical records or even land titles. By design, blockchain is resistant to modification (i.e immutability) and ensures transparency because it is decentralized.
My journey in the crypto space has been fascinating because the more you go, the more you get to learn and meet a lot of several other smart people in the space. I heard about bitcoin and blockchain through a friend mid 2016. Initially , I perceived bitcoin to be just an investment commodity use for online investments. As time went on, it was now clear to me that blockchain technology & cryptocurrencies have a whole lot of value and is also a big ecosystem on its own. Early 2017 , I and my team decided to play big in the space by creating a business around bitcoin and blockchain ecosystem.
Am passionate about the decentralized & transparent data record and tracking system of the blockchain as it can be applied for financial records & transactions (e.g bitcoin), Real estate systems, election & voting systems and so much more.
Crypstone is renowned bitcoin wallet service provider, bitcoin btc/fiat exchange and Bitcoin payment processor for local & international payments.
PROBLEMS IDENTIFIED
Poor education in the country on what Cryptocurrency is, its benefits and demerits.
Scams associated in buying and selling of bitcoins to unverified merchants.
Loss of funds due to carelessness of some crypto holders and traders.
Inability to convert digital assets with ease to fiat when needed.
Unavailability of a secured payment system that allows online and offline merchants accept digital currencies.
Crypstone is set to bring solutions to the above listed problems as we have been doing a lot of sensitizations all over the nation through seminars and conferences. We will continue till a greater percentage of Africa is covered. Our exchange have solved the problem of falling to scams when one wants to buy or sell bitcoins and also make it easy for one to convert digital assets to fiats very easily . Finally, our payment processor will enable online and off-line business owners accept digital currencies as one of their mode of payment thereby driving the mass adoption of cryptocurrencies .
We hope to cover more countries in Africa and globally by extending our services to them as we are set to become the giant of Africa in the global crypto space.
Two things are paramount when you talk of adoption of the use of cryptocurrencies , proper education on it and simple technology that will facilitate its usage. These are the exact things we have provided and definitely, it will drive mass adoption of Cryptocurrencies.

– Johnbosco Obele
One of the practical implications of the above are seen in similar news where automobiles like Mecerdes-Benz adopt blockchain for sustainable supply chain. Also the use of Bitcoin to secure Amazon and Itunes Gift cards is another clear use case.
Point is, when the blockchain can conveniently be used in our every day life, then and only then can we brag about adoption.
Crypstone team is made of very smart and intelligent people, starting from the CEO to the least person in the team. I met my team members during my school days . Some in my secondary school period and others in my university school days . It has been great working the team and we have always remained focused in making Crypstone a reputable brand to reckon with whenever one talk of cryptocurrency in Africa.
Disclaimer:
The Information provided on the website is designed to provide helpful information regarding cryptocurrency subjects. The content is not meant to be used, nor should it be used as a basis, foundational knowledge or prerequisite for decision making regards trading. Always do your own research and due diligence before placing a trade. We are not liable for any outcome based on any content found on the site.
Do Crypto Movies Really Educate?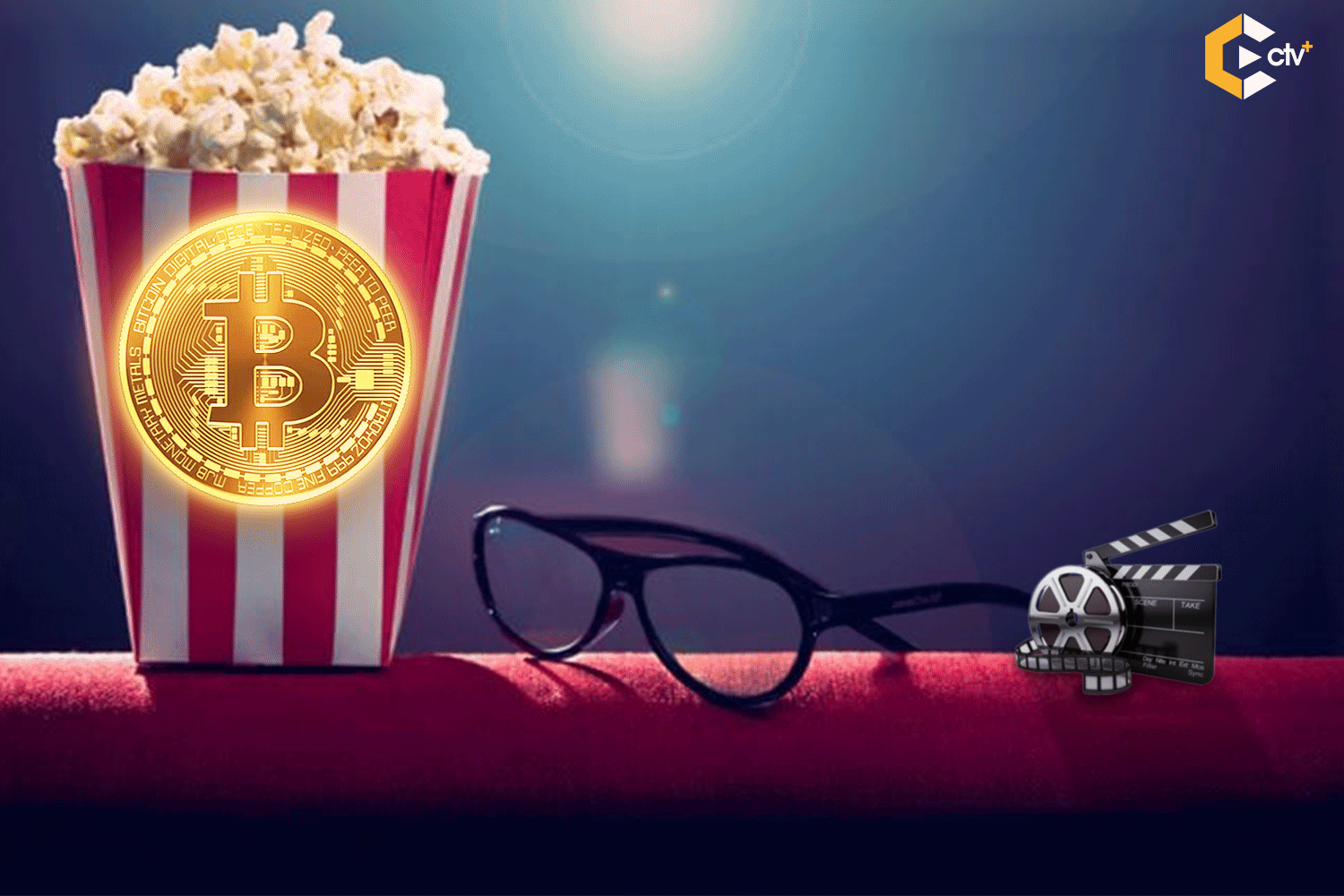 Cryptocurrencies have come to stay and have found a way into the entertainment industry. Since the inception of Bitcoin in 2009, getting cryptocurrencies to go mainstream has been the aim of crypto and blockchain enthusiasts. A huge breakthrough has been made over the years with Bitcoin finding its way into the Merriam Webster Scrabble dictionary. Asides this, a couple of businesses now accept bitcoin. The importance of the media in creating awareness cannot be overemphasized. Now, the question revolves around whether crypto related movies have any positive impact on adoption or awareness.
A lot of documentaries have been made on cryptocurrencies since the inception of Bitcoin. The movie 'Banking on Bitcoin' is a documentary released in 2014 which explains the disruption bitcoin can bring into the financial system. The great thing about these movies is that they spend time educating people on different aspects of cryptocurrency. "Bitcoin in Uganda – Empowering people" is a 5 minutes crypto documentary created in 2018. This documentary shows the real power of cryptocurrency in remittances and cross-border transactions.
While most of these crypto movies are not mainstream, they do a lot in explaining the power of digital currencies. These documentaries chose different aspects of digital currency and focus on revealing more details about them. In fact, Bitcoin Big Bang, a 104-minute screen piece gives details on the Mt.Gox hack. The story focuses on the arrest of Mark Karpales, the CEO of Mt. Gox in Tokyo after the exchange was hacked and about 850,000 Bitcoins was reportedly stolen. The importance of documentaries such as this cannot be overemphasized
Going Mainstream Media With Crypto
Although there are a lot of low budget documentaries on cryptocurrency, high budget movies are beginning to spring up. 'Deep Web', a documentary about Ross Ulbricht trial on Silk Road had a budget of about $80,000 which was raised through Kickstarter. TV Shows such as Billions have episodes dedicated to cryptocurrency.
In fact, Dope is one of the first movies to accept Bitcoin. The movie which had a budget of $7,000,000 was the first movie to accept Bitcoin, this was due to a partnership between GoCoin, Lionsgate and Movie Tickets. Partnerships such as these go a long way to push crypto education mainstream. Also Hollywood blockbuster, 'Crypto' was released in April 2019, however, it was a movie about money laundering which involves crypto.
Is Crypto the Big Bad Wolf
As more movies begin to talk about cryptocurrency, the question remains if these movies are for crypto education or just on the move to portray crypto in a bad light. Crypto, the movie which features Beau Knapp and Kurt Russel promises to be a movie about digital currencies or is it? While many have praised the movie for the talent of the actors, a lot of persons are not so pleased with the script with many accusing it of scaring people away from Bitcoin.
Typical of every money laundering or compliance movie, the Russians are always the bad guys. However, does this movie portray crypto as a means of payment which is secure and fast or is it just an easy way for laundering money? While Hollywood still has a long way to go in crypto education and awareness, they must be praised for paying attention to details. From the representation of Ledger's Nano in Billions to Crypto featuring images of a cryptocurrency exchange called Cryptocurrency market, progress is being made. However, anyone looking for cryptocurrency education will do well not to rely totally on these Hollywood movies.
This is why we have decided at Cryptotvplus to take it a step further at educating the populace on Crypto, its impact and what the future holds. Cryptotvplus will be reeling out interesting short movies bothering on crypto where anyone whether you understand the intricacies of cryptocurrencies or not will not only be educated but also become more than a spectator by participating in this revolutionary shift in the evolution of money and global finance. More on this in my next piece.
What topics or areas in Crypto would you like to see a short film done? Do you have any title in mind? Share your thoughts with us in the comment section below.