Simplifying The Blockchain Will Produce Mass Adoption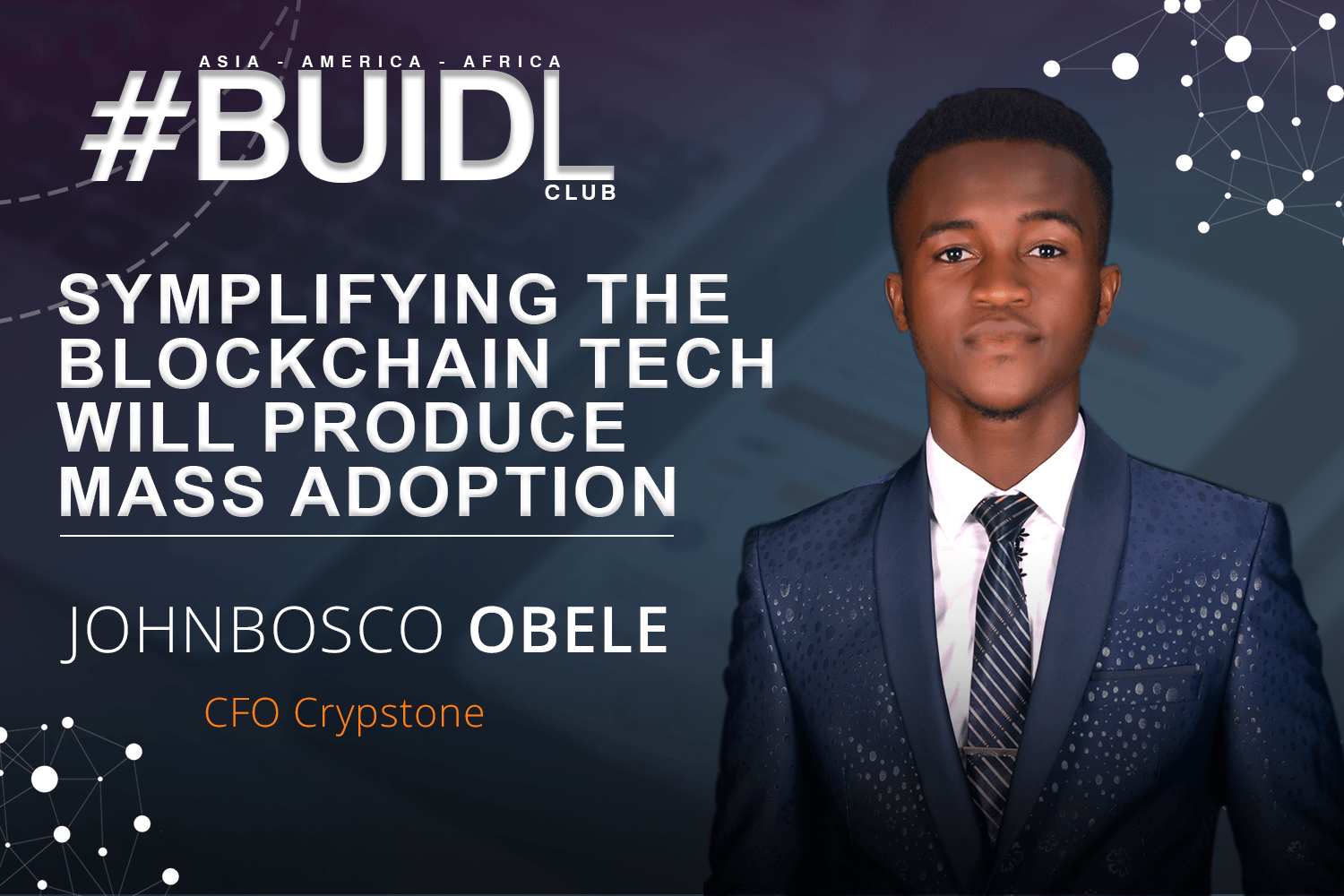 As interesting as it may sound, until the blockchain is clearly understood, it cannot drive mass adoption.

– Obele Johnbosco
Blockchain is a publicly distributed ledger of transactions that can be used to record and track anything of value from financial transactions to medical records or even land titles. By design, blockchain is resistant to modification (i.e immutability) and ensures transparency because it is decentralized.
My journey in the crypto space has been fascinating because the more you go, the more you get to learn and meet a lot of several other smart people in the space. I heard about bitcoin and blockchain through a friend mid 2016. Initially , I perceived bitcoin to be just an investment commodity use for online investments. As time went on, it was now clear to me that blockchain technology & cryptocurrencies have a whole lot of value and is also a big ecosystem on its own. Early 2017 , I and my team decided to play big in the space by creating a business around bitcoin and blockchain ecosystem.
Am passionate about the decentralized & transparent data record and tracking system of the blockchain as it can be applied for financial records & transactions (e.g bitcoin), Real estate systems, election & voting systems and so much more.
Crypstone is renowned bitcoin wallet service provider, bitcoin btc/fiat exchange and Bitcoin payment processor for local & international payments.
PROBLEMS IDENTIFIED
Poor education in the country on what Cryptocurrency is, its benefits and demerits.
Scams associated in buying and selling of bitcoins to unverified merchants.
Loss of funds due to carelessness of some crypto holders and traders.
Inability to convert digital assets with ease to fiat when needed.
Unavailability of a secured payment system that allows online and offline merchants accept digital currencies.
Crypstone is set to bring solutions to the above listed problems as we have been doing a lot of sensitizations all over the nation through seminars and conferences. We will continue till a greater percentage of Africa is covered. Our exchange have solved the problem of falling to scams when one wants to buy or sell bitcoins and also make it easy for one to convert digital assets to fiats very easily . Finally, our payment processor will enable online and off-line business owners accept digital currencies as one of their mode of payment thereby driving the mass adoption of cryptocurrencies .
We hope to cover more countries in Africa and globally by extending our services to them as we are set to become the giant of Africa in the global crypto space.
Two things are paramount when you talk of adoption of the use of cryptocurrencies , proper education on it and simple technology that will facilitate its usage. These are the exact things we have provided and definitely, it will drive mass adoption of Cryptocurrencies.

– Johnbosco Obele
One of the practical implications of the above are seen in similar news where automobiles like Mecerdes-Benz adopt blockchain for sustainable supply chain. Also the use of Bitcoin to secure Amazon and Itunes Gift cards is another clear use case.
Point is, when the blockchain can conveniently be used in our every day life, then and only then can we brag about adoption.
Crypstone team is made of very smart and intelligent people, starting from the CEO to the least person in the team. I met my team members during my school days . Some in my secondary school period and others in my university school days . It has been great working the team and we have always remained focused in making Crypstone a reputable brand to reckon with whenever one talk of cryptocurrency in Africa.
Disclaimer:
The Information provided on the website is designed to provide helpful information regarding cryptocurrency subjects. The content is not meant to be used, nor should it be used as a basis, foundational knowledge or prerequisite for decision making regards trading. Always do your own research and due diligence before placing a trade. We are not liable for any outcome based on any content found on the site.
UNICEF Gets into the Cryptocurrency Industry as it creates a Crypto Fund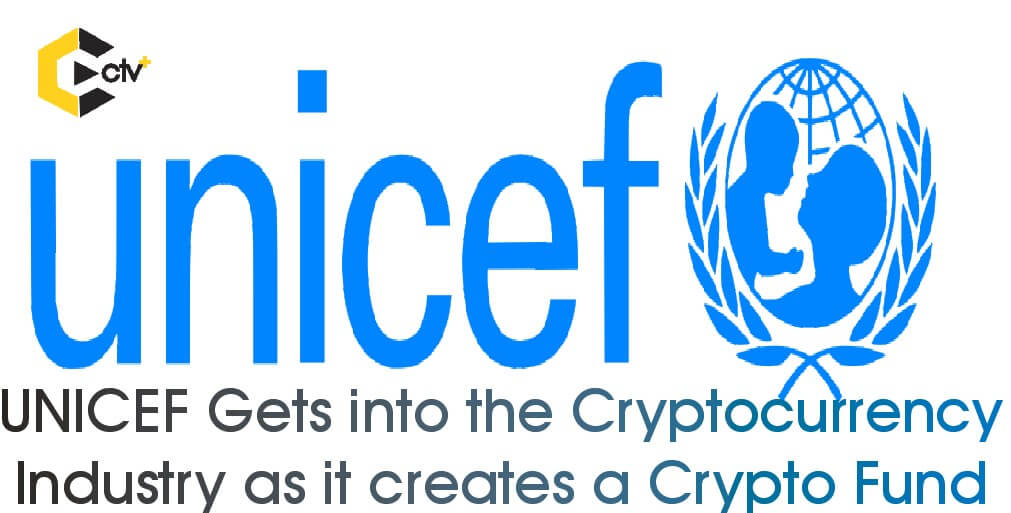 The United Nations Children Fund UNICEF has made move into the cryptocurrency industry. The body through the creation of a crypto fund successfully achieved the move into the industry.
According to a press release dated 8th of October, 2019, UNICEF announced it will now be able to receive, hold and send cryptocurrencies through its newly established UNICEF Cryptocurrency Fund.
"Together with UNICEF, we're taking action with the Cryptofund to improve access to basic needs, rights, and resources," – Aya Miyaguchi, Ethereum Foundation
The fund according to UNICEF will be used to fund open source technology benefitting children and young people all over the world.
Executive Director of UNICEF, Henrietta Fore was quoted saying "this is a new and exciting venture for UNICEF. If digital economies and currencies have the potential to shape the lives of coming generations, it is important that we explore the opportunities they offer. That is why the creation of our Cryptocurrency Funds is a significant and welcome step forward in humanitarian and development work."
Funds contributed to the fund will be held in the cryptocurrency of contribution and given out to beneficiaries in same currencies.
At current, UNICEF only supports the two largest cryptocurrencies by market cap, Bitcoin and Ethereum and the first contributions to the fund will be received from the Ethereum Foundation. The contribution will benefit three grantees of the UNICEF innovation fund and a project of coordinated by the GIGA initiatives, UNICEF revealed.
Expressing excitement at the development, Aya Miyaguchi, Executive Director of the Ethereum Foundation said "The Ethereum Foundation is excited to demonstrate the power of what Ethereum and blockchain technology can do for communities around the world. Together with UNICEF, we're taking action with the Cryptofund to improve access to basic needs, rights, and resources,"
Continuing, she said "We aim to support the research and development of the Ethereum platform, and to grow the community of those that benefit from a technology that will better countless lives and industries in the years to come. We'd like to thank UNICEF and the UNICEF family of national committees for their leadership as we create real progress together."
The Ethereum Foundation will make its initial donation through the French National Committee, and the UNICEF Innovation Fund grantees that will receive their first donations are Prescrypto, Atix Labs and Utopixar,  UNICEF reported.