JPM Coin to be the First US Backed Cryptocurrency by JPMorgan Chase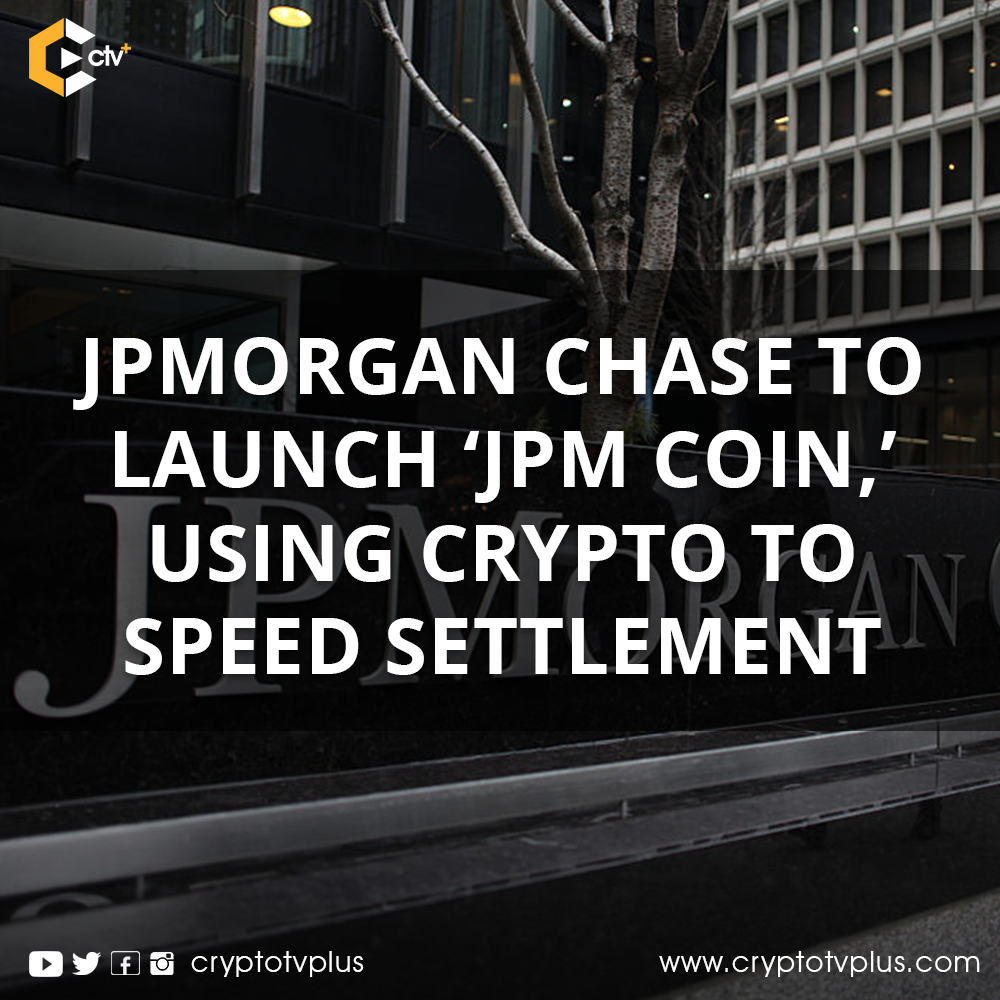 JPM Coin becomes the first cryptocurrency to be backed by the United States government. 
JPM Coin – US Government First Backed Cryptocurrency
JPMorgan Chase, one of the biggest banking institutions in the United States is developing the first cryptocurrency to be ever backed by the US government. A digital token which is called, "JPM Coin" was created by software engineers in the New York-based bank, which, as reported by CNBC, JPMorgan will use to increase settlement efficiency within its operations.
JPMorgan CEO Jamie Dimon Called Bitcoin A Fraud
JPMorgan's CEO Jamie Dimon once called Bitcoin a fraud in September 2018 saying he has no interest in it, a statement he later personally regretted in an interview on Fox Business. According to him, "The blockchain is real. You can have cryptodollars in yen and stuff like that. ICOs.. you got to look at everyone individually. The bitcoin was always to me what the governments are going to feel about bitcoin when it gets really big".
JPM Coin for Real-Time Settlement
According to Umar Farooq, for the time being, JPM coin's initial concentration would be on international settlements by big corporations, thereby helping these institutions bolster up transactions that take a longer period of time by using options such as Swift.
Brad Garlinghouse,CEO of Ripple Predicts the death of Most Cryptocurrencies 
The CEO of Ripple, Brad Garlinghouse has predicted the death of the majority of all the cryptocurrencies in existence. According to him, they will likely go to zero.
This prediction was made via a live interview with Bloomberg where he said very few number of cryptocurrency projects will survive and grow significantly as they are concerned with actually solving real life problems.
Others will likely fail because they can not support or solve real life problems. According to Brad, "Anytime there is a new market, there are a lot of people that run into that market and try to show that they can solve a problem, they can deliver a customer need."
With more than 3,000 cryptocurrency that trade on a daily basis, he said, very few of them will actually be able to meet customers needs, and the majority of them will probably go to zero.
The same prediction made by Brad Garlinghouse has been made by others before most especially during the ICO boom days that say
w thousands of cryptocurrency project launched offering various "moon shot" products and services.
Max Keiser had also predicted the death of majority of altcoins according his twitter post in August, which reason "#Bitcoin dominance 68.2% — heading to 80% — as alts die in favor of BTC. The 2014-2017 era of alts and hard forks is dead. Don't be the last to rotate out of alts into BTC."
#Bitcoin dominance 68.2% – heading to 80% – as alts die in favor of BTC. The 2014-2017 era of alts and hard forks is dead. Don't be the last to rotate out of alts into BTC.

— Max Keiser, tweet poet. (@maxkeiser) August 6, 2019
The growth in cryptocurrencies is caused by the hype around the crypto ecosystem, Garlinghouse said