Bitrefill Steps Up Consumer Loyalty with Bitcoin-Back Rewards

Introduction
Bitrefill, in a recent announcement, unveiled a Bitcoin-Backed Rewards program, once again solidifying its resolve as a company with huge plans to step up consumer loyalty as a market leader.  
As a company founded in 2015, Bitrefill is a global vendor which allows purchasing Gift Cards or Mobile Refills from more than 2500 businesses in 170 countries. It has also stepped in for Nigerians as an easy solution to spend their crypto or gift cards. With Bitrefill, Nigerians and several other African countries to get eGifts & pay mobile bills quickly, safely, and privately with Bitcoin and other cryptocurrencies.
How Bitcoin-Back Rewards Work
Bitrefill users worldwide are able to accumulate a minimum of 1% back from every purchase, in Bitcoin. Users may even get up to 6% reward on some select products numbering 217 products as at the time of the announcement. The United States leads with 158 products while the users in the UK have 59 products to select from where they get to enjoy as much as 6% bitcoin-back rewards for purchases made in categories like eCommerce, retail, apparel, home, electronics, health & beauty, food, and restaurants. Plans are also in motion to expand this bumper loyalty rewards scheme to other regions such as the Middle East, Asia and Africa. 
Its style of reward system comes even when the smallest Satoshi (the smallest unit of a bitcoin, equivalent to 100 millionth of a bitcoin. Bitcoins can be split into smaller units to ease and facilitate smaller transactions) can be used to top-up airtimes or even pay for snacks in an online store. 

The decision to denominate the rewards program in Satoshis instead of USD or EUR or even NGN was made in order to preserve the value better if as a user you want to save the rewards for later. All you need to do to get sats back is to purchase gift cards, top-up your mobile phones with airtime, or purchase any digital voucher for your favourite brands, retailers, and online stores to have those sats stacking up.
Why does it Matter?
With bitcoin becoming the internet's de-facto currency, uncensorable across borders, as a user of Bitrefill, your rewards being paid in Sats gives you interoperability to spending across several merchants that accept bitcoin should you decide to opt-out of the Gift Card option. 
While this next point may be easily dismissed as speculation on steroids, I'll still go ahead to state it. Popular Bitcoin Bulls like Tim Draper, Anthony Pompliano who is more known as "Pomp" have continued to take bold bets on the future rise in the price of Bitcoin. They have even predicted it crossing over $100,000 per Bitcoin in the coming years. This resonates with me due to past experiences.
During the peak of Bitcoin's price spike in December of 2017, I was fortunate to remember I still had an abandoned wallet with a few satoshi crumbs left in it. Having opened the wallet on the then Blockchain.Info and transacting with it while bitcoin price dangled around $157 per BTC, I left it with a few satoshis as balance. I deemed it as insignificant as it didn't worth anything much then.
You know those 0.03 BTC balance which didn't amount to anything substantial by then. But getting access to the same balance by December of 2017 gave me sweet $600.At the current rate of bitcoin, 0.03 bitcoin is worth $283 according to coinmarketcap.com. I have checked that kind of appreciation, only asset classes such as crypto, specifically Bitcoin could have yielded that kind of increment.
What Difference can this Bring to African User Communities
Some of the problems Africans have had to grapple with is financial exclusion, not exposed to varied choices as consumers and currency inflation. Bitcoin is designed to be deflationary, it's become a safe haven for those who have experienced horrendous inflationary losses to their economy and subsequent crash on their currency value like Zimbabwe. Even Nigeria presently experiencing depreciation of its naira to the dollar already have her citizens recourse to bitcoin trading, this is noticed in the recent spike in Bitcoin P2P trading volume with Nigeria pushing Africa to surpass Latino American region for the first time.
Every consumer, asides having their needs met with good products and services also crave the feeling of being valued. With Bitcoin-Back Rewards by Bitrefill, this will most likely pique the interest of consumers in Africa even further.
And as typical of entrepreneurs who always follow the money, merchants' interest in accepting Gift Cards in their respective stores should also see considerable growth. This growth should bring even more variety to consumers who always seek to exercise their sovereignty in the most diverse products available.
Bitrefill with this initiative may have initiated a chain reaction which benefits it especially as a brand and the loyalty industry in Africa as 73% of consumers are more likely to recommend brands with good loyalty programs. Why wouldn't a user spread the good news to others who may have been yearning for the opportunity to "mine" this digital gold called bitcoin?

To start getting sats back, all you simply need to do is sign up for an account, supplying your email and preferred password and in just a few seconds, you're ready to start earning Bitrefill's much anticipated Bitcoin-Back Rewards. 
You may also download the easy-to-use Bitrefill app from Playstore and App Store
Market Crashed & Recovered in one Hour after ETH2.0 Beacon Chain Launched. Why?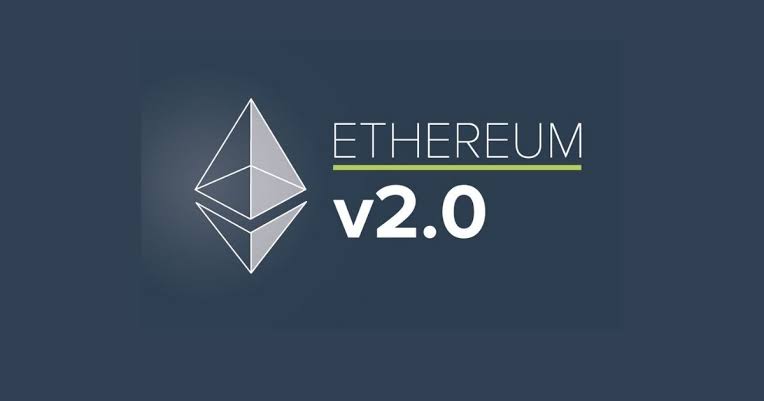 The Beacon is one. Ethereum 2.0 has launched, or rather the course to full ethereum 2.0 is charted. We're on full throttle. No stopping, the engines are burning hot, so the market would also. 
But not so fast. As much as the industry had waited for the eventual launch of ethereum 2.0, there's still a long way to go from this point. Ethereum is a world computer so defining changes are not so easily to make.
While the market had been moving upward since the announcement of Ethereum 2.0 December 1st launch, and despite the recent market sell off few days ago, the entire market with Ether saw good gains.
However, something interesting happened. Immediately the Beacon Chain went live, the price of cryptocurrency instantly went down with bitcoin getting to as low as $18300 while Ether went down below $600.
While this doesn't surprise traders due to the historical data or trading philosophy of Buy the rumor, Sell the news, the market reacted differently not long after the price dip. It rebounded.
Currently bitcoin is trading at $19,500+ while Ether is currently trading at $615+. Other cryptocurrencies are also seeing gains. BNB went down to $27 but currently trading at $30.
What do you think happened? Tell us in the comment section below.
Two Major Reasons to Get Into Crypto Now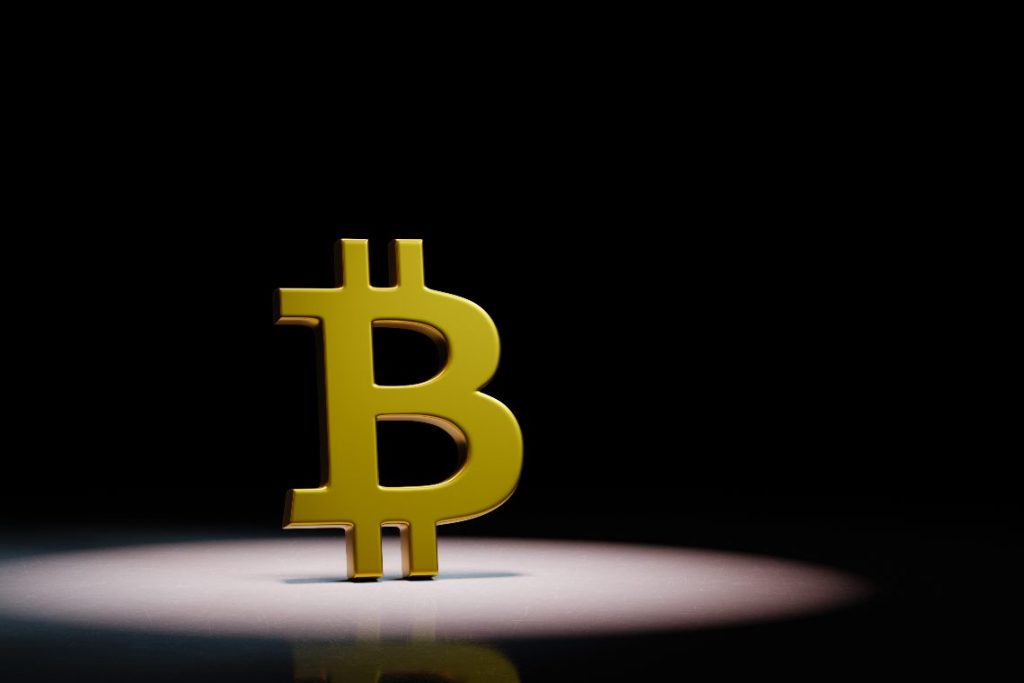 With bitcoin recently breaking the previous all-time highs (ATH) of the 2017 bull run, there's never been a better time to talk about it. From mainstream media to street corners among friends, the innovative blockchain industry is slowly beginning to feel the buzz again. 
Even more interesting is the fact that last night, Bitcoin had its highest ever monthly close ($19,695) in history.
However, just as much as there is an increasing number of blockchain believers, skeptics still lurk in large numbers. This article presents two solid reasons you should consider crypto already and explore the amazing opportunities for yourself.
Everyone uses money but unfortunately, most people still lack a proper understanding of what money is or how it works. The world is facing a lot of economic uncertainty and the interest in cryptocurrency and blockchain has exposed many to the difference between good and bad money – thereby leading them into making solid decisions to protect their wealth and preserve their purchasing power.
The Blockchain industry is relatively young and if you're currently wondering if it's too late to get into crypto, the answer is a clear "no". We are still at the early phase of adoption, and grabbing the knowledge early would put you well ahead.
From those who are new and trying to find a favorable path in the labor market to the established veterans in different industries ranging from finance, economics, law, real estate, etc; getting into crypto will prepare you for the economic paradigm shift ahead.
Every sector, not just finance, is seeking innovative ways to implement blockchain technology.
According to LinkedIn, Blockchain is currently the most in-demand skill. With the rate of adoption in the industry, demand for blockchain developers seems to be currently outstripping the supply. Note, however, that opportunities are not just limited to the development field.
Now, let's talk about two key reasons you should be in crypto right now
Investment opportunities
This is apparently the most buzzing use case of cryptocurrency for most people. The cost of entry is incredibly low as anyone from any part of the world can easily sign up on an exchange and execute trades without any harsh KYC procedures. 
Whether you prefer to trade or hodl for the longer term, the beautiful thing is you can purchase crypto as little as $5 making it very appealing to a broader market of non-sophisticated people who are just delving into the world of investing.
In addition, the entire cryptocurrency market cap is still very small compared to traditional assets and therefore has a lot of room to grow. We're likely to see a huge inflow of funds from institutional investors in the coming years. Some prominent analysts predict the crypto market cap could hit trillions this decade. This is another major reason retail investors are incentivized to take early positions. However, this is certainly not financial advice.
Career opportunities
It's no longer news how the recent global pandemic is changing we way we work. Industries that find it hard to adjust are already paying the price. 
Thankfully, most blockchain jobs give room to operate remotely. With the rapid rise in demand for blockchain experts globally, there's never been a better time to position yourself. You don't have to be a programmer as there as roles in Marketing, Human Resource, Translation, Content Creation, Accounting, etc – whatever fits your experience or passion.
Blockchain roles offer competitive salaries, remote work, and the opportunity to become a leading figure in innovative technology. What's more exciting is that you don't need fancy degrees to work in crypto – just sheer commitment and education.
A lot of blockchain companies are springing up daily in different parts of the globe. It might be worth shooting your shot!
Conclusion
Previous misconceptions about the industry have kept a lot of people from taking a chance in crypto. However, a lot of people are beginning to realize the potential of Bitcoin and the entire industry. 
While attention is currently on Bitcoin, a lot of smart traders and investors are building positions in smaller altcoins knowing their potential to offer higher returns – though with higher risk. It's a market cycle that tends to repeat itself over and over. 
Investing in crypto is way easier than investing in internet-based companies in the mid-nineties. Thankfully, the chance to be part of something beautiful has been given to us again.
ETH2.0 on the Horizon, What Does This Bring to the Crypto Industry?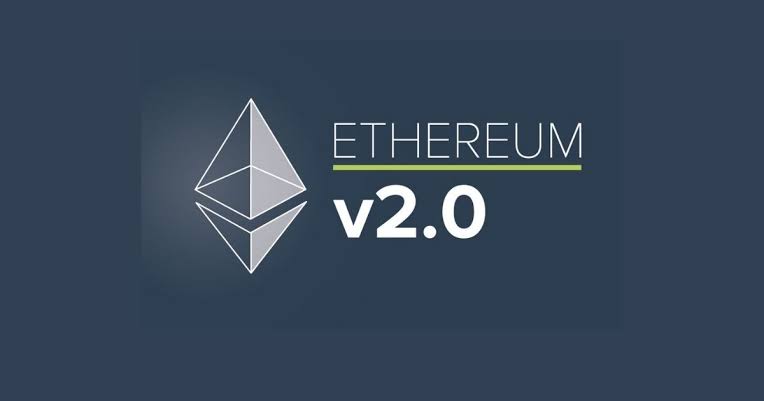 Ethereum has been at the center of two bull runs in the history of the cryptocurrency industry. While there have been competitions or wannabes that attempted or pushed forth the Ethereum-killer sales pitch, much less has been seen from them. 
No doubt some of these projects have made tremendous progress in their respective corners, but when the ethereum-killer lens is used to look at them, they may fall short. Nevertheless, there are some that still considers Ethereum less than it is, and others believe it's yet to truly achieve its goal of being the world's computer. Will this ever be achieved? Maybe! 
Ethereum came as a transformer, it introduced what it called autonomous agents which is popularly known across the industry as smart contract and it's currently a must-adopt by emerging blockchain platforms. The transformative influence which Ethereum brought was felt greatly in the 2016/2017 bull run as multiple projects were able to build upon Ethereum this includes EOS, Tron, Binance, etc. 
As much as Ethereum seemed promising and the go-to platform, it also suffered from certain limitations. As a Proof of Work (POW) blockchain (ETH 1.0), it is the time it takes to achieve consensus has been a serious concern. The rise in gas cost has also been an issue. The scalability issue is one of the serious concerns for POW blockchains and Ethereum isn't any exception. Ethereum network currently can perform about 30 transactions per second. For a network upon which globally competitive financial infrastructure and other systems can be built, that's a huge limitation.
The Promise of Ethereum 2.0
What's ETH 2.0?
Ethereum is a network currently running on POW but had been working to migrate to the Proof of Stake protocol. Ethereum 2.0 is a POS protocol powered blockchain that allows a higher level of transactions. With the migration to POS, Ethereum will be able to process up-to 100,000 transactions per second. This will even be made possible with Sharding technology. 
The Arrival of Ethereum 2.0
The eventual migration to ETH 2.0 has long been expected over the past months. There have been continuous tests going on with multiple teams working to facilitate the migration. One of the recent events resulted in a change split however it was resolved. The migration is currently scheduled for December 1st, 2020.
What does Ethereum 2.0 offers 
Scalability and Security. 
With the migration to POS, Ethereum will allow for more complex applications to be able to effortlessly run on the network. 
Considering the rise in gas cost as a result of network congestion has been a serious concern, the migration will allow an exponential growth in on chain transactions.
With the current waves of DeFi applications,  ETH 2.0 will allow for a better playground that will enable experimentations and deployment of smarter applications and many more.
New All Time High Price Discovery 
Ether has in previous time seen an all time high of $1200. While some believe the migration will result in an increase in price, there has been a significant growth in terms of price over the few weeks. Will more price increases come? Maybe yes. 
The network has reached its deposit threshold and is expected to go live on the 1st of December.