To start with, many technical innovations present creators with creative freedom that ends up being controlled by a few big companies. Creators are lost in the process and their work makes waves without them on the ship. Blockchain is rewriting the story, and even more, the growth and development of/in NFTs and Cryptocurrency has buzzed up the space.

The Blockchain revolution is a new turn. Blockchain empowers artists with an open network and marketplaces to encourage their creativity and to a large extent back off centralization. Non-fungible Tokens issued on the blockchain offer a powerful monetization method both for the now and the future financial system.

Let's see how Ritestream is contributing to this new phase in technology; Blockchain.
What is Ritestream?
Ritestream is a cinematic monetization model, built on an open blockchain to empower creators from concept to global dissemination. With a decentralized NFT market for movies and TV shows, Ritestream aims at helping broadcasters save time and money while providing consumers with individualized content options. The platform is matching to lead the transformation into the world of blockchain-based film and TV production and distribution.

All content transactions with Ritestream will be recorded on the Blockchain to verify complete delivery, payment, and registration procedures, leveraging the features of Blockchain technology. The parties involved will transact directly in a peer-to-peer system. To further pitch for a solid go-to for creators, the project considers solving many market issues faced by creators such as funding, licensing, content limitations, and ownership. To tackle these problems, the project's flywheel details a possible approach where creators are allowed to mint their NFTs on the platform, earn in Ritecoin, produce contents, have access to royalties, and own contents, cast and crew as NFTs.

Ritestream has a six-man leadership team with Riah Mehta as the CEO and Founder and Damian Miles as Chief Technical Officer and Co-founder.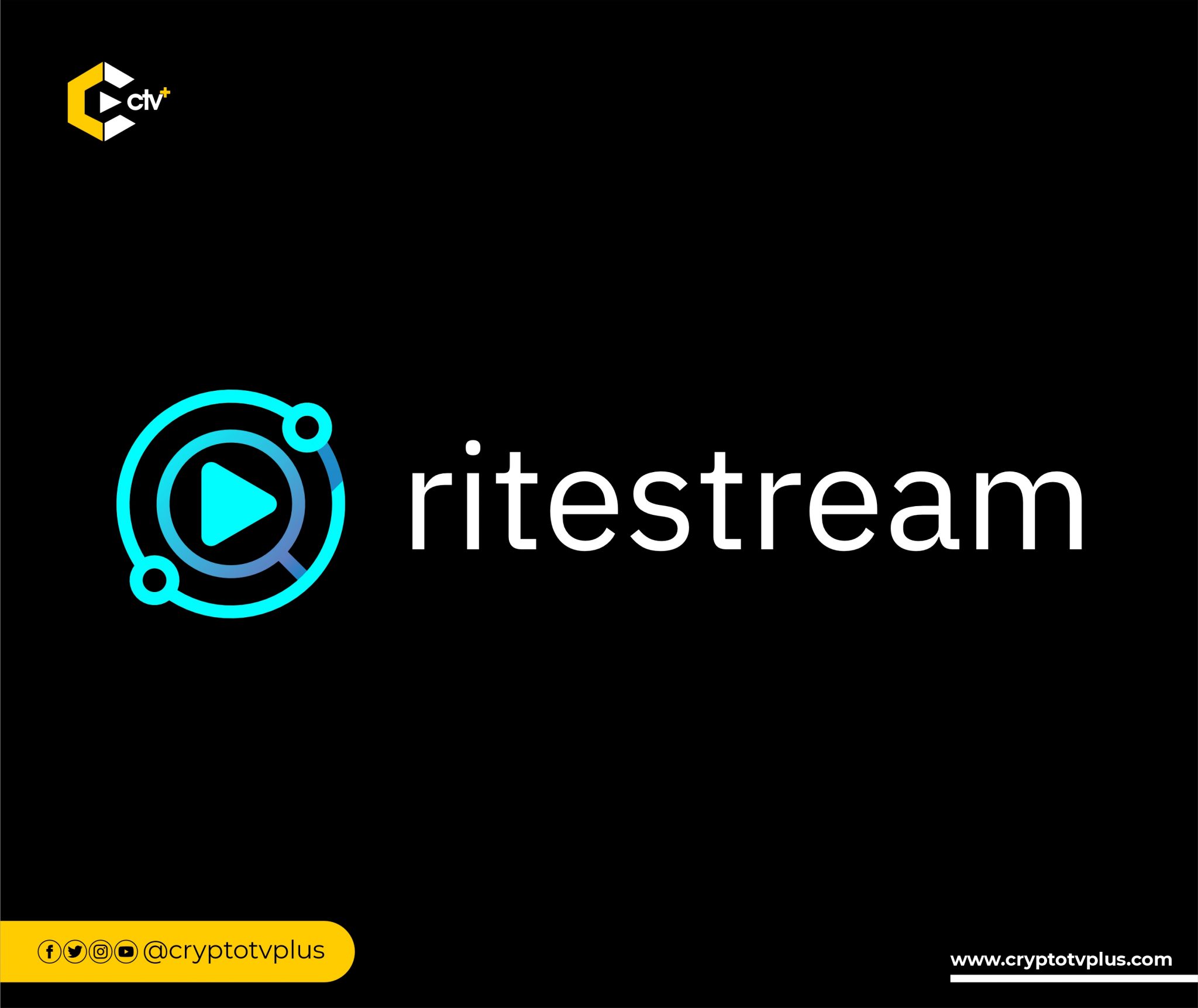 Ritestream Features for Creators and Users
Launchpad: The Ritestream launchpad is a space for creators to fund their film and TV projects. Creators will have the freedom of creating content that personally resonates with them and have the funding and market penetration dilemma solved. In summary, the Launchpad will allow creators to raise funds for their projects through crowdfunding, share earnings with their team and audience, and create unlimited content.

VUE: platform users get to watch their favorite TV shows and movies from different creators using Ritecoin. Viewers not only watch movies but can as well earn Ritecoin as viewers on the streaming platform. They can own a piece of the show that the cast and crew are working on. When viewers participate in ratings they also stand a chance to earn Ritecoin.

NFT Marketplace: Community members can have fractional ownership of NFTs by using their Ritecoins to mint them. Leveraging the Blockchain technology features, Ritestream will provide a Peer-to-Peer system where users can buy or sell their NFT collections and connect with artists and community members to achieve a transparent, authentic, and cost-effective funds distribution.
How Ritestream NFTs Work
Creators will go through a KYC procedure to verify their projects, and if successful can proceed to listing their projects on the Ritestream platform and seek community support. Community members will have the option of buying a fraction of open-to-be-sold NFTs from creators. Creators will also decide how much of the total film's revenue will be allocated to the fractional owners.

Creators will be able to assess how much their NFTs are worth at the time of creation. The interest of fractional owners and token liquidity will be managed through batch disbursement of Ritecoin to the creator when their NFT 'Hard Cap' is reached. When creators mint an NFT in the Ritestream platform, the content is pushed to streaming platforms, and monetization is opened. With the Ritestream consumer app yet to be launched, community members can connect with other members, watch, earn and give feedback.

Content-producing process for creators is divided into two, where the first is referred to as NFT A and the second NFT B. Community members can own fractions of NFT A and NFT B. For creators, royalties received from NFT A are based on the percentage agreed upon at the start of the project. The earnings from NFT B's auction will as well go back to creators. This technique boosts the creators' earning opportunities and significantly increases the income potential of each content.

20% of revenue generated from streaming and consumer apps will go to the network and when a creator monetizes the NFT creation platform, 5% of funds go to the platform.

NFT Creation Roadmap: NFTs will be minted following the ERC 1155 standard and maintained in a custodial wallet until the owner claims them. The development will first start on the Ethereum network, due to scalability, the platform options to later bridge to Solana protocol. For licensing materials to streams, smart contracts will be used, and the video decryption will be moved to the blockchain, necessitating the need for a fast layer 1 blockchain.

Read Also

Groove Up: NFT Music Verse and Stream-To-Earn Music-Fi

REALM: Grow, Loot, and Explore your Play-To-Earn in the Microverse

Pizza Game; Buy Chefs, Make Pizzas, and Earn in the Metaverse

Stream and Earn with MeiTalk on the StreamCoin Blockchain

Create Your Digital Self, Enter, Engage and Earn in the Metahero Virtual World
Ritestream Token and Utility
Ritecoin is the Ritestream utility token, and has a total supply of 1,000,000,000 Ritecoins.

NFT Listing: To list projects for funding on the platform, creators will need to stake Ritecoins equivalent to $1,000. After funding their NFT through the community, they must keep these coins in their wallets for twelve months.

NFT Purchase: With Ritecoin, the community will be able to own a piece of their favorite NFT. Each project offered for funding on Ritestream, however, will have its staking criteria. The minimum staking requirement for each project is $1,000 in Ritecoin and a duration of one month.

Voting Right: To support NFT projects, 60 percent of the community pool will go into NFT project support. Members of the community who have held a minimum of $10,000 equivalent in ritecoins, in their wallets for at least 6 months will be able to vote on which projects will be supported through the community pool.

Other utilities available to users include rewarding viewers with Ritecoin, getting a watch ticket on the platform using Ritecoin, stake to earn, consumer app usage, and referral programs.


What do you think of this article? Share your comments below.