One super awesome feature of the blockchain transformation is that it touches all aspects of human life from finance to health to education to sports. To make it more exciting, NFTs have borough in more utilities for earning.
The days of Nintendo, GameBoy, Sega, and PlayStation might be numbered if changes are not integrated into their systems because NFT-based games and Metaverse games are taking the center stage for gamers and fans. This is where Blocksport is taking a stand at.
Here comes a project that aims to shape the future of sports like its website iterates, and this is real. Analysis of their services reveals that they are developed and ready to "provide teams, streamers, influencers, federations and leagues with their own branded and fully managed fan engagement mobile app platform" according to the company's website.
From 2019 till date, the team behind this project has scaled through the noisy NFT market focusing on sports teams. What has made this possible? How did they start this project? And how can anyone participate in it?
What is Blocksport?
It is a tech company, venturing into the world of sports. They are based in Zurich, Switzerland. The company was founded in 2019 by Vladimir Liulka and Semih Kaçan. Blocksport has gone through CV Labs, HYPE, and Sport Radar in terms of ideation, coaching, and mentoring.
The project is aimed at creating a usable blockchain platform that will give its users, especially sports teams, the ability to connect with their fans by building collectibles, offering NFTs and fan token issuance, auction, bidding as well as NFT mining. Blocksport NFT platform was built on the Ethereum blockchain and Binance Smart Chain (BSC).
A good use case can be seen if, for instance, a football club in the Middle East needs to have an NFT project to engage their fans all over the world. Here, Blocksport comes in to create such projects, and control is handed over to the club so that fans can come in, mint NFTs related to the club, and be part of the governance of the club as dictated by the club.
Far from the instance given above, it'll be worthy to note that Blocksport has created such projects for global teams like Virtus Pro, Penta Sports, CF Talavera from Spain, Metalist FC, Dynamo Kyiv (plays Champions League), African Cycling UCI team, Sinners Esport amongst others.
How Does it Work for Users to Earn
From the Whitepaper, the NFT platform will be developed in three models: (e)Sports NFT collectibles, Fan Token issuance, and Staking. This means that if you have access to get the BSPT, the token of Blocksport, you can create your exclusive NFT based on the design you want on the platform.
This can also apply to teams and organizations as well as sports stars. Sports fans can also have access to NFTs of their sports teams, mint them, and become holders of such collectibles which they can sell at any given time to earn from it.
Fan Token issuance will allow sports teams to monetize their fan base by providing NFTs dedicated to fans using a Fan Token Offering. This will allow fans with access to these tokens to participate in governance, feedback pools, and surveys as it relates to the sports teams. An example can be a change of jersey design. Only fans with such tokens can influence such decisions.
In staking, a holder of a particular token can allow the asset they have to be used to run the platform and in exchange, they are rewarded. For Blocksport, there is an integration of BSPT, NFTs, and fan Token with DeFi games. So that game players who stake their tokens can receive rewards for doing so by the presence of the Play-to-Earn models.
One of the most exciting features of the Blocksport NFT ecosystem is the App As a Service option where organizations have access to the network using it as a platform to carry out several activities.
Some of the features of these services include Messenger, playing games, social interaction, News collection center, Push Notifications, Subscriptions… And all of these will be connected to the entire system giving you access to use BSPT where needed.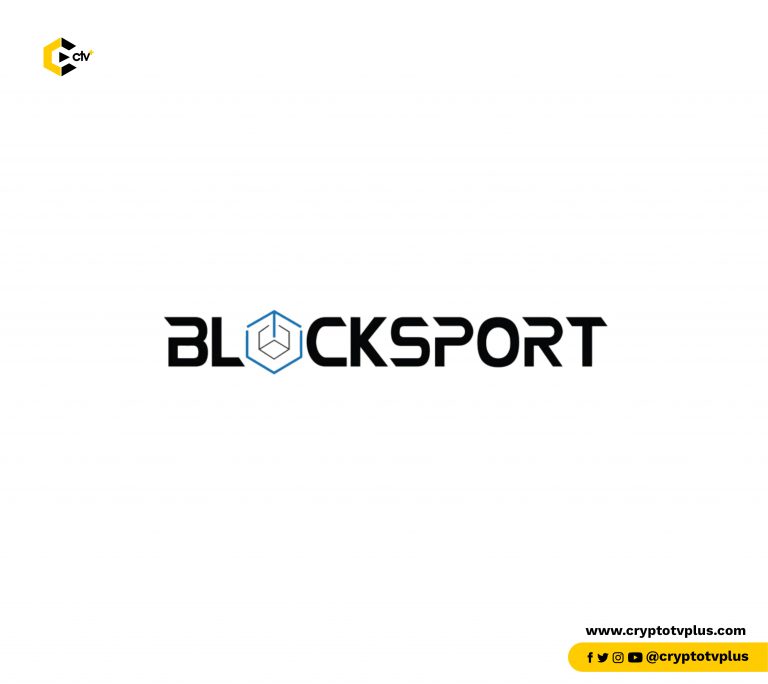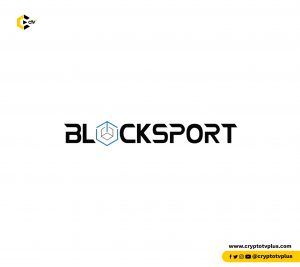 Read this also:
Tokenomics
Blocksport uses the Blocksport Token (BSPT) which is a fungible token that was released on the Ethereum blockchain then bridged to Binance Smart Chain. With it, you can purchase collectibles on the NFT platform of Blocksport and other platforms that support the token.
Of the 1,000,000,000 BSPT tokens that will be created, 30,000,000 will be used for Seed Round; 110,000,000 of it as private usage; 10,000,000 for the public; 30,000,000 for advisors; 200,000,000 for the team behind the project; strategic usage will take 100,000,000, while marketing will have 120,000,000, and staking 400,000,000.
Still, under tokenomics, a buyback plan is instituted so that the treasury and staking pool will receive more BSPT bought on the open market with net fees collected by Blocksport.
That treasury is a research pool controlled by the community targeted at developing and promoting the Blocksport ecosystem.
Growth Plan
For every blockchain-based project, there is always a trajectory of mission that guides the way its development will pull through.
From 2019 till 2021, the plan has been to create SaaS for teams, develop the sports network for teams, and then connect with decision-makers of these teams, design of NFT platform, availability of the BSPT for transactions, driving adoption of the token and it is listed on exchanges.
Most of these have been attained with BSPT listed on Binance and coinmarketcap.com. From the second quarter of 2022, the plan is to increase NFTs engagements like the creation of NFTs and fan tokens; introduce DeFi protocols, and towards 2023, global dominance accepting more diverse clients including streamers.
Challenges Faced by Blocksport
Even though the project has a unique proposition, the competition is hell hot. Several other projects are out there with larger communities and enough hands-on utilities that are being used by a wider scope of customers.
The price of the token on coinmarketcap.com is $0.050000. Although there are projects at this price or even lower, the community around it is so blazing like the cryptocurrency, Shib. Another challenge will be the ability to adapt when its ecosystem grows.
It's yet unclear if they have a community on Discord or Telegram which are two basic platforms that drive growth in the Web3 space.
On the part of development in the blockchain industry, there will be so much testing, and adjustments driven by customer needs, available resources in terms of money and skills, and unforeseen situations.
Blocksport is in an industry that is truly ready for the adoption of the virtual world. Every day we see that happening. One question will remain, how long will the project last to serve the targeted market?
What do you think of this article? Share your comments below.