Avalanche is a fast-emerging crypto and Ethereum competitor that promises to deliver fast transaction speeds. It is an advanced blockchain platform designed to overcome issues with older cryptocurrencies that inhibit their scaling abilities.Recently, AVAX crypto has moved up considerably as the market realizes its significance
The Avalanche platform processes 4,500 transactions per second. According to Decrypt, Bitcoin completes just seven transactions per second and Ethereum can only handle 14. AVAX can close a transaction within 3 seconds, whereas the Ethereum standard is up to 1 minute, according to Cointelegraph magazine.
As a result, the blockchain is suitable for large-scale applications. Additionally, Avalanche has much lower transaction fees than Ethereum.
This has had a huge effect on the crypto's development by its sponsoring organization. For example, the Avalanche Foundation was able to lead a round of private capital fundraising. According to Cryptoslate magazine, the Foundation was able to sell $230 million in AVAX tokens in June 2021.
Another aspect that makes Avalanche crypto stand out is its ability to work with different blockchain platforms. Decrypt magazine calls this its "interoperability" feature. This is based on its tri-part architecture, where it is built on three different blockchains: the Exchange Chain, Contract Chain and Platform chain.
How does it compare to Ethereum?
As demand for Ethereum, the most used blockchain network, has surged recently , other projects have emerged in an attempt to compete. "Ethereum is the leading all-purpose blockchain, but there is significantly more demand for Ethereum's utility than the blockchain can currently handle," Hougan says. "As a result, you're seeing the rise of a number of Ethereum competitors. Avalanche is one of them."
Avalanche is "designed to be faster and cheaper to use than Ethereum, processing more transactions per second at a lower cost," Hougan says. According to Ava Labs, Avalanche can process over 4,500 transactions per second, while Ethereum can support roughly 13 transactions per second. But Ethereum still has its own advantages, including its reputation, prominence and capabilities.
Read also: 
Will Avalanche Overtake Ethereum?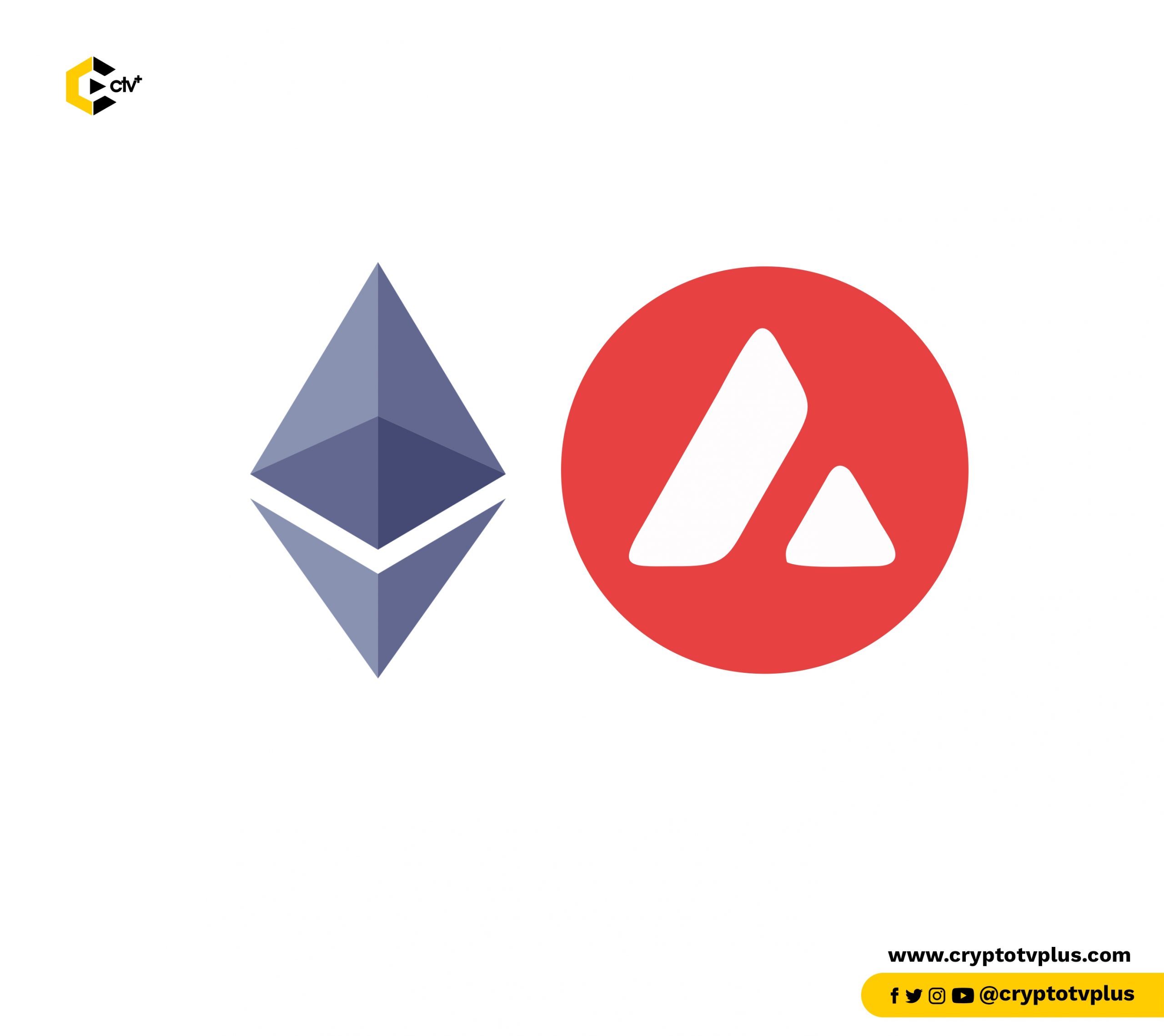 After Bitcoin (BTC), Ethereum is the most popular blockchain and most valuable coin by market cap in the world. However, Avalanche is advancing at a fast pace to be a solid competitor to the Ethereum platform. One of Avalanche's goals is to conduct faster and cheaper transactions than Ethereum. Although the partnership with Deloitte isn't transformative, it sends signals that the Avalanche blockchain is moving in the right direction. For the time being, it is unlikely that Ethereum will lose its position as the most popular platform for smart contracts.
Where Does This Leave Avalanche?
Avalanche is now moving into the fast-moving world of non-fungible tokens (NFTs). For example, Chicago artist Jason M Peterson has developed "mural" NFTs depicting Ye (formerly known as Kanye West) that can be independently verified by Avalanche. Topps, the privately-held baseball card collection company, recently developed an NFT for 2021 Major League Baseball using Avalanche's blockchain platform.
The Avalanche Foundation is now promoting the development of its blockchain through a new Avalanche Rush Program. It provides grants to companies and developers to come up with new dApps and NFTs. This will likely lead to further adoption of the AVAX crypto in both the decentralized finance (DeFi) and NFT worlds. That will help push up the token's price even further.
All that being said, here are the key reasons why we believe Avalanche might or might not overtake Ethereum:
Why it might;
-Better tech because Avalanche is using Avalanche consensus: better scaling, better decentralization, 4.5k transactions per second and fast transaction confirmation
-It is very expensive to use Ethereum for small transactions currently
-Avalanche is a capped asset (720,000,000 AVAX cap)– Ethereum has infinite supply
-Ethereum 2.0 will take much more time to develop.Plenty time for Avalanche to prove to be better
-Avalanche network is saving energy (green)
Why it might not;
-Ethereum is big, famous and leading, everyone knows and uses it
-Developers won't abandon Ethereum – largest blockchain with developer community. 
-Huge funding for Ethereum
What do you think of this article? Share your comments below.