Avalanche (AVAX) is a smart contract-capable blockchain platform focused on transaction speed, low costs, and eco-friendliness. Avalanche is a Layer 1 (L1) blockchain that was designed to be scalable, cheap to transact and sustainable.
The blockchain uses proof-of-stake as its consensus model. This method uses significantly less energy than the proof-of-work mechanism that Bitcoin and Ethereum employ. The Avalanche mainnet was launched in September of 2020, and it has since grown to host a number of other tokens and decentralized applications (dApps) on its network.
Ultimately, what Avalanche hopes to deliver is a highly scalable blockchain that doesn't sacrifice decentralization or security. Launched in 2020 by the Ava Labs team, Avalanche quickly ascended the cryptocurrency rankings and sits just outside the top ten.
Similarly, Avalanche TVL (Total Value Locked in the protocol) is skyrocketing and is now worth $3 billion across Avalanche dapps. Avalanche has seen explosive growth in both user base and token price recently, jumping by over 173% in late August 2021. 
There are a great deal of projects that are full of promise on the Avalanche Blockchain. We are going to examine 7 out of them in no particular order.
Benqi 
Benqi is a decentralized non-custodial liquidity market protocol, built on Avalanche. The protocol enables users to effortlessly lend, borrow, and earn interest with their digital assets.
Depositors providing liquidity to the protocol may earn passive income, while borrowers are able to borrow in an over-collateralized manner. The QI token is an native asset on Avalanche and oversees the entire ecosystem of the BENQI protocol, including the Treasury, and future iterations of the protocol.
Decentralized Finance (DeFi) has grown substantially in the last 2 years. As most of DeFi's activity is currently conducted on Ethereum, the network has started to experience congestion problems that have resulted in high network fees. This has proven to be a significant barrier for both old and new users with smaller capital to justify engaging in DeFi.
BENQI aims to alleviate these problems by providing a Liquidity Market Protocol on a highly scalable and decentralized platform.
With a focus on approachability, ease of use, and low fees, BENQI democratizes access to decentralized financial products by providing permissionless lending and borrowing where users can: Instantly supply to and withdraw liquidity from a shared liquidity market; Instantly borrow from a liquidity market using their supplied assets as collateral; Have a live and transparent view of interest rates around the clock based on the asset's market supply and demand.
With the above use cases and problem solving features. 2022 will be groundbreaking year for Benqi.
Avalaunch (XAVA)
Avalaunch is the first launchpad for innovative projects on the Avalanche ecosystem. The project offers a fast, secure and efficient platform for decentralized fundraising.
Avalaunch's values are deeply rooted in early communities, which lets them offer fair and broad distribution to confident users that are informed about what they're downloading from an application ecosystem with long-term goals.
The project offers these unique features: Cheap transactions, High throughput, Near-instant finality, Unparalleled security, Interoperable assets and applications.
XAVA is the utility token of the Avalaunch platform. The primary feature of the XAVA token is staking in order to access sales. There are also new features being worked on to support users of Avalaunch such as XAVA holders are not required to participate in every sale when holding XAVA tokens. This reduces the pressure for users when holding XAVA tokens.
The platform allows users to stake their tokens before participating in any IDOs. This benefits users to earn rewards up to 39% during the waiting period while still being able to buy new listing projects' tokens.
This feature shows that the developing team is very supportive of its users. Avalaunch is also the first launchpad of the Avalanche ecosystem. Therefore, it is considered one of the key pieces for new innovative projects to join Avalanche and gain more users' attention. Avalaunch will keep growing as the whole Avalanche ecosystem develops.
Read also:
Traderjoe 
Traderjoe  is an AMM-based DEX built on the Avalanche blockchain. AMM projects on Avalanche (AVAX) are almost new, with most of the projects modeled after other famous projects on Ethereum and BSC, such as Pangolin and Zero Exchange modeled after Uniswap, or Olive and Lydia Finance modeled after Pancakeswap.
Although it has only recently come into operation, Trader Joe (JOE) has surpassed Pangolin (PNG) to become the AMM DEX with the largest TVL in the Avalanche ecosystem when hitting 500 million dollar in TVL in August 2021.
JOE is the native token of Trader Joe, as well as governance token that rewards its holders with a share of the exchange revenue.
The special feature of Trader Joe is that it combines DEX and Lending & Leveraged Trading, which helps to promote liquidity and attract more money to flow into the project. In the DEX section, Trader Joe is one of the very first to plan on executing limit order, which overcomes the weakness of decentralized exchanges in price slippage.
If Trader Joe can successfully achieve this target, they will be able to make a significant advantage in the DeFi market. Trader Joe is a DEX, whose main responsibility is to provide swapping and trading service.
However, this project also provides other basic DeFi features like staking, yield farming and lending. In addition, Zap is a new feature of the project which allows users to swap for LP tokens in just one click.
Pangolin
Pangolin is a decentralized exchange (DEX) which runs on Avalanche, uses the same automated market-making (AMM) model as Uniswap, features a native governance token called PNG that is fully community distributed and is capable of trading all tokens issued on Ethereum and Avalanche.
In a crowded marketplace with multiple contenders, Pangolin offers three critically important benefits: fast and cheap trades, community-driven development, and a fair and open token distribution. As a corollary to all of these, Pangolin Dex is one of the most popular projects on the Avalanche Blockchain.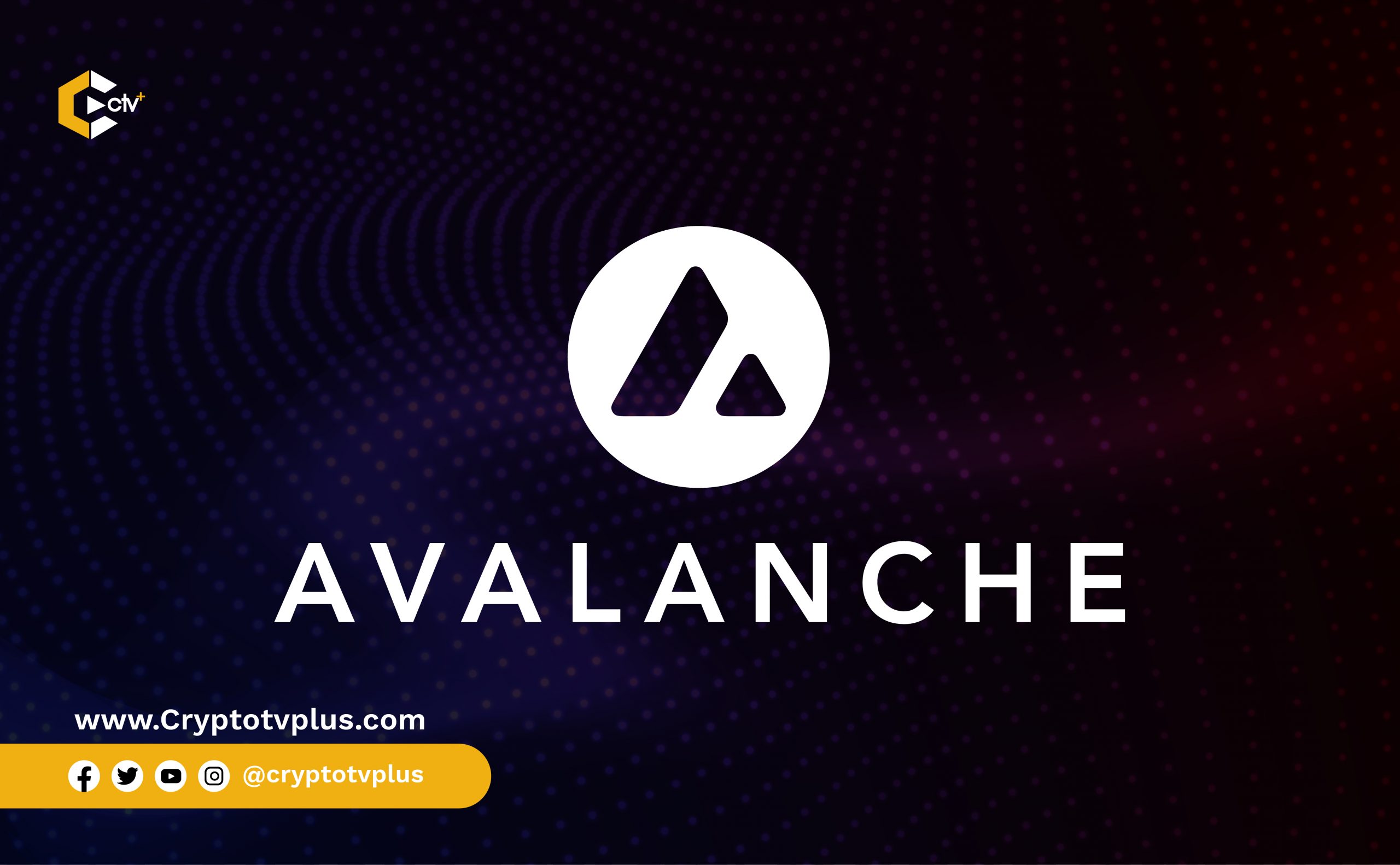 Yield Yak
Yield Yak is an auto-compounds platform that uses yield farming rewards to optimize users' return on liquidity mining programs. The project aggregates information from other decentralized exchanges on Avalanche such as Pangolin and empowers its users to capture the best prices for their trades. 
The project is a diverse and community-driven project. The community compounds rewards and suggests new strategies and configurations to contribute to the development of Yield Yak. The working model of the platform can run without the team's involvement.
Due to its auto-compounds structure by the community, Yield Yak helps users with remained issues such as:
High gas costs when claim rewards and compound farming rewards.
Time-consuming to continuously compound more frequently.
Though a promising project, the roadmap for the project has not been made public. However, there has been some information provided by the team stating that they will accelerate their audit of the project in order to improve the platform's security.
Lydia Finance (LYD)
Lydia Finance is an Automated Market Maker, Yield Farming, Staking, and Launchpad platform on Avalanche. Their intuitive UI and comprehensive documentation/tutorials allow every level of users to invest in DeFi and maximize their earnings by taking advantage of Avalanche's lightning-fast infrastructure with very low gas costs.
LYD is Lydia Finance's native token. LYD is used for providing Liquidity, paying transaction fee, staking in farms and participating in upcoming IFO events. LYD tokens will be collected and burned from several sources such as AUTO-LYD fees, Maximus fees, Exchange fees, Lottery, Dev fees according to the condition of the market and current LYD supply.
By running on Avalanche, Lydia Finance can offer lightning-fast finalization, low gas fees, and a 100% decentralized platform. This allows for a smooth and intuitive user experience on the platform. The Lydia Finance platform currently offers four features: Earning, Trading, Launching and Bridging.
Lydia Finance is an easy way for investors to earn passive income through its many yield farms. The ability to swap many different cryptocurrencies while maintaining custody of your coins is an improvement in safety when compared to using centralized exchanges.
Penguin Finance
Penguin Finance is a DeFi protocol that launched on April 1st, 2021. It was created as a solution to both the high-technicality requirements and exclusion due to high gas fees. Building an innovative set of decentralized applications, financial products, and documentation, the team aims to provide a smooth DeFi experience to its users.
Currently, Penguin Finance offers yield-farming, staking, and the Emperor Penguin game to provide plenty of earning opportunities and utility to its native token, PEFI.
PEFI is the native utility token of the Penguin Finance ecosystem that is used for:
Liquidity mining in the Igloos (yield-farming)
Staking in the Penguin Nests (staking)
Fee collection from the Penguin auto-compounder and Penguin Emperor dApps.
Future governance in the Penguin DAO.
Penguin Finance is one of the biggest DeFi protocols on the Avalanche Network. Due to its low gas fees, fast transaction speeds, and high levels of decentralization, it is increasingly attractive for DeFi users that are tired of paying thousands of dollars in fees for interacting with a dApp.
The project has taken pride in ensuring that contracts are secure, audited, and rug-pull resistant. Code forked from existing popular protocols, and is also audited. The first audit for Penguin Finance was conducted on June 16, 2021 by CertiK.
The user-interface of PeFi was forked from the PancakeSwap protocol, and the farming & staking dApps are forked from SushiSwap and Goose Finance. Penguin Finance is also building unique dApps such as the Emperor Penguin, which was made from scratch by the team.
Other exciting projects on the Avalanche Blockchain are Snowball, Kalao and a few others.
What do you think of this article? Share your comments below.