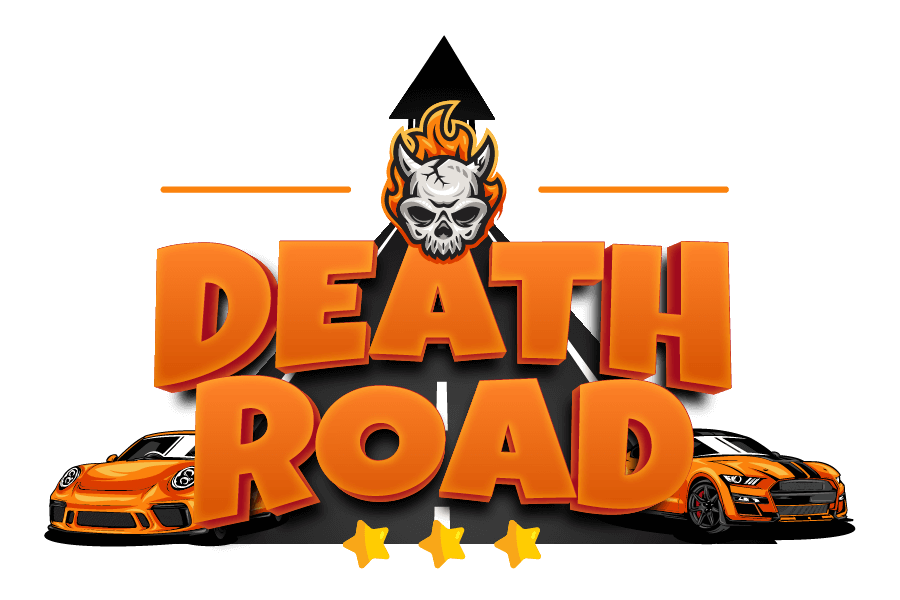 DeathRoad; The Defining Metaverse Racing Game on BSC
DeathRoad is a scaled-down model of a Blockchain game designed towards the idea of a metaverse.
Blockchain games; GameFi, are launched almost on a daily basis across different blockchain networks, from Ethereum to Polygon to BSC, etc. Truly gamers have had more than as it were, both in design and value.
Games in their number are already in the market, more events and project release-news line up waiting to be launched. Each having a unique innovative craft it serves to the market.
The idea of a Blockchain in gaming is to create a decentralized platform where no third party interferes with even your pleasure, more interestingly, you earn while you play; play-to-earn.
To keep the dice rolling is the DeathRoad Racing game launched on the Binance Smart Chain.


What is DeathRoad?
DeathRoad is a scaled-down model of a Blockchain game designed towards the idea of a metaverse.

Players on the DeathRoad paradise can freely craft and build according to their creativity.
The paradise provides all the features players need to have an amazing gaming experience like Garage, Showroom, City Hall, Marketplace, etc. 
DeathRoad is a metaverse Racing game to launch on BSC- Binance Smart Chain. According to their Official White paper, they clearly stated their aim which is to build a comprehensive gaming ecosystem for gamers with racing skills, to offer them the pleasure of real racing experience while they earn valuable digital assets which are tradable.
Built on the DeathRoad paradise are features that ensure the players don't just game but have a real-life experience in the city; DeathRoad.

On this metaverse, you can explore the goodness of gaming in a decentralized system, rewarding your time and creativity.
Features 
NFT secret boxes are bought in the city Showroom and unboxed to get new cars/weapons. The cars for racing and the weapons for defense.

Racers can also use the peer-to-peer marketplace to trade their used cars. Peer to peer is a form of trading, where players sell directly amongst themselves.
Owning at least 5 cars on the DeathRoad city, qualifies you to buy land, and this is called Property.

Ownership in DeathRoad city is one of the unique built-in systems that keeps the gamers fascinated.
Garage
Gamers on the DeathRoad can create a garage by simply owning up to 5 cars that enable them to buy land and create their garage.

A racer can start Rental services where other racers can rent cars to play the DeathRoad racing game. 
This feature is only available to racers who own a garage and can earn renting out cars to fellow racers who do not qualify to own a garage. 

Racers without a garage can only rent cars from racers who do.
City Hall
Car ownership on the DeathRoad game gives the racers an engagement opportunity in the city, as it allows racers to vote for the metaverse Development.

The cars owned by racers determine the weight of their votes; the more the cars owned, the more the voting power. 
More locations can be added to the DeathRoad city, to allow racers more adventure, and only Landowners vote to add battle racing maps.
Who is a citizen of DeathRoad city?
Live in the DeathRoad city and qualify for citizenship. A citizen is any racer in the DeathRoad city.
Battlemood
The DeathRoad battle has two modes, the PvE and the PvP.
PvE mood activates a battle between the racer and the AI. While, the PvP is a race battle between two racers, a racer and another racer in the DeathRoad city. Whoever loses the battle has a price tag to pay.
Read also

DeathRoad; The Defining Metaverse Racing Game on BSC
Tokennomics
Tokenomics is simply the economics of a cryptocurrency token. The tokens' market interaction and its distribution.
The DeathRoad utility token $DRACE has use cases on the DeathRoad city. See DRACE on CoinMarketCap.

You can trade cars, lands, packs with DRACE, get an R2E reward, participate in the DeathRoad city government. 
$DRACE Total Supply is 1,000,000,000.
Distribution:
Play-to-earn 58%
Presale 23.7% 
Team (lock for 1 year) 10% 
Marketing and Partnership 8% 
Liquidity pools 2.5% 
Airdrop 2%
With an Initial Circulating Supply of $72,400,000, $DRACE had a Total token sale of 23,700,000 for both private sales and across platforms.
Community
Community is a strong backup for any decentralized project. People believe in what you have built and are ready to milk the value therein, are your community.
Does your project proffer solutions that can't be avoided but just have to be adopted, even if not by all, but by active individuals?
DeathRoad has already built communities across different social media platforms to enhance scalability. DeathRoad Twitter community sums up to about 158,211 followers.
Team, Investors, and Partnerships
One of the things that draw up an amazing project is the hands working together to drive their said aim.

On the core team of the DeathRoad Racing GameFi project is Cam Pham; CEO/Co-founder.
With about six Investors and Partnerships, counting from Illuvium, gamefi, Raptor Capital, and Icetabs.

DeathRoad is really on the match to meet up its market competitors: Axie Infinity, and The Sandbox being top on the list.
The DeathRoad Racing game seems a change in what there is in blockchain games and the project is already on the second phase of its road map. 
Conclusion
With blockchain based games taking the industry by storm with their various innovations, questions that comes up are quite numerous.

Questions such as how much adoption these games would drive, what value do gamers stand to gain from the games as well as investors.

Value and adoption go hand in glove, for every innovative value served to the market won't fail to get the attention of those it was built for.
If truly they have offered value to gamers, there won't be adoption paucity, the market floods after value. You can play the demo version of DeathRoad City.