Akon builds Akoin cryptocurrency ecosystem on Stellar blockchain.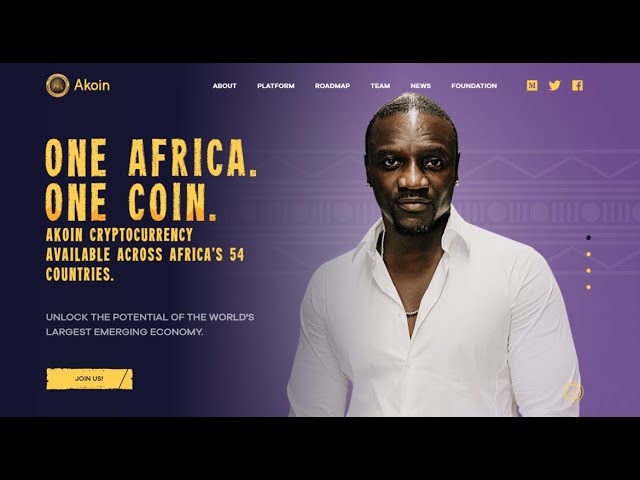 #Akon has chosen to build his #Akoin #cryptocurrency ecosystem on top of the #Stellarblockchain.
#Nigerian firm Patricia launched its much-awaited version of #PATRICIA #BITCOINATM CARD. Also called Africa's First Bitcoin Card by some of the stakeholders
#LocalCryptos, formerly, Local #Ethereum, has added four new #African payment methods to enable users purchase Bitcoin and Ethereum onto its platform.
#First Kudi has expanded its services to the #Ghanaian market after a partnership with #StanbicBank.
#Luno, a famous African cryptocurrency exchange in #SouthAfrica, Nigeria, and recently #Uganda, has added #Ripple (#XRP) to its trading platform.
#Chinese multimillion-dollar #blockchain start-up #Conflux set to establish base in #Africa
The withdrawal and deposits of #EOS token were temporarily halted by #Coinbase,
Kindly like our video, subscribe to our channel for the latest #Blockchainnews and #cryptoNews from the #African perspective.
Follow us on:
Facebook: https://facebook.com/cryptotvplus
Twitter: https://twitter.com/cryptotvplus
Instagram: https://instagram.com/cryptotvplus
Donate ETH: 0x3eac8b6e98599c0eee5d4037c66aeff504ffd518
BTC: 1BdDUtLBddyeqBGY2YkwqpP2cXSMUoNXX3
BCH: qqpv7xrgq8qz0sulafnvkavs6lls65vcsuk7g77dqx
Disclaimer: Statements on this site do not represent the views or policies of anyone other than ourselves. The information on this site is provided for discussion purposes only, and are not investing recommendations. Under no circumstances does this information represent a recommendation to buy or sell securities.