How to Get Free $ECHOKE token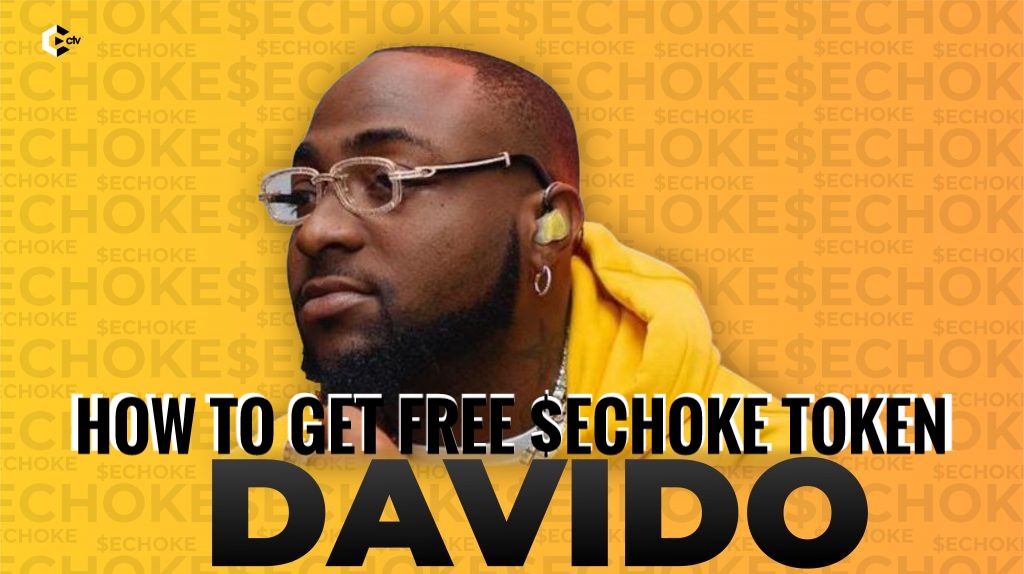 Popular Nigerian Music Superstar, Davido unveiled his fan token $ECHOKE on his instagram account few days ago on the 23rd of November.
In the publication, the artist revealed the token will be airdropped to fans over a twelve month period.
The $ECHOKE Social Token was created partnership with Bitsika's Omegoat company. A BEP-20 token, Davido said the token will grant premium/VIP access to fans.
Stating the reason for the creation of the token, he said;
"Every day, millions of fans create value that is captured by a few execs in a boardroom. Not anymore, we're giving the power back to the fans."
He also said the first $ECHOKE giveaway is slated for November, 28th 2021. Thus, in this article, we shall be exploring how to get the $ECHOKE token for free.
Read also:
Davido Launches $Echoke Social Fan Token

Davido Crashed the Ten Servers We Sprang Up for Him – BitSika CEO
How to get the ECHOKE token
1. Register an Account on the Omegoat Website
According to Omegoat, in order to get the ECHOKE token, fans will have to visit the website and they will see a countdown timer.
Fans will have to register on the website. Fans are only required to login with their Google email. It was also stated that registration is not a guarantee to get the tokens.
2. Wait for the Countdown to run out
Once the timer runs out, registered members will then be able to apply to claim their airdrops.
3. Fill in your Binance Smart Chain (BEP-20) Address
Once the timer runs out, a form to claim the token will appear to registered members.
Members will be required to enter their BEP-20 addresses and phone number into the form in order to receive the tokens.
4. A short wait!
Once the form has been filled containing both phone number and Binance Smart Chain address, the registered member will wait for a few minutes to receive the reward to the provided wallet address.
According to Omegoat, each member that qualifies is expected to receive 9000 $ECHOKE tokens. And the tokens will be given out to 1,000 people monthly.
This means a total of 9,000,000 $ECHOKE tokens will be given out each month to new addresses. Each address will also receive a free 0.00124113 BNB for gas fee.
More Gifts
According to Davido during the unveiling on Instagram, he said, the $ECHOKE token holders will be entitled to some benefits.
Omegoat revealed that beginning from December, 2021, it will be sharing gifts to the community and only token holders will get the gifts.
The second airdrop is slated for Christmas day, December, 25th, 2021.
With the growing awareness of cryptocurrencies in Nigeria and the acceptance of innovations such as Fan tokens and NFTs, which artist is next to tow this path? Don Jazzy? WizKid? Psquare? TuFace? Mr. Eazi, Olamide? Or Tiwa Savage? Whichever is next, we await.
 What do you think of this article? Share your comments below.