Emerging Innovation Centers for Blockchain, AI & Robotics to be setup across Nigeria – FG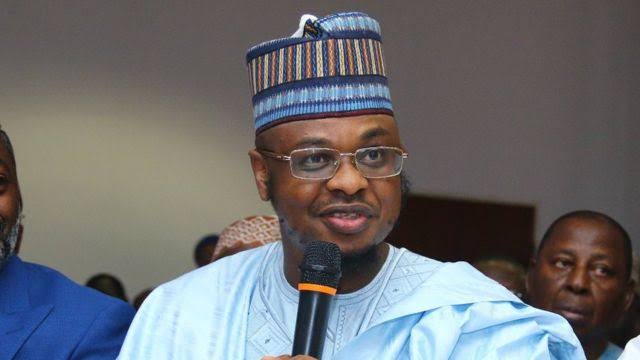 The Federal Government (FG) of Nigeria will setup innovation centers across nation to drive the growth and adoption of blockchain technology, Artificial Intelligence (AI), Robotics etc. 
In the Digital Africa Annual Conference themed "Building A New Africa with AI and Blockchain", the Minister of Communication and Digital Economy, Dr. Isa Pantami made this revelation.
According to him, the government is working to establish innovation centers for emerging technologies which would allow the exploration of defining technologies such as blockchain, AI, Robotics, Cloud Computing and other fields.
Dr. Isa Pantami emphasized the Seventh Pillar National Digital Economy Policy and Strategy (NDEPS) is focused on developing emerging technologies in the country. He said "the development of a National Policy on Emerging Technologies, as part of NDEPS, which will further support the establishment of Emerging Technology Centre's in Nigeria is underway.
In addition, we are establishing a National Digital Innovation and Entrepreneurship Centre, the first National ICT Park and have established a National Centre for Artificial Intelligence and Robotics."
Objective of Establishing the National ICT Park & National Center for Blockchain, AI & Robotics 
The Minister said "the primary objective of these is to create an atmosphere that would usher in innovation-driven culture among the Nigerian populace. We are also actively preparing to take advantage of Blockchain technologies for our digital economy, and we recently developed a National Blockchain Adoption Strategy,"
Data Privacy and Security 
The Communication and Digital Economy Minister talking on the issue of privacy and security of data said it's crucial that we ensure the security of internet based transactions and its privacy.

Regarding broadband, he said "It is therefore imperative that we work together towards achieving our national and regional development plans in building the Africa we want."
Nigeria has been making some moves blockchain and cryptocurrency-wise. The government via NITDA said last year that it plans to raise $10 billion from blockchain technology. The Securities and Exchange commission also published a statement calling all cryptocurrencies securities unless proven otherwise. The SEC also gave affirmation to the Central Bank's decision to prohibit financial institutions from facilitating cryptocurrency transactions.
Two weeks ago, the CBN revealed via its Director of Information Technology Mrs Rakiya that it intends to launch its Central Bank Digital Currency by December, 2021.
What do you think of this story? Shared your comments below.