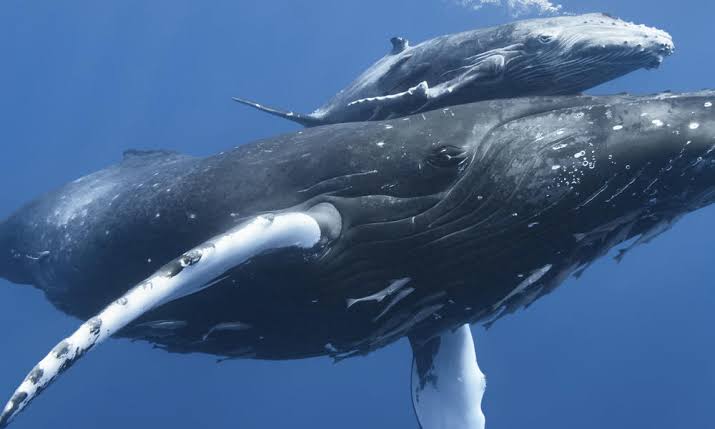 Whales Silently Purchase BTC Regardless of Rumours that They are Not Willing to Stimulate the Market
As rumours that institutional players have been staying on a pause in the last couple of weeks infiltrated the crypto space, it appears that they are set to continue stimulating the market by stashing monies in BTC investments.
The current BTC market action has reflected moves of eclipsing its late 2020/January 8 performance especially as it fell to a humiliating $28k before rebounding. BTC is currently exchanging hands at a fallen $31, 835.
Despite rumours of the non-stimulating behaviour of high-net worth and institutional players, recent statistics from Glassnode, an online data analytics site is to the effect that the quantity of wallet addresses that hold a thousand and more BTC (Whales or high net worth profiles) continue to scale even as the value of BTC tanked.
December accounted for a tank in the number of whale accounts, but it appears that have started increasing in their numbers. Recently, during the market dips, MicroStrategy disclosed that it purchased another round of 314 BTC for $10 Million.
Read Related Articles: BTC Holders Wail as the Leading Currency Drops Further to A Humiliating $28k Before Bouncing Back Up
It appears that the big whales prefer to use Over-the-Counter deals because regardless of the fact that the numbers of whale accounts have increased, the proportion of BTC transfers on trade platforms to all bitcoin transfers network wide do not reflect this increase.
CryptoQuant's Ki Young Jun notes:
"Only 7% of network transactions are used for exchange deposits and withdrawals, 93% of transactions in the Bitcoin network is used for non-exchange transactions like OTC deals."
OKEx Insight's fourth quarter market report revealed that "Institutional investors really piled into the bitcoin space after Paul Tudor Jones announced his entrance, and they didn't stop as 2020 came to a close…. additionally, we can assume that institutions were on the bidding end of the spectrum and buying large amounts of BTC – as opposed to selling – since the price of the leading cryptocurrency rose in a parabolic fashion throughout Q4 2020."
Some analysts note that "There is little reason to assume institutional interest in the bitcoin space will suddenly disappear in 2021… because institutional investors tend to have longer time frames in mind when investing, they are unlikely to be phased by January's price decrease and potentially happy to make investments at lower prices."
What do you think? Let us roll in the comment section…