Money & Digital Currency Evolution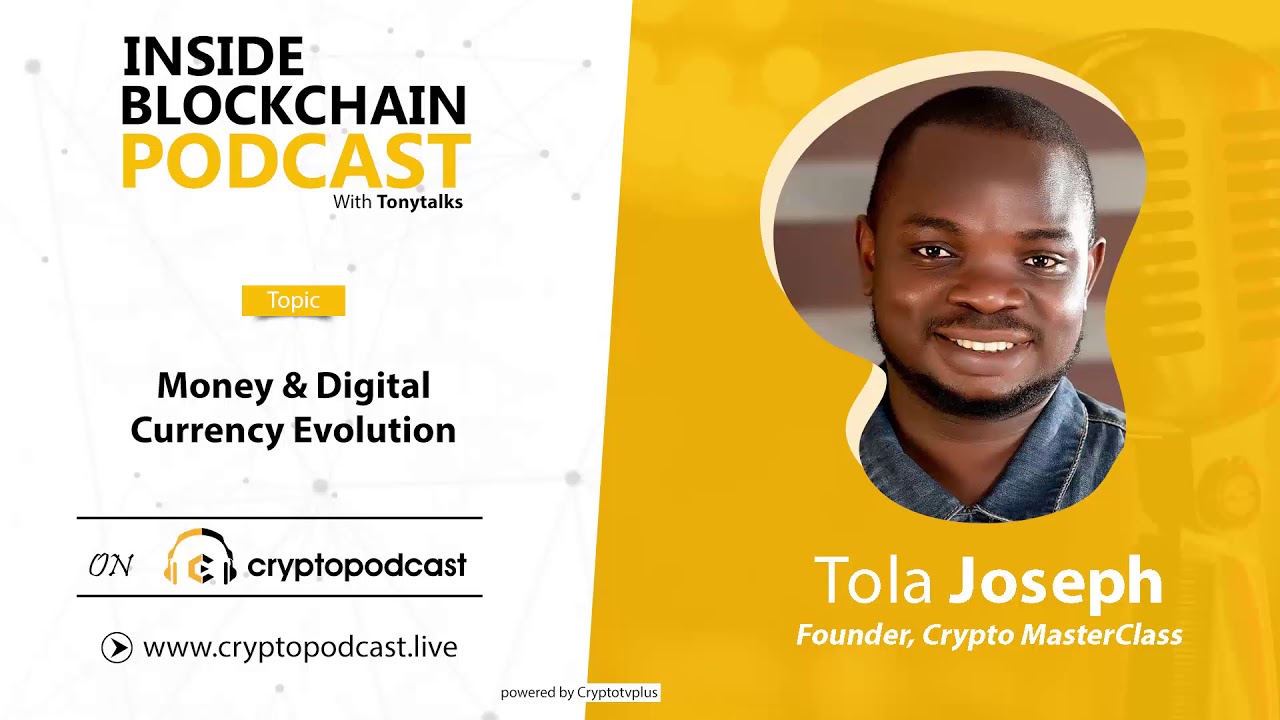 In understanding the transition from #money to digital currency and then #cryptocurrency, one must first acknowledge that money itself is not a physical entity we see or use, rather it is an AGREEMENT.
In the olden days for example, people use mere commodities for an agreement or a means of payment for a certain commodity. Before a transaction is done, there must first be an agreement between the two parties and this was the initial state of money.
On this episode of Inside Blockchain Podcast, we sat down with Tola JOSEPH, Founder of Crypto Masterclass, who took out time to help us understand Money & Digital Currency Evolution.
Disclaimer: All opinions shared by our guests on this podcast are exclusively their own opinions. They do not suggest Investments recommendations of their companies neither should you take this information as an investment advice as you are solely responsible for your own Investments.
Visit our website – www.cryptotvplus.com for news update, trends, sources and materials. Listen to our Podcast Series at:
– https://cryptopodcast.live
– https://soundcloud.com/user-435864312
– Radio Shows: https://cryptopodcast.live/live-radio/
Follow us on:
Facebook: https://facebook.com/cryptotvplus
Twitter: https://twitter.com/cryptotvplus
Instagram: https://instagram.com/cryptotvplus
Donate ETH: 0x3eac8b6e98599c0eee5d4037c66aeff504ffd518
BTC: 1BdDUtLBddyeqBGY2YkwqpP2cXSMUoNXX3
BCH: qqpv7xrgq8qz0sulafnvkavs6lls65vcsuk7g77dqx
#digitalcurrency #bitcoin #blockchain