Techpoint Inspired 2019 Records Massive Success; Features Blockchain Technology in the 2019 Edition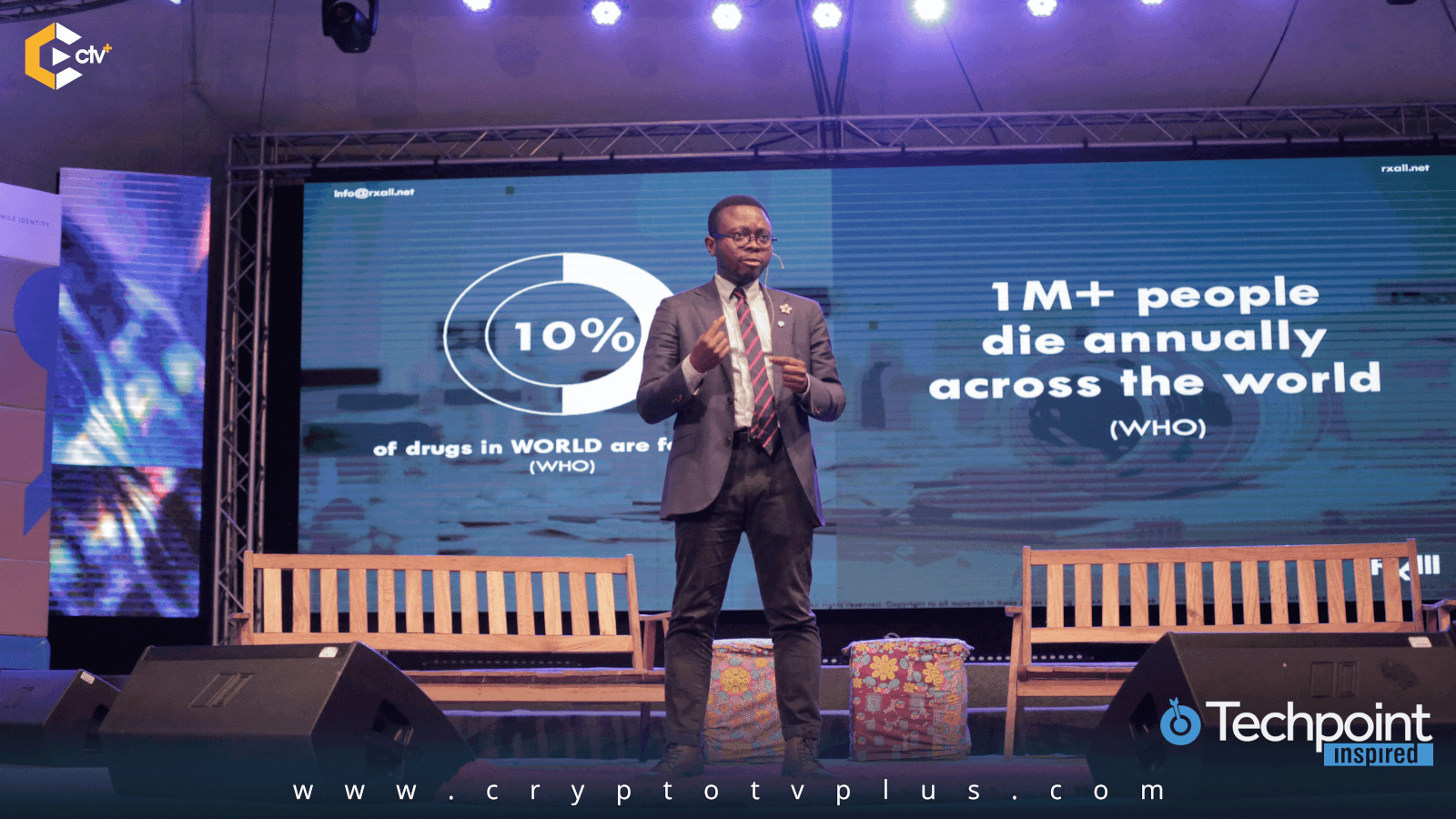 Being a media partner at the just concluded Techpoint inspired 2019 Conference, which happens to be the largest tech conference in Africa, featuring over 2000 Technopreneurs, Innovators and Business owners, I bring the highlights of the event your way.
The event which took place at the Pistis even centre was impressively attended by folks from all walks of life. The response in terms of attendance simply makes a statement about how innovations and can be the driving force of change in the most populated black nation of Africa. The event which featured a lot of speakers from keynote speakers to the workshop facilitators was one to reckon with.
We can't think of Africa the same way we have always done, because we have the potential to lead the people out of economic disharmony.Technology needs to be part of the structure if we ever want to build Africa for the Future.
– Bosun Tijani CEO CChub Speaking on How We Design the Future of Africa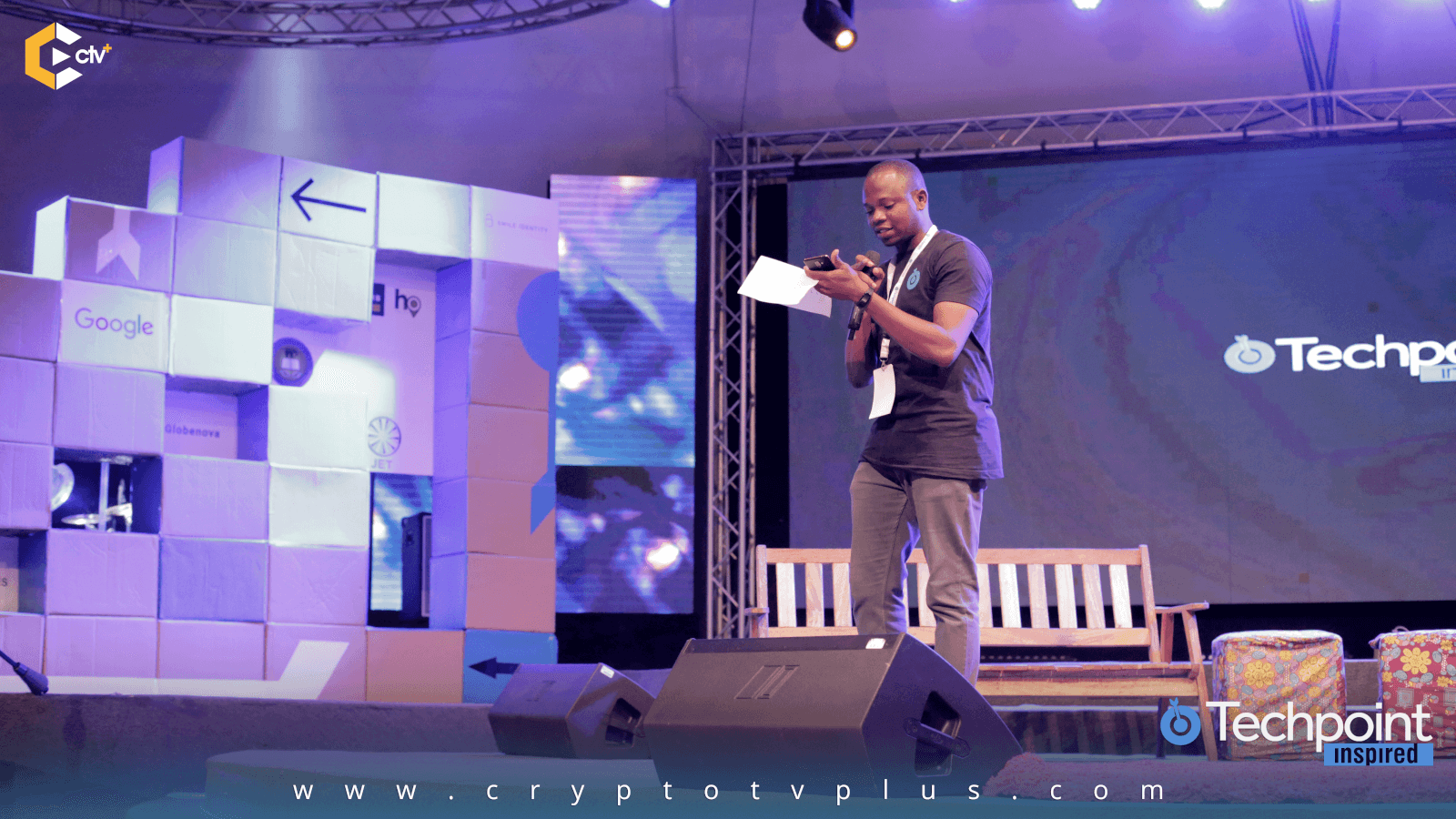 In his words, Tijani stressed that Technology when best utilized, ensures better outcomes, improved processes, expanded capabilities and increased equity. Technology empowers the user, inspires a program and makes possible the system.
The formula for the future of education in Africa according to @senisulyman VP, Global Operations @Andela during his Keynote Speech at #TechpointInspired

Cc @Andela_Nigeria
Watch the full video here; https://t.co/ZJ3jzRPilW pic.twitter.com/las3giW18i

— Techpoint Africa (@Techpointdotng) June 5, 2019
"If every single Nigerian today lit a candle at the same time, we will generate as much power as the national grid is delivering" — @WiebeB_Africa, CEO @AllOnEnergy during is Keynote Speech at #TechpointInspired

Watch the full video here; https://t.co/trCCvZ0u50 pic.twitter.com/12SHbTR2OR

— Techpoint Africa (@Techpointdotng) June 5, 2019

Workshops for participants who showed various interest during registration took place featuring insightful speakers. Artificial Intelligence, Blockchain, and Future of Work were the classes that followed at various halls after insightful keynote addresses and presentations and a 10 minutes lunch inside Pistis main hall.
Interestingly, this edition featured facilitators from the Blockchain technology industry. As you might already know, blockchain has been a mystery since its early days in Nigeria. It has been easily mistaken for Ponzi and a scam related platform/investment. There has been a divided house on the issue of the adoption of the worlds most celebrated agent of change. In fact, it was very timely that this year, the organizers thought it wise to include this dicey topic into its agenda and workshop of the knowledge-based Tech Conference.
What was this agenda? It was one to bring blockchain and Cryptocurrency to the ears of entrepreneurs and innovators The impact made would forever stay with the attendees for a lifetime. More participants were intimated on the various ways through which this latest technology would have a positive impact on the lives of those who embrace it.
Stakeholders in Blockchain Technology in Nigeria (SiBAN) was the go-to organization which partnered with Techpoint to make available leading personalities in Industry as facilitators for the event. Among the many seasoned speakers were Paul Exeafulukwe- SiBAN President, Senator Ihenyen- Lead Partner at Infusion Lawyers, Chris Ani- Digital Abundance, Abikure Tega- Kurecoin Hub and Kurepay together with Lucky Uwakwe- Sabi Exchange. Others who spoke at the event where Samuel Benedict –Satowallet and Owenize Odia- Luno Nigeria.
Funke Opeke, CEO @Mainoneservice explains why we do not have better access to the Internet in #Nigeria during her Keynote Speech at #TechpointInspired titled "The role of fiber in the digital economy".

Watch the full video here; https://t.co/sORYefJdqD pic.twitter.com/tVTBzegYRj

— Techpoint Africa (@Techpointdotng) June 5, 2019

The sessions kickstarted with lectures on Blockchain and Good Governance by SiBAN's President where he convincingly showed that blockchain is for Africa. he stated that Africa, prior to colonial times, was a decentralized economy, and for that particular reason, we need no much education on the need to come together to propagate the spread of blockchain awareness.
Ihenyen gave a legal overview of the Blockchain and guidelines to follow when coming up with a project which will utilize the blockchain technology. In his presentation about Smart contracts and the law, he pointed out that blockchain meets all requirement for use as a technology in the eyes of the law and as such, should be harnessed for the effective revolution of the African society.
Chris Ani of Digital Abundance was available to school the participants on Cryptocurrencies with a title tagged "Crypto 101" where he exposed the attendees to the idea of cryptocurrencies being digital or virtual money which has the power to inspire economic freedom.
Abikure Tega then did justice to the topic "Crowdfunding: Leveraging cryptocurrencies for Fundraising" where he explained how funding projects has been made easy with the proper use of digital assets.
More information on the other speakers can be gotten here.
Indigenous startups can win up to $30,000 seed funding at the third edition of GenesysIGNITE https://t.co/8QiPYZtPUI

— Techpoint Africa (@Techpointdotng) June 5, 2019

The second and final day of the Techpoint Inspired 2019 event, the event's hosts played their role to all event speakers and VIPs giving them a special treat to dinner at four points Sheraton. the attendees were able to effectively network and catch a whole lot of fun times. one thing Entrepreneurs have been starved of since time immemorial.
Yet still, still in the spirit of adoption, our very own blockchain leaders present at the dinner did major giveaways of huge amounts of cryptocurrency to as many as were interested. It is with excitement that I say that the Nigerian blockchain community was best represented.