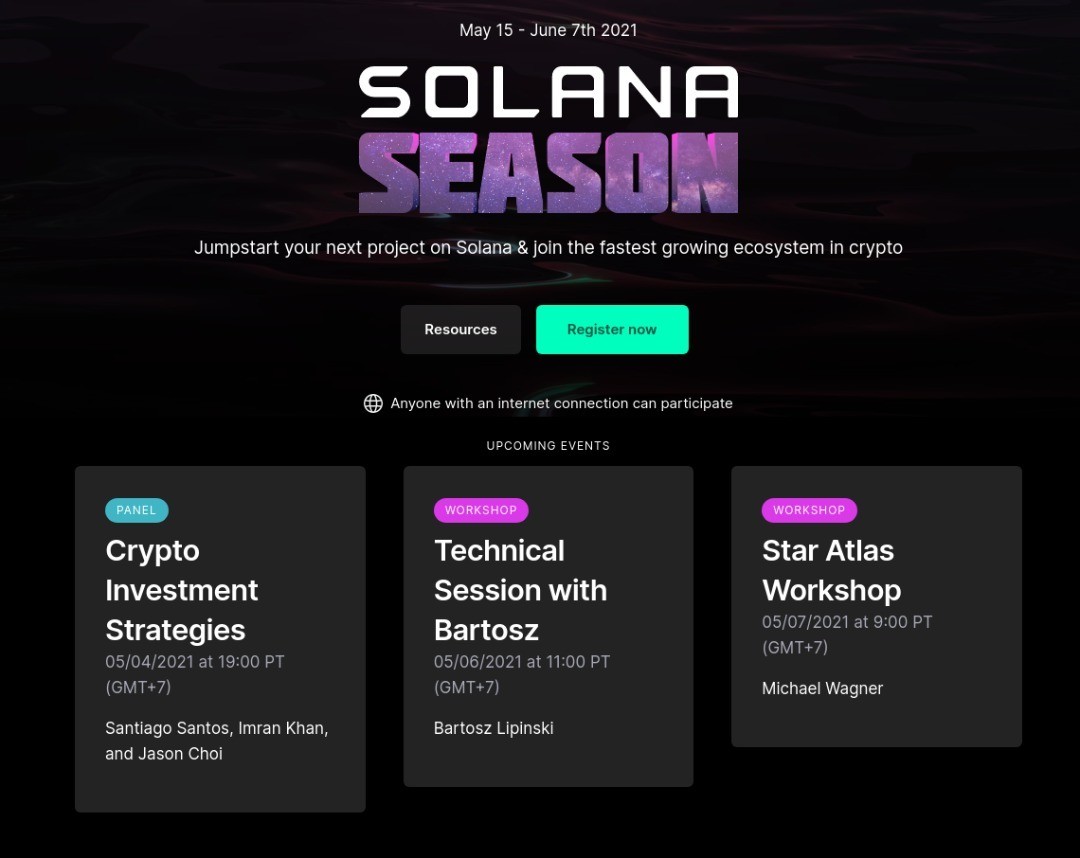 Blockchain Nigeria User Group Partners with Solana Foundation for the Solana Season Hackathon
We at Blockchain Nigeria User Group have partnered with Solana Foundation to bring you the Solana Season Hackathon.
It's a Global Blockchain Technology Hackathon supported by the high & mighty in the industry.
Up to $1 million in prizes & seed funding. There's also an Africa special track with a dedicated $25k for grabs if you are willing to get your hands dirty coding with RUST!
Are you a software developer interested in making a switch? Be part of the Solana Season Hackathon
Amongst the several numbers of experience Speakers and Judges, are Chimezie Chuta, Founder / Coordinator Blockchain Nigeria User Group, Vinny Lingham (who was on Shark Tank South Africa and founder of Civic) wants to include some personal investments, a few million dollars into projects from Africa!
Others are; Sam Bankman-Fried, CEO of FTX; Jeremy Allaire, Founder of Circle; Anatoly Yakovenko, President of Solana Foundation; Jason Choi, General Partner at The Spartan Group; Roneil Rumburg, Cofounder and CEO of Audius; Frank Mong, COO of Helium; Arthur Cheong, Investor at DeFiance Capital; Bobby Ong, COO of CoinGecko; Ajit Tripathi, Head of Institutional Business at Aave etc.
Jumpstart your next project on Solana & join the fastest growing ecosystem in crypto by participating in the Hackathon and stand a chance of winning some grand prices.
Hackathon dates: May 15 – June 7, 2021
https://github.com/solana-labs/solana-season 
Register now: Official Website https://solana.com/solanaszn 
Learn more about the prizes and how to participate here: