Bitcoin Price Rally, a Healthy Price Correction Looming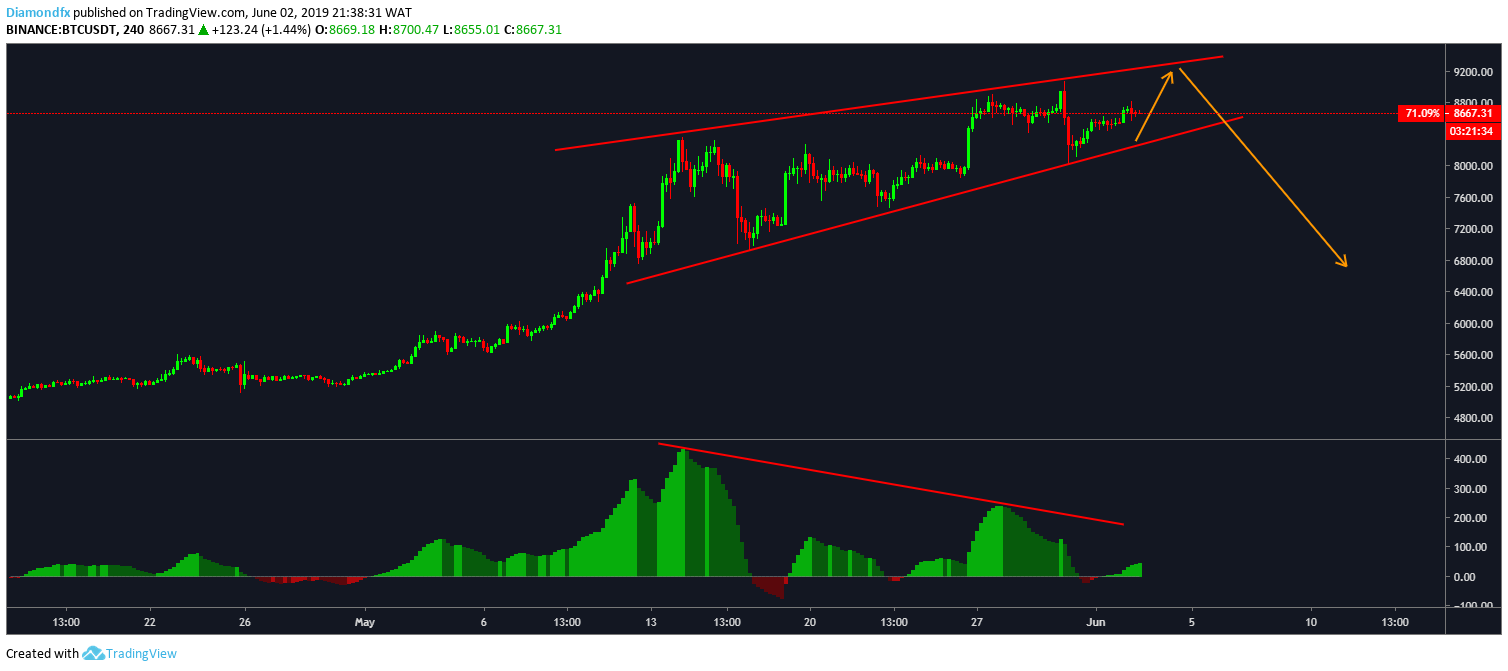 Bitcoin price has experienced a massive rally in 2019 as price keeps breaking out all major and minor resistance with the adoption of the blockchain technology by mainstream technology companies and interest by Wall Street firms. Will this rally continue or a healthy correction is due?
Let's have a look at the $BTCUSDT chart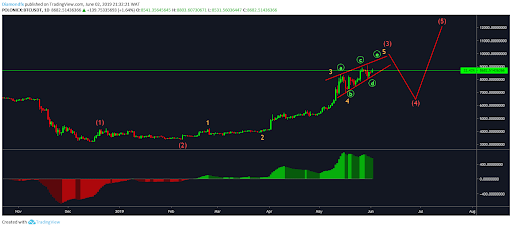 We can see price is forming a basic 5 wave pattern since December 2018.
We currently have a very nice set up at the top, an ending diagonal to complete the  wave 3 around the $9400/9800 zone before breaking out for an healthy correction to wave 4 around $5800/600 zone.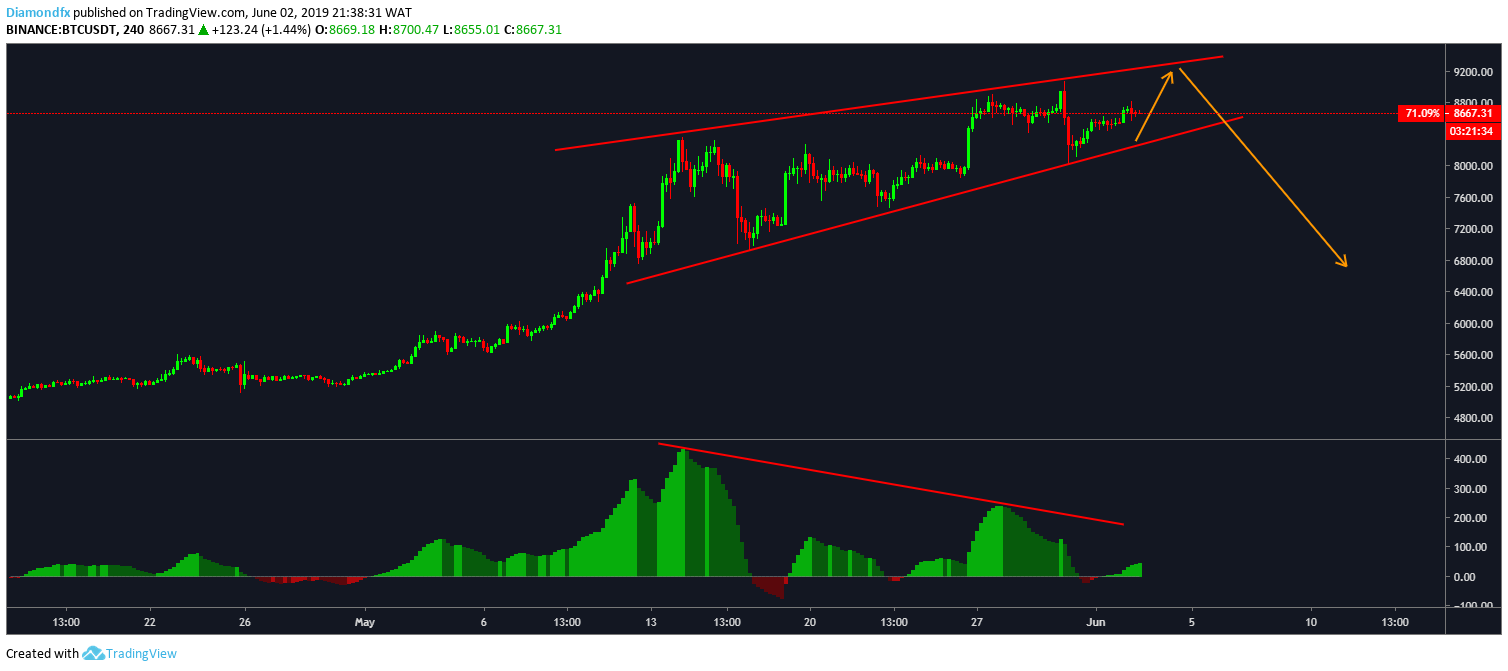 Price is currently forming a Rising Wedge with a Bearish Divergence on the MACD. However, I'm still expecting a push up to $9400/9600 zone where volume becomes even more weaker before the sellers rally.