African Farmers, Orphanages, Women, and IDPs to Receive Donations Directly From Foreign Donors: Bit Sika CEO Unveils Whitepaper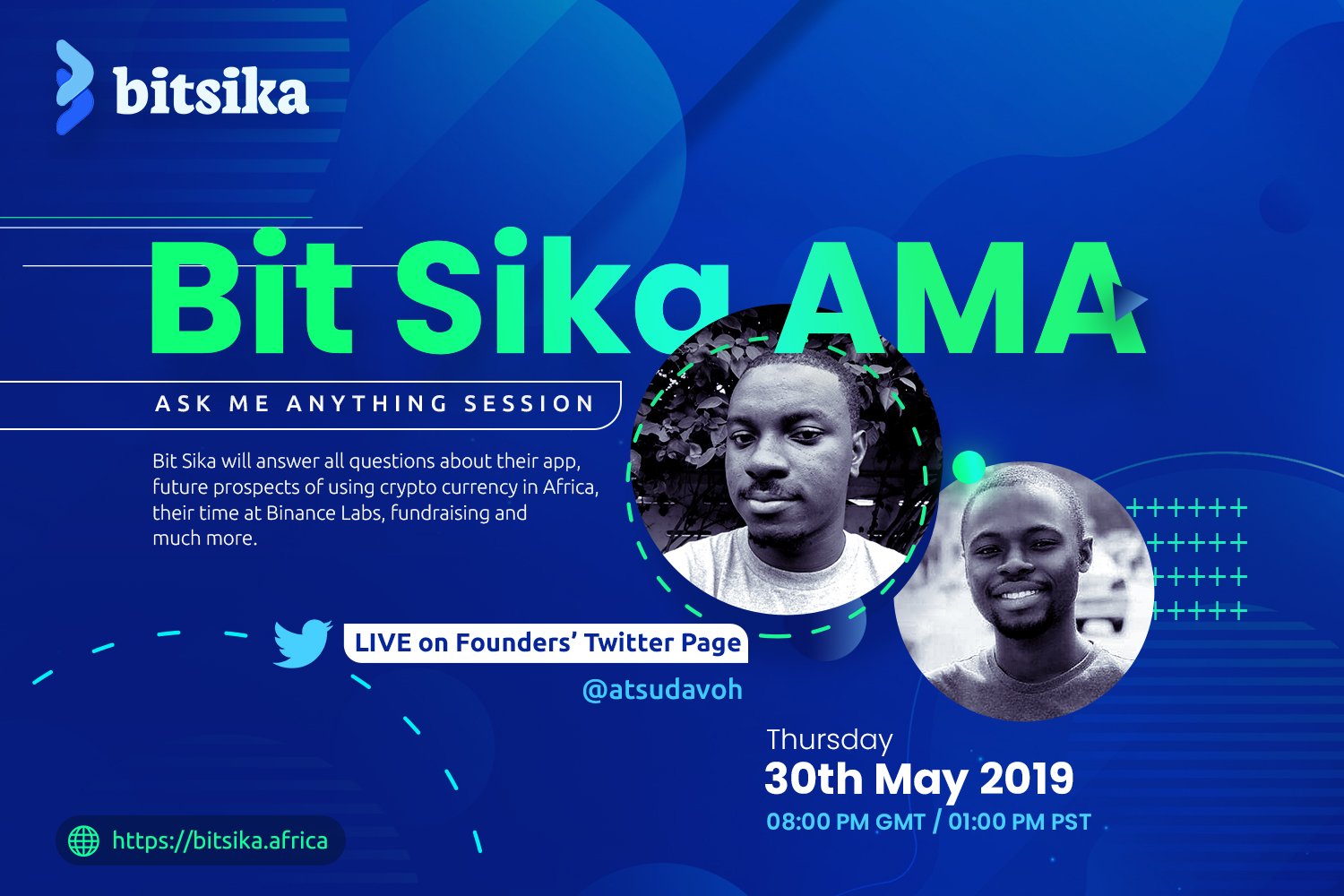 Bit Sika enables foreign donors (charities, etc) to send money directly to their African beneficiaries (farmers, orphanages, local women, etc) without the need for middlemen or bureaucracy. Want to know more? Then read further…

Do you know that only about 40% of the money sent by foreign donors get to the end recipients ( women, Orphanages, IDPs and Farmers, etc) in Africa?

Interestingly a good part of the over $45 Billion sent to Africa on a yearly basis are swiped off records in form of banks charges swift transfer fees, bureaucracies, fraudulent charity officials and middlemen and what not. It is so serious that these foreign donors have since become skeptical at releasing funds of any amount to the African needy as they cannot be certain that the funds are disbursed as expected to the required parties for its intended use.

This is the problem Bit Sika intends to nip in the board using the blockchain solution. According to the information on her whitepaper, it will employ the services of an immutable technology to ensure that funds are disbursed as intended directly to the end users from the donors using her platform.

Bit Sika adopts a direct-to-recipient (D2R) model of charity donation for Africa, and in addition, the donors can restrict who the recipients spend the money with.
Reasons Why Bit Sika will Thrive In the Market.
There are 700 million active cell phones in Africa, most of which are feature phones. Why then do foreign donors give money to fraudulent middlemen instead of directly to end receivers via Mobile Money/Mpesa? We are changing that.
Bit Sika runs on USSD, which is a text-based menu that works on any phone without the internet. Every African with a phone automatically has USSD capability, without internet access. The poorest people with the cheapest, most basic, feature mobile phones can assess all of Bit Sika features and receive help from their favorite charities.
There is currently no clear channel for mass crypto adoption in Africa, despite the obvious benefits of crypto to the region. When Africans start receiving crypto, there would be an obvious need to spend it, exchange it, use it to track expenses, and store it against horrible African currencies. Bit Sika will be an avenue for millions of Africans to receive crypto that they can now start spending in many different ways.
The millions of users we get from Bit Sika will serve as a distribution model to roll out many new features that will help our users in the coming months. The charity direct-to-recipient model is just the beginning. Future features will include:

Crypto credit services/loans to Africans.

Stablecoin wallets on phones. Africans will be able to save their money in USD instantly right on their phones.

Instant crypto payment system, including crypto transfer between phone
numbers.

How Bit Sika Works
For the donors. Donors assess Bit Sika via a web app.
A donor registers on Bit Sika's web app.

The donor creates a Bit Sika 'project' for the cause they are donating to. Each 'project' comes with a project code and a password code.

Donor sends the project and password codes over to the beneficiaries (farmers, orphanages, local women, etc). The beneficiaries use the codes to sign up to the 'project' on their mobile phones. They will do this using a text-based interface called a USSD. This way, any beneficiary can join the 'project' no matter how basic their phone is. USSD works without the internet. All you need is cell service.

Donor watches as more and more beneficiaries sign up to the 'project'. The donor can view people who have joined the 'project' on the Bit Sika web app.
Donor sends Bitcoin to the unique public address generated for the project.

All the beneficiaries are notified by SMS that they will receive some money soon.

Bit Sika sells the received Bitcoin on the local market to receive local currency. The local currency is shared equally amongst all beneficiaries and can be immediately retrieved in
Mobile Money/Mpesa.
Donors can, on the contrary, put a hold on the received money and require that beneficiaries only spend their money with designated merchants. For example, if a foreign donor sends money (through Bit Sika) to farmers in Ghana to buy fertilizers with, they can put a hold on the money so that the farmers can only spend the money at fertilizer shops, exclusively. They can do this by simply inputting the Mpesa/Mobile
Money numbers of these fertilizer merchants on a whitelist via the Bit Sika web app.

For the receivers. Recipients access Bit Sika via USSD text menu on mobile phones.
Beneficiaries (farmers, orphanages, local women, etc) hear that their favorite charity is giving them money as part of a charitable effort. The charity in question sends over the ass code and project code.

The beneficiaries dial a short code on their phone to view the Bit Sika menu. Through the menu, they can input the codes to join the 'project'. People who dial the wrong codes will have their attempt rejected. Bit Sika phone interface runs on USSD, so no internet is required for usage.

These users can join as many 'projects' that grant them the respective codes.

When a donor of a project sends over Bitcoin, Bit Sika receives it and sells to the local market in exchange for local currency.

The local currency is shared equally among all beneficiaries of the respective 'project' and credited to their account.

If the donation is open, beneficiaries can immediately retrieve the money for cash on Mobile Money or Mpesa. If it's closed, however, users can only spend the money at designated merchants.
Transparency
Full designation rights for donors on how donations should be spent together with unique bitcoin addresses that run on smart contracts to forward all received donations to the appropriate recipient
We use local APIs to send money to beneficiaries' phones. We will publicly display the API id and phone number of each donation recipient so that anyone can verify transfers with telephone companies and API providers.
Current Projects on Bit Sika
Already some projects have begun receiving donations from all around the world and this is more to show that the idea is not only workable on paper but also in real time. Click here to know more about featured projects and also to become a donor too.
AMA live with Bit Sika's Founder
Atsu Davoh one of the founders and a software developer with Bit Sika, recently took to Twitter to appreciate the Yele Badamosi of BinanceLabs and the entire team for their unwavering support throughout the incubation period put together by Binance- who only recently concluded its first Meetup in Lagos Nigeria
In his thread, of tweets, he threw open a major bitcoin giveaway to participants in community building…
That, in fact, might be a way to raise ambassadors for the Bit Sika project! Who knows?…
To be a part of this giveaway, click the tweet and follow the instructions.
Bit Sika ( https://t.co/NUJor9Ik0K ) will be having our first AMA (Ask Me Anything) session where we will interact with the public for the first time. It would be held on Thursday May 30th. 8 PM GMT / 1 PM PST. Will be streamed live from here. Bitcoin giveaway promo in the thread pic.twitter.com/ztFmTZfUyP

— Atsu from Bit Sika (@atsudavoh) May 29, 2019