WIBSON Provides a Truly Transparent and Private Data Market
Would you not rather profit from the use of your data than let it out for free? Wibson has made this Possible!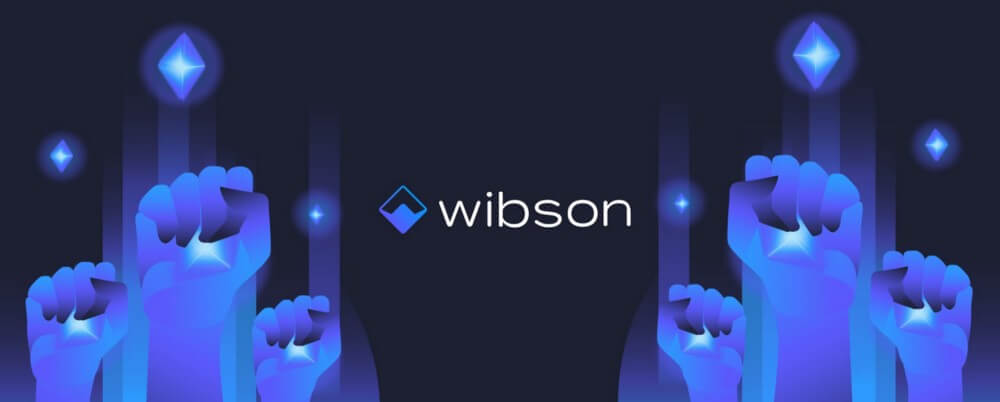 Privacy on the blockchain has been one of the major and outstanding features the 21st century innovation presents its users. Projects are consistently being built on the blockchain with privacy in mind and one of such Projects is Wibson.
Wibson is a decentralized data market place built on the blockchain to enable users promptly and without revealing their identity, trade valid Private information for accuracy.
In the economy presently, high monetary value has been placed on data consciously and unconsciously. But sadly, the owners of these data do not get to share in the financial dividends due them if only they were put into consideration. Only companies with the real or valid knowledge of technical protocols available on the internet, cleverly caption and take control of our personal information and even profit from it.
In line with data security, wibson presents the following to data owners;
Decentralization
Individual control and management of personal data is one of the benefits of having wibson built on the blockchain. It is decentralized and conveys full authority to client/ data owners and thus gives data monetization power to the individual. The wibson app boycuts all third party transactions and relates directly between data seller and buyer while in turn doesn't store any of your personal data on wibson servers or hosts.
Furthermore, individuals data are also not stored the blockchain. With the use of smart contracts, data encryption takes place preventing data access to the stored data during auditing. What is rather made available for auditing is the encrypted hashes of data. Thus the individual is in full control of his data.
Notaries
In the event of disputes or possible breach in contract between the buyers and sellers of data, the Wibson protocol affords the both parties a Notary. This Notary is a verification system for participants information, trustworthiness and data quality and can be and arbitrator should the need arise. Thus, the notary is quite aware of all the ambients of the deal from start to conclusion between the two parties and this will keep everything running smoothly. Lastly the Notary ensures that every member of the transaction stays committed to the deal as agreed.
Automated Payment Processor
The Wibson Protocol provides an irrevocable connection process of payment for and transfer of data where the the blockchain's smart contract is clearly the executor. Thus first with the Notary installed to checkmate foul play in the area of data authenticity, the automated payment processor takes and effects the transaction without allowing room for a defaulting party. That way trust is built.
Assuming that there is need for halting the transaction possibly due to dispute in information, the Notary can interrupt a payment transaction.
Transparency and Control
There is nothing as interesting as having control over your property and determining the price at which you would be willing to part with such digital property. This is what Wibson brings to the table. So you have a clearly transparent market place where data buyers and sellers alike, conduct a deal based on their disposition – making a choice of what data to release and in relation to the price.
For further research, please refer to the whitepaper for further technical details
Also join the Wibson community
Disclaimer:
The Information provided on the website is designed to provide helpful information regarding blockchain and cryptocurrency. The content is not meant to be used, nor should it be used as a basis, foundational knowledge or prerequisite for decision making regarding investment into cryptocurrency. We are not liable for any outcome based on any content found on the site.
Block.one Launches a Social Media App, "Voice"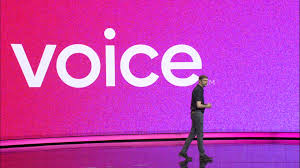 Block.one, the firm behind EOS, on 1st June 2019 announced that it is introducing a blockchain-based social media, Voice, that will bring alignment and transparency to social media users. This was made open at the company's June 1 event at the DC Armory in Washington, DC. which drew about 300 attendees who included industry influencers, developers, investors, media and members of the community.
Block.one claimed that "Social media is fundamentally broken and is in need of a complete overhaul." Noting that Voice will be launched on EOS public blockchain and therefore is a more transparent social media platform for the world. And hence, the value of good content gets circulated right back into sustaining the community, not corporate bottom lines as it will return to users. Voice is then meant to cultivate creation, sharing, discovery, and promotion of contents by real users, not bots and fake accounts just like on Facebook or Twitter and users will directly benefit from their ideas and engagement on the platform.
Voice will be on the public blockchain of EOS and it will allow for alignment and transparency – no hidden algorithms nor invisible interests.
Brendan Blumer, CEO of Block.one, who opened the company's June 1 event at the DC Armory in Washington, D.C. with the announcement of Voice said that "the truth is, current social media platforms are designed to use their users." However, pertaining to Voice, he said, "just look at the business model. Our content. Our data. Our attention. These are all incredibly valuable things. But right now, it's the platform, not the user, that reaps the reward. By design, they run by auctioning our information to advertisers, pocketing the profit, and flooding our feeds with hidden agendas dictated by the highest bidder. Voice changes that."
Is Block.one Capable of this Social Media Revolution?
Block.one is well positioned to lead this social media revolution because its first product, EOSIO, was a global initiative to build a more scalable, secure and flexible blockchain framework that enable people to reimagine, rebuild and restore trust in the systems enterprises. Its success with EOS has led to it offering early backers a huge returns for their investment. And notably, the numerous networks built on the EOSIO software are consistently the most used public blockchain platforms in the world, accounting for upwards of 70% of all blockchain activity. For example, Everipedia and Galaxy Digital LP are such networks that utilized EOSIO network. Security, privacy and ease-of-use will always be critical in Block.one's projects.