WIBSON Provides a Truly Transparent and Private Data Market
Would you not rather profit from the use of your data than let it out for free? Wibson has made this Possible!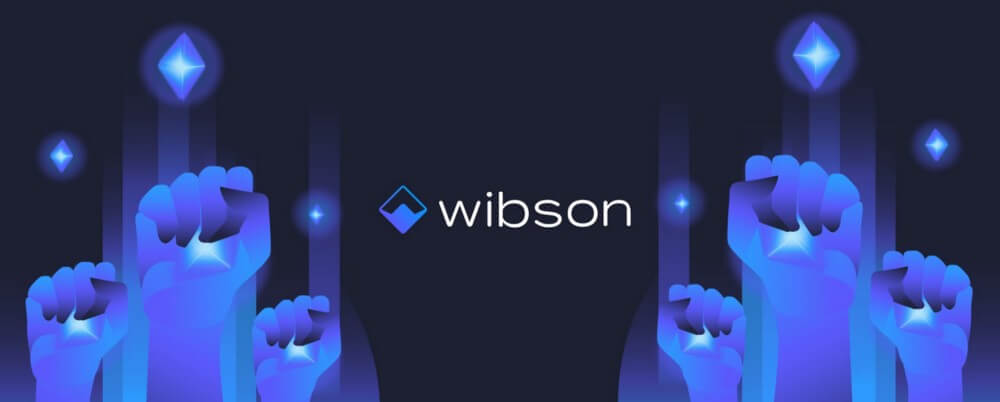 Privacy on the blockchain has been one of the major and outstanding features the 21st century innovation presents its users. Projects are consistently being built on the blockchain with privacy in mind and one of such Projects is Wibson.
Wibson is a decentralized data market place built on the blockchain to enable users promptly and without revealing their identity, trade valid Private information for accuracy.
In the economy presently, high monetary value has been placed on data consciously and unconsciously. But sadly, the owners of these data do not get to share in the financial dividends due them if only they were put into consideration. Only companies with the real or valid knowledge of technical protocols available on the internet, cleverly caption and take control of our personal information and even profit from it.
In line with data security, wibson presents the following to data owners;
Decentralization
Individual control and management of personal data is one of the benefits of having wibson built on the blockchain. It is decentralized and conveys full authority to client/ data owners and thus gives data monetization power to the individual. The wibson app boycuts all third party transactions and relates directly between data seller and buyer while in turn doesn't store any of your personal data on wibson servers or hosts.
Furthermore, individuals data are also not stored the blockchain. With the use of smart contracts, data encryption takes place preventing data access to the stored data during auditing. What is rather made available for auditing is the encrypted hashes of data. Thus the individual is in full control of his data.
Notaries
In the event of disputes or possible breach in contract between the buyers and sellers of data, the Wibson protocol affords the both parties a Notary. This Notary is a verification system for participants information, trustworthiness and data quality and can be and arbitrator should the need arise. Thus, the notary is quite aware of all the ambients of the deal from start to conclusion between the two parties and this will keep everything running smoothly. Lastly the Notary ensures that every member of the transaction stays committed to the deal as agreed.
Automated Payment Processor
The Wibson Protocol provides an irrevocable connection process of payment for and transfer of data where the the blockchain's smart contract is clearly the executor. Thus first with the Notary installed to checkmate foul play in the area of data authenticity, the automated payment processor takes and effects the transaction without allowing room for a defaulting party. That way trust is built.
Assuming that there is need for halting the transaction possibly due to dispute in information, the Notary can interrupt a payment transaction.
Transparency and Control
There is nothing as interesting as having control over your property and determining the price at which you would be willing to part with such digital property. This is what Wibson brings to the table. So you have a clearly transparent market place where data buyers and sellers alike, conduct a deal based on their disposition – making a choice of what data to release and in relation to the price.
For further research, please refer to the whitepaper for further technical details
Also join the Wibson community
Disclaimer:
The Information provided on the website is designed to provide helpful information regarding blockchain and cryptocurrency. The content is not meant to be used, nor should it be used as a basis, foundational knowledge or prerequisite for decision making regarding investment into cryptocurrency. We are not liable for any outcome based on any content found on the site.
First of its Kind in Africa: SisiPower to Empower the 'African Sisi' with $1m Entrepreneurial Grants and 150m Anion Sanitary Pads to women and the less privileged girl-child in Africa
Sisipower is committed to positioning the African sisi and equipping HER with one of the most trending innovative skills and technology, which is blockchain.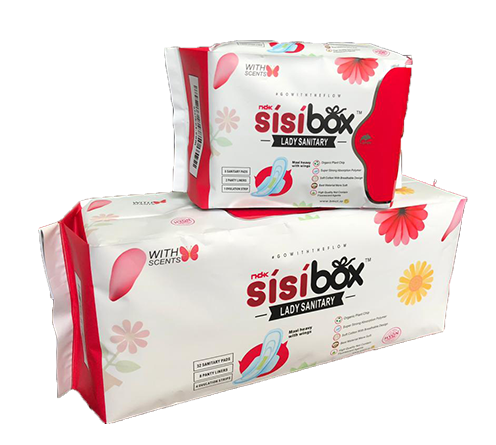 Sanitary pads which is supposed to be readily available and affordable to every girl or young woman in Africa is not. Though we have some sanitary pad brands in the market, it's just that many of these girls and women can't afford to buy and use them for their monthly menstrual circle. In order to get these pads, these young women find themselves in despicable situations where they are forced to have sex with the chemist or shop keepers who sells these items. They are also exposed to having sex with any available male in exchange for sanitary pad. So sad that girls have to sell their dignity just to get a paltry sum of money to care for their monthly period.
It is also not new as research shows that many girls especially in public secondary schools miss class during their menstrual period. They do this as a result of the fear of being shamed by boys and girls alike for the blood stains that reflects at the back of their skirts. Not only that, some of these girls, if at all they try to come, end up using unhygienic materials like dirty clothes or tissue papers. And while they are away from school they miss out on academic lessons which affect their overall academic performance and deny them of better future prospects.
A look at our female prisons wards, tales of woes, agony and pains as another worrisome situation is brewing there. In the prisons, we have a situation where about five female inmates have to share one sanitary pad. Thus exposing them to all manners of highly contagious disease and infection.
Some of these girls and women when interviewed say, "we can't afford to eat three square meals how much more buy a sanitary pad."
In putting an end to this problem which have skipped the eyes of many, BEEP Foundation, a concerned non-governmental organization launches SISI POWER, a campaign to empower indigent women and girls with 1 million Dollars and 150 million sanitary pads across Africa, though starting from Nigeria.
This cash will be given as business grants to indigent women, after proper training. Also, they shall be mentored by successful business women and the foundation to ensure they make better use of the grants given to them.
For girls, they shall have access to free monthly sanitary pad and access to Blockchain Technology, ICT and life skills training which makes it possible for them not to sell themselves short just for sanitary pads. They will be trained in the following areas; Coding, Mobile App Development, Animation, Digital Marketing, Graphic Designs and other relevant courses that ensure for their self-sustenance, productivity.
With this innovative gesture, BEEP Foundation through the launch of Sisi Power has placed itself at the forefront of poverty eradication, entrepreneurial empowerment of Girls and Women in Africa.
The narrative has to change , Sisipower is committed to positioning the African sisi and equipping HER with one of the most trending innovative skills and technology, which is blockchain. SisiPower leads the way in its application of blockchain technology by enabling acceptance of donations in BMCTokens and made provision for acceptance of a smart contract shared Master-Node Equity reward on the blockchain to support and sustain the vision and mission of sisipower.
Sisi Power is an initiative of Beep Foundation, a foundation geared at providing empowerment and innovative development in Africa.
Operations Head Office : 15 Yinusa Adeniji street off Muslim Avenue ikeja lagos Nigeria. www.sisipower.org. Info@sisipower.org.
A few members of the executive team were unveiled at the event.
This launch happened on Saturday, 28th September, 2019, at 10:00am at the ZAAZ Hotels, Ikeja, Lagos.
Find Photos of the event here
Some speakers at the launch of Sisipower.

Founder with Speakers and Ambassadors of SisiPower


Brain Behind the Idea stops for a Pose

Founder with BitFXT Delegation

A pictorial submission of the Sisi power Inauguration powered by Beep foundation

Inauguration Ceremony of the Sisi Power Project. An initiative which seeks to Empower the African Girl Child with innovative Skills that promotes Entrepreneurship.