Crypto Personality and Presidential Candidate John McAfee Goes on Exile Over Alleged Tax Fraud
John McAfee had announced last year that he is running for the seat of the president of the U.S. in 2020. However his Presidential bid seems to have taken a new turn as the cryptocurrency evangelist announced on Tuesday, via Twitter, that he has fled the country. In the Twitter video, McAfee reveals that he is "living in exile" because he's been charged with Tax related felonies by the Internal Revenue Service (IRS).
Despite being in Exile, McAfee is still moving on with his presidential bid. According to his video posts which was filmed on his "freedom boat", he claims that a grand jury had indicted him, his wife, Janice McAfee and four of his campaign workers for tax related fraud issues. On the other hand, the cryptocurrency advocate has been known for his stance on taxation. He had announce his stance earlier in January to his 890,000 Twitter followers that he will not pay taxes to the U.S. government.

McAfee now suggests that the charges on fraud are a bid by the government to silence him. He however claims that he would still run his campaigns while on exile on the boat. "I will not allow them to imprison me and shut my voice down, which they will do immediately," he says. He does not reveal his location but he claims he will be on the run for two years. However, some of his recent
tweets
suggests he may be on his way to Venezuela. He also revealed that he is on some kind of disguise to save himself from the government.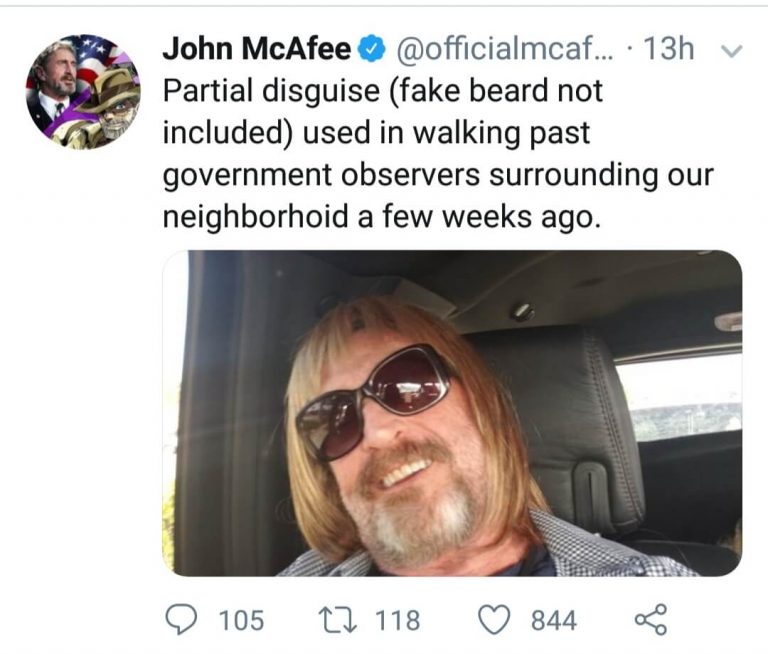 Since he is still determined to continue with his presidential bid, McAfee outlined his plans for running his campaign while on file. He said in a video, "You're probably wondering how I'm going to manage my presidential campaign from a boat. He goes on to reveal that he has volunteers who are "creating masks of my face which are going to be given to thousands of people in two different groups. First our road warriors who, once a month are going to appear in parks, street corners, restaurants all around America while I speak through loud speakers through them."
McAffee seems bent on continuing his campaign journey and reveals he is prepared for what is ahead. He also
reveals
that he believes that privacy based cryptocurrency will outsmart the government. He also added that "cryptocurrencies free the individual from the yoke of currency controlled by governments."


What do you think about John McAfee tax fraud indictment and his desire to continue with his presidential campaign? Let us know in the comments section below.
Image credits: getty images and Twitter.
Disclaimer:
The Information provided on the website is designed to provide helpful information regarding cryptocurrency subjects. The content is not meant to be used, nor should it be used as a basis, foundational knowledge or prerequisite for decision making regards trading. Always do your own research and due diligence before placing a trade. We are not liable for any outcome based on any content found on the site.