SPRING LABS; A BLOCKCHAIN START UP PROPOSES LOAN SYSTEMS THAT WILL ELIMINATE CREDIT BUREAUS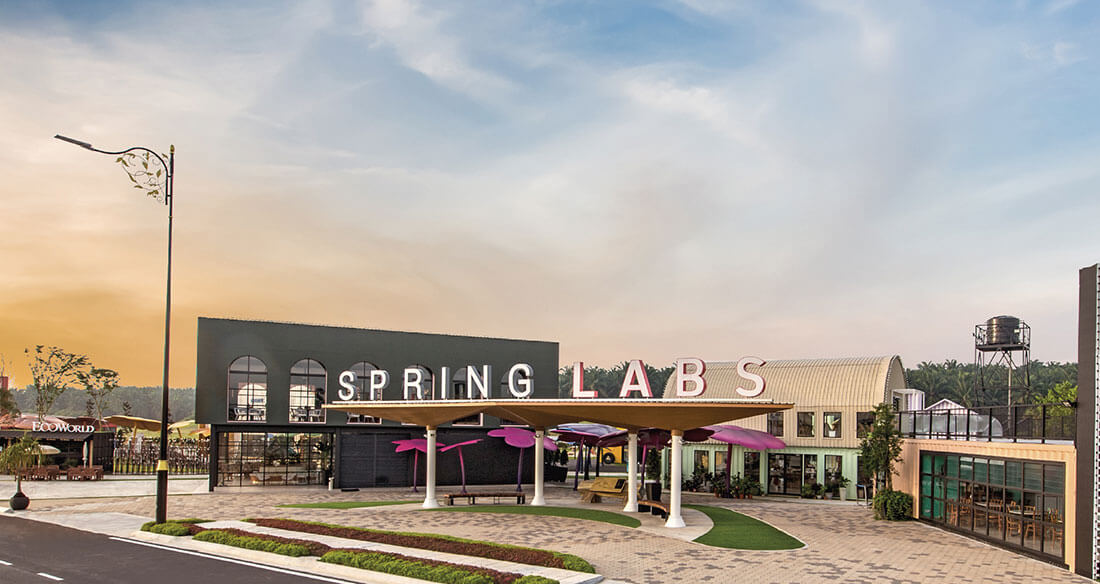 The year brings forth great news despite the currently trending news on price nose dive in the  crypto market. Amongst many, is the great research and recent discovery of new ways financial systems can best provide loans. In clearer terms, it would soon be very possible to carry out loan transactions with your bank directly without the banks having to deal with credit bureaus and any other third-party entity.
According to bloomberg, Spring labs is testing a decentralized peer-to-peer model built from partnership with 16 lenders and Fintech firms, some of which are SoFi, OnDeckCapital and Avant.
The present situation is that banks give out the data of their customers to credit bureaus for free and then have to buy it back as credit reports from these credit bureaus simply because they cannot carry out credit checks as stipulated under current regulatory and competition frameworks. Thus, banks definitely have to deal with third-parties such as Equifax Inc and Experian Plc to disburse loans.
In an interview, Adam Jiwan the CEO of Spring Labs said that the blockchain and its open ledger system would help run the verification processes which the credit bureaus once did. This statement was backed up by the unanimous decision of interest from the 16 lenders lenders who would love to see the peer-to-peer system, which cuts off all third-parties launch successfully.
It is no news that Blockchain can solve a lot of issues for corporate entities if and only if these corporations can identify the use case to which to apply the technology and most importantly if these corporate bodies are going to open their doors to possible partnership with experts in the field, though Spring labs have set the ball rolling.
The technology to be tested uses a "tripple-blind" method of information sharing where nothing relating to the identities of both parties (lender and customer) is made public and at the same time, Spring labs would have no form of access to the information being shared. "This would be made possible by the combined use of cryptography, blockchain and privacy enabling technology", Jiwan said.
Some incentives in form of digital asset, would be made available to customers so as to get them to provide their information. In the CEO's words; " the goal is to pay customers for sharing their information with the native digital asset".
Furthermore, spring labs intends to drastically reduce fraud with this new model. Also, crowd-sourcing would be the new method of building clientele for banks offering loans instead of just limited exchange between banks and the credit bureaus.
The tests are already ongoing and the launch date for the information sharing and anti-fraud services are slated to be due in the first half of 2019.
Spring labs, has its offices at Chicago and Los Angeles and is advised by former Goldman Sachs president Gary Cohn.
Do you think Spring Labs can pull this off against credit bureau giants like Equifax Inc? Would the Government be in support of this? Share your opinion with us in the comment section below.
Disclaimer:
The Information provided on the website is designed to provide helpful information regarding blockchain and cryptocurrency. The content is not meant to be used, nor should it be used as a basis, foundational knowledge or prerequisite for decision making regarding investment into cryptocurrency. We are not liable for any outcome based on any content found on the site.
Block.one Launches a Social Media App, "Voice"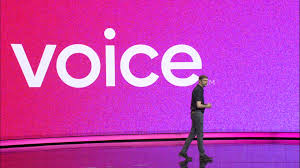 Block.one, the firm behind EOS, on 1st June 2019 announced that it is introducing a blockchain-based social media, Voice, that will bring alignment and transparency to social media users. This was made open at the company's June 1 event at the DC Armory in Washington, DC. which drew about 300 attendees who included industry influencers, developers, investors, media and members of the community.
Block.one claimed that "Social media is fundamentally broken and is in need of a complete overhaul." Noting that Voice will be launched on EOS public blockchain and therefore is a more transparent social media platform for the world. And hence, the value of good content gets circulated right back into sustaining the community, not corporate bottom lines as it will return to users. Voice is then meant to cultivate creation, sharing, discovery, and promotion of contents by real users, not bots and fake accounts just like on Facebook or Twitter and users will directly benefit from their ideas and engagement on the platform.
Voice will be on the public blockchain of EOS and it will allow for alignment and transparency – no hidden algorithms nor invisible interests.
Brendan Blumer, CEO of Block.one, who opened the company's June 1 event at the DC Armory in Washington, D.C. with the announcement of Voice said that "the truth is, current social media platforms are designed to use their users." However, pertaining to Voice, he said, "just look at the business model. Our content. Our data. Our attention. These are all incredibly valuable things. But right now, it's the platform, not the user, that reaps the reward. By design, they run by auctioning our information to advertisers, pocketing the profit, and flooding our feeds with hidden agendas dictated by the highest bidder. Voice changes that."
Is Block.one Capable of this Social Media Revolution?
Block.one is well positioned to lead this social media revolution because its first product, EOSIO, was a global initiative to build a more scalable, secure and flexible blockchain framework that enable people to reimagine, rebuild and restore trust in the systems enterprises. Its success with EOS has led to it offering early backers a huge returns for their investment. And notably, the numerous networks built on the EOSIO software are consistently the most used public blockchain platforms in the world, accounting for upwards of 70% of all blockchain activity. For example, Everipedia and Galaxy Digital LP are such networks that utilized EOSIO network. Security, privacy and ease-of-use will always be critical in Block.one's projects.