Rumour: Kidnappers Demand for Bitcoin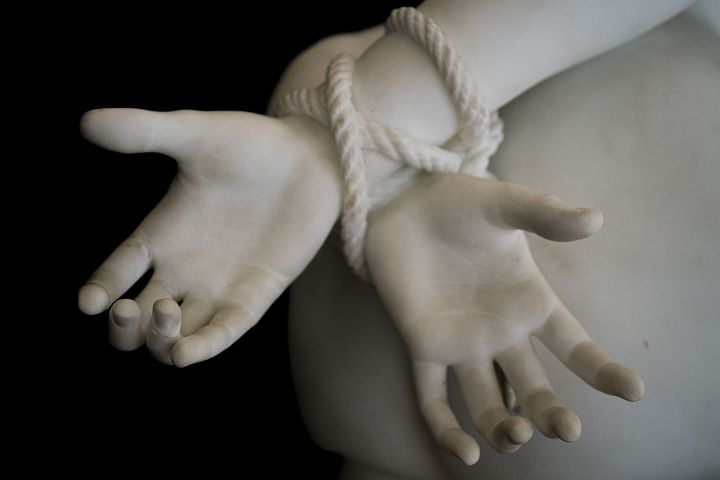 Earlier in the year, a kidnapping case in South Africa went viral because the kidnappers demanded for bitcoins as ransom. However, after paying part of the ransom, the kidnapped teenager was found. Kidnappers in South Africa are at it again and this time a 65-year-old man named Liyaqat Parker has been kidnapped in Cape Town. The kidnappers are demanding for 50 Bitcoins.
Parker, a businessman was kidnapped on his way back from work in Parow, Cape Town when he was kidnapped by five armed men at around 09:10 on Monday. Rumours have been circulating that a ransom has been made for his return. Reports from a  second local news source have it that the ransom demand was made via email on Tuesday. Although a manhunt is currently underway for the businessman, police are reluctant to reveal that the kidnappers are asking for Bitcoins. The police claim that the case is "highly sensitive" and that is why they do not want to disclose information.
Even the family lawyer, Walid Brown said, "I don't have such information although I also saw the rumour." Parker is the founding member of the Food Property Group. The successful businessman is also a member of the board at Al-Amien Foods. The kidnapped victim also holds a high position at Brimstone Investment. His family members made a statement for his return saying, "Our father and brother is an elderly man, so we also appeal to those who may be involved or know persons who may be connected with this crime, to just please release him unharmed before his health deteriorates." Police are however looking into the case.

What do you think about the kidnap situation? Share your opinion with us in the comment section below.
Image credit: pixabay,
Disclaimer:
The Information provided on the website is designed to provide helpful information regarding cryptocurrency subjects. The content is not meant to be used, nor should it be used as a basis, foundational knowledge or prerequisite for decision making regards trading. Always do your own research and due diligence before placing a trade. We are not liable for any outcome based on any content found on the site.
SEC Charges ICOBox & Founder for Illegal $14 million Securities Offering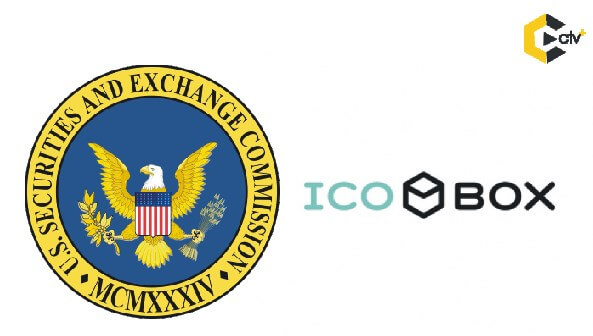 The Security and Exchange Commission of the United States SEC has filed a lawsuit against ICOBox and its founder Nikolay Evdokimo for the conduct of an illegal securities offering of ICOBox's crypto token.
The investigation which was carried out by Brent W. Wilner also charged ICOBox for acting as an unregistered broker for cryptocurrency token sales ICO.
Based on SEC press released, ICOBox in 2017 sold unregistered digital assets to the public to raised funds in order to build a platform for initial coin offerings ICO. The amount raised was from over a couple thousand investors amounting to an estimated sale of over $14 million worth of "ICOS" tokens.
It was revealed that ICOBox assured investors the token would increase in value upon trading on cryptocurrency exchanges and holders will be able to swap them at a discount for other digital asset offerings on the platform.
The assurance of ICOBox was not met as the ICOS tokens became of no worth. According to SEC, the defendant acted as a broker but failed to register as one and help to facilitate the sales of digital assets to several dozen clients who raised over $650 million.
According to Regional Director of LA Regional Office Michele Wein Layne, ICOBox and its founder, Nikolay Evdokimov ignored the registration requirements of the federal securities law and exposed investors to investments which are now virtually worthless, without providing them information that is essential to investors to making informed investment decisions.
Based on this, the SEC has charged both the platform and its founder with violating the registration requirements of the federal securities laws and seeks injunctive relief, disgorgement with prejudgment interest and civil money penalties.
The investigation was supervised by Victoria A. Levin, Alka N. Patel, and Ms. Layne of the Los Angeles Regional Office.
ICOBox described itself as "the first and the biggest new generation Blockchain Growth Promoter and Business Facilitator for companies seeking to sell their products via ICO/STO crowdsales".
The litigation is being conducted by Amy J. Longo of the Los Angeles Regional Office, SEC revealed.