JP Morgan Discloses that With the Hype Around BTC, Gold May Tank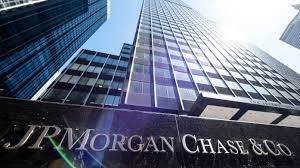 JP Morgan has come out to debunk assumptions that gold may thrive. The investment bank made it clear that Bitcoin's scaling reputation among institutionalized financiers may jeopardize the worth of God's money- gold. The Investment Bank believes that the yellow metal may lose its shine in the future.
Bloomberg revealed that Nikolaos Panigirtzoglou, who is the quantitative strategist and CEO of JPMorgan explained that "The adoption of bitcoin (BTC, -2.63%) by institutional investors has only begun, while for gold, its adoption by institutional investors is very advanced,"
While Grayscale's Bitcoin Trust has enjoyed an influx of about $2 billion since October, JP Morgan revealed that about $7 billion has flowed out of gold's exchange-traded funds (ETFs) during the same time. As a matter of fact, Grayscale's assets have scaled over $10 billion for the first time.
The global Investment Bank believes that this turn of events will continue as such and continue to negatively impact on God's money.
JPMorgan's strategists have opined that:
"If this medium to longer-term thesis proves right, the price of gold would suffer from a structural flow headwind over the coming years."
The bank has gone on to urge investors to consider purchasing a unit of grayscale while suggesting that they sell off 3 units of the SPDR Gold Trust. As at press time, gold has dipped by 1.5% this quarter and is now selling at $1,856 per ounce. On the flipside, BTC has scaled by a whopping 71% this quarter. It is currently being traded at $18,500- dropping from an all-time high of $19,920 on Dec. 1.