Is Africa Adopting The Blockchain Technology?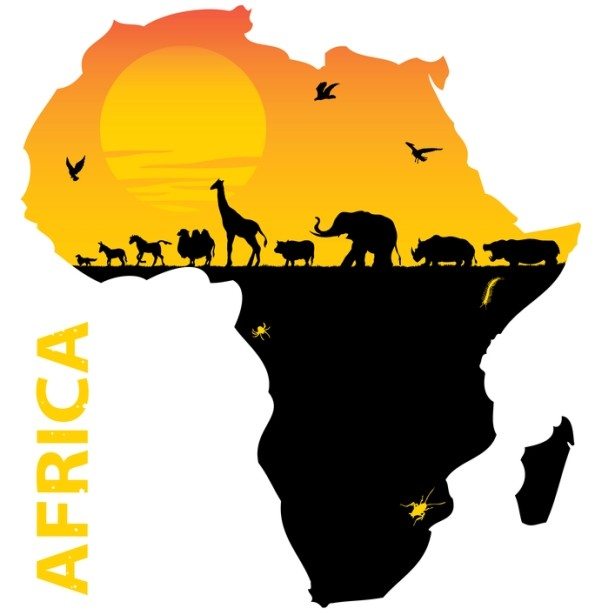 Africa is taking giant strides to be at the forefront of current happenings in the world and this time the Blockchain technology is where her interest lies. The blockchain technology with its decentralized payment systems seems to have caught up in Africa's 54 countries. The younger generation seems to be taken in with cryptocurrencies and the multiple use cases of blockchain technology.
The secure, decentralized and growing digital ledger that facilitates cryptocurrency transactions has caught the eye of African companies. Some governments are still sceptical about its citizens investing in cryptocurrencies, such as Nigeria with its regulators cautioning citizens to be wary of investments in cryptocurrency, claiming that virtual currencies were not legal; but this has not curbed crypto activities in the country.
On the other hand, while some countries are being restrictive, other countries are embracing the blockchain technology. Kenya has made a move to create a blockchain and artificial intelligence (AI) task force tasked with promoting transparency and efficiency in the public and private sectors. Kenyan entrepreneurs are not left behind, as a group of developers in Kenya started a blockchain-based educational system named Otlw. The system will be built on the Ethereum blockchain and supported by tons of available materials online.
African startups are integrating blockchain technology into making secure and transparent transactions as well as solving longstanding problems in the continent. Land fraud is one area blockchain is going to revolutionize as a startup in Ghana; Bitland is digitalizing land by providing land registry services. The service will be built on the Bitshares blockchain thereby confirming transactions and ownership. A blockchain startup called Project UBU aims to provide a blockchain-based currency to empower lower-income South Africans while a Kenyan startup, ChamaPesa, is providing local cooperatives with improved bookkeeping. If there is one aspect that desperately needs the intervention of blockchain technology, it would be the electoral processes in Africa. The 2017 Kenyan election, which was disputed as result of a flawed electronic voting system, is something that could be rectified by blockchain technology. Although the government of Sierra Leone denied the involvement of Agora, a Swiss-based blockchain company, in its election, it will be a welcome development if blockchain technology was employed in African elections.
The African market has experienced the emergence of more than 15 Bitcoin exchanges with the aim of providing cheap and efficient trading services to African consumers. This could help countries such as South Sudan which is experiencing an inflation.
Cryptocurrency systems such as BitPesa have been introduced by East African investors to support cross-border transactions. Cryptocurrency is rapidly gaining popularity in South Africa and Nigeria with activists believing that this new currency can help stabilize the economy, having been let down by the conventional system.
The future of blockchain may look bright in Africa, but the challenges of mapping out this complex technology to uncharted territory, and the various regulatory and political hurdles, technical disabilities and lack of awareness still in existence, could prove a nightmare for blockchain technology. If these obstacles can be overcome, blockchain could be the technology to equip the continent with its smart contracts, security data solutions, digital currencies, and much more.
Do you think the block chain technology will realise it's full potential in Africa? Share your opinion with us in the comment section below!
Image credit: answersafrica
Disclaimer:
The Information provided on the website is designed to provide helpful information regarding cryptocurrency subjects. The content is not meant to be used, nor should it be used as a basis, foundational knowledge or prerequisite for decision making regards trading. Always do your own research and due diligence before placing a trade. We are not liable for any outcome based on any content found on the site.
President of Venezuela Nicolas Maduro Calls on Public to its Newly Opened Petro Supported Casino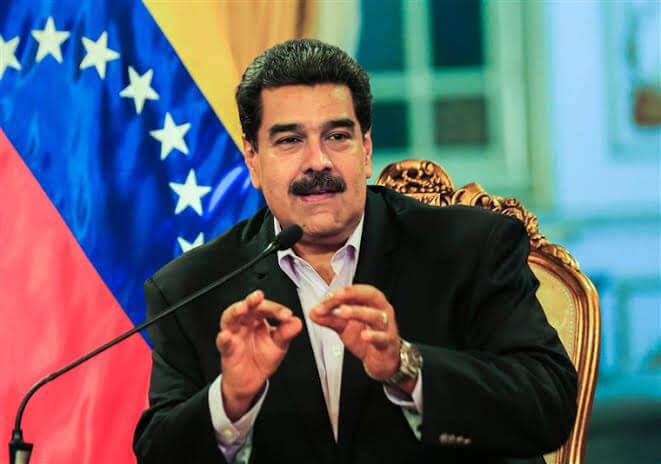 The President of Venezuela has announced the opening of crypto supported casino in the country. This announcement was made on the 17th of January, 2020.
According to the President, the Ávila National Park's Hotel Humboldt will soon be home to an international casino which will make use of the Petro (PTR) – the country's cryptocurrency.
Nicolas Maduro went further saying, the proceeds from the casino activities will fund the country's public health and education sectors. 
Betting has been halted in the country for several years prior to the administration of the current President Nicolas Maduro. Prior to this administration, betting places were ordered closed down because of being dens of drugs and other criminal activities. 
Giving details on the operation of the Casino, President Maduro said he has authorized legal bets with petros. According to him, the Hotel Humboldt will have an international casino and everyone will be able to place bets using the petro.
He went further explains, "You can come to bet. There will be offers, special prices. You buy your petro tokens, you can buy them if you bring yuan, if you bring yen, dollars, euros or any other cryptocurrencies … buy your petros and make your licit bets allowed by the state as contemplated by national laws."
Owing to various sanctions hitting the oil filled country, the current President, Nicolas Maduro created the petro cryptocurrency to evade these sanctions and better position the economy of the state. 
The announcement of President Maduro to open the casino evidently is an attempt to provide more use cases for the petro to improve acceptability amongst the populace and global community. 
This move by the President will most likely fuel the emergence of new casinos across the country since it has been almost a decade casino activities were halted in the embattled state.