Highlights From BAL's Blocktech Women Conference 2019
As it stands Lagos ranks as one of the top cities in the worlds that conduct researches on the internet on the blockchain. This is a result of some of those of these researches. #BWC2019 was a success.
The just-concluded Blocktech Women Conference #BWClagos2019 hosted by Doris Ojuderie of Blockchain Africa Ladies was a major blast. It was one of the first blockchain conferences hosted within the Lagos blockchain community in 2019. The event sought to promote blockchain in areas of awareness among women using Education and life-changing stories of the keynote speakers.
The conference with the theme: THE LOOMING FINANCIAL REVOLUTION; AN ENGINE FOR SOCIAL TRANQUIL had speakers from The United Kingdom, United States, Canada, Abuja and was attended by participants both locally based and those who came from neighbouring cities within Nigeria from different walks of life – some of which had no prior knowledge of the Blockchain Technology.
The conference schedule featured activities from Panel sessions (Why Arent There More Women in Blockchain and What Are The Future Trends of Blockchain and Cryptocurrencies) to Training sessions( Crypto Trading Live, Programming skills and language, Entrepreneurship a Longrich Presentation). It also had a well-packaged workshop which gave participants practical knowledge to understanding blockchain and decentralization concepts.
The support from different blockchain communities for the lady-driven blocktech conference was second to none. Among many sponsors were Beepmagnet International Group – initiators of the sisiBox project, KubitX – Africa's leading exchange built by Africans and for African, SiBAN – Nigeria's Blockchain Stakeholders Association saddled with the task to self-regulate the industry within Nigeria, Dash Nigeria, Veritaseum Gold Platform built on the Blockchain, Nepsium – a swift crypto exchange platform and lots more.
Media practitioners were also represented in the conference, strategically to take feedback from attendees on the experience and delivery. e-blockbuzz, Zilla, Digivation, ADMP and Cryptotv Plus had more than enough content to share with their communities in the coming weeks.
As it stands Lagos ranks as one of the top cities in the worlds that conduct researches on the internet on the blockchain.
It is exciting to see women take the lead in the blockchain and if we must see blockchain penetrate the grassroots, we need more women in the space as they are the best educators, natural builders and great influencers of the future.
Find the summary of the events in Pictures as put together by Cryptotvplus.
For full event coverage of your Blockchain event, Contact us.
What Coinbase Visa Supported Debit Cards Means for Mass Crypto Adoption Drive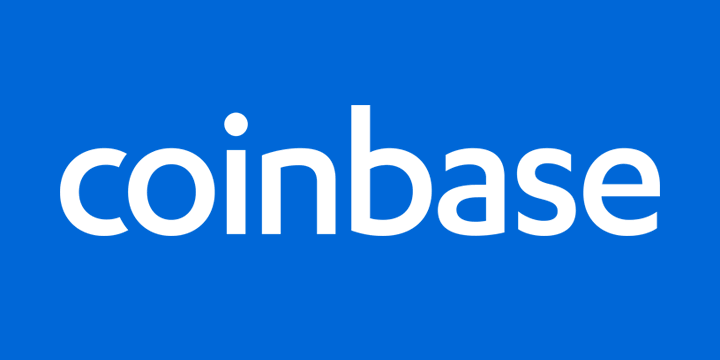 US cryptocurrency exchange company Coinbase has reportedly acquired the principal membership status of financial services giant, Visa to issue visa supported debit cards to users.
The membership status was officially granted to the exchange operator in December last year but revealed recently making Coinbase the first cryptocurrency company to be awarded such a membership. And having the power to issue debit cards for other firms including cryptocurrency firms.
This debit card will allow users to spend cryptocurrencies such as Bitcoin, Ether and XRP anywhere Visa is accepted. The principal membership status allows Coinbase to bypass middlemen that would normally make the use of the product costlier. As Feroz Zeeshan said, the "Direct membership allows us to take control of our issuing program"
Challenges using crypto for payments
Cryptocurrencies have been seeing increasing levels of interest globally both from ordinary citizens to corporations and governments. However the uniqueness cryptocurrency features, most especially its cross border nature that citizens of countries with unstable financial and monetary system appreciates deeply, the daily use of cryptocurrencies for minute expenditures has always been a challenge.
This challenges which are due to transactions done in isolation (without having to go through legacy financial systems) thus causing slow processing, the global level of appreciation of crypto's uniqueness, trust, transactional cost etc, has significantly impacted the growth in the use of cryptocurrency for daily engagements.
This was explicitly stated by the CEO of Coinbase UK, Zeeshan Feroz who said
"Your Bitcoin holdings have never been liquid because you have to sell them, you have to go through a process, withdraw the money, and then spend it. It's never been an instant, "Oh, I'll buy this cup of coffee with bitcoin,".
"What the card is trying to change is the mindset that crypto is tucked away, takes two days to access, and can actually now be spent in real time."
Though Coinbase has revealed the card will not be available for US users, it will be available for others such as users in 29 countries including Estonia, Denmark, France, Ireland, Italy etc. It opens up a whole new way of using digital currencies for daily expenditures. Below are some of the ways it will have impact on crypto adoption.
Super fast transactions
The membership status obtained by Coinbase allows it to issue cards that users can use and enjoy instant settlements.
With the swipe of the card, users will be able to pay with supported cryptocurrencies without having to first convert to their local currencies as is currently obtainable globally.
Convenience and accessibility
Cryptocurrencies are true global currencies yet, its global nature suffers certain setbacks. The ease and convenience of using cryptocurrency in foreign markets though possible is not as easy as it seems.
Though regional firms may offer easing services, the Coinbase debit cards awards users the ability make payments globally wherever Visa is supported. This affords users the ability to travel globally even without a bank account and be able to engage in commerce.
Distribution of card offering firms
With the principal membership status, other companies can issue debit cards through Coinbase. This helps to expand the ease of using cryptocurrency in retail transactions by companies in various regions globally.
Cryptocurrency started as an unknown technology but today, it represents a global multi-billion dollar industry growing at an impressive rate. However the limitations, crypto industry have created a name for itself. With various organizations pushing forth the global adoption of cryptocurrency, this current position of Coinbase points to a unique picture. Global cryptocurrency adoption is possible and near.