Highlights From BAL's Blocktech Women Conference 2019
As it stands Lagos ranks as one of the top cities in the worlds that conduct researches on the internet on the blockchain. This is a result of some of those of these researches. #BWC2019 was a success.
The just-concluded Blocktech Women Conference #BWClagos2019 hosted by Doris Ojuderie of Blockchain Africa Ladies was a major blast. It was one of the first blockchain conferences hosted within the Lagos blockchain community in 2019. The event sought to promote blockchain in areas of awareness among women using Education and life-changing stories of the keynote speakers.
The conference with the theme: THE LOOMING FINANCIAL REVOLUTION; AN ENGINE FOR SOCIAL TRANQUIL had speakers from The United Kingdom, United States, Canada, Abuja and was attended by participants both locally based and those who came from neighbouring cities within Nigeria from different walks of life – some of which had no prior knowledge of the Blockchain Technology.
The conference schedule featured activities from Panel sessions (Why Arent There More Women in Blockchain and What Are The Future Trends of Blockchain and Cryptocurrencies) to Training sessions( Crypto Trading Live, Programming skills and language, Entrepreneurship a Longrich Presentation). It also had a well-packaged workshop which gave participants practical knowledge to understanding blockchain and decentralization concepts.
The support from different blockchain communities for the lady-driven blocktech conference was second to none. Among many sponsors were Beepmagnet International Group – initiators of the sisiBox project, KubitX – Africa's leading exchange built by Africans and for African, SiBAN – Nigeria's Blockchain Stakeholders Association saddled with the task to self-regulate the industry within Nigeria, Dash Nigeria, Veritaseum Gold Platform built on the Blockchain, Nepsium – a swift crypto exchange platform and lots more.
Media practitioners were also represented in the conference, strategically to take feedback from attendees on the experience and delivery. e-blockbuzz, Zilla, Digivation, ADMP and Cryptotv Plus had more than enough content to share with their communities in the coming weeks.
As it stands Lagos ranks as one of the top cities in the worlds that conduct researches on the internet on the blockchain.
It is exciting to see women take the lead in the blockchain and if we must see blockchain penetrate the grassroots, we need more women in the space as they are the best educators, natural builders and great influencers of the future.
Find the summary of the events in Pictures as put together by Cryptotvplus.
For full event coverage of your Blockchain event, Contact us.
First of its Kind in Africa: SisiPower to Empower the 'African Sisi' with $1m Entrepreneurial Grants and 150m Anion Sanitary Pads to women and the less privileged girl-child in Africa
Sisipower is committed to positioning the African sisi and equipping HER with one of the most trending innovative skills and technology, which is blockchain.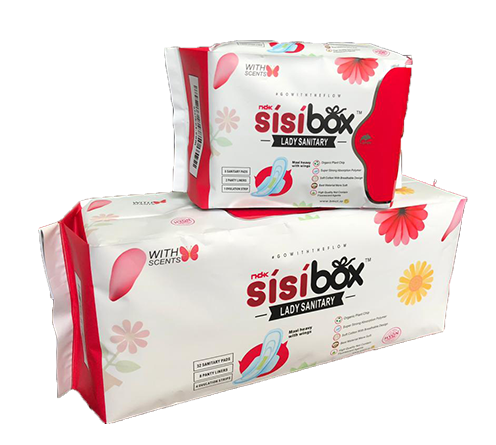 Sanitary pads which is supposed to be readily available and affordable to every girl or young woman in Africa is not. Though we have some sanitary pad brands in the market, it's just that many of these girls and women can't afford to buy and use them for their monthly menstrual circle. In order to get these pads, these young women find themselves in despicable situations where they are forced to have sex with the chemist or shop keepers who sells these items. They are also exposed to having sex with any available male in exchange for sanitary pad. So sad that girls have to sell their dignity just to get a paltry sum of money to care for their monthly period.
It is also not new as research shows that many girls especially in public secondary schools miss class during their menstrual period. They do this as a result of the fear of being shamed by boys and girls alike for the blood stains that reflects at the back of their skirts. Not only that, some of these girls, if at all they try to come, end up using unhygienic materials like dirty clothes or tissue papers. And while they are away from school they miss out on academic lessons which affect their overall academic performance and deny them of better future prospects.
A look at our female prisons wards, tales of woes, agony and pains as another worrisome situation is brewing there. In the prisons, we have a situation where about five female inmates have to share one sanitary pad. Thus exposing them to all manners of highly contagious disease and infection.
Some of these girls and women when interviewed say, "we can't afford to eat three square meals how much more buy a sanitary pad."
In putting an end to this problem which have skipped the eyes of many, BEEP Foundation, a concerned non-governmental organization launches SISI POWER, a campaign to empower indigent women and girls with 1 million Dollars and 150 million sanitary pads across Africa, though starting from Nigeria.
This cash will be given as business grants to indigent women, after proper training. Also, they shall be mentored by successful business women and the foundation to ensure they make better use of the grants given to them.
For girls, they shall have access to free monthly sanitary pad and access to Blockchain Technology, ICT and life skills training which makes it possible for them not to sell themselves short just for sanitary pads. They will be trained in the following areas; Coding, Mobile App Development, Animation, Digital Marketing, Graphic Designs and other relevant courses that ensure for their self-sustenance, productivity.
With this innovative gesture, BEEP Foundation through the launch of Sisi Power has placed itself at the forefront of poverty eradication, entrepreneurial empowerment of Girls and Women in Africa.
The narrative has to change , Sisipower is committed to positioning the African sisi and equipping HER with one of the most trending innovative skills and technology, which is blockchain. SisiPower leads the way in its application of blockchain technology by enabling acceptance of donations in BMCTokens and made provision for acceptance of a smart contract shared Master-Node Equity reward on the blockchain to support and sustain the vision and mission of sisipower.
Sisi Power is an initiative of Beep Foundation, a foundation geared at providing empowerment and innovative development in Africa.
Operations Head Office : 15 Yinusa Adeniji street off Muslim Avenue ikeja lagos Nigeria. www.sisipower.org. Info@sisipower.org.
A few members of the executive team were unveiled at the event.
This launch happened on Saturday, 28th September, 2019, at 10:00am at the ZAAZ Hotels, Ikeja, Lagos.
Find Photos of the event here
Some speakers at the launch of Sisipower.

Founder with Speakers and Ambassadors of SisiPower


Brain Behind the Idea stops for a Pose

Founder with BitFXT Delegation

A pictorial submission of the Sisi power Inauguration powered by Beep foundation

Inauguration Ceremony of the Sisi Power Project. An initiative which seeks to Empower the African Girl Child with innovative Skills that promotes Entrepreneurship.