Is this Banking System Really Helpful?
Have you ever wondered if there is a better way to go about banking in Nigeria? Nathaniel Luz writes to explore the problems in the Banking Sector.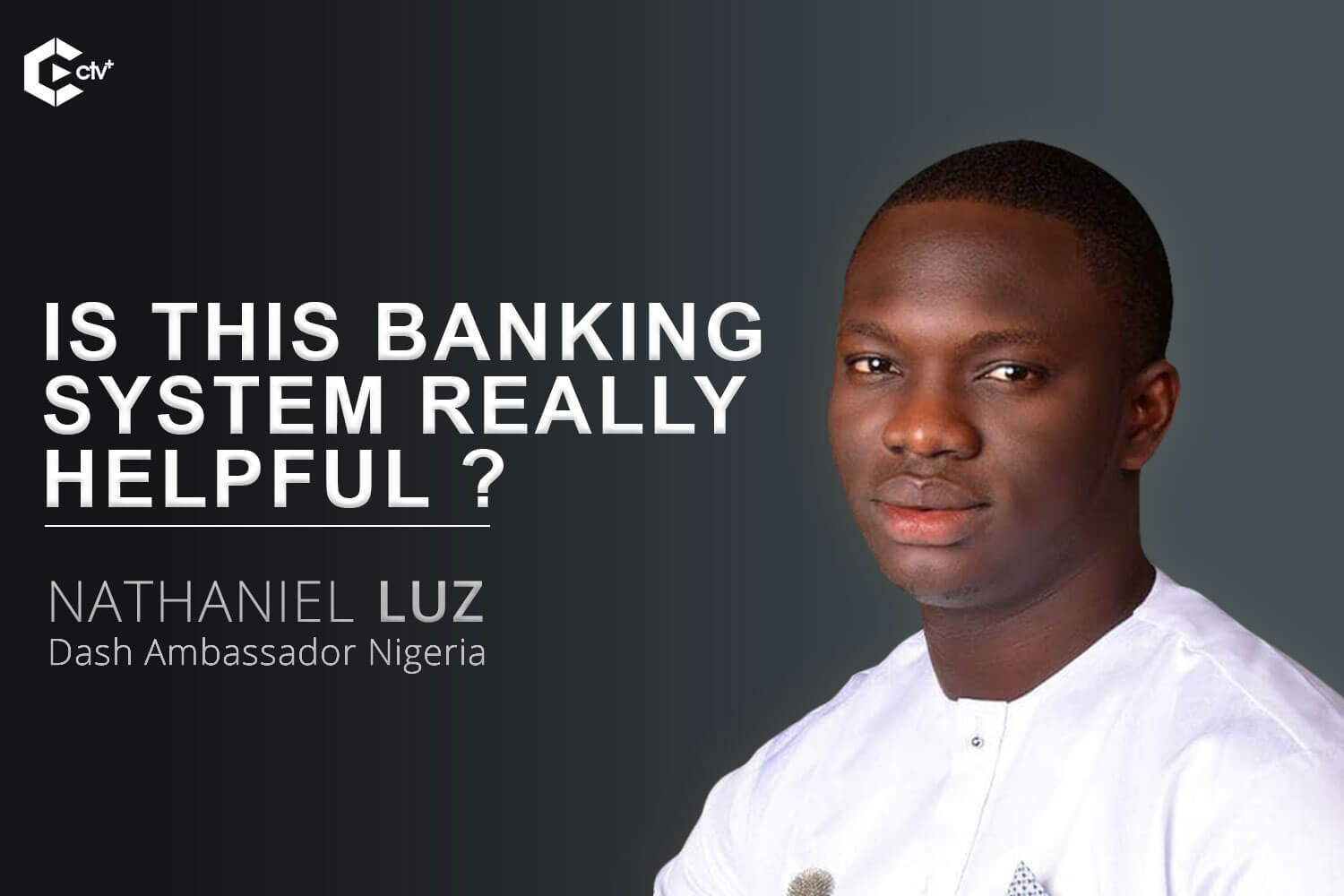 This is perhaps one of the most important questions to be answered today. Do our banks really help us, or do they, in fact, defraud us? This article does not attempt to foster an opinion on the subject; rather, it aims to give substantial evidence on the "what" and "why" of the inadequacies in the banking sector we have today.
People are so uncomfortable with the current banking system seek an alternative.
Here are some of the reasons:
Lack of Transparency to Customers
One fact about banking is that you don't own your money. The bank does! When you save money in the bank, they use it to trade and make more money on successful trades. Unfortunately, they give very little amounts as interest to the real owners of the money who should actually earn a worthy amount as interest.
So, the point is that the bank actually capitalizes on its customers' wealth to build its own wealth. The reason why many seem to care less is that the banking system is backed by the law and the government. Therefore, we have a legal organization, backed by the government, defrauding us to our faces and claiming to serve us.
Transaction Limits
Have you ever been to the bank to withdraw a large sum of money, only for you to be excessively screened? What about this common policy in Nigeria that disallows people from withdrawing more than N100,000 using the ATM?
Imagine you needed a million naira for something really important, and banking services have closed for the day so that you can't withdraw over the counter! How would you feel to learn that some banks limit the amount of money you can transfer to others under the guise of CBN policy?
International restrictions
Sending and receiving money internationally comes with high fees, slow delivery, and several restrictions. Current payment methods are yet to find a way for an efficient, cheap, fast way of international money remittance.
The Paradigm Shift
So many things are wrong with the banking system and people are not getting any more comfortable with being cheated by the banking system. Perhaps, they have come to see it as a
necessary evil which has come to stay. However, there's good news! The majority are already seeking for a more reliable and transparent system.
Another good news is this: there is already a system which aims to transform financial transactions all over the world; it is the blockchain technology. More precisely, Dash — a blockchain network that redefines banking and offers a decentralized banking system that is transparent, reliable and secure.
The Twitter Palaver
In February 2019, there was a trend on Twitter: #EndBankingFraud, where many Nigerians expressed their displeasure about the current banking system. Some of their tweets are written below:
I opted for email alert but GTB keeps charging me for SMS alert. I called their attention to it and they said it was an order from CBN. I wonder why there are options for one to choose from? @segalink #GrossNegligence #EndBankingFraud
Nigerian banks could do better, but then the board of these banks is a bunch of greedy investors and the management can be very unrealistic #EndBankingFraud
Distinguished @GTbank just to let you know you are nest after the "Wild Elephant" falls. Sebi you people charged me N7,198.00 to maintain DollarVISACard that is useless to me in Nigeria abi? Correct. I shall laugh last. #EndBankingFraud #WinterIsComing
These and more are many of the problems that the current banking system poses to us. Clearly, we need a more transparent, decentralized and secure financial system. Dash as a form of money eradicates the possibility of experiencing the problems caused by the current banking system.
Through the #EndBankingFraud trend on Twitter, the awareness of Dash was able to reach over 10,000 people with about 820 persons actively engaged in the trend. It was a big shift towards the use of Dash cryptocurrency. Several people created new wallets and were sent some Dash by ​Dash Nigeria.
It is only a matter of time before Dash becomes a primary means of exchange in Nigeria. How is this possible, you ask? The way a soldier is made ready for war is the way Dash is made ready to become the new money for Nigerians, Africans, and the whole world. Dash promises to offer a better, scalable, secure, fast, and more private banking system.
Nathaniel Luz tweets @nathaniel_luz
Trouble Looming for Bitcoin with Stocks Plunge?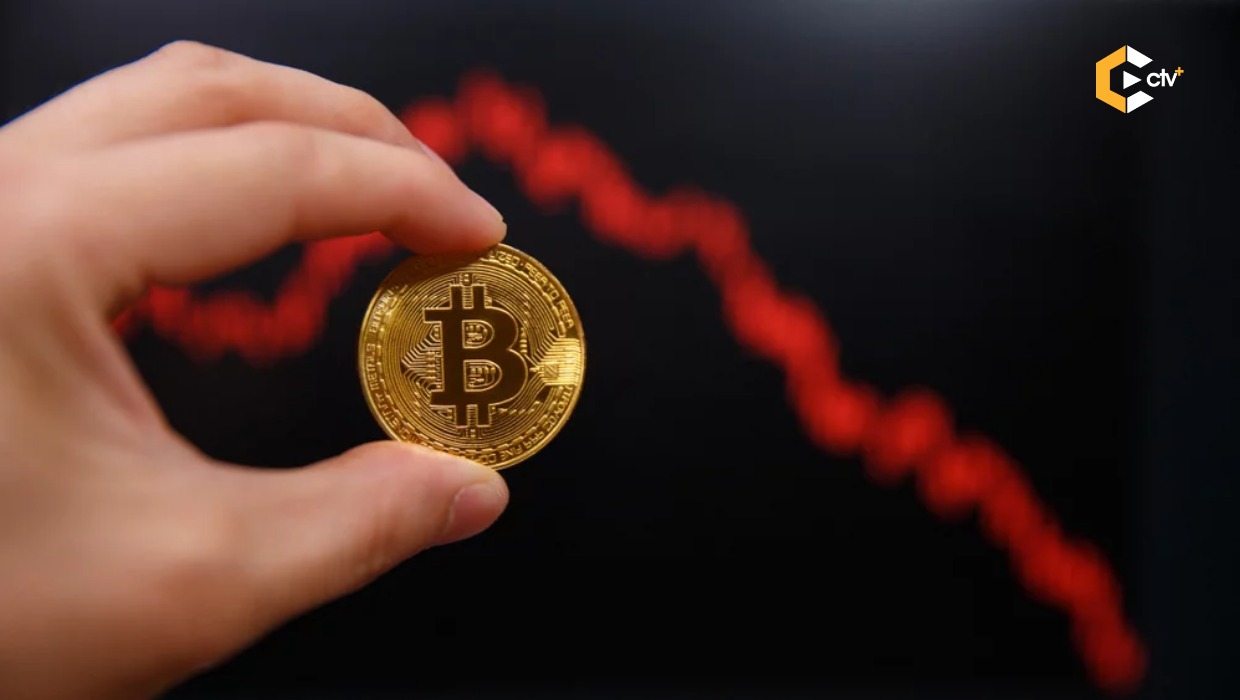 Could bitcoin and other "risk-on" assets be open to a possible plunge alongside the traditional stock market?
With what is happening in the stock market, inferences could easily be drawn that social media (tweets particularly), not only affect the traditional markets but also has real-time effects on digital assets. With a recent revelation from the United States president-Donald Trump, where he makes plans to increase the tariffs on Chinese-made commodities from 10% to 25% in a few days time, global assets like stocks and bitcoin BTC, recorded a minus in the market.
For 10 months, China has been paying Tariffs to the USA of 25% on 50 Billion Dollars of High Tech, and 10% on 200 Billion Dollars of other goods. These payments are partially responsible for our great economic results. The 10% will go up to 25% on Friday. 325 Billions Dollars….

— Donald J. Trump (@realDonaldTrump) May 5, 2019
Bitcoin Records Slight Dip with Trumps Chinese Tariff Statements.
While many will argue that President Trump's intentions had a good possible economic result, the stock market took the news quite badly. As at 1 pm today, Futures for the S&p 500 were 1.75% down and this would invariably mean an open red. More so, as of the time of compiling this article, there exists a whopping drop for the SSE Composite Index of about 5.35%, which means the loss of billions of dollars in less than 24 hours.
Just as we mentioned earlier, bitcoin also recorded some losses alongside its counterparts in the traditional exchanges. this was pointed out by a crypto trader who saw this trend as the Monday Asian market opened. In this trading path, BTC fell in indicating a negative reaction to the tariff threat of the U.S. President.
If we argue that BTC price loss could be coincidental, we might also need to take a look at a similar situation where BTC lost almost the same value to the Hang Sang withing the same time frame. This is yet another proof to show that though BTC is sadly still vulnerable, it also now responds to market forces.
Market participants continue to view Bitcoin as a risk-on asset.

Sunday evening's sell-off occurred simultaneously with the Hang Seng's precipitous 3.4% drop at the open following Trump's new tariff salvo. pic.twitter.com/Oa9RiVXuRg

— Light (@LightCrypto) May 6, 2019
More insights show that cryptocurrencies are risk-on and this means that investors in these areas are particularly interested in markets trending higher.
Crypto is a risk asset. Global capital flows matter. pic.twitter.com/giZ186F4kc

— Travis Kling (@Travis_Kling) April 30, 2019
Bitcoin To Become Safe Heaven As Digital Gold
From all the information provided above, it is clear that bitcoin maybe conforming to traditional markets' risk-on assets after all.
Many might not have heard already, but bitcoin, alongside all other cryptocurrencies, have been disregarded an in fact touted as an uncorrelated asset. Check this out in the CNBC interview a few months ago where Anthony Pompliano of Morgan Creek mentioned that the correlation between BTC and the S&P (SPX) was practically non-existent. A confirmation was put forth by Three Arrows Capital's Su Zhu, showing that given "high prices and low prices, high volatility and low volatility, the correlation between the aforementioned assets is still near-zero.
All of the correlations confirmed this Monday, have gone to validate the John Normand theory that gold remains a better safe haven or hedge against downturns than Bitcoin. John is the Head of JP Morgans's cross-asset management arm.
According to optimists, Max Keiser's explanation of a possible break-even for the digital asset class is a thread strong enough to hold onto. Max is of the opinion that BTC will eventually become a "risk-off" asset, hinting at a few characteristics that make it a form tradeable money.
Amongst many reasons for his belief are that BTC is a non-sovereign, decentralized, censorship-resistant and easily- transferable asset that is deliberately scarce and is not controlled by the whims of central banks and the various existing financial institutions.
The market and consumers alike may need a bit of a nudge in the right direction to truly comprehend this fact, and this is predicted to come from the impending financial crisis which experts say is much around the corner.
Have your say in our comments section below.