Is this Banking System Really Helpful?
Have you ever wondered if there is a better way to go about banking in Nigeria? Nathaniel Luz writes to explore the problems in the Banking Sector.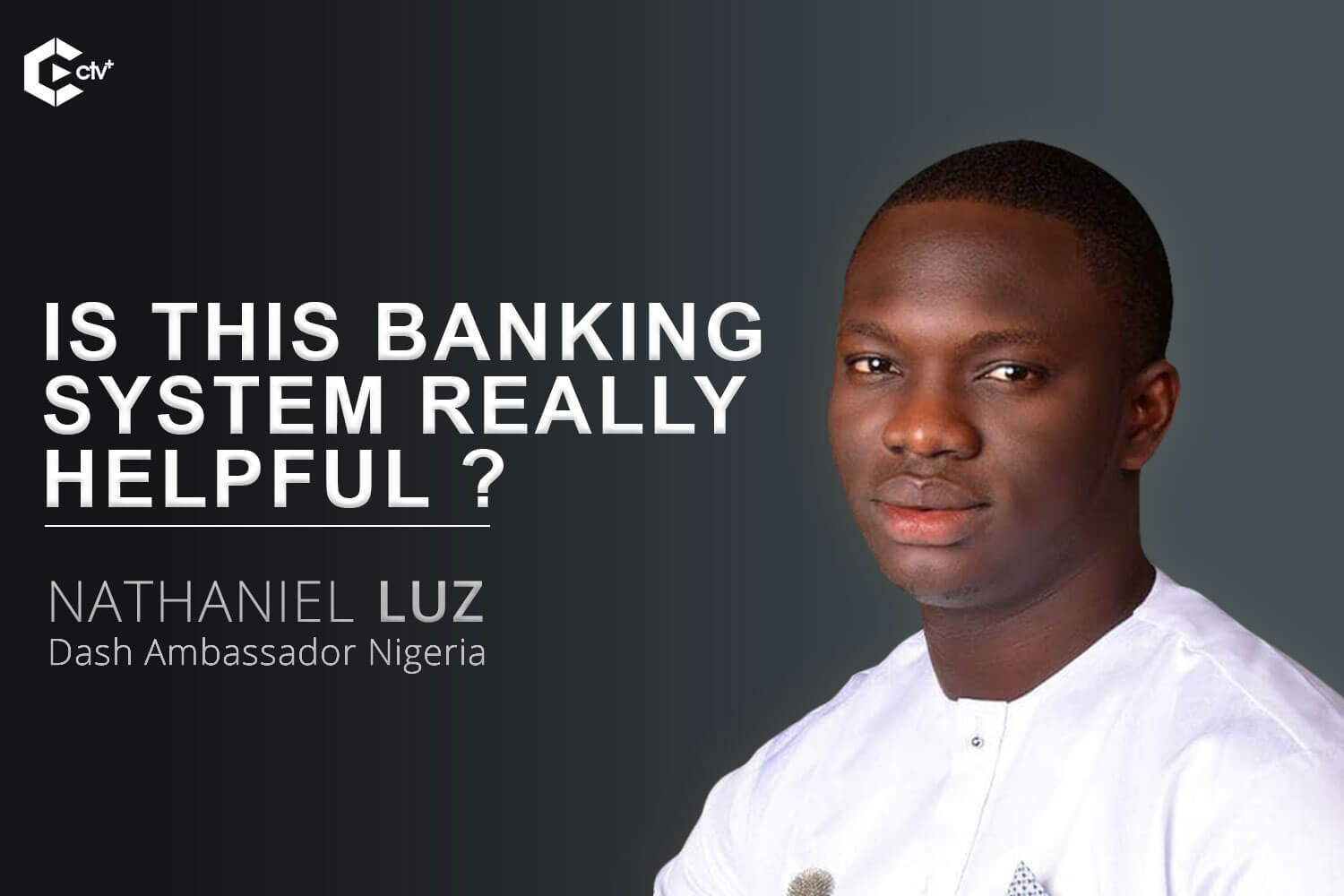 This is perhaps one of the most important questions to be answered today. Do our banks really help us, or do they, in fact, defraud us? This article does not attempt to foster an opinion on the subject; rather, it aims to give substantial evidence on the "what" and "why" of the inadequacies in the banking sector we have today.
People are so uncomfortable with the current banking system seek an alternative.
Here are some of the reasons:
Lack of Transparency to Customers
One fact about banking is that you don't own your money. The bank does! When you save money in the bank, they use it to trade and make more money on successful trades. Unfortunately, they give very little amounts as interest to the real owners of the money who should actually earn a worthy amount as interest.
So, the point is that the bank actually capitalizes on its customers' wealth to build its own wealth. The reason why many seem to care less is that the banking system is backed by the law and the government. Therefore, we have a legal organization, backed by the government, defrauding us to our faces and claiming to serve us.
Transaction Limits
Have you ever been to the bank to withdraw a large sum of money, only for you to be excessively screened? What about this common policy in Nigeria that disallows people from withdrawing more than N100,000 using the ATM?
Imagine you needed a million naira for something really important, and banking services have closed for the day so that you can't withdraw over the counter! How would you feel to learn that some banks limit the amount of money you can transfer to others under the guise of CBN policy?
International restrictions
Sending and receiving money internationally comes with high fees, slow delivery, and several restrictions. Current payment methods are yet to find a way for an efficient, cheap, fast way of international money remittance.
The Paradigm Shift
So many things are wrong with the banking system and people are not getting any more comfortable with being cheated by the banking system. Perhaps, they have come to see it as a
necessary evil which has come to stay. However, there's good news! The majority are already seeking for a more reliable and transparent system.
Another good news is this: there is already a system which aims to transform financial transactions all over the world; it is the blockchain technology. More precisely, Dash — a blockchain network that redefines banking and offers a decentralized banking system that is transparent, reliable and secure.
The Twitter Palaver
In February 2019, there was a trend on Twitter: #EndBankingFraud, where many Nigerians expressed their displeasure about the current banking system. Some of their tweets are written below:
I opted for email alert but GTB keeps charging me for SMS alert. I called their attention to it and they said it was an order from CBN. I wonder why there are options for one to choose from? @segalink #GrossNegligence #EndBankingFraud
Nigerian banks could do better, but then the board of these banks is a bunch of greedy investors and the management can be very unrealistic #EndBankingFraud
Distinguished @GTbank just to let you know you are nest after the "Wild Elephant" falls. Sebi you people charged me N7,198.00 to maintain DollarVISACard that is useless to me in Nigeria abi? Correct. I shall laugh last. #EndBankingFraud #WinterIsComing
These and more are many of the problems that the current banking system poses to us. Clearly, we need a more transparent, decentralized and secure financial system. Dash as a form of money eradicates the possibility of experiencing the problems caused by the current banking system.
Through the #EndBankingFraud trend on Twitter, the awareness of Dash was able to reach over 10,000 people with about 820 persons actively engaged in the trend. It was a big shift towards the use of Dash cryptocurrency. Several people created new wallets and were sent some Dash by ​Dash Nigeria.
It is only a matter of time before Dash becomes a primary means of exchange in Nigeria. How is this possible, you ask? The way a soldier is made ready for war is the way Dash is made ready to become the new money for Nigerians, Africans, and the whole world. Dash promises to offer a better, scalable, secure, fast, and more private banking system.
Nathaniel Luz tweets @nathaniel_luz
Block.one Offers Early Backers a 6567% ROI Buyout Option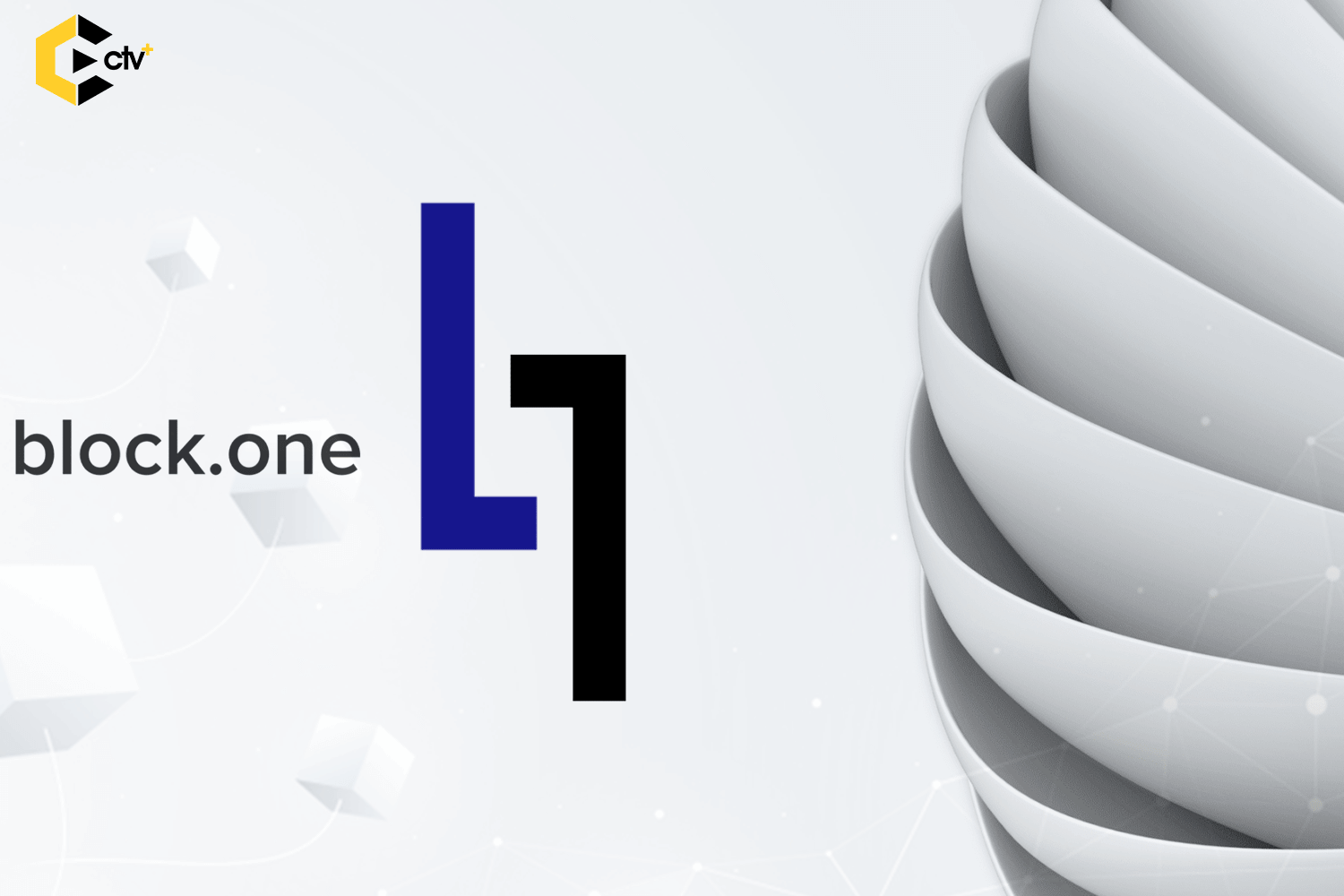 Block.one, the Cayman Islands-registered firm which is behind the world's largest ICO till date, $4 billion EOS software has recently sent out an email to early backers stating its intention to buy back some portion of its shares giving them a whopping 6567% ROI in less than 3 years according to a Bloomberg report.
In July of 2018, billionaire investor Peter Thiel invested into Block.one joining the like of Alan Howard and Louis Baycon who were early backers of the startup since 2017. These investors are faced with the mouthwatering option of either liquidating their shares of the company and cashing out huge gains or remaining with them.
Block.one in a March 19 e-mail to shareholders seeks to rein in external ownership of its equity by offering a $1,500 per share as compared to the $22 per share seed round. When asked about this move, a spokeswoman of the company merely said the company intends to use proceeds it generated from token sales to expand its resources while building its business strong clearly dodging the main question asked.
According to an email circulated to its investors, by February 2019, Block.one was valued at $3 billion as compared to $40 million during its seed round in 2017. And unaware to most of the public, it holds as much as $2.2 billion in U.S. government bonds as compared to the jurisdiction it is registered in the Cayman Islands.
Block.one had faced serious criticisms from industry stakeholders with many labeling it a shady enterprise that certainly didn't need as much as $4 billion to launch a decentralized software. One of such critics is Richard Burton, San Francisco-based founder of Balance.io, a blockchain company that designs applications for open source financial products, he has once said
They designed a very clever mechanism to hoover up as much capital as possible,
He continued by saying,
Bitcoin was started on a shoestring and Ethereum raised just a few million dollars, which goes to show you don't need anything like the money Block.one raised to launch and scale a successful network. It should be beholden on them to explain why they needed that much and what they are doing with it.
Brendan Blumer, the young CEO of Block.one however disagrees with such critics as he made his stance known in a Bloomberg interview in November of 2018, saying
too much transparency into everything that we are doing on an ongoing basis can actually take away a lot of the competitive advantage when we're trying to put out new types of technology
clearly knocking off the argument of critics who demand squeaky clean transparency after raising so many funds.
When asked if they were willing to take up the buyback offer, Bacon and Howard declined to comment while Thiel ignored numerous messages sent to him privately, sources reported. On the other hand, early backer, Christian Angermayer made his stance known. He had this to say,
Block.one is one of the most promising and best-positioned companies in the blockchain industry, and its success story is just beginning,
Recall that Mike Novogratz had earlier liquidated his stakes in the firm and realizing as much as 123% in returns valued at up to $71.2 million in the transaction.
Although Block.one which holds up to 140,000 units of bitcoin as assets, cited extreme volatility as a major factor that impacted its valuation clearly halving its holdings valued at around $1 billion, which has since been recovered in the recent bitcoin really, it is looking promising and sure has the likes of Peter Thiel happy at any of the option it decides to pursue.