Bitcoin Payments on Amazon Now Possible via Moon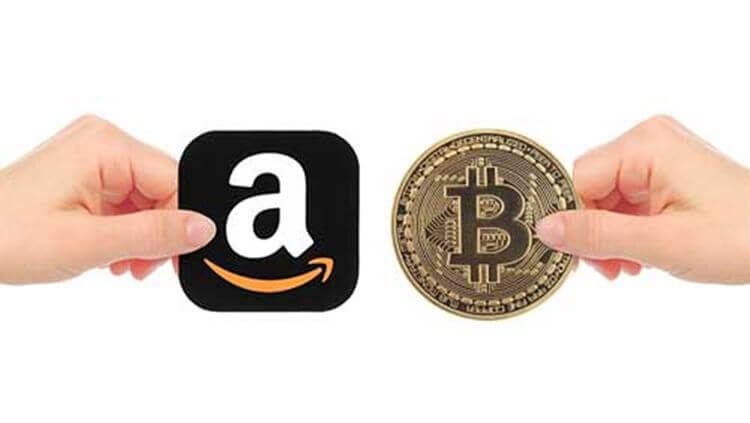 Do you know that bitcoin can now be used as payment on Amazon? This is made possible by the innovation of Moon using the Lightning Network.
As announced by Moon earlier this week, the crypto payment processor initiative will enable users with a lightening wallet to utilize Moon's latest browser extension to pay for products on e-commerce sites such as Amazon by connecting the browser extension to the Coinbase exchange account.
According to Ken Kruger – Moon CEO
The extension will pop up a QR code and it will have the lightning invoice, which you could also copy and paste if you can't use the QR code for some reason. And you'll be able to pay with your favourite lightning wallet.
It is not clear if Amazon fully backed the initiative. However, it has been tested to be fully operational using the specified Coinbase exchange. A further inquiry into the simple working process of the conversion of the bitcoin cryptocurrency to fiat (which is the generally accepted payment) for Amazon merchants has proven to be more private than expected- as no financial institution has accepted to be in charge of this.
However, Kruger stated that by 2020, the Lightning-enabled feature is expected to work on an e-commerce site. Whether that platform accepts Bitcoin directly or not, does not matter. Currently, users spend their crypto from their wallet on Amazon, via the plugin.
This good news is sure to launch on Wednesday 24th April 2019, and it will be on a Chrome web browser.
Speaking about Integration, Kruger said that VISA and Mastercard partnered to make integration work, and so they are going to earn a percentage equivalent to plastic cards on every transaction on the network.
In his words;
There's no direct merchant integration. However, we're integrating with the Visa and Mastercard network and we get a cut of the interchange fees that merchants pay every time they receive a credit card transaction.
While many argue that its a step in the right direction for Bitcoin and blockchain Adoption, others are still on the sidelines to see how it pans out in the long run.
#cryptocurrency is winter-proof #GoT #PayWithMoon #PayWithCrypto pic.twitter.com/yupZ3Uj9Md

— paywithmoon (@paywithmoon) April 15, 2019
About Moon Company
Moon is a crypto payment processing company set up in New York last year. Its staff includes only three people with just $100,000 invested by the Entrepreneurs Roundtable Accelerator. she is planning to run a Series A in 2019 together with learning users' behavior for building its activity'
Moon browser is currently available on Chrome Browser, Brave browser, and Opera.
It is not out of place to say that the company is set to initiate support for other major retail stores like eBay, Dominos, Aliexpress Target And Etsy.
Adoption is on a steady rise in Asia in the transportation sector, in Europe in areas of remittances and insurance while in Africa, we still ask questions like "can you receive your payments in Cryptocurrency?" However, Could these moves from Moon and others be responsible for the recent bitcoin price rise?
Disclaimer:
The Information provided on the website is designed to provide helpful information regarding cryptocurrency subjects. The content is not meant to be used, nor should it be used as a basis, foundational knowledge or prerequisite for decision making regards trading. Always do your own research and due diligence before placing a trade. We are not liable for any outcome based on any content found on the site.
Bitcoin payments on amazon now possible
What Coinbase Visa Supported Debit Cards Means for Mass Crypto Adoption Drive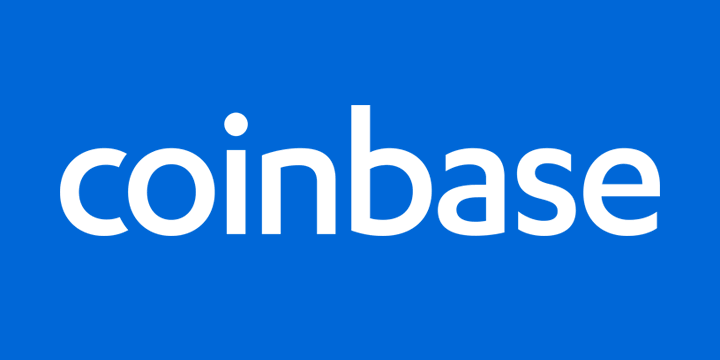 US cryptocurrency exchange company Coinbase has reportedly acquired the principal membership status of financial services giant, Visa to issue visa supported debit cards to users.
The membership status was officially granted to the exchange operator in December last year but revealed recently making Coinbase the first cryptocurrency company to be awarded such a membership. And having the power to issue debit cards for other firms including cryptocurrency firms.
This debit card will allow users to spend cryptocurrencies such as Bitcoin, Ether and XRP anywhere Visa is accepted. The principal membership status allows Coinbase to bypass middlemen that would normally make the use of the product costlier. As Feroz Zeeshan said, the "Direct membership allows us to take control of our issuing program"
Challenges using crypto for payments
Cryptocurrencies have been seeing increasing levels of interest globally both from ordinary citizens to corporations and governments. However the uniqueness cryptocurrency features, most especially its cross border nature that citizens of countries with unstable financial and monetary system appreciates deeply, the daily use of cryptocurrencies for minute expenditures has always been a challenge.
This challenges which are due to transactions done in isolation (without having to go through legacy financial systems) thus causing slow processing, the global level of appreciation of crypto's uniqueness, trust, transactional cost etc, has significantly impacted the growth in the use of cryptocurrency for daily engagements.
This was explicitly stated by the CEO of Coinbase UK, Zeeshan Feroz who said
"Your Bitcoin holdings have never been liquid because you have to sell them, you have to go through a process, withdraw the money, and then spend it. It's never been an instant, "Oh, I'll buy this cup of coffee with bitcoin,".
"What the card is trying to change is the mindset that crypto is tucked away, takes two days to access, and can actually now be spent in real time."
Though Coinbase has revealed the card will not be available for US users, it will be available for others such as users in 29 countries including Estonia, Denmark, France, Ireland, Italy etc. It opens up a whole new way of using digital currencies for daily expenditures. Below are some of the ways it will have impact on crypto adoption.
Super fast transactions
The membership status obtained by Coinbase allows it to issue cards that users can use and enjoy instant settlements.
With the swipe of the card, users will be able to pay with supported cryptocurrencies without having to first convert to their local currencies as is currently obtainable globally.
Convenience and accessibility
Cryptocurrencies are true global currencies yet, its global nature suffers certain setbacks. The ease and convenience of using cryptocurrency in foreign markets though possible is not as easy as it seems.
Though regional firms may offer easing services, the Coinbase debit cards awards users the ability make payments globally wherever Visa is supported. This affords users the ability to travel globally even without a bank account and be able to engage in commerce.
Distribution of card offering firms
With the principal membership status, other companies can issue debit cards through Coinbase. This helps to expand the ease of using cryptocurrency in retail transactions by companies in various regions globally.
Cryptocurrency started as an unknown technology but today, it represents a global multi-billion dollar industry growing at an impressive rate. However the limitations, crypto industry have created a name for itself. With various organizations pushing forth the global adoption of cryptocurrency, this current position of Coinbase points to a unique picture. Global cryptocurrency adoption is possible and near.