Bitcoin Payments on Amazon Now Possible via Moon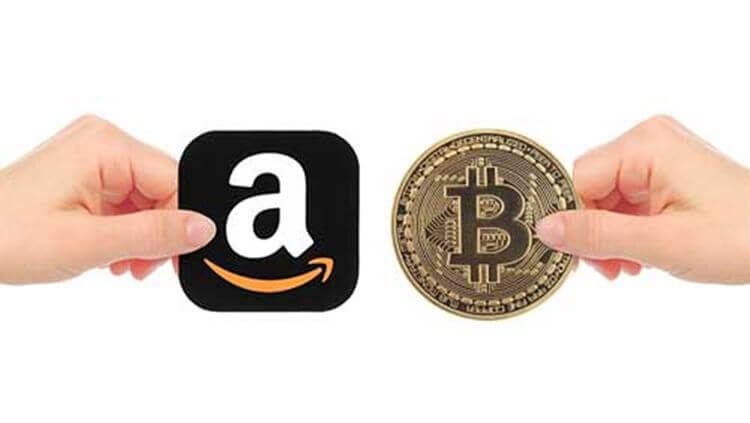 Do you know that bitcoin can now be used as payment on Amazon? This is made possible by the innovation of Moon using the Lightning Network.
As announced by Moon earlier this week, the crypto payment processor initiative will enable users with a lightening wallet to utilize Moon's latest browser extension to pay for products on e-commerce sites such as Amazon by connecting the browser extension to the Coinbase exchange account.
According to Ken Kruger – Moon CEO
The extension will pop up a QR code and it will have the lightning invoice, which you could also copy and paste if you can't use the QR code for some reason. And you'll be able to pay with your favourite lightning wallet.
It is not clear if Amazon fully backed the initiative. However, it has been tested to be fully operational using the specified Coinbase exchange. A further inquiry into the simple working process of the conversion of the bitcoin cryptocurrency to fiat (which is the generally accepted payment) for Amazon merchants has proven to be more private than expected- as no financial institution has accepted to be in charge of this.
However, Kruger stated that by 2020, the Lightning-enabled feature is expected to work on an e-commerce site. Whether that platform accepts Bitcoin directly or not, does not matter. Currently, users spend their crypto from their wallet on Amazon, via the plugin.
This good news is sure to launch on Wednesday 24th April 2019, and it will be on a Chrome web browser.
Speaking about Integration, Kruger said that VISA and Mastercard partnered to make integration work, and so they are going to earn a percentage equivalent to plastic cards on every transaction on the network.
In his words;
There's no direct merchant integration. However, we're integrating with the Visa and Mastercard network and we get a cut of the interchange fees that merchants pay every time they receive a credit card transaction.
While many argue that its a step in the right direction for Bitcoin and blockchain Adoption, others are still on the sidelines to see how it pans out in the long run.
#cryptocurrency is winter-proof #GoT #PayWithMoon #PayWithCrypto pic.twitter.com/yupZ3Uj9Md

— paywithmoon (@paywithmoon) April 15, 2019
About Moon Company
Moon is a crypto payment processing company set up in New York last year. Its staff includes only three people with just $100,000 invested by the Entrepreneurs Roundtable Accelerator. she is planning to run a Series A in 2019 together with learning users' behavior for building its activity'
Moon browser is currently available on Chrome Browser, Brave browser, and Opera.
It is not out of place to say that the company is set to initiate support for other major retail stores like eBay, Dominos, Aliexpress Target And Etsy.
Adoption is on a steady rise in Asia in the transportation sector, in Europe in areas of remittances and insurance while in Africa, we still ask questions like "can you receive your payments in Cryptocurrency?" However, Could these moves from Moon and others be responsible for the recent bitcoin price rise?
Disclaimer:
The Information provided on the website is designed to provide helpful information regarding cryptocurrency subjects. The content is not meant to be used, nor should it be used as a basis, foundational knowledge or prerequisite for decision making regards trading. Always do your own research and due diligence before placing a trade. We are not liable for any outcome based on any content found on the site.
Bitcoin payments on amazon now possible
Bitcoin Pizza Day, We've Come a Long Way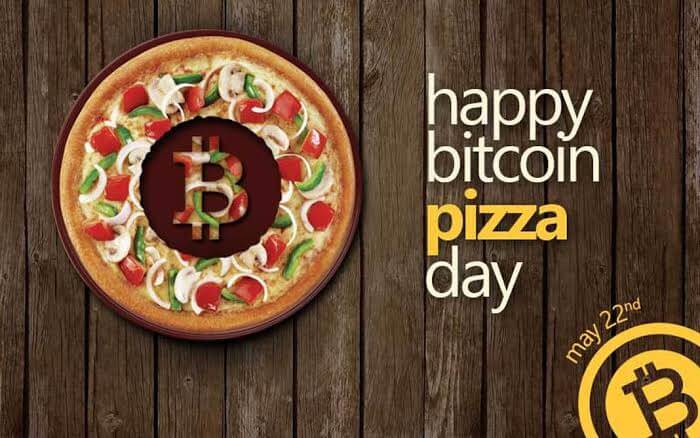 Pizza is well known all over the world the juicy cheesy meal has won many a heart. Bitcoin, on the other hand, is also breaking boundaries. The story of Bitcoin Pizza Day begins on May 22, 2010. It isn't just a story of how one man bought a pizza for 10000 Bitcoin, it is a story of Bitcoin adoption.
Nine years ago, Laszlo Hanyecz traded 10,000 BTC for Pizza and has since been known as the Bitcoin Pizza guy. At that time one BTC was less than a dollar, but today, it is worth over a $7,000. Laszlo Hanyecz had announced on the bitcointalk forum that he was willing to pay 10,000 Bitcoins for the delivery of two Papa John's pizzas. He wrote on the platform,
"I'll pay 10,000 bitcoins for a couple of pizzas.. like maybe 2 large ones so I have some left over for the next day."
At that time, all Hanyecz, a software engineer from Florida wanted was to get Pizza in exchange of BTC. Pretty soon, a British man took up Hanyecz's offer. He offered to get the two pizzas for him at the price of $25 a piece. It was quite a bargain because at that time 10,000 Bitcoins were worth around $41. Nine months after exchanging his BTC for Pizza, Bitcoin became equal with the U.S. dollar, which means the two pizzas were now worth $10,000. Today, the price of one BTC is worth $7918.69 as at the time of writing.
While it is easy to make speculations as to why Hanyecz was willing to part with his digital currencies for Pizza, we cannot deny that he has made a contribution to adoption. It is important to note that the Bitcoin Pizza story is the first known real-world bitcoin transaction. Hanyecz claims that buying the pizza helped legitimize BTC. And although he doesn't think about how wealthy he could have been if he had held onto his coins he doesn't regret it. He claims that he is proud to have been a backer of Bitcoin and a proponent of its use in the real world.  
Today, Bitcoin use has exceed pizza purchase. Bitcoin and other altcoins can be used for varied purposes. A lot of businesses have adopted digital currencies as a means of transacting since the Bitcoin boom of 2017. You can now purchase a house with bitcoin and even receive your salary in Bitcoin. Today, May 22 has been named Bitcoin Pizza Day. In celebration of the day, crypto companies such as Huobi are celebrating Bitcoin pizza day with special offerings for their users.
Can you spend 10,000 BTC on Pizza? Share your thoughts with us in the comment section below.