JR East Plans to Accept Crypto Payments from Japanese Rail Commuters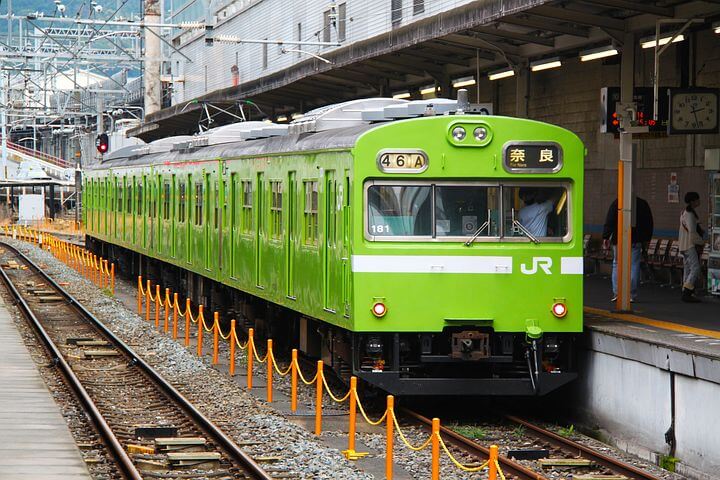 Japan is going the crypto way as the IIJ, Internet Initiative Japan, a well-known cloud service provider, has just signed an agreement with the East Japan Railway Company(JR East).
Founded in 1922 by koichi Suzuki, the IIJ will be working on a project that will allow passengers to facilitate their ticket payments at a number of stations and kiosks using alt-assets such as BTC, ETH and suchlike.
The  spokesperson for IIJ had stated that JR East could start accepting crypto payments as early as June 2019— given that everything goes according to plan. Payments will most likely be made possible via JR East's 'Suica smart cards' as well as the firm's native smartphone app.
Customers will be able to pay in cryptocurrencies with their Suica smartcard, which will be made possible through the wholesome channel of DeCurret virtual currency exchange and IIJ's expertise in connectivity and network-related services.
It will be very good to note that it is being nicely estimated that a total of 75 million Suica cards are currently in circulation within Japan. But the more good news is that it is not just restricted to travellers since owners can even use them at a number of convenience stores that are spread out across the country.
it should be mentioned that a report released by Nikkei recently indicates that another big-name firm called Mizuho too is set to begin a pilot on the new IIJ-JR East platform later this month.
In accordance with the words of the spokesperson for the firm, Mizuho is presently looking to permit a select few customers to make Suica payments using J Coin— the company's native crypto offering whose value is pegged to the Yen in a ratio of 1:1.
The Managing Executive Officer of JR East, Shinobu Noguchi, said in a statement as one Japanese crypto news outlet  noted:
"JR East's Suica operates the same settlement business, and is in a position to invest in Dikalet, and is highly expected to develop its services to create a payment infrastructure based on transport infrastructure. We started by charging and using cash, which is a general-purpose payment method, but I think that it will change greatly as the current of 'cashless' flows."
Notably, the cryptocurrencies that are currently supported by DeCurret include: Bitcoin (BTC), Bitcoin Cash (BCH), Litecoin (LTC), and Ripple (XRP). Ethereum (ETH) is likely to be supported this summer. Consequently, it is very possible that the Suica smartcards will support payments in all or some of these cryptos.
Italian Football Club Juventus Now Has Its own Crypto Token $JUV. 
Italian football Club Juventus has partnered with sports focused blockchain firm Socios.com to launch a cryptocurrency token $JUV.
Socios.com is the world's first blockchain-based fan voting and rewards platform. A tokenized voting platform that gives fans the power to crowd-manage their favorite sports teams.
The token which football fans can purchase via the Social' App grants holders the right to vote on certain club decisions and earn rewards.
In sport focused token offering 'Fan Token Offering FTO™, a significant number of the 20,000,000 total supply the JUV token is already available for sale to interested fans.
Giorgio Ricci, Chief Revenue Officer of Juventus speaking on the development said;
"We are proud to be the first Club to be activated by Socios.com on its platform, inaugurating a new way to interact with our fans around the world".
The price of $JUV will fluctuate according to supply and demand once the marketplace feature is launched, and Fan Tokens can be traded by fans on exchanges.
Alexandre Dreyfus, the founder and CEO of Socios.com who also commented on the partnership between both organizations said;
"99.9% of sports fans are not in the city/country of the team they are supporting. We created these fungible fans tokens to allow fans to have an influence over some fan-based initiatives".
$JUV is currently priced at around €2 (~$2.2) apiece. A limited number of these tokens are also available for free via Socios app's Augmented Reality feature, Token Hunt.
According to Socios.com, it also has other clubs that are ready to join its platform and six are already lined up for tokenization by Q1 2020.
These include Paris Saint-Germain (PSG) and Atlético de Madrid (tokens for which will be launched in late January); West Ham United, Galatasaray and A.S. Roma (in February) and esports provider OG (in March), per the announcement.
The Socios app is available to download for Android and iOS users can apply for a beta version of the app.