JR East Plans to Accept Crypto Payments from Japanese Rail Commuters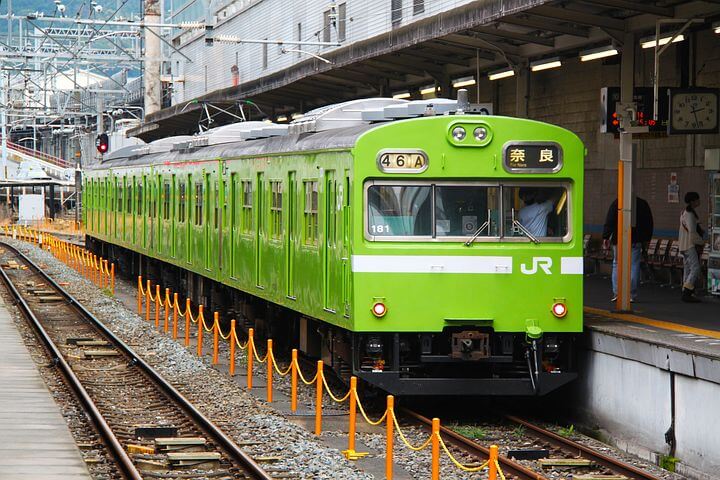 Japan is going the crypto way as the IIJ, Internet Initiative Japan, a well-known cloud service provider, has just signed an agreement with the East Japan Railway Company(JR East).
Founded in 1922 by koichi Suzuki, the IIJ will be working on a project that will allow passengers to facilitate their ticket payments at a number of stations and kiosks using alt-assets such as BTC, ETH and suchlike.
The  spokesperson for IIJ had stated that JR East could start accepting crypto payments as early as June 2019— given that everything goes according to plan. Payments will most likely be made possible via JR East's 'Suica smart cards' as well as the firm's native smartphone app.
Customers will be able to pay in cryptocurrencies with their Suica smartcard, which will be made possible through the wholesome channel of DeCurret virtual currency exchange and IIJ's expertise in connectivity and network-related services.
It will be very good to note that it is being nicely estimated that a total of 75 million Suica cards are currently in circulation within Japan. But the more good news is that it is not just restricted to travellers since owners can even use them at a number of convenience stores that are spread out across the country.
it should be mentioned that a report released by Nikkei recently indicates that another big-name firm called Mizuho too is set to begin a pilot on the new IIJ-JR East platform later this month.
In accordance with the words of the spokesperson for the firm, Mizuho is presently looking to permit a select few customers to make Suica payments using J Coin— the company's native crypto offering whose value is pegged to the Yen in a ratio of 1:1.
The Managing Executive Officer of JR East, Shinobu Noguchi, said in a statement as one Japanese crypto news outlet  noted:
"JR East's Suica operates the same settlement business, and is in a position to invest in Dikalet, and is highly expected to develop its services to create a payment infrastructure based on transport infrastructure. We started by charging and using cash, which is a general-purpose payment method, but I think that it will change greatly as the current of 'cashless' flows."
Notably, the cryptocurrencies that are currently supported by DeCurret include: Bitcoin (BTC), Bitcoin Cash (BCH), Litecoin (LTC), and Ripple (XRP). Ethereum (ETH) is likely to be supported this summer. Consequently, it is very possible that the Suica smartcards will support payments in all or some of these cryptos.
Bitcoin Pizza Day, We've Come a Long Way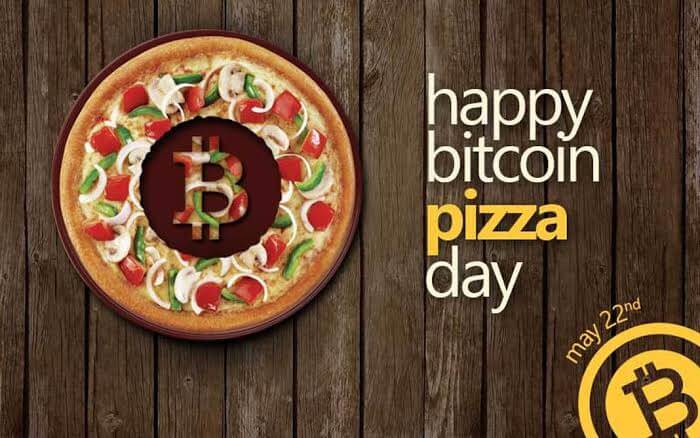 Pizza is well known all over the world the juicy cheesy meal has won many a heart. Bitcoin, on the other hand, is also breaking boundaries. The story of Bitcoin Pizza Day begins on May 22, 2010. It isn't just a story of how one man bought a pizza for 10000 Bitcoin, it is a story of Bitcoin adoption.
Nine years ago, Laszlo Hanyecz traded 10,000 BTC for Pizza and has since been known as the Bitcoin Pizza guy. At that time one BTC was less than a dollar, but today, it is worth over a $7,000. Laszlo Hanyecz had announced on the bitcointalk forum that he was willing to pay 10,000 Bitcoins for the delivery of two Papa John's pizzas. He wrote on the platform,
"I'll pay 10,000 bitcoins for a couple of pizzas.. like maybe 2 large ones so I have some left over for the next day."
At that time, all Hanyecz, a software engineer from Florida wanted was to get Pizza in exchange of BTC. Pretty soon, a British man took up Hanyecz's offer. He offered to get the two pizzas for him at the price of $25 a piece. It was quite a bargain because at that time 10,000 Bitcoins were worth around $41. Nine months after exchanging his BTC for Pizza, Bitcoin became equal with the U.S. dollar, which means the two pizzas were now worth $10,000. Today, the price of one BTC is worth $7918.69 as at the time of writing.
While it is easy to make speculations as to why Hanyecz was willing to part with his digital currencies for Pizza, we cannot deny that he has made a contribution to adoption. It is important to note that the Bitcoin Pizza story is the first known real-world bitcoin transaction. Hanyecz claims that buying the pizza helped legitimize BTC. And although he doesn't think about how wealthy he could have been if he had held onto his coins he doesn't regret it. He claims that he is proud to have been a backer of Bitcoin and a proponent of its use in the real world.  
Today, Bitcoin use has exceed pizza purchase. Bitcoin and other altcoins can be used for varied purposes. A lot of businesses have adopted digital currencies as a means of transacting since the Bitcoin boom of 2017. You can now purchase a house with bitcoin and even receive your salary in Bitcoin. Today, May 22 has been named Bitcoin Pizza Day. In celebration of the day, crypto companies such as Huobi are celebrating Bitcoin pizza day with special offerings for their users.
Can you spend 10,000 BTC on Pizza? Share your thoughts with us in the comment section below.