Can You Receive Your Pay In Cryptocurrency As An employee?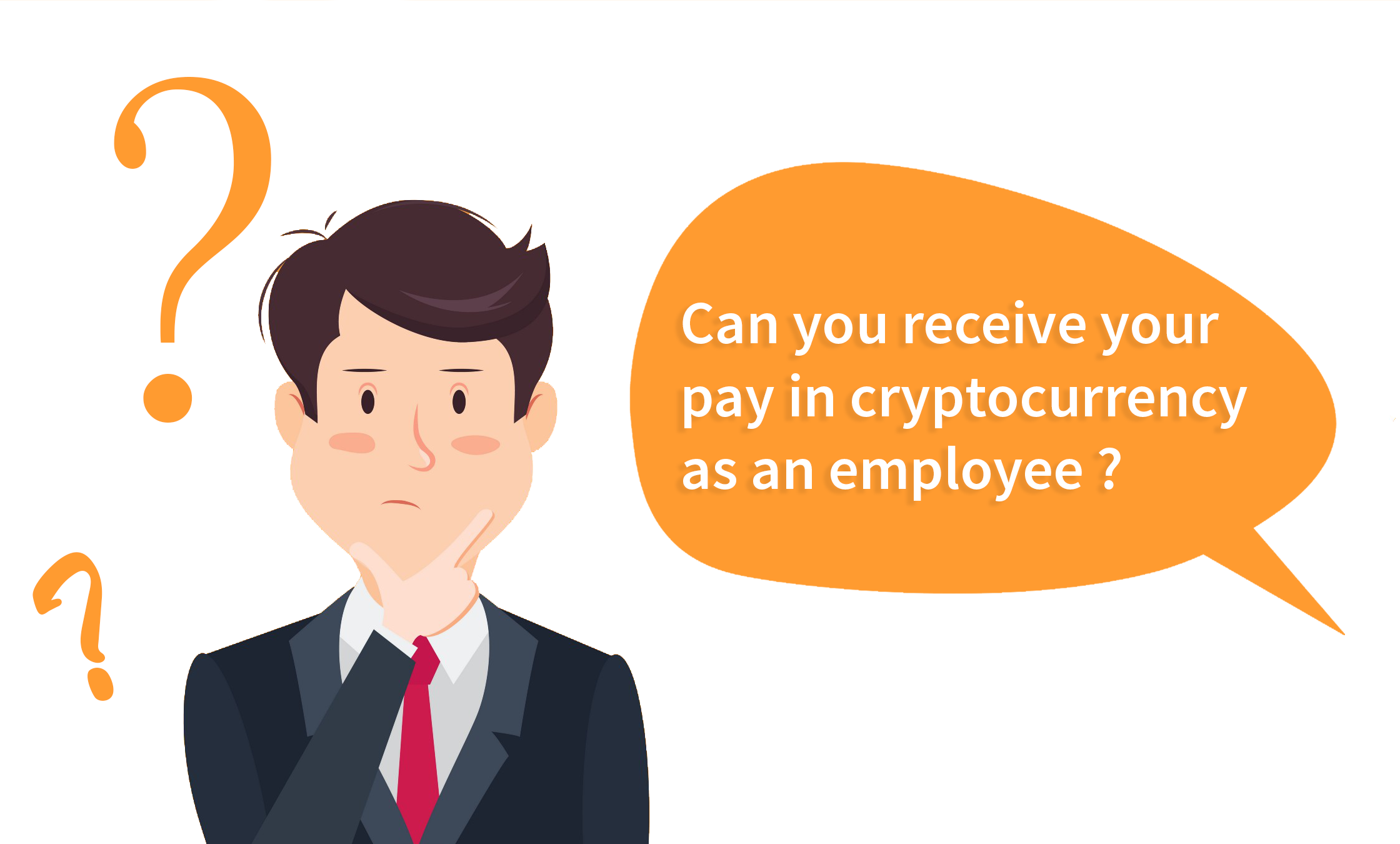 As an employee in 2019, there are a lot of things to be taken into account if you were to consider being paid with cryptocurrency by your employer. The question as to if as an employee you can accept cryptocurrency has not crossed majority of employees minds or may have considering that the crypto market is a fluctuating one, however, there's no denying the fact cryptocurrencies are now more popular than ever.
Not to mention that cryptocurrencies are now broadly used and accepted, although there's still a long way to go until they catch on but it's pleasing to the ear that there is an increasing number of places where cryptocurrencies can be spent on legitimate goods and services.
There are quite a number of considerations that need to be paid attention to if you were to accept your pay in cryptocurrency as an employee. What are the risks? What are the tax implications? Which payment processor is good for this particular task? How is cryptocurrency regulations in your country?
These questions are of importance if one is to consider accepting crypto as an employee. Well, authorities handling taxes have different approaches which vary by country and the currency which employees are to be paid. One of the most important aspects that need to be looked into is How is cryptocurrency conceived in your country?
It is pertinent to find as much information as you can lay your hands on about how the government of your country sees cryptocurrencies. Are they seen as illegal or legal? Does your country treat them as commodities, legal tender or properties?
To create more relevance to this point, let's have a look at some world's most crypto-friendly countries and how cryptocurrency is being treated in these countries.
Malta
Malta is not only one of the first jurisdictions to have accepted cryptocurrencies, but it's also home to a great number of important cryptocurrency and Blockchain companies. Malta's approach to crypto and Blockchain acceptance has made many crypto exchanges to move there, including Binance, one of the most successful crypto exchanges of all time. So, it's no surprise that salaries paid in crypto are a reality in Malta.
Switzerland
Second on the list is Switzerland, one of the first countries to have fully embraced cryptocurrencies. Also, it's the country where some of the most outward crypto companies have their headquarters. The KPMG program helps make things very simple for employees who consider accepting their pay in cryptocurrency.
"According to Swiss Labour law, it is lawful to pay all or part of wages in kind or foreign currency, provided that the amount paid matches the amount in Swiss franc contractually agreed by the parties or required by the collective labor agreement," Swiss Socialist Party member Jean Christophe Schwaab declared.
As specified by the Library of Congress, any cryptocurrency received by an employee becomes part of his/her taxable income.
Canada
Canada is another country that has an approachable view of cryptocurrencies.
According to Gowling WLG. "The CRA considers that when an employee receives cryptocurrency as payment for salary or wages, or otherwise in connection with employment, the amount, computed in Canadian dollars, must be included in the employee's income under subsection 5(1) of the ITA,"
This implies that employees who want to receive their salaries in cryptocurrencies are to be taxed before the conversion. Cryptocurrencies in Canada are declared as a commodity by the CRA (Canada Revenue Agency).
Australia
Australia is a country that intends to implement cryptocurrencies on a large scale. Thanks to its broad-minded approach towards cryptocurrencies, it caught quite a great deal of headlines in 2018. It is also one of the countries where the Blockchain technology are used to improve tourism.
The Australian Taxation Office states the following: "where an employee has a valid salary sacrifice arrangement with their employer to receive cryptocurrency as remuneration instead of Australian dollars, the payment of the cryptocurrency is a fringe benefit, and the employer is subject to the provisions of the Fringe Benefits Tax Assessment Act 1986."
Therefore, as long as there is a written agreement between the employee and the employer, employers can legally pay salaries and wages in cryptocurrency.
Singapore
Employees can receive their salaries in cryptocurrency instead of Singapore dollars, and it will be treated as a regular salary and tax obligations will follow just as it would if paid in fiduciary money.
"According to the Inland Revenue Authority of Singapore (IRAS) at the time of writing, it states that payment for goods or services should record the sale based on the open market value (OMV) of the goods or services in Singapore dollars. If the OMV of the goods or services that would have otherwise been exchanged in Singapore dollars cannot be determined, the virtual currency exchange rate at the point of the transaction may be used." — Via finder.com
Kenya
Although Kenya is one of the Africa countries that greatly embraces cryptocurrencies and has a high volume of crypto trading. A Citibank research in December 2017 ranked Kenya among countries with the largest bitcoin holdings worth $1.63 billion, approximately 2.3 percent of the GDP. However, cryptocurrency regulations are being pondered on by its government. It was reported by BitcoinKE that Central Bank of Kenya (CBK) cautions all commercial banks in Kenya against dealing in virtual currencies.
Ghana
Recently Cryptotvplus reported Ghana SEC cogitating over regulating the cryptocurrency framework. The central bank also expressed an interest in introducing cybersecurity guidelines to guide the use of digital currencies in the country.
There are other Africa countries that embraces cryptocurrencies greatly that can not all be presented in this article.
In conclusion, this article is meant to give some level of guidance with a general idea regarding how various countries treat cryptocurrencies as a means to pay the salaries of employees. Investing in Cryptocurrency education is important when deciding to pay or receive payments in cryptocurrency. As an employee or employer, seek assistance in accountants or lawyers that are versed in cryptocurrencies and do further research at your own diligence.
Do you find this article helpful? Do let us know your thoughts, contributions or suggestions in the comment section below.
Disclaimer:
The Information provided on the website is designed to provide helpful information regarding cryptocurrency subjects. The content is not meant to be used, nor should it be used as a basis, foundational knowledge or prerequisite for decision making regards trading. Always do your own research and due diligence before placing a trade. We are not liable for any outcome based on any content found on the site.
Techpoint Partners CryptoTVplus For 2019 Edition of Techpoint Inspired Coverage and Widespread Publicity.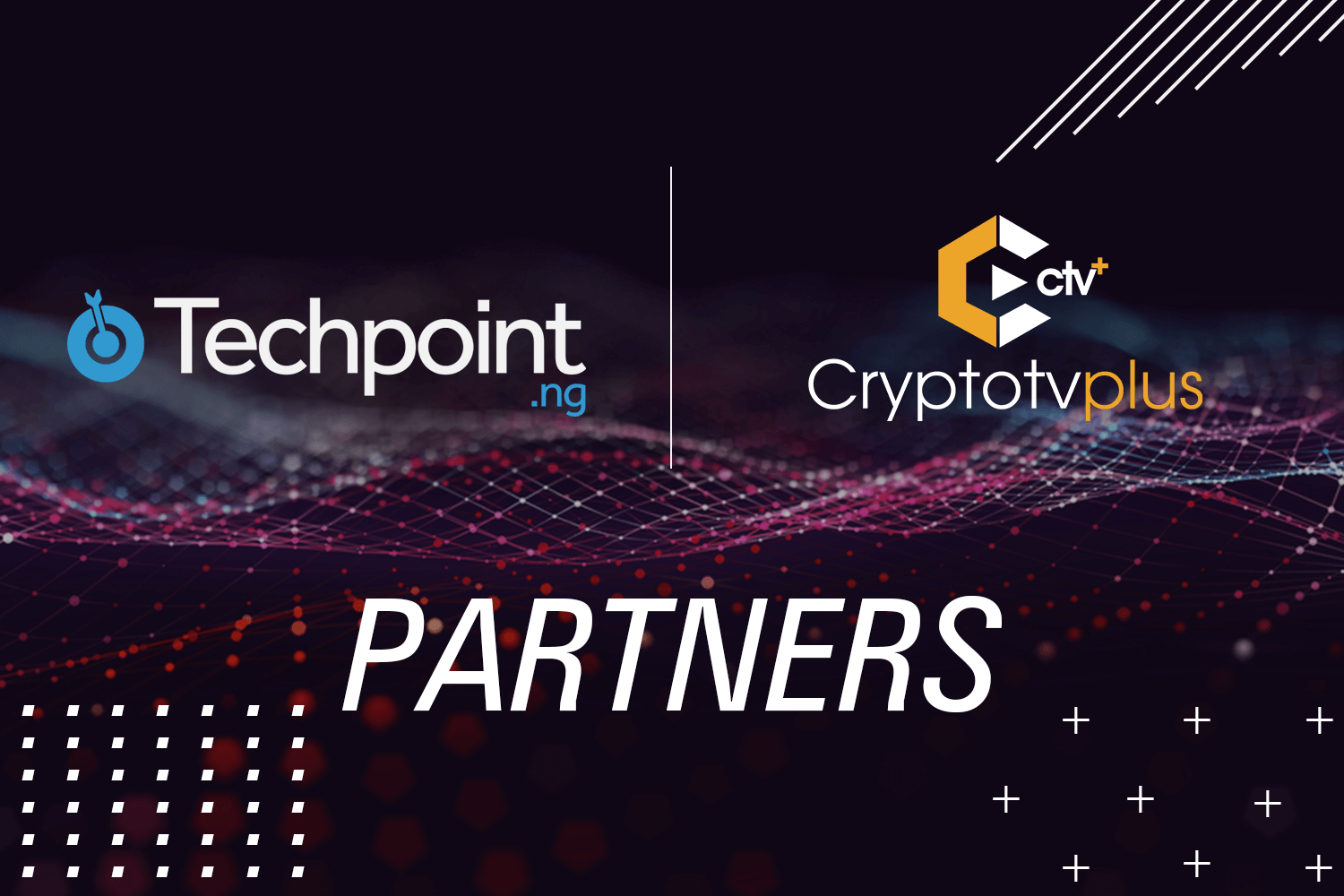 We are happy to announce our recent partnership as Techpoint CryptoTVplus For 2019 Edition of "Techpoint Inspired" towards the successful outing of the of the 2019 edition of Techpoint Inspired coming up on Saturday 1, June 2019,
Techpoint Inspired is an annual conference organized by Techpoint.africa, a division of Techpremier Media Limited. With speakers converging from all parts of Africa and even Europe and the United States, it boasts of a massive attendance of participants making it rank as one of the top events to be attended by participants every year.
At the third edition of this conference to come up by the 1st of June 2019, several topics and discourse covering global issues will be held in different sessions of the event. Workshops on AI, Robotics and Machine Learning, the future of work and even fast breezing phenomenon such as the Blockchain Technology will be facilitated.
Bosun Tijani, Co-founder and CEO of Co Creation Hub, Professor Maziar Nekovee, Professor, Engineering & Design, Sussex University UK, and Funke Opeke, CEO of Main One will be speaking at the event.
Rolayo Akhigbe the Divisional Head of Transaction Banking at FCMB will also be speaking at the event. Recall that First City Monument Bank (FCMB) is a major sponsor of this event year in year out. Also as a speaker is Seni Sulayman, the Vice President, Global Operations at Andela and a few others.
Senator Ihenyen, the Lead Partner at Infusion Lawyers and Partners will be facilitating a session in the workshop category focusing on the blockchain technology. And as technology continues to evolve making artificial intelligence and the internet of things even more interconnected, Wale Akanbi Co-founder / CTO, Aella Credit will be speaking on AI and Robotics. Mayowa Adeoti a global IBM Skill Leader will be drawing the attention of participants on "The Future of Work" in this 21st Century.
Several other notable speakers such as Daniel Bloch, Co-founder and CEO of Seso Global, Owenize Odia, the Country Manager of Luno Nigeria will also both be speaking on Blockchain.
Techpoint Inspired, an event that focuses the attention of participants on the impact of technology to businesses, social, political interactions and personal development whether being championed by corporate entities or giants such as facebook, Twitter or Google will be spicing things up further by making room for virtual speakers who work for tech giants such as Twitter, About You GmbH (Germany) etc., to address the enthused participants. Babatunde Fashola, Eniola Banwo, both working at the San Francisco based tech company, Twitter will be speaking in their respective capacities as Software Engineer and Product Designer. Oyewale Oyediran a Senior Software Engineer at the German based N26 will also be a Virtual Speaker at the event.
So, whether young or old, participants through action-fueled conversations with experts and enthusiasts from around the world in Lagos, Nigeria will have the opportunity to hear from experts and key into a digital age where businesses and social interaction are constantly being redefined by the disruptive nature of technologic and its accompanied innovations.
And for us at Cryptotvplus we are indeed very excited to be a major media partner covering the length and breadth of this conference. Also, watch out for exclusive interviews with some select speakers at the event. We will be updating our readers with more updates on this event pre and post conference. Kindly keep a date with us.
Hurry now by visiting https://inspired.techpoint.africa to get your seat with the limited tickets available.
VENUE:
Pistis Conference Center: 1 Resurrection Drive, Lekki-Epe. Express way, Lagos Nigeria
DATE:
Saturday 1, June 2019