Can You Receive Your Pay In Cryptocurrency As An employee?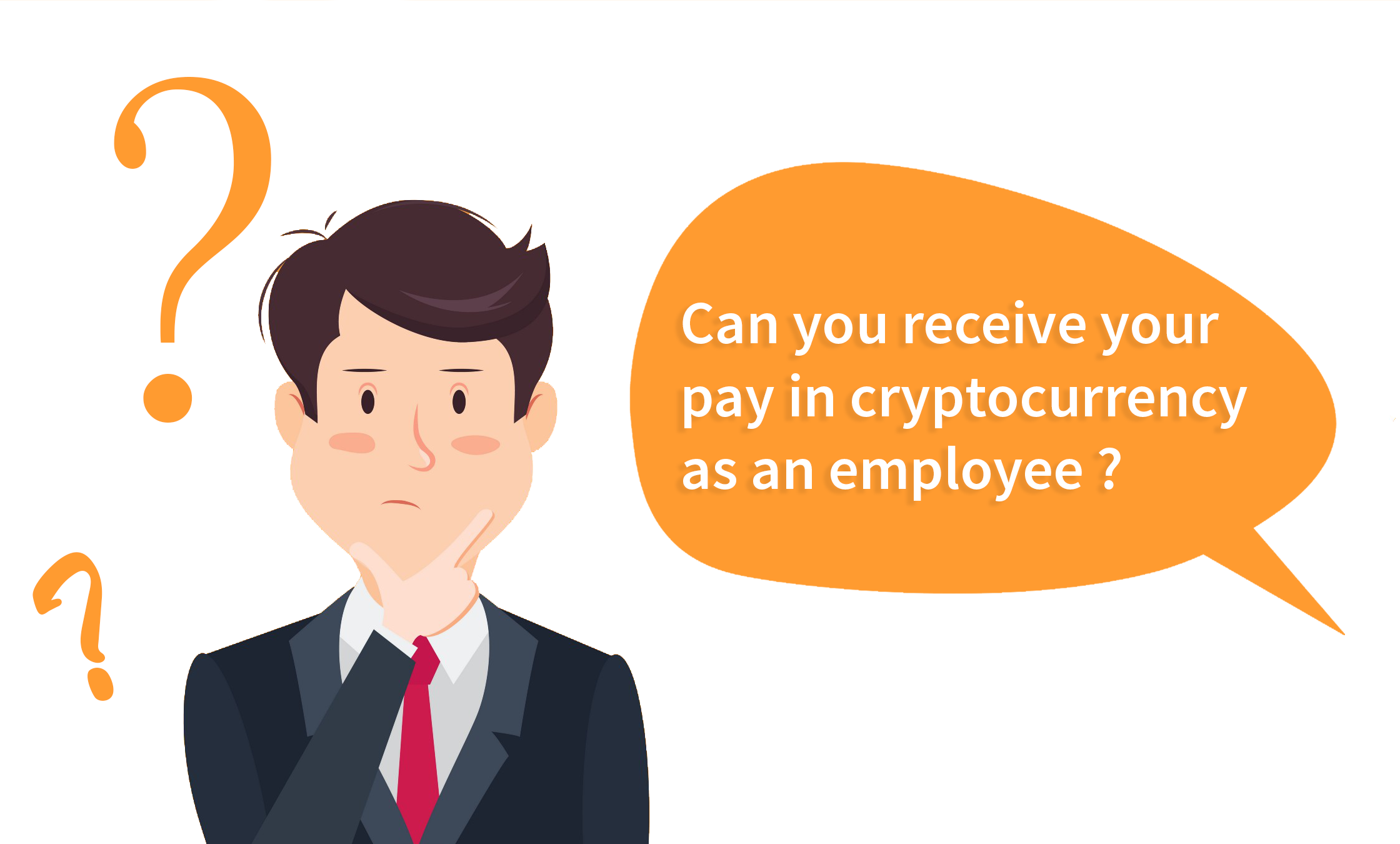 As an employee in 2019, there are a lot of things to be taken into account if you were to consider being paid with cryptocurrency by your employer. The question as to if as an employee you can accept cryptocurrency has not crossed majority of employees minds or may have considering that the crypto market is a fluctuating one, however, there's no denying the fact cryptocurrencies are now more popular than ever.
Not to mention that cryptocurrencies are now broadly used and accepted, although there's still a long way to go until they catch on but it's pleasing to the ear that there is an increasing number of places where cryptocurrencies can be spent on legitimate goods and services.
There are quite a number of considerations that need to be paid attention to if you were to accept your pay in cryptocurrency as an employee. What are the risks? What are the tax implications? Which payment processor is good for this particular task? How is cryptocurrency regulations in your country?
These questions are of importance if one is to consider accepting crypto as an employee. Well, authorities handling taxes have different approaches which vary by country and the currency which employees are to be paid. One of the most important aspects that need to be looked into is How is cryptocurrency conceived in your country?
It is pertinent to find as much information as you can lay your hands on about how the government of your country sees cryptocurrencies. Are they seen as illegal or legal? Does your country treat them as commodities, legal tender or properties?
To create more relevance to this point, let's have a look at some world's most crypto-friendly countries and how cryptocurrency is being treated in these countries.
Malta
Malta is not only one of the first jurisdictions to have accepted cryptocurrencies, but it's also home to a great number of important cryptocurrency and Blockchain companies. Malta's approach to crypto and Blockchain acceptance has made many crypto exchanges to move there, including Binance, one of the most successful crypto exchanges of all time. So, it's no surprise that salaries paid in crypto are a reality in Malta.
Switzerland
Second on the list is Switzerland, one of the first countries to have fully embraced cryptocurrencies. Also, it's the country where some of the most outward crypto companies have their headquarters. The KPMG program helps make things very simple for employees who consider accepting their pay in cryptocurrency.
"According to Swiss Labour law, it is lawful to pay all or part of wages in kind or foreign currency, provided that the amount paid matches the amount in Swiss franc contractually agreed by the parties or required by the collective labor agreement," Swiss Socialist Party member Jean Christophe Schwaab declared.
As specified by the Library of Congress, any cryptocurrency received by an employee becomes part of his/her taxable income.
Canada
Canada is another country that has an approachable view of cryptocurrencies.
According to Gowling WLG. "The CRA considers that when an employee receives cryptocurrency as payment for salary or wages, or otherwise in connection with employment, the amount, computed in Canadian dollars, must be included in the employee's income under subsection 5(1) of the ITA,"
This implies that employees who want to receive their salaries in cryptocurrencies are to be taxed before the conversion. Cryptocurrencies in Canada are declared as a commodity by the CRA (Canada Revenue Agency).
Australia
Australia is a country that intends to implement cryptocurrencies on a large scale. Thanks to its broad-minded approach towards cryptocurrencies, it caught quite a great deal of headlines in 2018. It is also one of the countries where the Blockchain technology are used to improve tourism.
The Australian Taxation Office states the following: "where an employee has a valid salary sacrifice arrangement with their employer to receive cryptocurrency as remuneration instead of Australian dollars, the payment of the cryptocurrency is a fringe benefit, and the employer is subject to the provisions of the Fringe Benefits Tax Assessment Act 1986."
Therefore, as long as there is a written agreement between the employee and the employer, employers can legally pay salaries and wages in cryptocurrency.
Singapore
Employees can receive their salaries in cryptocurrency instead of Singapore dollars, and it will be treated as a regular salary and tax obligations will follow just as it would if paid in fiduciary money.
"According to the Inland Revenue Authority of Singapore (IRAS) at the time of writing, it states that payment for goods or services should record the sale based on the open market value (OMV) of the goods or services in Singapore dollars. If the OMV of the goods or services that would have otherwise been exchanged in Singapore dollars cannot be determined, the virtual currency exchange rate at the point of the transaction may be used." — Via finder.com
Kenya
Although Kenya is one of the Africa countries that greatly embraces cryptocurrencies and has a high volume of crypto trading. A Citibank research in December 2017 ranked Kenya among countries with the largest bitcoin holdings worth $1.63 billion, approximately 2.3 percent of the GDP. However, cryptocurrency regulations are being pondered on by its government. It was reported by BitcoinKE that Central Bank of Kenya (CBK) cautions all commercial banks in Kenya against dealing in virtual currencies.
Ghana
Recently Cryptotvplus reported Ghana SEC cogitating over regulating the cryptocurrency framework. The central bank also expressed an interest in introducing cybersecurity guidelines to guide the use of digital currencies in the country.
There are other Africa countries that embraces cryptocurrencies greatly that can not all be presented in this article.
In conclusion, this article is meant to give some level of guidance with a general idea regarding how various countries treat cryptocurrencies as a means to pay the salaries of employees. Investing in Cryptocurrency education is important when deciding to pay or receive payments in cryptocurrency. As an employee or employer, seek assistance in accountants or lawyers that are versed in cryptocurrencies and do further research at your own diligence.
Do you find this article helpful? Do let us know your thoughts, contributions or suggestions in the comment section below.
Disclaimer:
The Information provided on the website is designed to provide helpful information regarding cryptocurrency subjects. The content is not meant to be used, nor should it be used as a basis, foundational knowledge or prerequisite for decision making regards trading. Always do your own research and due diligence before placing a trade. We are not liable for any outcome based on any content found on the site.
Dash Adoption Conference- Seeking to Promote cryptocurrency Use in Nigeria
Dash has proven itself beyond any level of doubt that it is here to redefine the way we perceive cryptocurrencie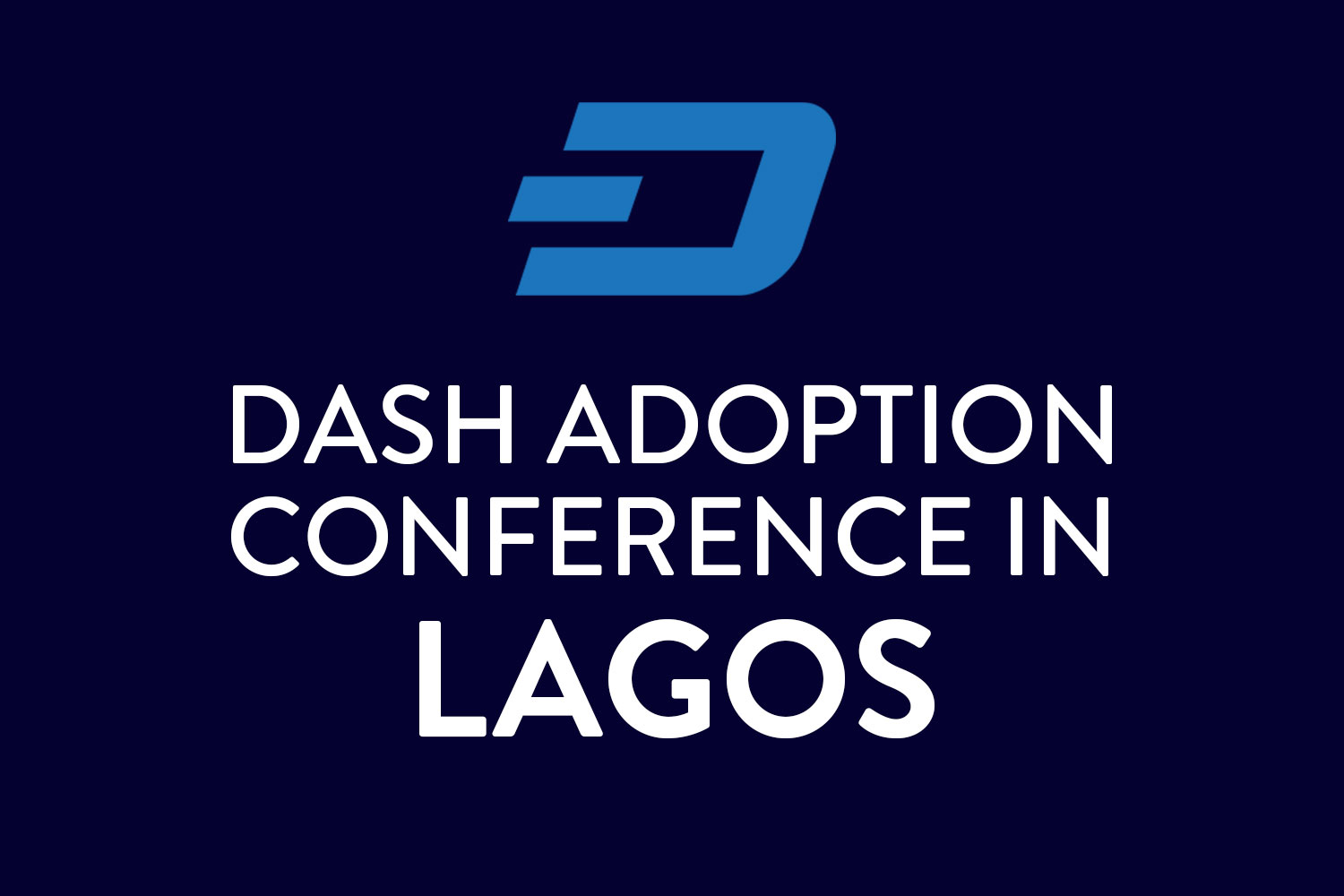 Lagos hosted a community of Dash users on the 1st of March, 2019. The conference, which took place at the CIBN Learning Centre, Yaba, was graced by notable personalities like Franklin Peters, CEO of BitFxt; Michael Ogunseye, CEO of Dash Cart; Tega Abikure, CEO of KurePay; Munachi Ogueke, Chief Business Officer of YellowCard amongst others.
As portrayed by the theme of the conference — "Promoting the Adoption and Use of Dash in Nigeria", the conference was a one-day event aimed at addressing the adoption of Dash as a cryptocurrency in Nigeria. The contributions by key speakers at the event proved that Dash, beyond all doubt, is massively being adopted in Nigeria.
Nathaniel Luz, Lead, Dash Nigeria Business Dev, kick-started the round of presentations with an eye-opener speech. He delved into very important details about the blockchain technology and cryptocurrencies — it's borderless transactions, financial privacy and more.
He talked about Bitcoin, and why Bitcoin may not be a solution to the massive adoption of cryptocurrency all over the world. With these, he introduced Dash, explored the details of Dash, and talked about its adoption which he tagged "Oya Over to Adoption 1,2,3…"
Nathaniel was pleased to inform the audience about the integration of Dash into many online Nigerian platforms. It is a big move towards adoption.
Here's a list of some giant steps that Dash has made in its quest for massive adoption in Nigeria, so far.
Integration of Dash into the Kurepay Wallet
Buying airtime, data on any network just got better. With the latest adoption and integration of Dash into the Kurepay Application, you can now recharge your phone, and/or renew your data with Dash. Moreover, you can also renew your DSTV subscription packages with Dash. Thanks to Kurepay.
Kurepay also facilitates remittances across Africa.
Esusu Africa
Esusu is a platform aimed at improving financial inclusion in Nigeria by digitizing thrift contribution. With a vision to become  the leading Digital Microfinance in Africa, the platform has also adopted the use of Dash, for deposits and withdrawals.
Yellow Card
With outlets in various locations in Lagos, Yellowcard is a firm that allows you to purchase cryptocurrency vouchers. Want to buy Dash? Find your way to any Yellowcard outlet closer to you and exchange your cash for some Dash.
Gigalayer
Gigalayer is an online Web hosting services provider as well as a domain provider. They have strong roots in many African countries like Nigeria, Uganda, South Africa, Kenya, and so on. GigaLayer integrated Dash as a means of payment on their platform. This means that you can now get all the web services you desire using Dash.
Dash has proven itself beyond any level of doubt that it is here to redefine the way we perceive cryptocurrencies. Infact, Bitfxt (an exchange for swapping cryptocurrencies with other cryptocurrencies  or Fiat) will be listing Dash against NANO, Bitcoin and BXT soonest.
What are you waiting for! It is high time you got a Dash wallet and a reasonable amount of Dash. In 2010, a person sold 10,000 bitcoins, approximately $41, for just 2 boxes of Pizza. Do you know how much a Bitcoin costs today?
If that can be the testimony of Bitcoin, how much more Dash, which has a better sustainability plan, awesome features (InstantSend, PrivateSend, low transaction fees, decentralized voting), and scalability. All these make Dash a better choice compared to Bitcoin and some other cryptocurrencies.
Dash will also soon be listed on Coinbarter, Busha and Bitmama.
Little wonder Dash is gaining so much recognition within a short period of time.  "How do I get Dash?" You ask
How to Get Dash
Purchase Dash via any of the options listed above and move Dash into your wallet so you can be in control of your own money

You can also download the "Discover Dash app to see where you can spend Dash near you. Visit Dashnews to stay up to date on the latest dash development.