France's National Assembly  Approves Crypto Usage In Insurance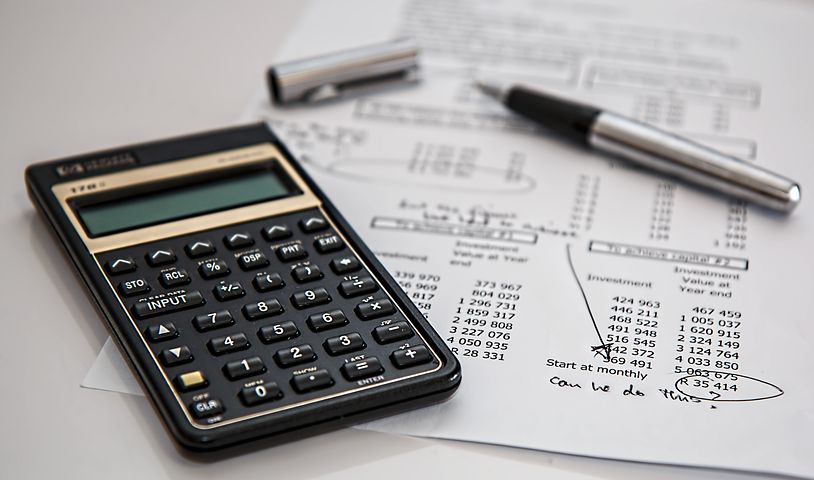 Bitcoin adoption is taking a steep rise as France National Assembly Members voted for insurance companies in the country to invest in Bitcoin and other cryptocurrencies in life insurance contracts.
Previously, the investments into specialized professional funds (SPFs) had excluded  cryptocurrencies. But the recent changes made to Article 21 and Article 26 open the door for SPFs to invest in Bitcoin and other blockchain-backed assets. Deputies overhauled the Insurance Code through the Pact Act, with Article 21 opening a door for life insurance contracts to invest in (SPFs) specialised professional funds. Article 26 gives the SPFs the ability to invest in blockchain-backed assets.
According to Emilien Bernard-Alzias, Attorney, Simmons & Simmons: "With these two provisions, it is written in black and white that SPFs can invest in cryptocurrencies like bitcoin."
Joel Giraud, an Assembly member, while speaking to the local news outlet, Les Echos, about the matter made it known that: "This was not the primary goal of Pact, but insurers will actually be able to offer products based on crypto-assets. They will be able to do so through specialized funds."  
Pertinently, the decision of getting Bitcoin and blockchain-based assets involved in life insurance policies in France wasn't a day's work. It is worthy to note that policymakers and companies worked together for over 12 months  to make the rule change happen. And it could be assumed that the changes made to Article 21 and 26 allowing SPFs to invest in cryptocurrencies may trigger other jurisdictions to seek policy changes to allow the entrance of Bitcoin and blockchain-based assets.
The adoption of bitcoin and other blockchain-backed assets to be accepted by insurance companies was agreed upon by almost a unanimous votes of 147 Assembly Members voting in favour and 50 votes against. This vote represents that only a third of the 577 seats comprising the Assembly.
The report had it that Bruno Le Maire, the Economy Minister, was happy with the results. In the wake of his happiness, he said that he's "very happy with the adoption of the law PACT! The vote is wide, thank you to the majority for your total support and for all the work that has been done. We are determined to continue transforming our economy."
Since there are no minimum or maximum limits a life insurance policy can invest in virtual currencies, this then allows those with life insurance policies to increase the value of the policies when Bitcoin rises in value.
Bitcoin Pizza Day, We've Come a Long Way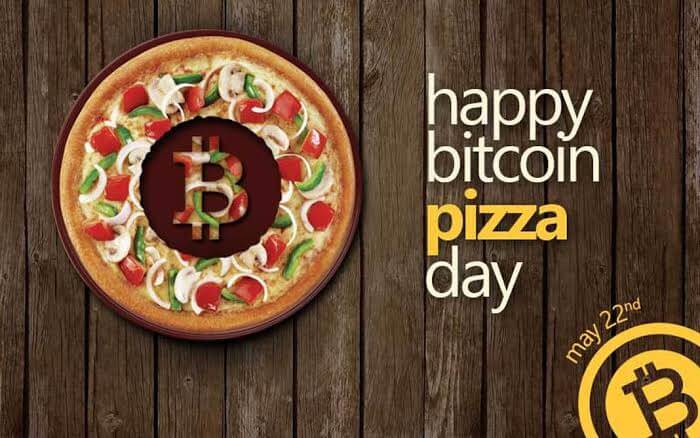 Pizza is well known all over the world the juicy cheesy meal has won many a heart. Bitcoin, on the other hand, is also breaking boundaries. The story of Bitcoin Pizza Day begins on May 22, 2010. It isn't just a story of how one man bought a pizza for 10000 Bitcoin, it is a story of Bitcoin adoption.
Nine years ago, Laszlo Hanyecz traded 10,000 BTC for Pizza and has since been known as the Bitcoin Pizza guy. At that time one BTC was less than a dollar, but today, it is worth over a $7,000. Laszlo Hanyecz had announced on the bitcointalk forum that he was willing to pay 10,000 Bitcoins for the delivery of two Papa John's pizzas. He wrote on the platform,
"I'll pay 10,000 bitcoins for a couple of pizzas.. like maybe 2 large ones so I have some left over for the next day."
At that time, all Hanyecz, a software engineer from Florida wanted was to get Pizza in exchange of BTC. Pretty soon, a British man took up Hanyecz's offer. He offered to get the two pizzas for him at the price of $25 a piece. It was quite a bargain because at that time 10,000 Bitcoins were worth around $41. Nine months after exchanging his BTC for Pizza, Bitcoin became equal with the U.S. dollar, which means the two pizzas were now worth $10,000. Today, the price of one BTC is worth $7918.69 as at the time of writing.
While it is easy to make speculations as to why Hanyecz was willing to part with his digital currencies for Pizza, we cannot deny that he has made a contribution to adoption. It is important to note that the Bitcoin Pizza story is the first known real-world bitcoin transaction. Hanyecz claims that buying the pizza helped legitimize BTC. And although he doesn't think about how wealthy he could have been if he had held onto his coins he doesn't regret it. He claims that he is proud to have been a backer of Bitcoin and a proponent of its use in the real world.  
Today, Bitcoin use has exceed pizza purchase. Bitcoin and other altcoins can be used for varied purposes. A lot of businesses have adopted digital currencies as a means of transacting since the Bitcoin boom of 2017. You can now purchase a house with bitcoin and even receive your salary in Bitcoin. Today, May 22 has been named Bitcoin Pizza Day. In celebration of the day, crypto companies such as Huobi are celebrating Bitcoin pizza day with special offerings for their users.
Can you spend 10,000 BTC on Pizza? Share your thoughts with us in the comment section below.