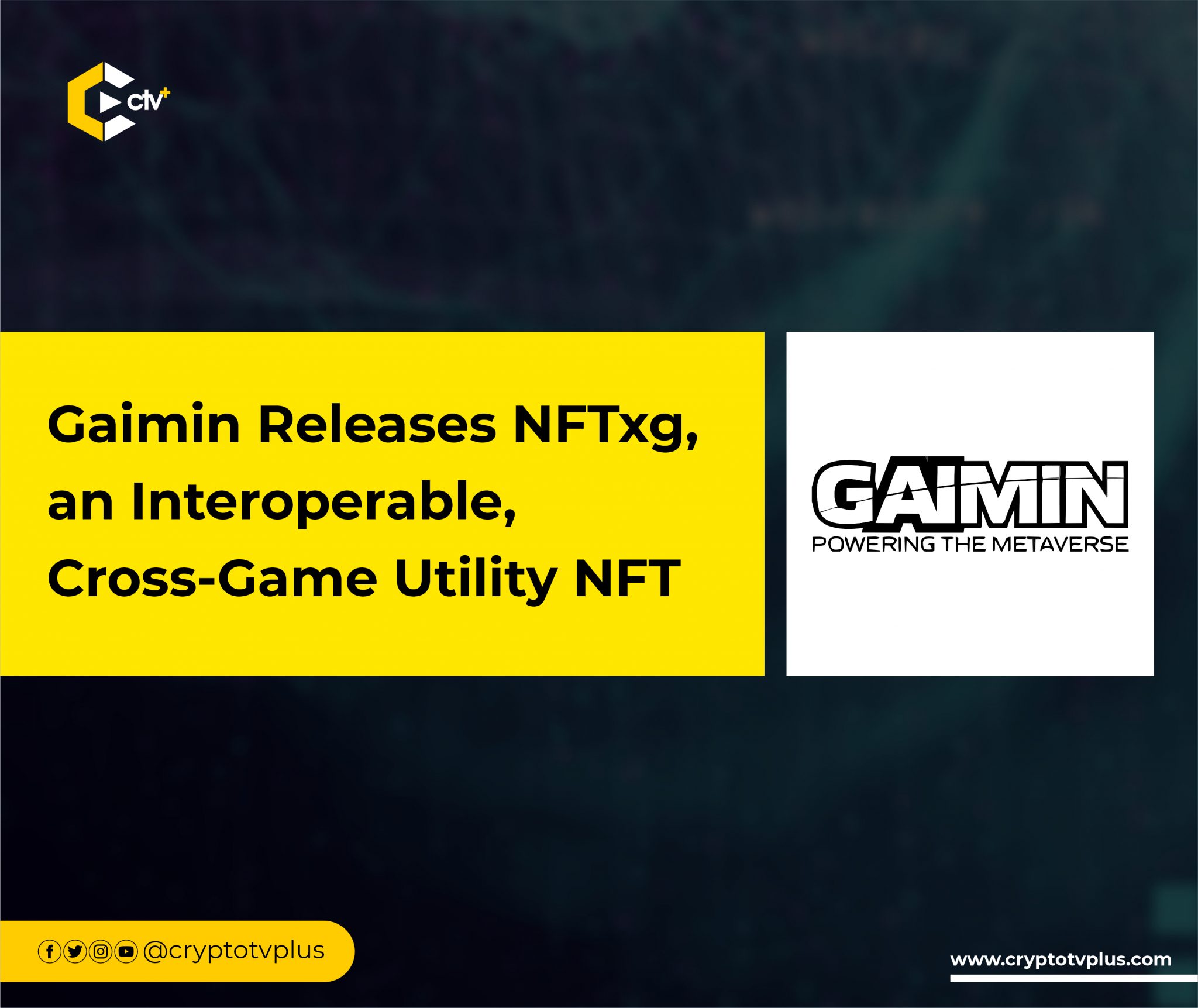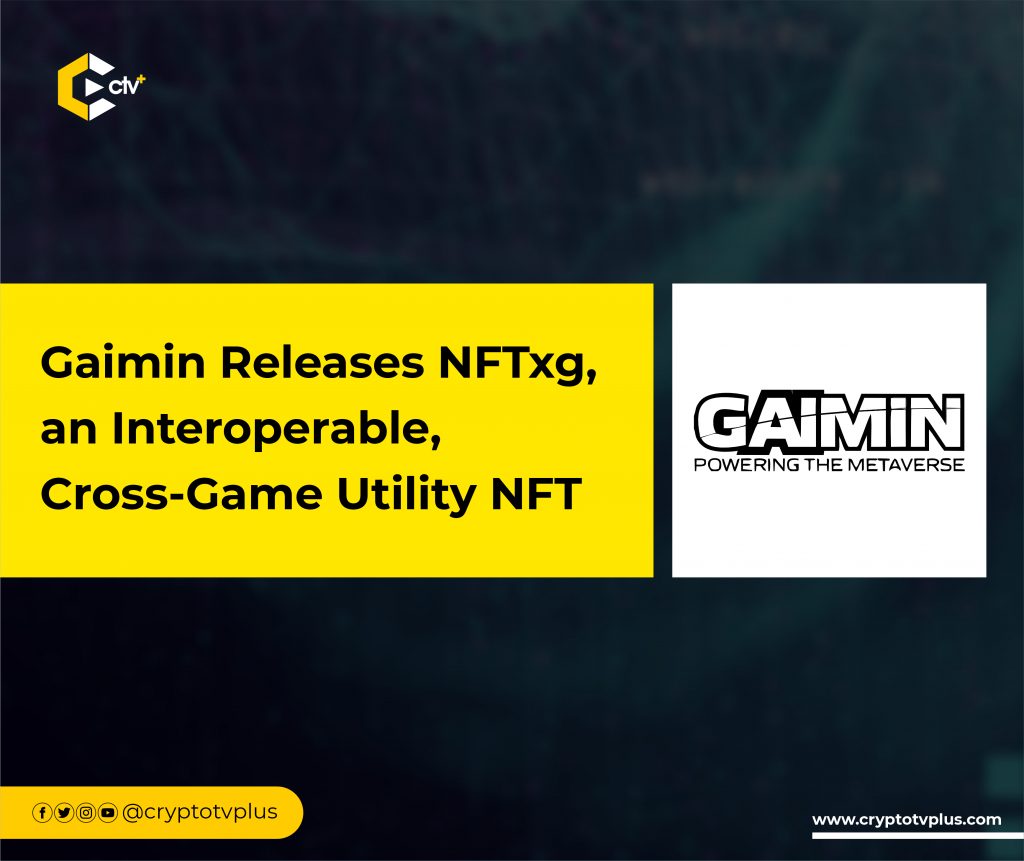 Gaimin has solved a major problem for gamers: re-usable, paid in-game assets that are not lost when the game is closed or the player switches to another game. A gamer may now safely invest in their gaming experience while maintaining ownership of a cross -game asset inventory thanks to Gaimin's world-first NFTxg.
Gamers can now build up an in-game repository through purchases and other means, and have a ready-to-use repository for a new game right away.
GAIMIN's NFTxg brings genuine cross-game, cross-device, interoperable utility NFTs to moddable AAA games, allowing gamers to own and keep full ownership of their in-game asset purchases, reusing their NFTs across games with utility relevant to the game in which they are utilized.
Martin Speight expressed his delight when he announced the launch of Gaimin's NFTxg and further stated that the development of an interoperable cross-game utility NFT is one of its kind. He continued, saying that Gaimin has solved one of the major issues that gamers face: true in-game asset ownership. Martin went on saying that the amazing thing about the NFTxg is that it does not only allow a player to own their in-game assets, but it also ensures that at least 60% of gamers who do not buy in-game assets can now do so as this would further improve their gaming experience and also establish a gaming inventory that can be either loaned or rented out to other gamers.
NFTxg's most notable feature is its ability to transfer utility between games. NFTxg technology was first deployed in Minecraft and GTA V, followed by other moddable, private server hosted games, such as RUST, which is next on the list. The "Ridged Quickblade" is one such NFTxg, which can be used in both Minecraft and GTA V, and will be available in RUST soon – one NFT with interoperable in-game attributes and enchantments, and three in-game uses!"
The NFTxg can currently only be used in games that use GAIMIN NFT and blockchain technology, such as Minecraft, GTA V, and (soon to be) RUST. GAIMIN, on the other hand, has created a plugin for all server owners that operate these games, as well as an SDK that will allow game developers using the Unreal and Unity game engines to add GAIMIN blockchain and NFT technology into their games, allowing the NFTxg to be utilized in these games. The NFTxg will have a look and feel that is appropriate for the game in which it is being used.
Read also:
In Martin's conclusion, he further stated that the launch of Gaimin's NFTxg into some of the most popular AAA games gives room for users to retain the own ownership of their in-game NFT asset purchases, alongside utility built into a number of different games. He also mentioned that this would help to create retained value for NFTxg owners and for the first time allow gamers to invest in their gaming experience while they also retain their purchases. He announced that over the coming months, Gaimin's team expects that the number of games that support NFTxg would increase and he stated that more NFTxg assets would also be released over the coming months and also enabling ownership of assets through Gaimin's PC monetising technology.
About Gaimin
Gaimin, a gaming Company whose headquarters is based in Manchester, United Kingdom was founded in 2017 . Gaimin focuses on helping the gaming community monetize the computational power of their gaming PC. Gaimin, through a simple and efficient platform, connects the world's largest supply of distributed processing power, which belongs to the 1.3 billion gaming PCs in the global gaming community, with the rapidly growing, worldwide demand for massive processing power for CGI rendering and cryptocurrency mining.
Gaimin's Platform
Gaimin.io is a SmartClient that automatically mines blockchains for money and renders CGI using high-powered gaming machines, and the best part is that the user doesn't have to do anything. The Gaimin.io platform is a Windows-based software application that allows PC gamers to monetize their resources (processing power) when they are not in use. This platform provides a hitherto unexplored opportunity for gamers to earn in-game assets and passive revenue simply by leaving their computer on. The process of rendering CGI and mining coins is pretty simple: gaimin.io starts automatically after a set time of inactivity, and it switches off automatically when the user resumes work or play on the computer. Massive compute power is acquired, stored, and used for a variety of rendering activities in the CGI world while the system is running. Computational power is in high demand and in short supply across the board, from nuclear reactors to national defense systems.
What do you think of this article? Share your comments below.