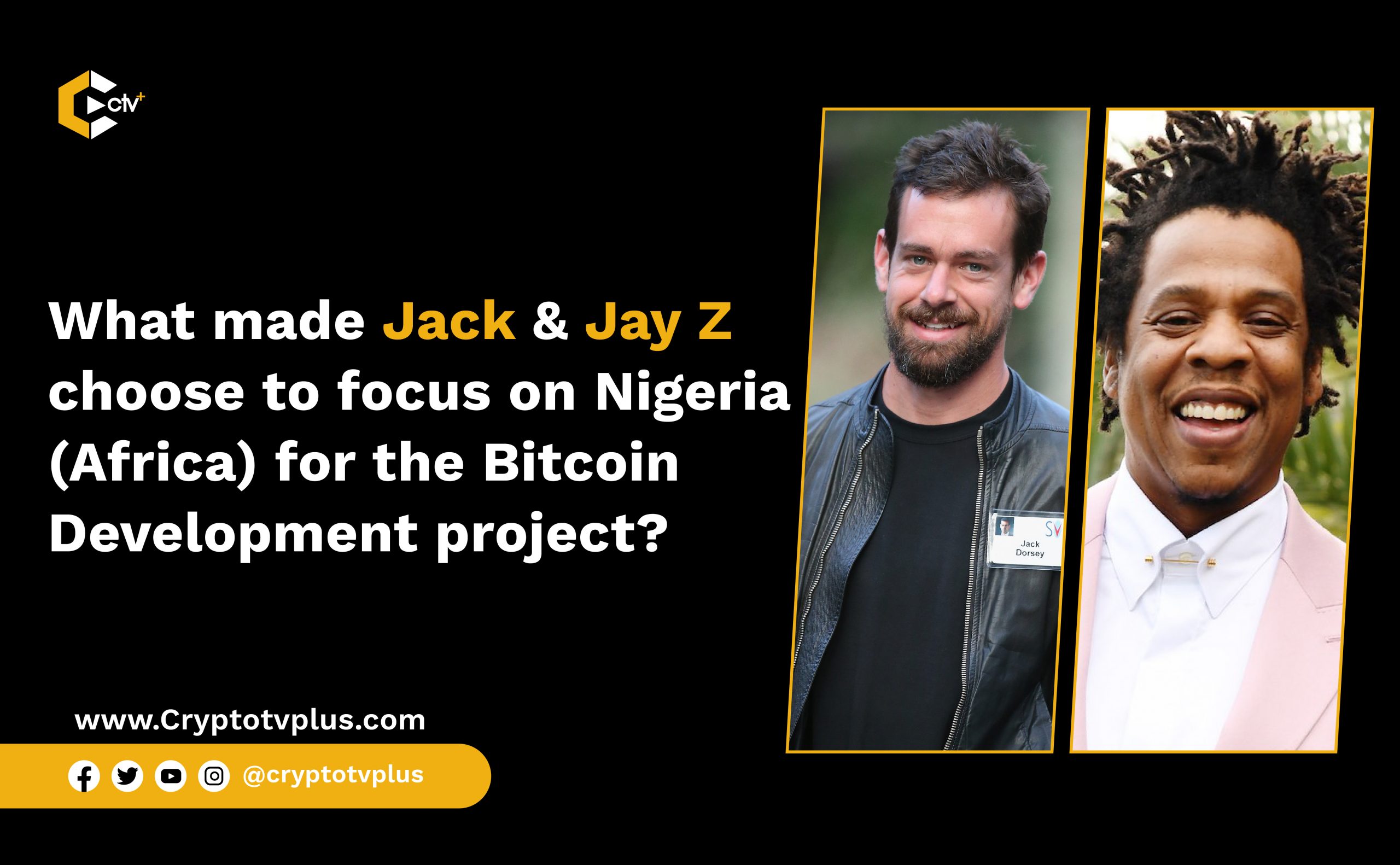 What made Jack & Jay Z choose to focus on Nigeria (Africa) for the Bitcoin Development project?
It all started on the 12th day of February 2021, when Jack tweeted: "JAY-Z/@S_C_ and I are giving 500 BTC to a new endowment named ₿trust to fund #Bitcoin development, initially focused on teams in Africa & India. It'll be set up as a blind irrevocable trust, taking zero direction from us. We need 3 board members to start"
And then as of November 23, 2021, the team was able to review over 7000 applications submitted for the advertised roles. Here's a peep at the application.
Very simple right?
But beyond the application, let's see a few parameters – positive and negative if you think so – that must have gotten the attention of the tech and entertainment gurus:
The ban on the use of cryptocurrencies.
In 2018, India effectively banned crypto transactions. Before the ban, there was a huge burst of investment for those who were introduced to it like Saurabh Shah, a 26-year-old chartered accountant in Mumbai, who got to invest in Bitcoin as a 17-year-old student.
The ban caused a major setback to the cryptocurrency community in India and around the world as the massive population of India is a huge advantage to the adoption of any global trend.
While in Nigeria, on Friday, February 5, 2021, the Central Bank of Nigeria ordered the closure of crypto-related accounts. Speculations have it that the #EndSars movement contributed to this move. Yet, it's clear that there's more to the banning than just that.
For South Africa, there's not been any crypto ban. For the majority of African countries, they are either not participating in the crypto space or have been banned totally or partially by their government from using it.
Crypto decisions are reversed in India but Nigeria…?
Two years after the ban on crypto in India, a change was made. India's Supreme Court made a landmark decision, and on March 4, 2020, the ban was lifted and restrictions on crypto trading taken off. 
Surprised?
Well, it happened. India's Supreme Court gave an injunction to the federal government to start a regulatory framework for cryptocurrency in the nation other than an outright ban. After the ban was lifted, there were positive reactions from both local and international crypto communities. And since then, the community has thrived more.
In Nigeria, the response was different. Lamtek, who is the Deputy Governor of CBN, while speaking as a representative of the Governor at the 30th seminar for Finance Correspondents and Business Editors in Abuja, reiterated that "… the CBN did not place restrictions from use of cryptocurrencies and we are not discouraging people from trading in them… What we have just done was to prohibit transactions on cryptocurrencies in the banking sector."
This is understandable because banks need to be protected. However, it made the P2P system become a lifesaver for many Nigerians who couldn't imagine missing out on the wealth passing through their smartphones. What do you expect from a population where over 100m are 25 years and below? Take that lens to other African countries, you'll see the same trend.
According to BusinessInsider.com, African P2P users on Binance increased by over 2000% despite restrictions by various governments. So, when the restrictions came in, P2P surged immediately.
Creation of Regulations
Again, in India, there are steps taken to create a Cryptocurrency and Regulation of Official Digital Currency Bill, 2021. The question on this remains, will it favor crypto transactions or not?
Most politicians in the country have voiced their responses on what they feel about crypto and it's all mixed up. In line with this, the nation's apex bank has given a go-ahead for banks to facilitate cryptocurrency transactions.
For the most populous African nation, the Blockchain Association of Nigeria has called on the federal government to revisit the ban on cryptocurrency activities in Nigeria. Furthermore, the Honorable Minister of State for Budget and National Planning, Clem Agba, advocates for regulations.
"Better regulation should help the government promote and grow the blockchain technology for broader use and not to clamp down on operators," he said during a conference. Thanks to the Vice President and House of Senate that also called for regulations instead of an outright ban.
Creating regulations to manage crypto transactions has been the roadmap for South Africa. And very few African countries are going in that direction. Hopefully, we will observe more in 2022.
Let's see what Crypto Global Adoption Index says about India, Nigeria, and other African nations.
Despite all the friction with crypto transactions in these nations, India and Nigeria stand as numbers 2 and 6 in the Chainalysis 2021 Global Crypto Adoption Index. Such data shows that her citizens are ready to drive the adoption, development, and usage of cryptocurrencies. And then, amongst the top 20 countries in the list, Kenya, Togo, South Africa, Ghana, and Tanzania represent Africa with Kenya ahead of Nigeria as number one in Africa and five globally.
This data is too juicy to neglect. Africans are ready to plunge into crypto. Population size is also a huge advantage for this.
Portfolios of the candidates
Jack Dorsey disclosed the identities of the BTrust board a few days ago. And it's not surprising for me to see three Nigerians – Abubakar Nur Khalil, Obi Nwosu, and Ojoma Ochaiand – in the group alongside South Africa's Carla Kirk-Cohen.
Remember that Jack tweeted, in response to a Bitcoin Magazine piece written by NFL star and Nigerian Descent, Russell Okung about the case with Bitcoin and the Nigerian government.
Now, let's get into the profile of these BTrust board members.
Obi Nwosu Co-founded Coinfloor (an established group of cryptocurrency exchanges for institutional investors and traders) alongside Amadeo Pellicce, James McCarthy, and Mark Lamb in 2013. It is a seed-level cryptocurrency startup with $300,000 raised in a funding round.
Abubakar Nur Khalil is a bitcoin evangelist, recipient of $50,000 in BTC from Human Rights Foundation (HRF) in May 2021, for his Bitcoin wallet project, and also the CTO of Recursive Capital, a crypto VC fund that supports Web3 founders.
Ojoma Ochai is the Managing Partner at CcHUBCreative (Co-Creation Hub), a tech workspace, directed at advancing startup growth in Nigeria and other parts of Africa. And has raised $5.5 million to pursue this cause.
Ultimately is South African software engineer, Carla Kirk-Cohen at Lightning Labs. She worked with Luno, a South African cryptocurrency Exchange and Wallet firm. She's been a source of inspiration to girls in tech both in South Africa and on the continent.
Certainly, it's no surprise to see that Jack has made a decision alongside Jay Z to drive the development of Bitcoin, which to us, represents the crypto world, with India and Africa as triggers.
As the BTrust team is being structured, Jack is making sure that the team takes full responsibility for the direction of the trust. 500 Bitcoins, which is worth $23,458,300 as of 18th December, 2021, 21.11 GMT, has been dedicated to kickstarting the project This will open a new wave of adoption, innovation, and community engagement from India and Africa.
2022 is going to be exciting.
What do you expect from this project and team? Share with us in our comment section.