With over $3bn raised by crypto firms, these are the biggest in July, 2021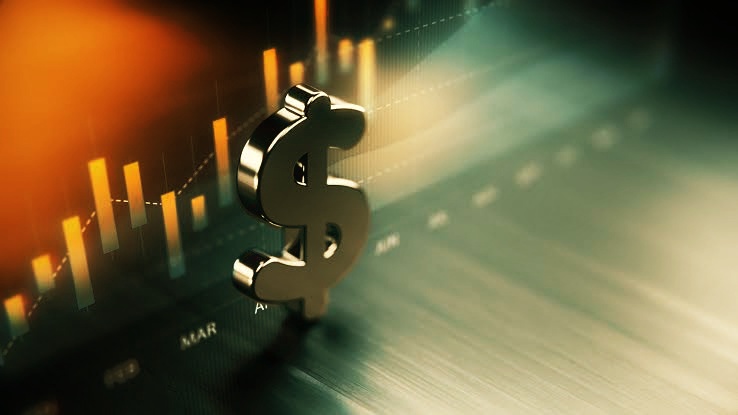 The cryptocurrency and blockchain industry unlike other industries is known for its fast pace and it is always loud during bull seasons with over the roof numbers of fund raises.
In this article, we shall be exploring some of the largest or biggest fund raises in the month of July, 2021
FTX closes a $900 million investment
Leading derivatives crypto exchange FTX announced it got a $900 investment at a valuation of $18 billion in a Series B funding round with over 60 investments.
Fireblocks
Infrastructure provider for digital assets, Fireblocks secured a $310 million in a Series D funding round with investors such as Sequioa Capital, Stripes, Coature, DRW VC, Spark Capital etc. The recent funding puts the company at a $2.2 billon valuation.
Mercado Bitcoin cryptocurrency exchange
Mercado Bitcoin, the leading cryptocurrency exchange in the South American country of Brazil secured a $200 million from SoftBank Latin America Fund. The investment puts Mercado's parent company 2TM Group at a valuation of $2.1 billion.
OpenSea
OpenSea announced it had secured investments totally $100 million in July. This investment puts the company as the first NFT unicorn at a valuation of $1.5 billion. Investors include Andreessen Horowitz, Kevin Hartz, Kevin Durant, Ashton Kutcher, CAA, etc.
Eco
Financial service product Eco in July secured a $60 million investment Eco describes itself as a "one simple balance that lets you spend, send, save and make money at the same time". Investors includes Activant Capital, Lightspeed, LionTree Partners, Valor Equity Partners etc.
Animoca Brands
The Hong Kong based company announced in early July that it has closed a second and final tranche of $50 million in its $138.88 million raise which will put the company at a valuation of $1 billon.
Investors include Blue Pool Capital, Coinbase Ventures, Gobi Partners, Korea Investment Partners, Venture Investment Corporations etc.
Animoca Brand describes itself as a company "focused on bringing digital property rights to video gamers and the Metaverse through the use of blockchain and non-fungible tokens (NFTs), which provide true digital ownership, play-to-earn capacities, and digital asset-interoperability."
CertiK
Blockchain Security firm CertiK revealed in July that it had secured a $37 million to help 'continue creating a more secure and trustworthy future for blockchain and crypto', the company said.investors include Shunwei Capital, Coinbase Ventures and Coatue Management.
Magic Labs
The decentralized identity startup Magic which provides 'passwordless logins' revealed it secured a $27 million investment to scale its platform and double its team of over 30 members. Magic Labs formerly known as Fortmatic's round was led by London based venture capital firm orthzone, Digital Currency Group, CoinFund etc.
Blockware 25 million dollars funding
Blockware raised $25 million to expand its bitcoin mining operations in Kentucky, United States.
Axelar
Axelar is a decentralized interoperability network that connects blockchain ecosystems, applications and users. The company published a blog post in mid-july that it had secured a $25 million investment in a Series A round by Polychain Capital.
Clipper of $21 million
With a 21 million dollar total investment led by Polychain Capital, decentralized exchange Clipper which was designed to cater to retail traders becomes one of the largest fund raiser in July.
Some other interesting raises
Mintable
In an oversubscribed funding round which saw participants from Metapurse, Animoca, Ripple and Shutterstock chairman, Jon Oringer Expedia Grup, Double Peak, Digital Finance Group etc, the Singapor based next-gen NFT platform Mintable secured a $13million in a series A round.
Coin98
DeFi protocol providing an ecosystem of DeFi products that Is more accessible to DeFi users, Coin98, raised a to of $16.125 million from Investors in both Private, Public and Seed investors
Valkyrie
Valkyrie a crypto asset manager which raised $10 million in a Series A funding round.
Zerion
Zerion is a DeFi platform which provides an investing interface across protocols in July, secured an 8.2 million dollars investment in a Series A funding Round.
The investor include Mosaic Ventures, Placeholder, Venture Partners, Blockchain.com etc, the company plans to grow its 200k user base to one million brining new features to its platform and expand its team.
Solrise Finance
A decentralized asset management services which allows anyone to create an investment fund and manage investors' assets in a noncustodial manner, Solrise closed a $3.4 million funding round.
What do you think of this article? Share your comments below.