OKEx Lists REVV & to Give Away 300 Exclusive Racing Car NFTs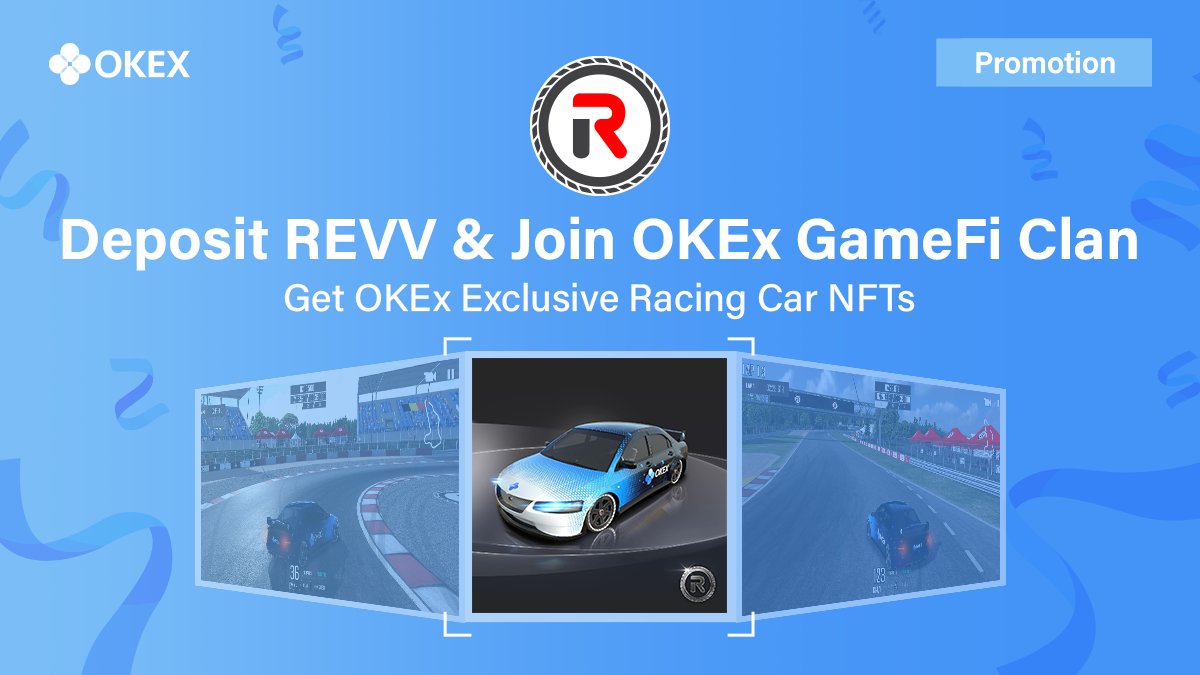 Leading cryptocurrency exchange OKEx has announced the listing of REVV token on its Spot trading markets. OKEx revealed trading will begin on the 25th of August, 2021 while token withdrawal is to commence on the 26th of August, 2021.
With a total supply of 3 billion tokens, REVV token is a fungible cryptocurrency that is used across multiple motorsports games released by Animoca Brands.
The REVV token is a utility token and in-game currency used for REVV Motorsport blockchain games such as REVV racing, F1 Delta Time, MotoGP Ignition and Formula E: High Voltage.
OKEx also announced it will be giving away 300 exclusive NFTs in a lucky draw for users who participate in a series of campaigns it calls Promotion 1, 2 and 3.
Read also:
In Promotion 1, users are to earn 100 NFTs for depositing over $500 REVV tokens. Promotion 2 rewards new user registrants with 100 NFTs while the Promotion 3 grants 100 NFTs for OKEx GameFi clan members.
Three days ago, CryptoTvplus reported OKEx's $10 million Metaverse program to accelerate GameFi projects launching on the OKExChain.
The program also allows projects to gain advance listing and marketing support from the leading cryptocurrency exchange. Accordin to OKEx, the program will bring recognition to projects. It also said it believes that with the continuous development of the Metaverse, an immense new ecosystem of gaming and virtual spaces is emerging.
And it will leverage its leadership in the blockchain industry to provide comprehensive support and quality experiences for the majority of GameFi teams and users through top-notch technical products, capital and services.
OKEx noted that it currently only support the deposits of Ethereum based REVV tokens.