Nigeria Stocks Loses N83bn hours after CBN Revealed Its Speed Wallet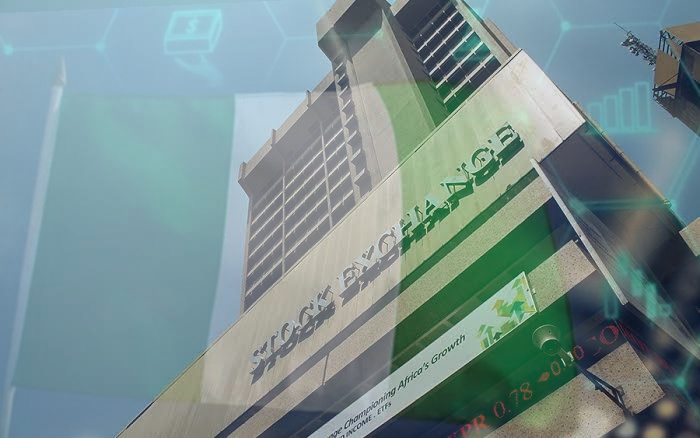 The Nigerian Stock Exchange opens the week with a loss of N83 billion hours after the Central Bank of Nigeria unveiled its Digital Wallet for the e-Naira, Speed.
The week resumed with a "negative mood" according to local media reports with a loss of N83bn following sell pressure on bellwether or leading stocks.
Total market capitalization saw a dip from N20.572 trillion to N20.489 trillion, which translates to a loss of N83bn.
This opening loss is coming shortly after the Central Bank of Nigeria in a bid to meet up with its timeline of releasing the e-Naira Digital Currency dubbed Project Giant unveiled the digital wallet for the e-Naira which it called Speed.
CBN's e-Naira Project with Speed Wallet
The CBN hopes to capture the unbanked using the Speed Wallet as it allows Nigerians without any Bank Account to send and receive money and as well as withdraw cash from agents and banks.
With a daily Send and Receive limits of N50,000, Phone number is linked with the National Identity Number of a user is the minimum requirement needed to use the Speed Wallet.
Read also:
The Central Bank had in few weeks ago revealed the Digital Currency will go live on the 1st of October – the nation's Independence Day.
While the Speed Wallet will enable the transacting of value, the CBN pointed out that it doesn't intend to become a competitor to other financial players rather, the wallet was imperative to enable it meet up with its timeline. The e-Naira will also be considered a National Critical Infrastructure.
Read also:
Loss Causing Stocks
The N83 billion market loss was driven by price decline in large and medium capitalized stocks, local media reports; and these includes Dangote Cement, Eterna, Oando, Ecobank Transnational Incorporated, Champion Breweries and Zenith Bank.
What do you think of this story? Share your comments below.