El Salvador, a country in central America that announced its plans to make Bitcoin (BTC) a legal tender within its region has just passed the bill into law.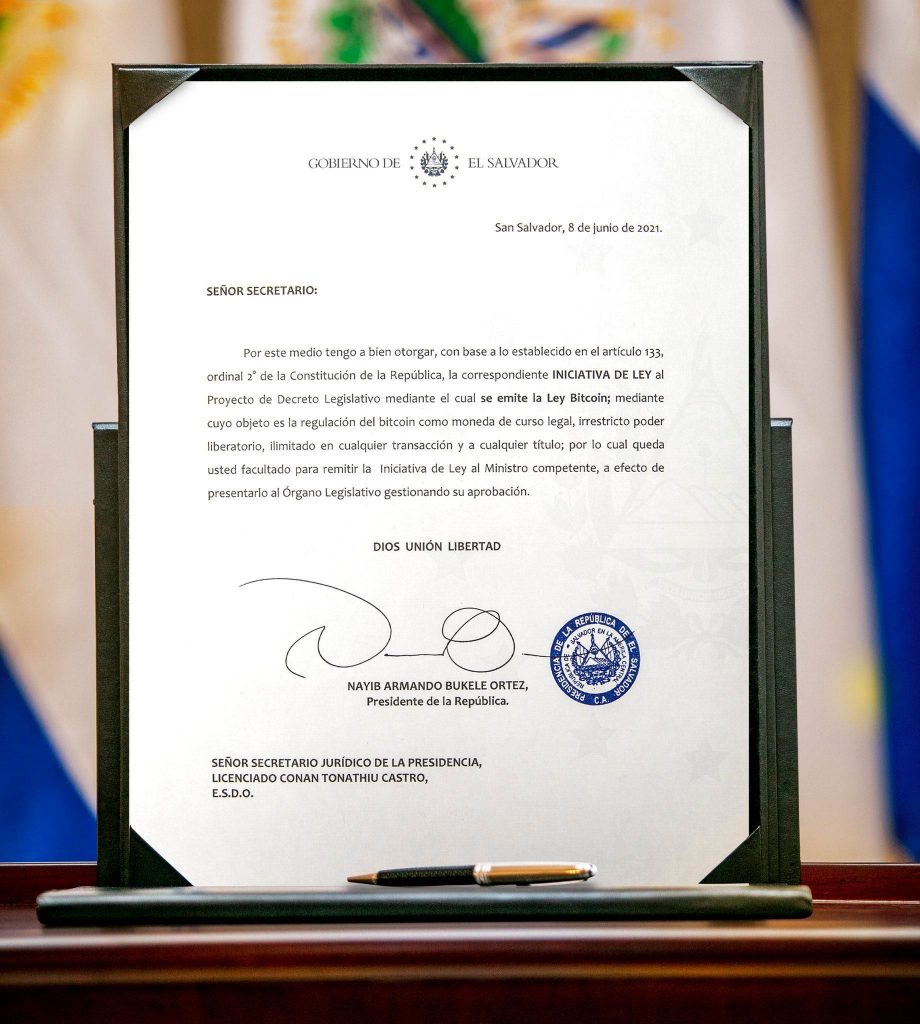 This was disclosed by the President; Nayib Bukele via his twitter handle (@nayibbukele) today, 9th June, 2021. The bill was said to have been voted on by 62 out of 84 members of the Parliament in El Salvador according to President's tweet;
This is another epoch in the history of bitcoin and a milestone just achieved.
Prior to the passing of the bill, the President made a bullish tweet on Sunday, 6th June, 2021, intending the country's move to make Bitcoin a legal tender within its regions. The tweet also implied that citizens wouldn't have to pay capital gains taxes on Bitcoin anymore as soon as it becomes a legal tender in the country.
The president also changed his profile picture to the laser eyes meme popular among top Bitcoiners and influencers showing his bullish stance on Bitcoin.
In less than a week since he made the tweet, it became a reality as Bitcoin is a legal tender in El Salvador today.
Paraguay to Follow Same Suit?
Paraguay has also been showing hints that the country might take the same steps in the direction of El Salvador to make BTC a Legal Tender within its borders. This was due to the tweet by a prominent politician in the country (@carlitosrejala) that indicated that news to make Bitcoin a legal tender in the country is expected this week. He also changed his display picture to the laser eyes meme used by popular Bitcoin influencers showing their bullish stance for Bitcoin.
Bitcoin's Adoption Keeps Growing
Bitcoin (BTC) is making history with its adoption. First it was institutional investors that came in, now we're having countries looking into Bitcoin to make it a legal tender within their region. That's crazy growth for BTC. Individuals and companies that once loathed it are changing their stance on Bitcoin. Google recently lifted its ban on Bitcoin related ads! The future is Bitcoin (Not Financial advice).