Once crypto-haven, "Estonia" strips 1000 crypto firms of their license in 2020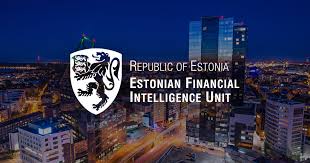 Amid legislative changes, the Estonian government has tightened the issuing of activity licenses to crypto service providers over money-laundering concerns.
On Friday, December 11, the Estonian Ministry of Finance revealed in a Press Release that more than two-third of cryptocurrency firms operating in Estonia have been stripped of their licenses.
The announcement comes after the Estonian Government Anti-Money Laundering Commission met and discussed in detail, issues surrounding virtual currency service providers and the future of the Estonian Financial Intelligence Unit (FIU).
The secretary-general of the Ministry of Finance, Veiko Tali, who also doubles as the deputy head of the Anti-Money Laundering commission cited the continuous need for heightened attention towards the monitoring and regulation of virtual currencies service providers.
He further explained that a huge number of cryptocurrency businesses expressed interest in acquiring licenses in 2019 which led to a high number of issued licenses with limited scrutiny.
The Ministry confirmed that the Financial Intelligence Unit has withdrawn over 1000 licenses of cryptocurrency firms in the last 12 months, with about 400 firms still operating in Estonia.
Veiko noted this as the reason the commission plans to pay more attention to the topic in 2021, confirming that a number of important regulatory changes are planned for the services of virtual currencies so as to increase regulatory oversight.
No longer crypto haven
Estonia was once a haven for the crypto sector because of the ease in their regulatory process. This allowed a lot of crypto firms to seek regulatory refuge in Estonia without even being physically located in the country.
Recent findings from Estonia Financial Intelligence Unit revealed that crypto service providers registered in Estonia serve the most clients in the United States, Russia, Asia, and Latin America. The findings also estimated the turn-over of cryptocurrency service providers at over 1.2 billion euros in the first half of 2019, more than doubling year-on-year.
Earlier this year, Estonia tightened licensing laws with the inclusion of higher fees as well as the requirement of an office and director within its borders.
The commission also plans to transition the FIU into an independent agency and more than double its budget from January 2021. Its workforce is also set to increase to 47 from its current 32 employees, all in the bid to increase attention on the sector.
What do you think about the tightening of Estonia's cryptocurrency regulatory processes? Let us know in the comments.