Things to Look out for when choosing a Cryptocurrency exchange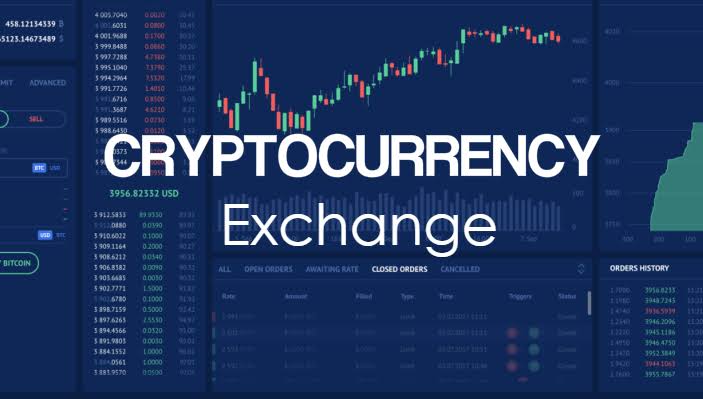 A cryptocurrency exchange is a platform that offers buying and selling of crypto assets. Digital assets listed on the platform can also be exchanged to local fiat currencies depending on the region of the user. Apart from basic trading on an exchange, users have access to advanced trading of derivatives (futures trading), P2P or OTC trading alongside other features.
Examples of cryptocurrency exchanges include Chiji14exchange, Kucoin, Bitfxt, Binance, Okex. There are different forms of cryptocurrency exchanges. There are crypto-to-fiat exchanges like crypto.com while some exchanges are majorly for margin trading like Bitmex. There are spot exchanges, derivative exchanges meant for futures trading and P2P trading platforms
Who can use a Cryptocurrency exchange?
Anyone can use a cryptocurrency exchange provided such an individual has substantial knowledge about cryptocurrencies and how to go about basic trading on cryptocurrency exchanges. However, it is important to know that the only restriction to using an exchange might likely be KYC (Know Your Customer) verification. While these restrictions vary from one exchange to another, the KYC restriction limits the volume a user can trade on an exchange. Such restrictions are lifted when the user passes KYC verification by uploading necessary valid identification documents.
There are certain things one has to consider before choosing just any cryptocurrency exchange to trade on. This is to avoid cases of scams leading to loss of funds. The cryptocurrency industry has a challenge of scams in forms of ICOs (Initial Coin offering), exit scams; a situation where the founder of a project allegedly goes out of sight. There have been cases of fraudulent exchanges in which the company disappears with customers' funds. This article will be addressing key factors to take cognizance of before choosing a cryptocurrency exchange.
Legitimacy of the exchange
The first thing to look out before choosing to trade on any exchange is to do background checks about the exchange. By doing background checks, it is to check whether it is a reputable exchange or just another scam in the cryptocurrency industry. To check whether an exchange is reputable or not, one can check for reviews about the exchange from previous users on platforms like Google Play Store, Appstore. Social media platforms like Twitter, Reddit among others can also be useful while running background checks to know how reputable an exchange is. Search engines like Google can help check for scam exchanges by searching the name of the exchange with the keyword "scam". The cryptocurrency industry is still in its early stages and to identify scams might be a tedious task but by joining certain cryptocurrency communities of experts, it would be easy to identify scams from legitimate projects.
Insurance Policy  
Another important thing to look out for before trading on any exchange is its insurance Policy as regards the safety of users' funds. This policy differs from one exchange to another and it could be found at the "terms and conditions" page of the exchange. It is advisable to trade with exchanges that have insurance funds to cover for unforeseen occurrences like security attacks resulting in loss of users' funds from the hot wallet of the exchange. Recently, KuCoin had security attacks from hackers and they moved funds from the exchange but the company assured the customers that their funds were safe in a report. Cashaa, a UK based exchange had similar experience around July 2020 and users were assured of safety of funds as reported. Users of exchanges without a policy of insurance will lose funds if such an exchange has any case of attack.
Level of Security
Security is a very serious issue to consider before trading on any exchange because the level of security on an exchange determines how secured a user's assets are on the exchange. There are accepted levels of security globally for a cryptocurrency exchange. It is important to check if an exchange offers 2FA (two-factor authentication) because that is the globally accepted security standard in the cryptocurrency industry. An exchange without 2FA should be checked twice before making deposits to trade.
Transaction Fees
While choosing a cryptocurrency exchange to trade on, trading fees for transfers from the exchange to another, withdrawals and other fees are to be considered. Trading fees differ from one exchange to another and the amount each user trades also determines the fee that will be charged. Fees can increase also depending on the number of transactions on the blockchain. For instance, congestion on the Ethereum network has been an issue in 2020 which has made gas fees for Ethereum transactions shoot up.
Trading Volume
The volume traded on an exchange is the amount of assets in circulation on the exchange over a given period of time. It could also be the amount of liquidity available on an exchange. It is important to check the volume of an exchange before trading because exchanges with low volumes might not be able to take orders of traders that trade large quantities of cryptocurrencies. One can always check for statistics of volume of an exchange on CoinmarketCap because of the issue of exchanges putting on fake volumes on their platforms.
Price of assets
Traders should always look out for the prices of assets on an exchange before going ahead to trade on such a platform. There are always variances in the price of assets from one exchange to another. Users can always check for prices to choose a reputable exchange with the price that suits them best.
While looking out to choose a cryptocurrency exchange, the above factors would go a long way in helping one choose a reputable exchange. Users are not restricted to only the highlighted points. One can as well conduct further personal research.