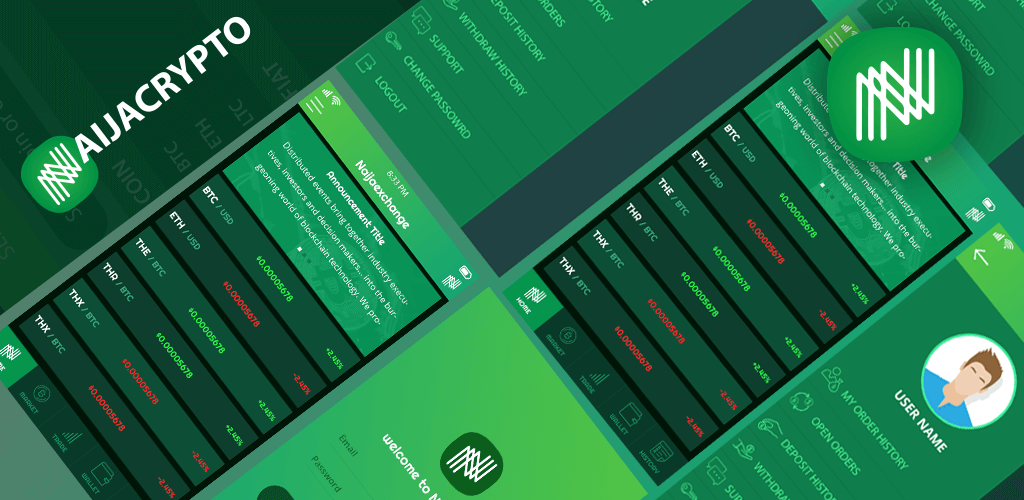 Naijacrypto.com Launches the First Ever Cryptocurrency trading competition module in Nigeria
Naijacrypto, in its vision to create outstanding solutions for cryptocurrency traders, is excited to announce the launch of its trading competition module in Nigeria.
Naijacrypto is a highly secure peer-to-peer cryptocurrency exchange. It owns both web and app-based platforms that enables users to conduct trades of some major cryptocurrencies in the market.
This module allows both experienced, upcoming and beginner traders to trade various cryptocurrencies using virtual money and win prizes for good performances.
In this competition:
A trader can trade up to 30 cryptocurrencies including Bitcoin, Ethereum and Monero.
Trading is with Demo money but the prizes are real!
There is a live feed given for every crypto currency the trader wishes to trade
Traders can view a leaderboard and see where they stand in the competition
Traders can test their trading skills without pressure of using real money.
Any trader can pick a competition that suits them.
Competitions run daily, weekly or on a monthly basis.
Chat box available so competitors can chat and learn among themselves
Payout:
All rewards are paid into your Naijacrypto account. Account holders will be able to claim their prizes directly to their wallet once competition is over.
Naijacrypto believes that this competition module is an opportunity for those trying to learn cryptocurrency trading to involve themselves in trade scenarios without the pressure of using real money. The interaction between beginner traders and pros can make the action of pros rub off on the beginners.
The trading competition module is now live on the naijacrypto website. The first competition is free to enter with the winner being rewarded with
100,000 naira for first place,
60,000 naira for second place and
40,000 naira for third place.
We are always open to partner with individuals and organizations who wish to organize or sponsor their own competitions on the platform.
To participate in the first free competitions or any subsequent competitions, simply create an account on www.naijacrypto.com or download the naijacrypto app on the google play store. Please note that there would be deferring competitions on the module with deferring roles.