West Virginia Set To Use Blockchain Voting in the 2020 Presidential Election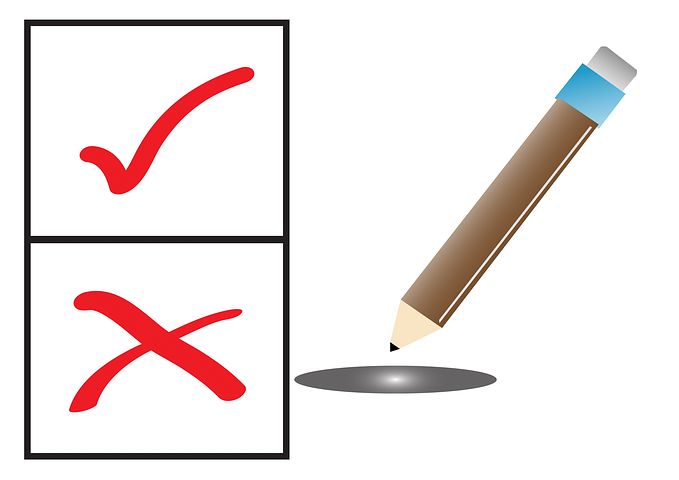 In the upcoming 2020 US presidential election, West Virginia state is warming up to utilise Blockchain technology in casting of votes as an outcome of their successful trial the previous year where it is been recanted that West Virginia became the first US state to use mobile blockchain voting for a midterm election.
This innovative thought of utilizing blockchain technology in the 2020 Presidential election by West Virginia was reported by LongHash on April 15. According to LongHash, West Virginia will again use Voatz, the mobile blockchain voting startup, in the US 2020 Presidential election.
Donald Kersey, the elections director and deputy legal counsel in the West Virginia Secretary of State's Office, in an interview with LongHash, hinted that the state (West Virginia) will continue to use blockchain voting.
"Using the Blockchain system makes more sense for the security of all data than relying on one server. The Blockchain offers a safer system. There are dozens of nodes that record data. In addition, data is encrypted in ways that are almost impossible to solve. It is illogical not to use it. when there is a system like that, " Kersey said.
Kersey made it known that a big part of why the state is utilizing mobile blockchain technology for voting is to better enable military personnel stationed outside of the United States to cast their votes because the military personnel stationed outside of the country find it very difficult and sometimes even impossible to submit secure ballots on time, either by mail or electronically.
In his own words: "In America, we have a democratic government. The folks that represent us, that pass our laws, they are elected by the populace. And a big part of our community in America is our military."
Kersey's stance is anchored on the fact that many voters do not even vote at all. This ugly situation is been ascertained by the Federal Voting Assistance Program which once reported that only around 7% of overseas voters submitted ballots for the 2016 presidential election. Hence, as a good reaction to this situation, Kersey believes that a simple, secure, and easy-to-use mobile blockchain application is the answer, as it is better than submitting ballots through a single server and easier and faster than mail.
While Kersey is all for mobile blockchain voting to increase the number of voters, especially those overseas, he hinted that he doesn't see it taking over traditional means of voting anytime soon, and expects to receive some reports for using such new technology.
Bitcoin Pizza Day, We've Come a Long Way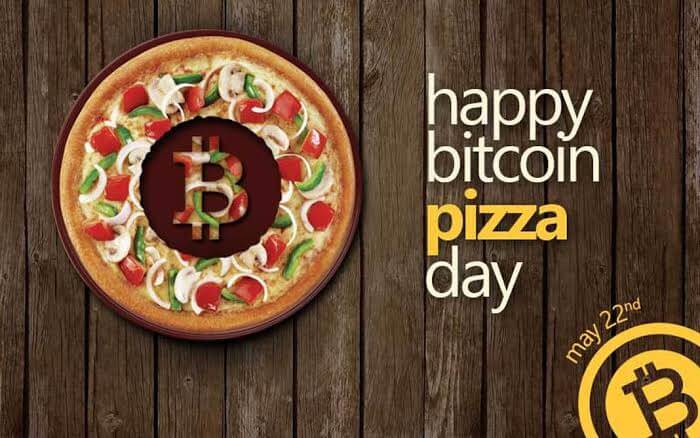 Pizza is well known all over the world the juicy cheesy meal has won many a heart. Bitcoin, on the other hand, is also breaking boundaries. The story of Bitcoin Pizza Day begins on May 22, 2010. It isn't just a story of how one man bought a pizza for 10000 Bitcoin, it is a story of Bitcoin adoption.
Nine years ago, Laszlo Hanyecz traded 10,000 BTC for Pizza and has since been known as the Bitcoin Pizza guy. At that time one BTC was less than a dollar, but today, it is worth over a $7,000. Laszlo Hanyecz had announced on the bitcointalk forum that he was willing to pay 10,000 Bitcoins for the delivery of two Papa John's pizzas. He wrote on the platform,
"I'll pay 10,000 bitcoins for a couple of pizzas.. like maybe 2 large ones so I have some left over for the next day."
At that time, all Hanyecz, a software engineer from Florida wanted was to get Pizza in exchange of BTC. Pretty soon, a British man took up Hanyecz's offer. He offered to get the two pizzas for him at the price of $25 a piece. It was quite a bargain because at that time 10,000 Bitcoins were worth around $41. Nine months after exchanging his BTC for Pizza, Bitcoin became equal with the U.S. dollar, which means the two pizzas were now worth $10,000. Today, the price of one BTC is worth $7918.69 as at the time of writing.
While it is easy to make speculations as to why Hanyecz was willing to part with his digital currencies for Pizza, we cannot deny that he has made a contribution to adoption. It is important to note that the Bitcoin Pizza story is the first known real-world bitcoin transaction. Hanyecz claims that buying the pizza helped legitimize BTC. And although he doesn't think about how wealthy he could have been if he had held onto his coins he doesn't regret it. He claims that he is proud to have been a backer of Bitcoin and a proponent of its use in the real world.  
Today, Bitcoin use has exceed pizza purchase. Bitcoin and other altcoins can be used for varied purposes. A lot of businesses have adopted digital currencies as a means of transacting since the Bitcoin boom of 2017. You can now purchase a house with bitcoin and even receive your salary in Bitcoin. Today, May 22 has been named Bitcoin Pizza Day. In celebration of the day, crypto companies such as Huobi are celebrating Bitcoin pizza day with special offerings for their users.
Can you spend 10,000 BTC on Pizza? Share your thoughts with us in the comment section below.