The Blockchain Technology Can End Codeine Abuse in Nigeria
The importance of the blockchain to supply chain management in pharmaceutical companies can be addressed in the Nigerian codeine crisis. A BBC documentary revealed the extent to which drug abuse is currently on a rampage in Nigeria. The situation got so critical that the National Agency for Food and Drug Administration and Control, NAFDAC placed a ban on a major pharmaceutical firm fingered in the whole crisis. The investigative documentary titled Sweet Sweet Codeine revealed how some staff from three major pharmaceutical firms sold codeine-based cough syrup to this addicts. In a decentralized system where the production of codeine-based cough syrup can be monitored from factory to patient, a situation like this can be prevented.
The blockchain technology is currently being adopted in different sectors and the health sector is not to be left out. Countries such as Ethiopia have adopted the blockchain technology to its coffee supply chain ensuring that exported coffee is of top quality and that farmers get paid the right value for their products. A company like IBM have created innovations that can make data sharing between healthcare providers better and allow various stakeholders in the healthcare track data. Also, the supply chain will be more secure and effective and transactions will be recorded on the blockchain which is immutable.
The codeine abuse in Nigeria can be solved using the blockchain technology. The blockchain technology can ensure the following in the Nigerian healthcare and pharmaceutical sectors;
Supply Chain Management: The blockchain technology enables secure and transparent transactions. This means that if from production, a particular number of drugs have been recorded on the blockchain the number supplied and their suppliers should also tally. So, when the chain is broken, the menace of the stolen drugs to facilitate drug abuse can also be stopped.
Secure Data: Distribution makes the system more secure, this is because there isn't a single place of attack or failure. Transactions are documented in a permanent decentralized record which does not only reduce the time spent and added costs but also cuts down human errors.
Drug Traceability: Issues such as counterfeit drugs, stolen drugs can be tackled with the blockchain as the transaction between drug manufacturers, wholesalers, pharmacists, and patients can be tracked, verify and secured to know the important details of the drug product.
The blockchain technology can also be used to create smart contracts where patient's data can be accessed and patient's information can be accessed by permission from stakeholders. The blockchain technology can do a lot for the current codeine crisis Nigeria is facing and it will make a lot of sense to integrate this technology into the pharmaceutical sector. What the citizen want is transparent transactions, laying a ban on a company might not necessarily end the drug crisis but transparent transaction, supply chain management, and drug traceability can end the crisis.
What do you think about the application of the blockchain to supply chain management in pharmaceutical companies in Nigeria? Share your opinion with us in the comments section below.
Image source: abcnews.go, deserthope
Disclaimer:
The Information provided on the website is designed to provide helpful information regarding cryptocurrency subjects. The content is not meant to be used, nor should it be used as a basis, foundational knowledge or prerequisite for decision making regards trading. Always do your own research and due diligence before placing a trade. We are not liable for any outcome based on any content found on the site.
Tron (TRX) Accepted by Travala.com To Be Used for Booking in Over 500,000 Hotels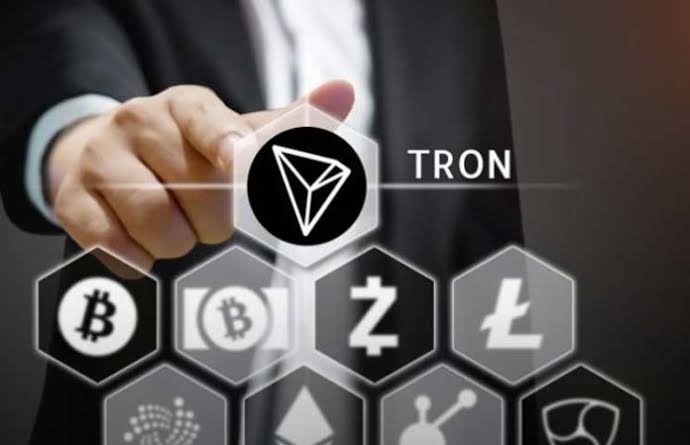 ---
Tron (TRX) is the 10th cryptocurrency to be adopted by hotel booking platform, Travala. Before now, Travala had been accepting coins like; Bitcoin, Litecoin, Ethereum, XRP, Nanos, BNB, AVA, DGB, Doge, EOS, TUSD, XLM. It also accepts PayPal, VISA and Mastercard. As travel platform, Travala aims at merging decentralised technologies and tokenized incentive structures to make booking easy for travelers.
Travala.com, a reputable blockchain travel platform, dedicated to revitalizing the yet to come travel industry. Established in the year 2017, it now  boasts of 567,928 properties in 210 countries across the globe, with over 82,000 destination coverage. 
Travala.com as of yesterday declared that its clients can now make payments with Tron (TRX) token in over 550,000 hotels across the world with an added discount of 15% for every transaction performed with the token.
According to Travala.com their customers are to use TRX to book 550,000+ hotels worldwide with an average saving of 15% on http://Travala.com and the customers can get further savings up to 10% off the already amazing prices with our SMART program.
While the other coins listed above like Bitcoin, BNB, Nano, etc have been enjoying this privilege for some time now, it is coming new for Tron, and this can be taken as an added advantage for the cryptocurrency. Unlike every other blockchain technology, every moment of Tron (TRX) is filled with exciting news. The quality and potential of any cryptographic project in the space is determined by the adoptions and partnerships it gets.
As a means to echoing the success of Tron, Misha Lederman, a well-known member of the Tronix team, had once related that Tron has produced more blocks than Ethereum. According to Lederman, "Tron has produced 8.3 million blocks since its independence in June 2018 and Ethereum, on the other hand, despite its longevity, has only produced 7.5 million blocks since July 2015."
Photo credit: Botcoin Exchange