Swiss Crypto Company, X8 Obtains Islamic Finance Certification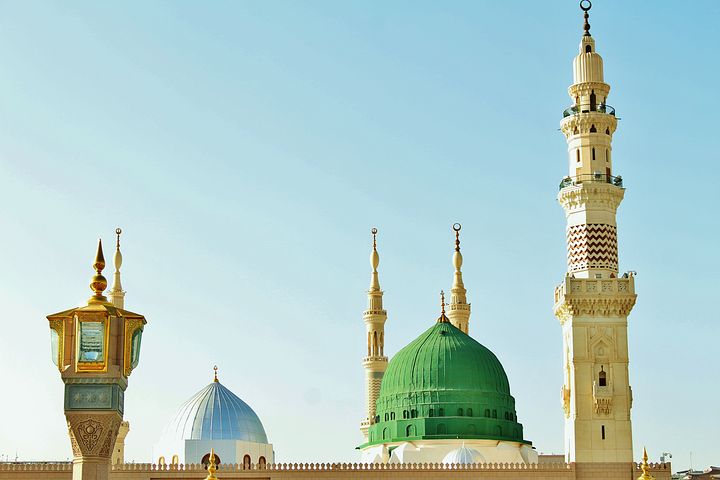 The cryptocurrency space is beginning to attract the Islamic financial world. Regulators and financial exchanges in the Middle East region are working to ensure that finance is Sharia-compliant. To this effect, a Switzerland-based fintech firm, X8 AG has received a certification from the Shariyah Review Bureau (SRB) for its digital currency. Reports have it that X8 AG is seeking to expand its business in the Middle East.
Director and co-founder of X8, Francesca Greco revealed that the company hopes that its Ethereum -based stable coin which has the backing of eight fiat currencies and gold, can address some of the concerns of Islamic scholars. Most of these concerns revolve around the religious validity of cryptocurrencies, its price volatility and the types of assets backing these digital tokens.
The Zug based company received the certification from SRB, a Sharia consultancy and audit firm licensed by the central bank of Bahrain. SRB holds over 13% of the market share of Saudi Investment Companies. These companies are licensed by the Capital Markets Authority (CMA). The SRB also holds over 21%  of the Cooperative Insurance Firms which are Listed on the Saudi stock-exchange market.
X8 also has plans to launch a Sharia-compliant crypto exchange and has been in talks with local exchanges in Abu Dhabi, Bahrain and Dubai. Greco revealed. "The Gulf region is a really good place for financial technology companies because they all want to become hubs for fintech."
Several fintech firms are beginning to integrate their technology into the field of Sharia-compliant finance. Sometime in July, Stellar (XLM) claimed to be the first blockchain protocol to received a Sharia-compliant certification in the money transfer and asset tokenization field. Not to be left out, NOORCOIN, a crypto utility token was certified in March with a Sharia Certificate from the World Sharia Advisory Committee. Also, X8 has claimed to be a 'pioneer of a unique class of stable tokens'.
What do you think about Sharia-compliant certification for cryptocurrency? Share your opinion with us in the comment section below.
Image credit: Pixabay
Disclaimer:
The Information provided on the website is designed to provide helpful information regarding cryptocurrency subjects. The content is not meant to be used, nor should it be used as a basis, foundational knowledge or prerequisite for decision making regards trading. Always do your own research and due diligence before placing a trade. We are not liable for any outcome based on any content found on the site.
Satowallet Ready to Launch A New Web Exchange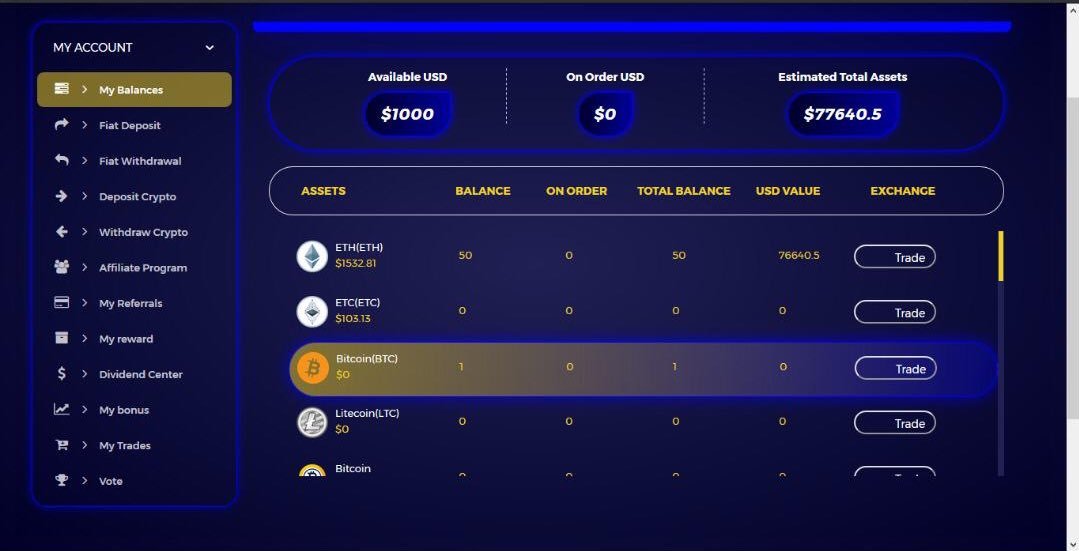 Satowallet, a multi-cryptocurrency wallet and exchange App which came into existence in 2017 is set to launch to its global audience on the 6th of June 2019.
It is available on both Android and iOS and has partners like Changelly, Tron, Digibyte and others. Users of Satowallet apps store, stake/mine, and securely trade their cryptocurrencies as it has moved from being a multi-asset wallet app to a full trading app. Satowallet is one of the few African blockchain projects with Global relevance which is currently being used in over 50 countries and expanding.
In an exclusive interview with Cryptotvplus.com , the CEO of Satowallet, Samuel Benedict Ogbonnaya responded to questions bordering on:
1. Who is the exchange open to? 
2. When is it most likely to be launched? 
3. Some features of the exchange that stand it out among competitors? 
4. Any special community program in place towards the launch?
Speaking to cryptotvplus.com on who the exchange is open to, the CEO said that the exchange is open to all who are interested in crypto. In his words: "SatoWallet Exchange will be open to everyone in the world who is looking to delve into the blockchain space, with specific interest in Cryptocurrency. SatoWallet however, currently has a user base spanning across over 50 countries of the world. We have been able to achieve this  given our customer-centric nature and a conscious pursuits of engaging more individuals into the blockchain space.
With the launch of the exchange, and the global rising of industries seeking to dive into the blockchain space, Satowallet Exchange will provide better use case analysis and market trends for a variety of professionals and bodies alike…"
As the interview progressed to the second question, cryptotvplus.com learnt that the exchange is likely to go live on Thursday, 6th June, 2019.
"The SatoWallet Exchange will go live on Thursday, 6th June, 2019. A look through our handle on Twitter (@satowallet) has a breakdown of some of the key features to look out for. As of today Monday, June 3rd, 2019, SatoWallet has a scheduled system upgrade, which will see SatoWallet working on migrating it's User accounts of over 150,000 Users to deliver a smooth launch as scheduled. Adequate technical analysis will be provided for during this period," the CEO assured.
He also said that "this period will see SatoWallet having a lock time, as opposed to a down time which many are known to have. While activities have been locked, the routine is to last for only about 8hrs, from there's on, all orders, deposits, withdrawals etc will be open for trading."
On the preceding question, the CEO took his time to detail the features that stand Satowallet exchange out. He said;
"On our competitive advantage, we're caught between saying it's too much or too good to be true. It's how much of a competitive advantage we have created on the new web exchange.
The SatoWallet Exchange will highlight a variety of features, some of which some users might not even know about until they are told. This we intend to work on creating awareness so Users take advantage of it to its fullest. We have:
1. Shop with Crypto: this feature addresses an emerging trend amongst people who are both new to crypto and those who have experience – that is, what is the store and measure of value of cryptocurrency. With the Shop with crypto feature, users will have first hand experience on what it means to get a real life value use Case with cryptocurrency.
Users will be able to shop for a variety of custom collectibles deliverable to them anywhere in the world as you have shopping with fiat.
2. Coin voting: this feature will address the issue of what people in the crypto space will term shit coin or projects that set out to exploit people.
With this feature, Users will be able to trade, review and vote project viability based on their performance on the market. That way people don't lose their investments. This will see SatoWallet moving to infuse a minimal level of stability in the crypto space among crypto projects.
3. Announcements: if you're going to invest in an enterprise, especially in the crypto space, it is better to always be in the know things. The announce page will publish all news, report, updates, statistics and insight on satowallet activities giving transparency to our role in enhancing the pace of crypto activities.
4. IEO Launchpad: this is simply to create ease of trade and fund raising for our Users and crypto projects. Projects on the IEO Launchpad will be subject to scrutiny and SatoWallet will ensure to provide adequate notice in event of a new IEO.
5. Faucet: The exchange houses a live page for earning free cryptocurrency for any and all users registered on the satowallet exchange. The feature has been simplified much that Users get crypto every 10 mins just for clicking "Claim". However, there are limitations to how much one user account can get, to ensure equitable distribution.
Other features in the SatoWallet Exchange are
1 Funds Password: an optional added security layer to safeguard users account from issues of unintentional spending, wring spending, double spending and issues of account intrusion.
2. Live Trade Chat: meet with other traders live on a trade and exchange conversation on analysis and trends in the market.
3 Fiat Deposit and Withdrawal: Users will now have greater cryptocurrency liquidity, as crypto deposits can be made direct with fiat transfers and withdrawals can also be made direct to fiat transfers."
Furthermore, the CEO also responded convincingly stating that following the launch of the web exchange SATORONES will be formed. SATORONES is a community of volunteer Satowallet Ambassadors.
He said, "upon the launch of the exchange, a community of volunteer Satowallet Ambassadors will be formed, they will be called "SATORONES." Satorones will be giving SatoWallet representation in all our user countries. Direct engagement will come to us through these Ambassadors and they will take charge of organizing country Meet ups organized by SatoWallet and build a host community support base, to educate more people and afford SatoWallet opportunity to impact community lives."
It will be good to note that registration is currently open to all "new and intending users of the exchange to begin signifying interest as SatoWallet will ensure to provide adequate training and an environment challenging enough to make a new community of knowledgeably vast individuals contributing to the Crypto space," the CEO said.
Further resource links include:
Apps: https://satowallet.com/app
Twitter: https://twitter.com/satowalletapp
Telegram: https://t.me/satowalletexchange