Sprtshub.io -Nigeria's #1 Sports Platform on the Blockchain Launches Token, Reveals Stakemine.io listing and ICO plans.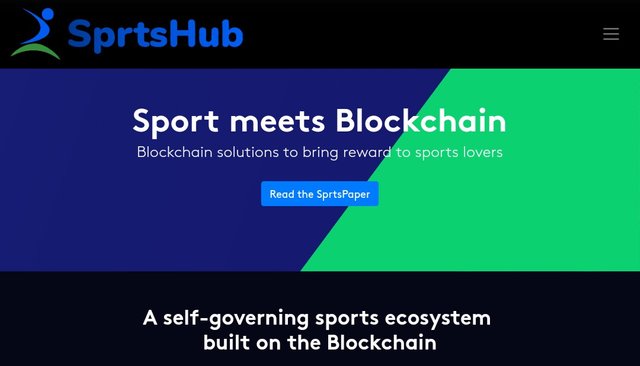 Sprtshub.io has been successfully running for a year now and today, in a recent press release on its steemit handle, the team updates her community on the recent milestones reached. Interestingly, sport lovers and enthusiasts will now have an amazing time sharing sport updates on the blockchain.
A complete Sports ecosystem
The sprtshub.io platform is an amazing sports ecosystem complete with, Blogging, Gaming, Betting, Shopping and a Talent Management Agency all of which will be powered by the platform's traditional currency, SHC.
A platform that will afford users the freedom of choice to share what they enjoy about the sporting world is what we are building.
Token Economy
The sprtshub.io ecosystem is designed to be driven by a traditional token called Sprtshubcoin SHC, and this was created on the 28th of March 2019. Total supply is 300m and it is powered by the eosio software.
The token will be at the heart of the sports first multi blockchain ecosystem and can be earned through blogging, gaming, betting and shopping.
There is a planned Smart Drop event that will be used to reward regulate users, contributors who will write and do videos about sprtshub.io and it's unique offerings.
Stakemine.io listing
Sprtshub.io is literally on stakemine.io to give users token in return for staked bandwidth
The whole idea is to allow users support projects they see with some value instead of being taken for a ride as has been the case with regular project offerings.
With stakemine, the users determine their choice of projects and stake bandwidth in process called Initial Bandwidth Offering, IBO.
So if you want to earn some tokens in return for staking your eos, check us out at stakemine.io.
Blogging Statistics
Without a marketing budget, sprtshub.io has been growing organically while we worked behind the scenes to present a sports platform that has the ability of impacting the sports world
Our blog platform is designed to be a standalone board where users can earn SHC for their articles through an upvote rears system and also still be able to share to blockchain of their choice.
The launch of the platform reward system will happen in June 2019.
Sprtshub Bets
The betting platform is currently under development and what have released the alpha version as a teaser to allow sports lovers who like to stake for their favorite games indulge themselves.
The platform when ready will utilize the Sprtshubcoin reward economy.
Airdrop, Pre-sale and ICO
We are presently running an airdrop which will be governed by completing social media tasks.
Pre-sale and ICO will follow shortly after and we look forward to allowing every one interested get their hands on the token.
Exchange listings
Yes, I said listings as we are presently in talks with some very good exchanges with good reputation and volumes and we will be listed immediately after the token sale.
This is a good time to grab some tokens and hold.
There is about 8million SHC Smart Drop for content creators
For more about sprtshub.io follow the project and join the Telegram Community and engage in daily activities to earn tokens.
Disclaimer:
The Information provided on the website is designed to provide helpful information regarding cryptocurrency subjects and updates. The content is not meant to be used, nor should it be used as a basis, foundational knowledge or prerequisite for decision making regards trading or participation in the activities here mentioned . Always do your own research and due diligence before joining the platform . We are not liable for any outcome based on any content found on the site.
MoneyGram's New Time Remittance Technology backed by Visa not Ripple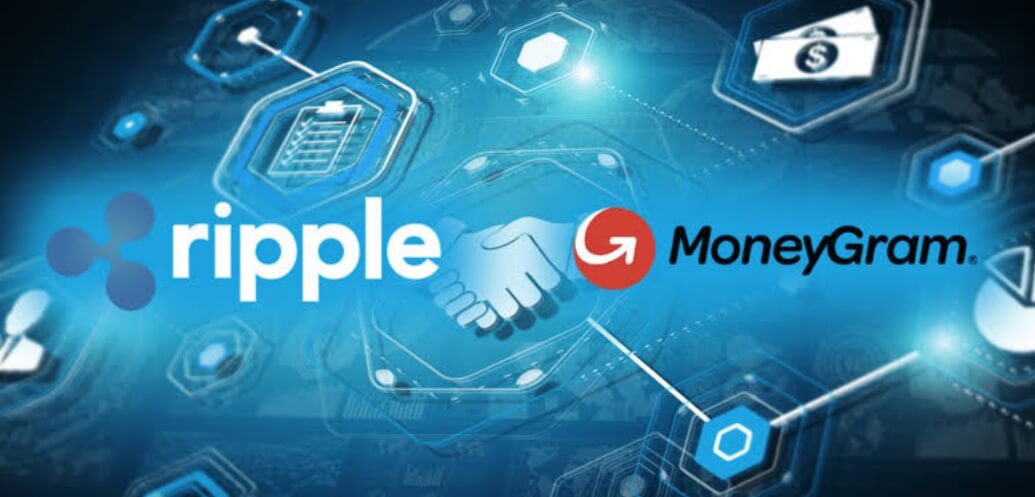 A new service introduced by remittance giant (MoneyGram) which allows users to send and receive money in real-time has been credited to visa and not the work of its blockchain-based partner (Ripple) in an announcement by representatives of the company.
The recently launched Fastsend, a new service which allows clients to send money in real-time to a phone number through a mobile application or dedicated website. While responding to enquiries from news sources about the latest concept, it was revealed to much surprise that MoneyGram did not make use of the technology of Ripple to achieve the latest product.
Do we need blockchain for real-time settlements?
MoneyGram Chief Operating Officer, Kamila Chytil informed news sources that FastSend makes use of Visa's Direct Original Credit Transaction to send funds to bank accounts making use of Debit card deposit which is clearly not blockchain-backed or related.
Without the need for DLT, the dedicated website and app make use of an open-source cloud-based microservices. Chytil further stated that although Ripple is not involved in the new product, the firm still makes use of Ripple's blockchain in other fields of the company.
Also, Chytil made mention of MoneyGram's continuous effort on how to utilize blockchain in areas where it could assist to solve data privacy and regulatory obligations via distributed ledger technology. In her remarks, she spoke highly of DLT technology and cryptocurrencies, stating that the firm believes blockchain to be the future of global cross border payments and transfer of money.
As MoneyGram continues to research on the multiple use cases in order to tap into Ripple's tools while integrating with the recent version of Ripple's service suit to introduce cash-out service to all network members.
It is worth noting that Ripple is gaining increased support and approval among financial institutions to provide them with its DLT services in Africa with the National Bank of Egypt joining its network, this has been seen as a welcome development as it would do well for the inward remittance within the region the Ripple Network.