Samsung Now Supports TRX transactions as it Integrates TRON
Samsung has integrated TRON blockchain into its Blockchain Keystore, and its decentralized App Store.
According to a release note dated today the 29th of October, 2019 by the South Korean Tech giant, the new version of the Samsung Blockchain Keystone SDK v1.2 now includes API support for TRX transactions.
Founder of TRON, Justin Sun had three days ago gave notice that the firm will be partnering with a mega corporation.
#TRON will partner with a hundred billion USD megacorporation next week. It will not only benefit $TRX but all TRC10&20 tokens including $BTT & $WIN etc. It will broadly distribute #TRON Dapps and tokens to billions of customers. TBA. Make a guess?

— Justin Sun (@justinsuntron) October 25, 2019
Since TRX migrated to its own chain from the Ethereum blockchain, it has created its own standard of tokens such as the TRC10 or TRC20 standards and these by the integration are now supported by the updated version of the Samsung Blockchain Keystore.
The addition of support for TRON's TRX will see the large customer base of Samsung having a ready to use TRX wallet on their devices while also giving exposure to the Justin SUN's led cryptocurrency.
Two months ago, it was revealed that Samsung has added support for Bitcoin, Binance Coin and some stablecoins to its flagship device, the Samsung Galaxy S10.
At the point of the addition, it made up 33 different cryptocurrencies Samsung had added support for.
On the 27th of June, 2019, Samsung released the Blockchain Keystore and it has gone through several stages of reported development of which on the 11th of July, it removed minimum SDK version in Samsung Blockchain Keystore SDK.
Almost a month after, on the 8th of August, Samsung added APIs to support Bitcoin and Klaytn transactions.
The blockchain keystore SDK is currently restricted to certain cryptocurrencies, devices and regions. Samsung stated them to be:
Devices : Galaxy S10 series, Note10 series, Galaxy Fold and the Galaxy A9 5G.
Regions : Canada, Germany, South Korea, Spain, Switzerland, United States of America and the United Kingdom
Blockchain Platform(s): Bitcoin, Ethereum, Klaytn and Tron.
MoneyGram's New Time Remittance Technology backed by Visa not Ripple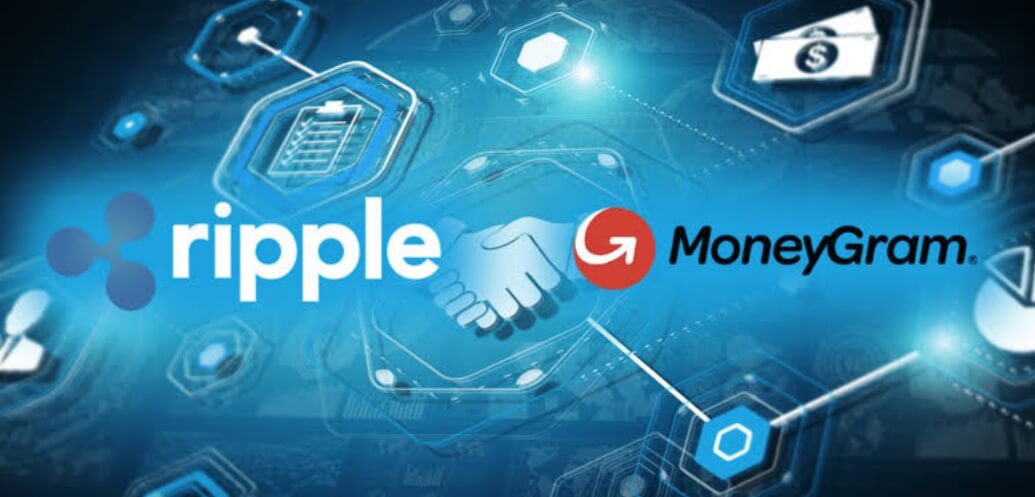 A new service introduced by remittance giant (MoneyGram) which allows users to send and receive money in real-time has been credited to visa and not the work of its blockchain-based partner (Ripple) in an announcement by representatives of the company.
The recently launched Fastsend, a new service which allows clients to send money in real-time to a phone number through a mobile application or dedicated website. While responding to enquiries from news sources about the latest concept, it was revealed to much surprise that MoneyGram did not make use of the technology of Ripple to achieve the latest product.
Do we need blockchain for real-time settlements?
MoneyGram Chief Operating Officer, Kamila Chytil informed news sources that FastSend makes use of Visa's Direct Original Credit Transaction to send funds to bank accounts making use of Debit card deposit which is clearly not blockchain-backed or related.
Without the need for DLT, the dedicated website and app make use of an open-source cloud-based microservices. Chytil further stated that although Ripple is not involved in the new product, the firm still makes use of Ripple's blockchain in other fields of the company.
Also, Chytil made mention of MoneyGram's continuous effort on how to utilize blockchain in areas where it could assist to solve data privacy and regulatory obligations via distributed ledger technology. In her remarks, she spoke highly of DLT technology and cryptocurrencies, stating that the firm believes blockchain to be the future of global cross border payments and transfer of money.
As MoneyGram continues to research on the multiple use cases in order to tap into Ripple's tools while integrating with the recent version of Ripple's service suit to introduce cash-out service to all network members.
It is worth noting that Ripple is gaining increased support and approval among financial institutions to provide them with its DLT services in Africa with the National Bank of Egypt joining its network, this has been seen as a welcome development as it would do well for the inward remittance within the region the Ripple Network.