SaBi Exchange to Recommence IOST Trading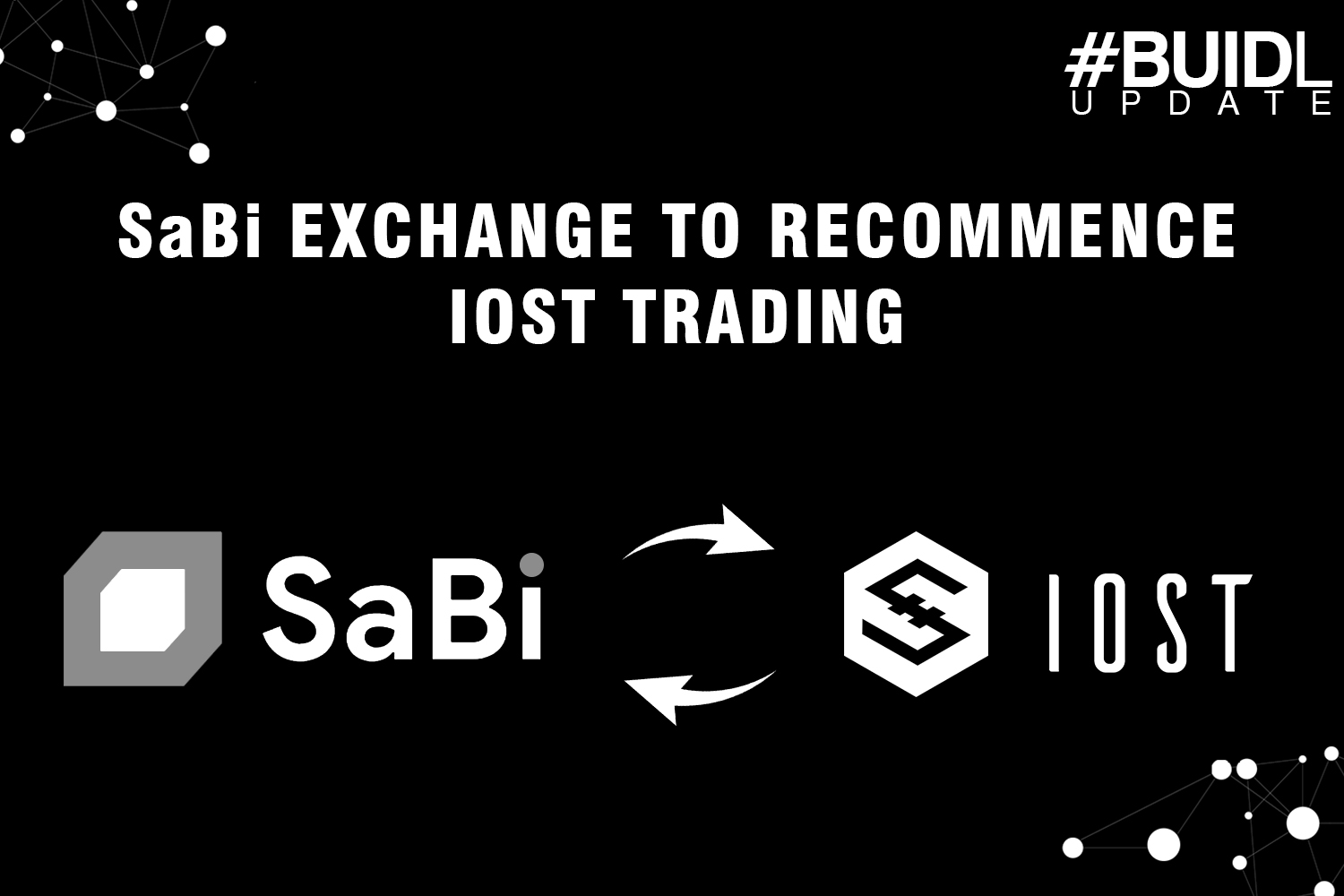 Dear Users,
The IOST Mainnet switch has been accomplished , SaBi Team will recommence the withdrawals of IOST on 14th March 2019.
After the IOST, Mainnet is launched, SaBi will no longer support the deposit and withdrawal of old IOST coins and you can only deposit and withdraw the new coins.
Please make sure that you use the deposit and withdrawal address of the IOST main-net for transactions.
– SaBi Team updates her customers
IOST Community Update
We have so much planned for the run-up to Mainnet launch, and Testnet v2.0 will be a vital step in that plan. Developers and projects can now prepare for DApp launches on this final Testnet version, which will then migrate onto Mainnet in February.
This was a statement made by IOST team on their Medium handle regarding the then intedned Testnet and Mainnet Launch which ha been successfully implemented.
Adding more in the Press Release, the team mentioned that last year, they released their first Developer Bounty programs, which coincides with the run-up to Mainnet to make sure they bring in as many developers as possible who are interested in working with and contributing to the IOST ecosystem.
Additionally, IOST released a series of articles which gives a complete overview of the IOST network, protocol and ecosystem. The first in this series were details about IOST's consensus mechanism and decentralized committee election process .
Tron (TRX) Accepted by Travala.com To Be Used for Booking in Over 500,000 Hotels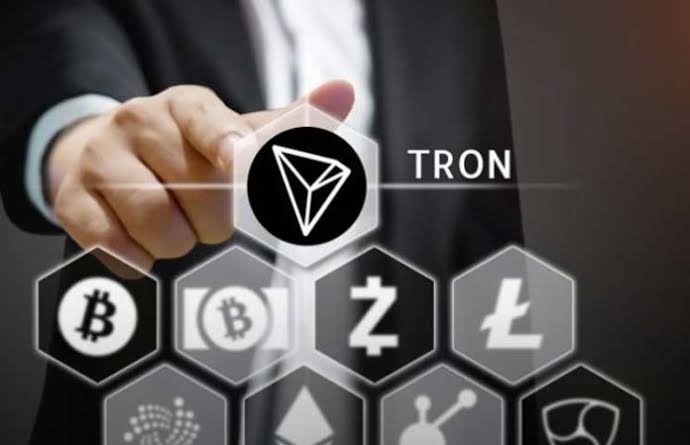 ---
Tron (TRX) is the 10th cryptocurrency to be adopted by hotel booking platform, Travala. Before now, Travala had been accepting coins like; Bitcoin, Litecoin, Ethereum, XRP, Nanos, BNB, AVA, DGB, Doge, EOS, TUSD, XLM. It also accepts PayPal, VISA and Mastercard. As travel platform, Travala aims at merging decentralised technologies and tokenized incentive structures to make booking easy for travelers.
Travala.com, a reputable blockchain travel platform, dedicated to revitalizing the yet to come travel industry. Established in the year 2017, it now  boasts of 567,928 properties in 210 countries across the globe, with over 82,000 destination coverage. 
Travala.com as of yesterday declared that its clients can now make payments with Tron (TRX) token in over 550,000 hotels across the world with an added discount of 15% for every transaction performed with the token.
According to Travala.com their customers are to use TRX to book 550,000+ hotels worldwide with an average saving of 15% on http://Travala.com and the customers can get further savings up to 10% off the already amazing prices with our SMART program.
While the other coins listed above like Bitcoin, BNB, Nano, etc have been enjoying this privilege for some time now, it is coming new for Tron, and this can be taken as an added advantage for the cryptocurrency. Unlike every other blockchain technology, every moment of Tron (TRX) is filled with exciting news. The quality and potential of any cryptographic project in the space is determined by the adoptions and partnerships it gets.
As a means to echoing the success of Tron, Misha Lederman, a well-known member of the Tronix team, had once related that Tron has produced more blocks than Ethereum. According to Lederman, "Tron has produced 8.3 million blocks since its independence in June 2018 and Ethereum, on the other hand, despite its longevity, has only produced 7.5 million blocks since July 2015."
Photo credit: Botcoin Exchange