SaBi Exchange to Recommence IOST Trading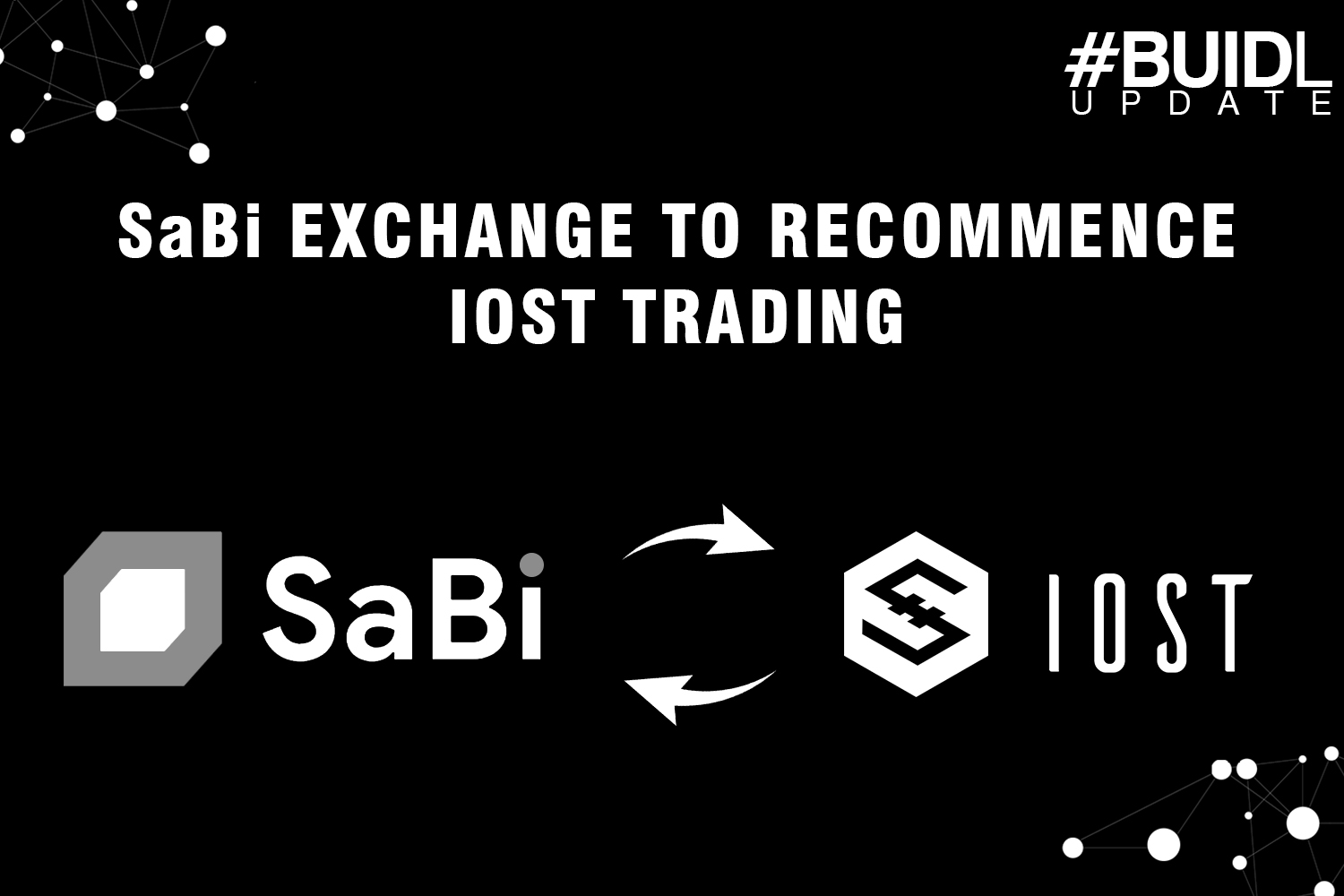 Dear Users,
The IOST Mainnet switch has been accomplished , SaBi Team will recommence the withdrawals of IOST on 14th March 2019.
After the IOST, Mainnet is launched, SaBi will no longer support the deposit and withdrawal of old IOST coins and you can only deposit and withdraw the new coins.
Please make sure that you use the deposit and withdrawal address of the IOST main-net for transactions.
– SaBi Team updates her customers
IOST Community Update
We have so much planned for the run-up to Mainnet launch, and Testnet v2.0 will be a vital step in that plan. Developers and projects can now prepare for DApp launches on this final Testnet version, which will then migrate onto Mainnet in February.
This was a statement made by IOST team on their Medium handle regarding the then intedned Testnet and Mainnet Launch which ha been successfully implemented.
Adding more in the Press Release, the team mentioned that last year, they released their first Developer Bounty programs, which coincides with the run-up to Mainnet to make sure they bring in as many developers as possible who are interested in working with and contributing to the IOST ecosystem.
Additionally, IOST released a series of articles which gives a complete overview of the IOST network, protocol and ecosystem. The first in this series were details about IOST's consensus mechanism and decentralized committee election process .
Market Retraces its Steps after Opening the Week with Green across the Market.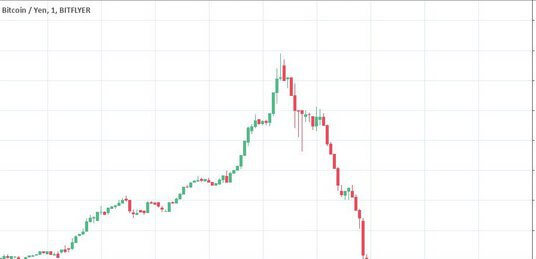 The first day of the week just three days ago opened the week to a wide spread gains across the cryptocurrency market with Tron reporting the highest gains of over 9%. Today opens with significant losses that have wiped out the gains made in opening day of the week. Bitcoin is currently trading at a loss of 11.01% as at press time standing at $11,503. Total market capitalization sits at a $313 billion. Opening day of the week, it was at $327 billion
The second largest cryptocurrency by market capitalization Ethereum is trading at $271 which is over $30 lower than its week opening price. It is currently reporting 11.94% loss. XRP of Ripple is trading at a negative of 15.79% as Litecoin is also a little below standing at loss of 14.59%. The price of XRP stands at $0.33 while Litecoin is just over $100.
Tron which recorded the highest gains in the opening day of the week is reporting an astonishing 16.56% loss with Bitcoin SV, the embattled Bitcoin fork showing 18.56% in red. Top loser on today is EOS which is trading at $4.66 with a market capitilization of $3.9 billion but suffering a loss of 20.13%. Bitcoin cash is at 18.48% red trading at $339.29.
Tether the stablecoin positioned at number 8 by marketcap is stable at $1 but reports a 0.06% red which should be normal as it is of course a stable coin.
The industry continues at grow and thrive with the reported achievements of Blockstack to conduct a SEC compliant token sales, the market normally responds favorably to such news. While its is normal for the market to step back a bit after an upward surge, could this be the result of the 7300s BTC dumped on Binance?
Someone on Binance is in a hurry to sell ~7.5k+ bitcoins ($100 million). It's a limit order, but it's aggressively adjusting it's price to be on top of the orderbook. Pushed down price from $12.6k to $12.1k. 5k btc left pic.twitter.com/f6jwAyDDc0

— Madoff wasn't on the blockchain (@bccponzi) July 9, 2019
We can only look at the charts and open our ears to hear positive news. And by the way, Bitcoin has increased in dominance to 65.4% as against its week opening dominance of 62.1%.