Paxful Takes Charity to a Whole New Level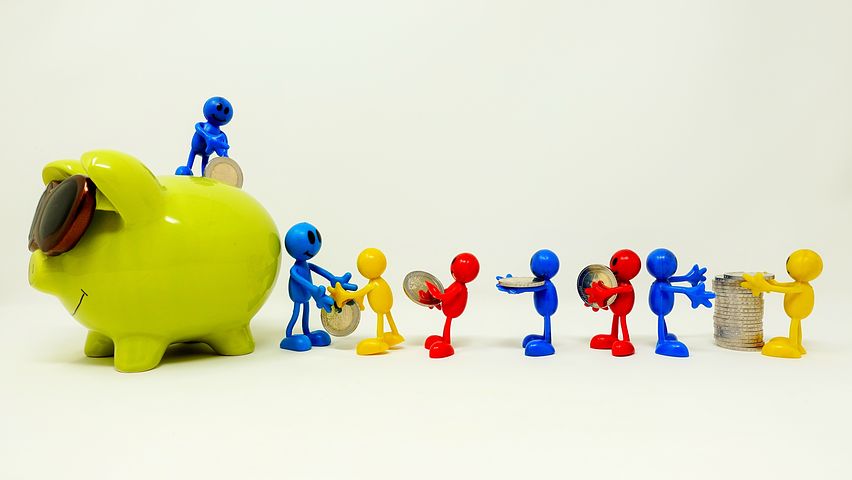 Paxful is utilizing Bitcoin to reach the grassroot communities as well as create alternative funds for charities. The cryptocurrency exchange and marketplace had launched #BuiltWithBitcoin last year, Now, the exchange is partnering with Zam Zam Water, an International non-profit organization. The duo are planning to make a difference in the communities they are reaching out to.
Paxful has reached out to a lot of persons across Africa. The exchange has built water wells, about 100 schools and created support for agriculture across the continent. Ray Youssef, CEO and co-founder of Paxful explained that one of the key goals of the firm is to bring financial inclusion to the unbanked through bitcoin.  
Ray explained that #BuiltWithBitcoin is the next logical step the exchange is taking to help people around the world gain financial inclusion and access to critical financial resources. Paxful aims to make "a real and lasting difference" in the communities they are Working with through their partnership with Zam Zam waters.
Artur Schaback, Paxful CTO, and co-founder explains their plans and hope for  #BuiltwithBitcoin. He hopes it will be a model for charity in the crypto community. He explains, "The potential to make a difference is massive and we're excited about the future of crypto-backed development."
Paxful had already started a crowdfunding campaign along with the #BuiltWithBitcoin initiative. The campaign has been able to raise R1.3million which is needed to build a primary school in Rwanda. The initiative had earlier built a Nursery school in the country. The school which is the first #BuiltWithBitcoin project is located in Kasebigege Village in Bugesera District in Rwanda. Paxful had donated about R660,000 in bitcoin to aid in the construction of the nursery school in 2017. The initiative had also awarded about R200,000 worth of scholarships to female Afghan refugees to help them pursue their careers in the United States. This new partnership between Zam Zam and Paxful will bring a new life into charity.
What do you think about Paxful's #BuiltWithBitcoin? Share your opinion with us in the comment section below.
Image credit: pixabay,
Disclaimer:
The Information provided on the website is designed to provide helpful information regarding cryptocurrency subjects. The content is not meant to be used, nor should it be used as a basis, foundational knowledge or prerequisite for decision making regards trading. Always do your own research and due diligence before placing a trade. We are not liable for any outcome based on any content found on the site.
Bitcoin Pizza Day, We've Come a Long Way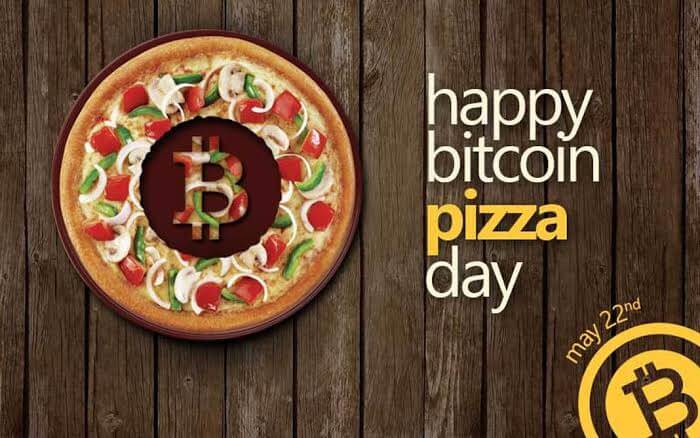 Pizza is well known all over the world the juicy cheesy meal has won many a heart. Bitcoin, on the other hand, is also breaking boundaries. The story of Bitcoin Pizza Day begins on May 22, 2010. It isn't just a story of how one man bought a pizza for 10000 Bitcoin, it is a story of Bitcoin adoption.
Nine years ago, Laszlo Hanyecz traded 10,000 BTC for Pizza and has since been known as the Bitcoin Pizza guy. At that time one BTC was less than a dollar, but today, it is worth over a $7,000. Laszlo Hanyecz had announced on the bitcointalk forum that he was willing to pay 10,000 Bitcoins for the delivery of two Papa John's pizzas. He wrote on the platform,
"I'll pay 10,000 bitcoins for a couple of pizzas.. like maybe 2 large ones so I have some left over for the next day."
At that time, all Hanyecz, a software engineer from Florida wanted was to get Pizza in exchange of BTC. Pretty soon, a British man took up Hanyecz's offer. He offered to get the two pizzas for him at the price of $25 a piece. It was quite a bargain because at that time 10,000 Bitcoins were worth around $41. Nine months after exchanging his BTC for Pizza, Bitcoin became equal with the U.S. dollar, which means the two pizzas were now worth $10,000. Today, the price of one BTC is worth $7918.69 as at the time of writing.
While it is easy to make speculations as to why Hanyecz was willing to part with his digital currencies for Pizza, we cannot deny that he has made a contribution to adoption. It is important to note that the Bitcoin Pizza story is the first known real-world bitcoin transaction. Hanyecz claims that buying the pizza helped legitimize BTC. And although he doesn't think about how wealthy he could have been if he had held onto his coins he doesn't regret it. He claims that he is proud to have been a backer of Bitcoin and a proponent of its use in the real world.  
Today, Bitcoin use has exceed pizza purchase. Bitcoin and other altcoins can be used for varied purposes. A lot of businesses have adopted digital currencies as a means of transacting since the Bitcoin boom of 2017. You can now purchase a house with bitcoin and even receive your salary in Bitcoin. Today, May 22 has been named Bitcoin Pizza Day. In celebration of the day, crypto companies such as Huobi are celebrating Bitcoin pizza day with special offerings for their users.
Can you spend 10,000 BTC on Pizza? Share your thoughts with us in the comment section below.