Nigerian Crypto Enthusiasts Create Crypto Education Classes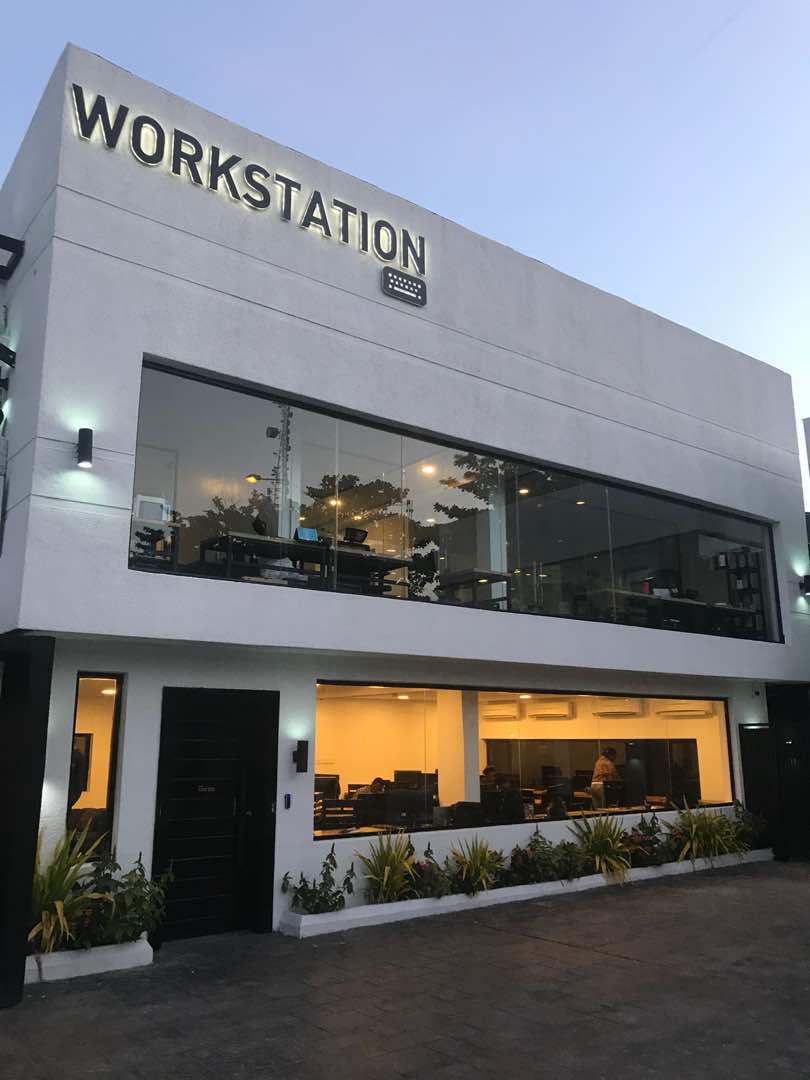 Adoption is the buzzword in crypto communities and the best way to drive adoption is through education. Truth be told, a lot of persons have heard about Cryptocurrency and Bitcoin however, they have a limited knowledge of what digital currencies are and what they entail. This need for proper education has led Cryset to partner with Workstation to create a week long Blockchain and Cryptocurrency workshop geared towards educating coworkers at Workstation as well as the general public about the technology and the space.

This event is scheduled to hold for 6 days and beginning on Monday, September 10 – Saturday, September 15, 2018 at Workstation, 7, Ibiyinka Olorunbe close, Victoria Island, Lagos.

The aim of the organizers of the event is to create a classroom environment where teaching and learning of Blockchain and Cryptocurrency concepts, markets and technology will take place.

The organizers are working with the largest Co working space in Nigeria with a community of over a 300 people comprising entrepreneurs, companies, developers, and millennials bringing this education down to the grassroot. Even though this is the first workshop more communities with be visited to spread the word.

Although the cryptocurrency market is currently down, this has not deterred Cryset, in fact, the company believes it is a great time to bring new people onboard. Cryset is all about creating real world use cases for cryptocurrencies as well as driving adoption of Blockchain in Africa.

The workshop will have a classroom ambience of a 25 students per class. This is to help the attendees learn in a conducive environment as well as ask questions and practice what they have been learnt. The tutors for this event include high profile thought leaders, entrepreneurs and educators in the Nigerian Blockchain and Cryptocurrency space.

The goal of this workshop is to give beginners a high-level introduction to Blockchain and get them to really understand, provide them with the tools, access and resources to guide them. This workshop will bootstrap them to a more knowledgeable position in the space.


The workshop curriculum

Day 1: What is the Blockchain

Day 2: Understanding Bitcoin and cryptocurrencies
Day 3: Introduction to Cryptocurrency trading
Day 4: How to Integrate Blockchain into your business (Blockchain for Enterprises)
Day 5: Investment opportunities in the Blockchain space
Day 6: Blockchain Software development, smart contracts and dApp.

The workshop is designed in a way that its starts from the foundation and builds on top of that knowledge base so their is proper understanding.

The first 2 days are foundational classes and the remaining are more specialized to what aspects of the space the individual would like to operate or be a part, developers, traders or business entrepreneurs there is something for you.

This is the first of its kind in the Nigerian Crypto space and it would be an exciting time for all those seeking knowledge in Cryptocurrency and Blockchain and how to benefit from it.

You can register for the workshop here
Blockchainweek.cryset.com
What do you think about these crypto classes? Share your opinion with us in the comment section below.
Image credit: cryset
Disclaimer:
The Information provided on the website is designed to provide helpful information regarding cryptocurrency subjects. The content is not meant to be used, nor should it be used as a basis, foundational knowledge or prerequisite for decision making regards trading. Always do your own research and due diligence before placing a trade. We are not liable for any outcome based on any content found on the site.
EOS Versus TRON, The Dapp War Continues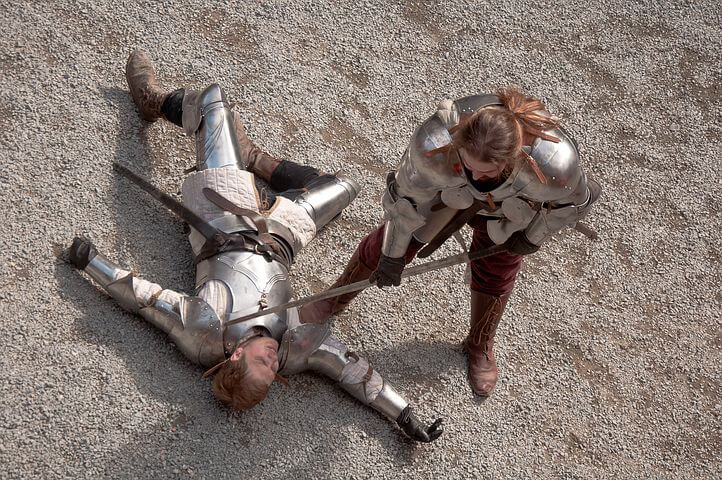 The world of Decentralised applications (DApps) began with Ethereum. However, it has grown to include more blockchains Networks utilizing smart contracts to build DApps on the blockchain. With over 1,800 listed DApps according to Dappradar.com TRON network and EOS seems to be on a warpath for dominance.
Before we crown the King of DApps, it is important to note that a DApp must have an open source code available to all. A DApp must also be decentralized, incentivized and have an algorithm that generates token or an inbuilt consensus mechanism.
While the battle of supremacy on DApps revolves around TRON and EOS, it is important to note that these blockchains are not so different from each other. Both Tron and EOS started on the Ethereum blockchain as ERC-20 tokens. However after creating their own Mainnet they moved all of their tokens to their own blockchain network.
It is also important to note that both TRON and EOS are built on the delegate Proof of stake mechanism (DPos). The DPos is a mechanism where the selection of block producers will be done by voting. EOS has 21 block producers of which 20 will be selected by top 20 received votes and 1 will be randomly chosen. On the other hand, TRON has a total of 27 block producers (super representatives) who have to go through voting systems. It is impressive that both blockchains allow its token holders to Vote for their Block producers or Super representatives.
TRON Foundation was created in September 2017 by its CEO Justin Sun and it's mainnet was launched in June 2018. TRON based network claims to have the capacity of clearing 2000 Transaction per second. However, the TRON network block explorer TronScan reveals that it is currently close to 750 TPS.
On the other hand, EOS is own by Block.One, an open source software publisher. Its white paper was published in 2017 and the open source software was launched on June 1, 2018 by Dan Larimer, who is also the founder and creator of Bitshares and Steem. While EOS has been called the Ethereum Killer, however, it currently processes around 4000 Transactions per second.
According to TPS, EOS is winning the race. Also, in Q2, 2019, EOS has almost 62% DApps active in Q2. Although AnChain, blockchain intelligence firm claims that in Q1, 75% of the traffic from the top 10 gambling dApps on EOS were driven by bad bots. That means about $6 million worth of transaction volume was carried out by bots. TRON's DApps, on the other hand, had 82% active uses in Q2, 338 out of 412 of all TRON's DApps were active in Q2.
As at press time, EOS is the top blockchain network with 2,231,299Op activity while TRON is coming 5th with 842,442Op. However, TRON DApp TronBet is taking the lead on DappRadar with more than 3000 users and $6.1 million in its 24hour volume. EOS DApp, Dice, comes after TronBet more than 97,000 users and a 24hour volume of $266,000.
Although there have been whispers on the state of DApps and their relevance, but it is important to note that DApps are pulling their weight in the blockchain sphere. While it will be difficult to name who is King of DApps, there are other Blockchain networks building DApps that are worth keeping an eye on such as Steem, IOST, and TomoChain.