First Crypto-Fiat Exchange in Uganda Ready For Launch Courtesy of Binance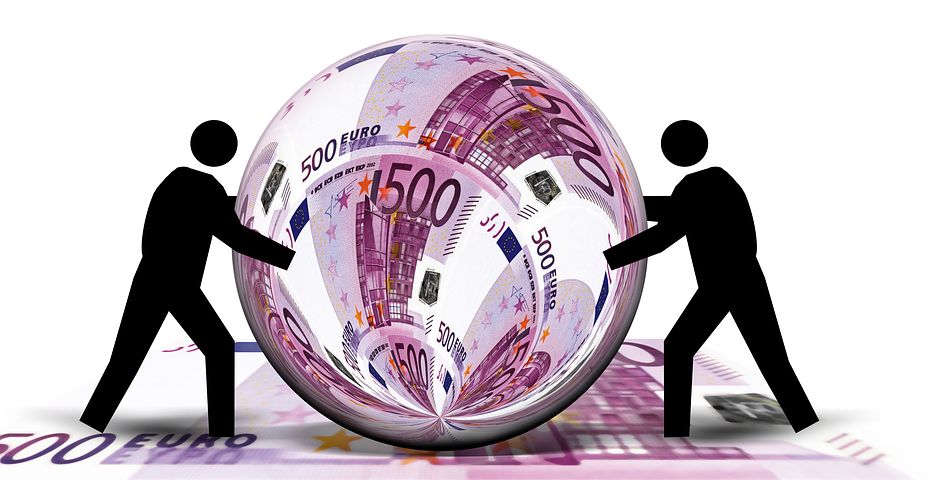 Changpeng Zhao, the CEO and founder of Binance has got his mind set on Africa. The cryptocurrency exchange is expanding its reach in Africa by launching a crypto-fiat exchange in Uganda. The company announced its first foray into fiat-crypto trading today. Binance will be supporting the Ugandan Shilling as well as launching other major cryptocurrencies. 
Zhao, explained that the move "shows Binance is not just into chasing the most developed markets." He also explained further saying, "We think that crypto has a very strong use case in less developed countries… there's more money to be made in a more developed country, but we want to distribute crypto to the rest of the world."
Earlier in the year Zhao had visited Uganda solidifying the interest of the company in foraying into the African market. The company is moving fast to occupy the vast market presented to them and they are also getting supports from the Government, the crypto industry and  regulators.
Zhao described Uganda as a "really interesting situation, only 11 percent of the population has bank accounts. It's both a challenge and an opportunity. So it may be easier to adopt cryptocurrency as a form of currency instead of trying to push for bank adoption. It's an interesting experiment – Africa's a big market, that's why we're there."
Unfazed by the falling trade volumes cryptocurrencies are experiencing both on Binance and other crypto exchanges, Zhao remains confident claiming that,  "seen this many times, five or six times on a yearly cycle."
Binance aims to ensure that Binance Uganda will be an independent structure that will have a solid business corporation with the currently existing platform. Although it will be separate but it will still have the same existing code base of Binance's system.
What do you think about the Crypto-Fiat Exchange Launch in Uganda? Share your opinion with us in the comment section below.
Image credit: Pixabay
Disclaimer:
The Information provided on the website is designed to provide helpful information regarding cryptocurrency subjects. The content is not meant to be used, nor should it be used as a basis, foundational knowledge or prerequisite for decision making regards trading. Always do your own research and due diligence before placing a trade. We are not liable for any outcome based on any content found on the site.
Japan's LIQUID Exchange Announces Telegram Digital Token Public Sale
Japan's top cryptocurrency exchange Liquid has announced the upcoming Public Sale launch of Telegram digital asset token for the (Telegram Open Network).
As reported by Finance Magnates, this development is made possible by Liquid's recent partnership with Gram Asia, the largest holder of the native token of TON blockchain in Asia. Public Sale for the TON token will commence by 10th of July 8 am UTC and is open to accredited LIQUID Exchange users. Interested participants in the public sale are also expected to have enough funds in their accounts.
Excited Mike Kayamori, co-founder and CEO of Liquid, "We are excited to be partnering with Gram Asia to launch the Gram token sale, which is wonderful news to our community who are native users of Telegram. We share the vision for a more secure and open value transfer system in order to enable the mainstream adoption of cryptocurrencies." said.
It should be noted Telegram organized a private sale in 2017 when it announced plans to launch its own Blockchain and native token via the no longer popular ICO. It raised a total of $1.7 billion via private sale as at March 2018 making it the second largest amount raised through ICO second only to Block.one's EOSIO which still ranks tops after raising over $4 billion.
"The TON Blockchain infrastructure can help enhance Telegram's current capabilities as a peer to peer network of value, with the launch of their cryptocurrency light wallets for Telegram's highly engaged user base," Kayamori continued.
As TON is expected on its own Blockchain, Liquid Exchange will make provision for integration of the TON compatible wallet where investors are expected to receive TON tokens upon the launch of TON Mainnet which is expected to go live by October 2019. As Japan's first FSA licensed global exchange, it assures its users of an unconditional refund should the initial plans not follow through by the TON Team.
"As the first Japan FSA licensed global exchange, Liquid has demonstrated strong governance capabilities for protecting its users; therefore, I firmly believe Liquid is the right partner to launch this historic token sale. We are excited to invite all believers in Telegram's vision, globally and in Asia, to build on top of TON, leveraging the critical mass of Telegram's user base." Dongbeom Kim, founder and CEO of Gram Asia, said.