EOS Israel Leader Joins Proof of Location blockchain protocol Platin.io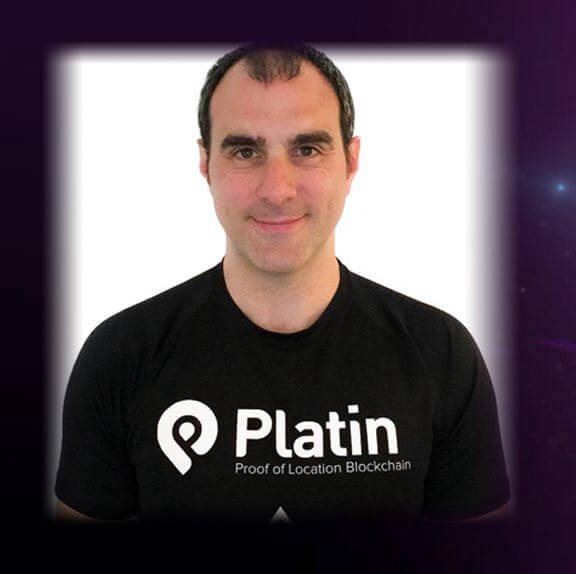 Platin, the leading Proof of Location blockchain protocol, announces the addition of EOS Israel Leader, Hernan Arber, to its team.
While both Arber and Platin's founders are regulars on the Israeli startup scene, with Arber having graduated from Israel's prestigious Institute of Technology — the Technion's computer science department, and Platin's team conducting research in the Technion's networking and cryptanalysis labs, it was the Global EOS Hackathon in San Francisco that brought the team together.
Hernan became aware of Platin when news of how Platin's co-founders Allon Mason and Dr. Lionel Wolberger showcased Platin's technology and presented at the closing ceremony of the 2018 EOS Global Hackathon in San Francisco when Block. One's investment in Platin via its EOS VC arm was publicly announced.
With Platin on its radar, Arber and Platin started strategizing on ways to further accelerate Platin's integration into EOS, and a powerful collaboration was born.
Blockchains are about community and powerful consensus algorithms.
Arber has a proven skillset in both domains and a passion for everything EOS. A full stack programmer who has deployed mobile and cloud services, Hernan is also the heart and soul of the thriving community of EOS aficionados in Israel through EOS Israel (also see EOS Israel on Twitter).
Hernan is initially focused on shepherding the new Platin EOS token, PTNE, including reviewing Platin's GEOS geospatial libraries on EOS as well as the Platin-on-EOS architecture to enable more use secure geospatial-based use cases on EOS.
About Platin
Platin is a secure Proof of Location protocol based on activity recorded and exchanged by means of ordinary smartphones or more specialized devices. Platin incentivizes nodes at scale by means of its own blockchain-based cryptocurrency 'PTN'. The result is a secure location protocol that is ubiquitous, stackable, reliable, and suited for integration with any business based on location such as supply chain, money and location verifications, LBS-enabled commerce, token geofencing, KYC+AML, and more. Platin's™union of secure location and cryptocurrency at the protocol level is disrupting industries across the world. Platin — Location is Everywhere™.
CryptoTVPlus Partners With SiBAN For Campus Blockchain & Cryptocurrency Tour 2019

The Stakeholders in Blockchain Association of Nigeria SIBAN has joined the list of partners sponsoring and promoting the blockchain and cryptocurrencies awareness in Nigeria tertiary institutions.
This partnership will see both organizations 'pulling their weight' to spreading awareness on cryptocurrencies and blockchain to the millions of students across Nigeria tertiary schools.
"Campus BCAT is a university-wide education program aiming to teach and expose tertiary education students on the facts and misconception of blockchain and cryptocurrency."
Speaking on the motivation behind Campus BCAT 2019, CEO of CryptoTVPlus Tony Emeka "There are always meetups, conferences and others about blockchain which is good, but the enduring effects emanating from these events haven't really been felt. This is exactly our motivation behind the Campus BCAT initiative as we are well aware of the strategic roles youths and millennials play in the adoption of any new technology, social media is an example"
With millions of students graduating from the tertiary institutions across the country yearly, Campus BCAT 2019 presents a good opportunity to educate the growing population of the varied possibilities in cryptocurrencies and the underlying technology, the Blockchain.
As countries of the world are getting exposed greatly to the growing possibilities the technologies brings, Nigeria been a nation that has most of its revenue from oil sales and plagued with various challenges, cryptocurrencies and the underlying technologies has been seen to be a good solution to some of the challenges.
The Campus BCAT 2019 Tour is expected to feature Talent hunts, Winning of exciting prices, Establishment of Campus BCAT Club, the opportunity for students to meet project founders building innovative products in the space, etc. This will start from the University of Ibadan (UI) on the 7th of September, 2019 and will continue from there to other schools across the Nation. Also sponsoring the Tour are Luno, BitFXT Technologies.
"SiBAN is a self regulatory body in Nigeria with the mission of growing the cryptocurrency and blockchain industry in Nigeria by providing regulating guides to projects and helping blockchain firms and projects in the Country to be able to function within the legal ambit of the law while also protecting the public from illegal practices."
CryptoTVPlus the first of its kind blockchain and cryptocurrency focused media house providing quality and upto date news, report and information on the industry across Africa and the world.